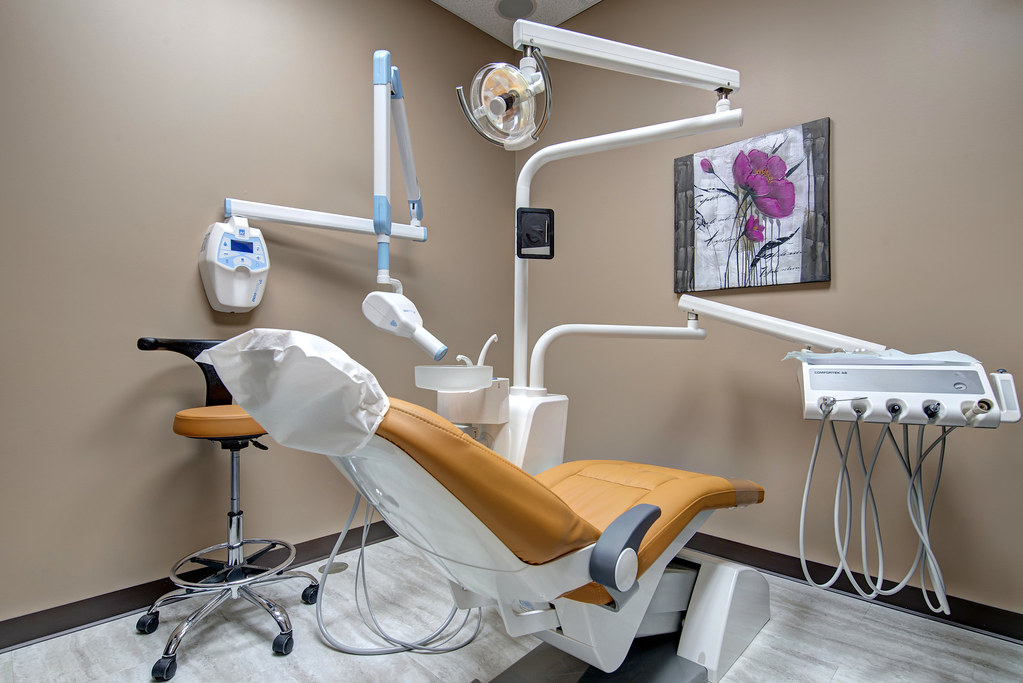 On May 31, following similar steps by other provinces, dentists in Ontario were given the go-ahead to re-open their offices under COVID-19 protocols.
Each province has its own dental governing body under which clinics operate. The Canadian Dental Association, the profession's national body, is also working to make sure every dentist in the country is making appropriate decisions during the pandemic.
Dr. Micaela Fitzgerald, a dentist in Ottawa, said her clinic is dealing with a backlog of emergency appointments, while still following COVID-19 safety measures issued by the Royal College of Dental Surgeons of Ontario.
She said COVID-19 screenings are mandatory before anyone enters the office. The screening requires all patients to answer a questionnaire and have their temperature taken. Staff is also required to wear personal protective equipment, which consists of scrubs, gowns, rubber gloves, N95 masks and/or face shields.
Full guidelines were released to the public by the Ontario Dental Association just before the clinics reopened.
"Dentists are happy to get back to providing care but it's not like flipping the switch," ODA president Dr. Lesli Hapak said in a June 1 statement. "Dentists have a backlog of patients and have to treat those who need immediate care first — it's been 12 weeks since people have been able to see the dentist, and some are in greater need right now. We're asking for everyone's patience and understanding."
Fitzgerald said the screening procedures in place may require dentists to see some patients sooner than others.
"Patients who screen negative for COVID will be seen in the office, and patients who screen positive — or who answer positive to any of the questions — we would go on and ask them some emergency questions so that we could figure out if they are in need of emergency treatment," Fitzgerald said.
To further ensure the safety of dental hygienists, Fitzgerald said they are provided with the PPE they need, but are not doing aerosol-generating procedures, such as cleaning teeth with high-pressured water. She added that everyone is accustomed to using lots of hand sanitizer between seeing patients, and that plexiglass barriers have also been put in place.
Protecting the public is paramount
Joanna Scott has been a hygienist at Fitzgerald's practice for 17 years. She says the clinic's main goal is to protect the public with a sterile environment and by following all public health protocols.
"We've always stuck to that," she said. "This is just another scenario where I feel that we're doing everything right right now."
Before the reopening, Scott said hygienists were waiting for the Canadian Dental Hygienists Association and the College of Dental Hygienists of Ontario to clarify how they could return to work safely.
"We were just waiting to have everybody be on the same page," she said. "We wanted to hear that we were safe to go ahead."
Dental clinics in other provinces have been open for much longer than those in Ontario. Offices in Alberta have been open since May 14 for regular dental procedures, while emergency clinics in that province never closed at all.
Mikehiela Sturm, a hygienist from Edmonton, said she initially had concerns about returning to work the guidelines provided by the College of Registered Dental Hygienists of Alberta and the CHDA were unclear. It is even more important for Sturm because she lives with someone who is immunocompromised.
"If they're allowing us to practice, there needed to be clear guidelines," she said. "This was all done kind of fast."
The COVID-19 guidelines for Alberta dentists are similar to those in Ontario. Sturm says her boss ensured that she had proper PPE with respirators and air purifiers, which made her feel comfortable returning to work. She says that wasn't the case for other hygenists.
"It depends on the comfortability of the hygienists," she said. "A lot of people have been asking to stay laid off just because they're not quite ready to be exposing themselves and going back to work."
So she warns dentists in Ontario to avoid moving too quickly.
For Alberta hygenists, Sturm is hoping that protocols for such work as using an ultrasonic water handpiece to clean teeth can be put in place. Right now she is doing it by hand, as hygienists in Ottawa are doing.
Back on the capital, Fitzgerald says her clinic is hoping to resume regular care next week. Fitzgerald and Scott said they feel safe.
"I feel it's one of the safer environments right now to be in because we've just had a high quality set of standards," Scott said. "We hope to continue this and be able to provide the public a safe environment as we always have."
---
More Stories