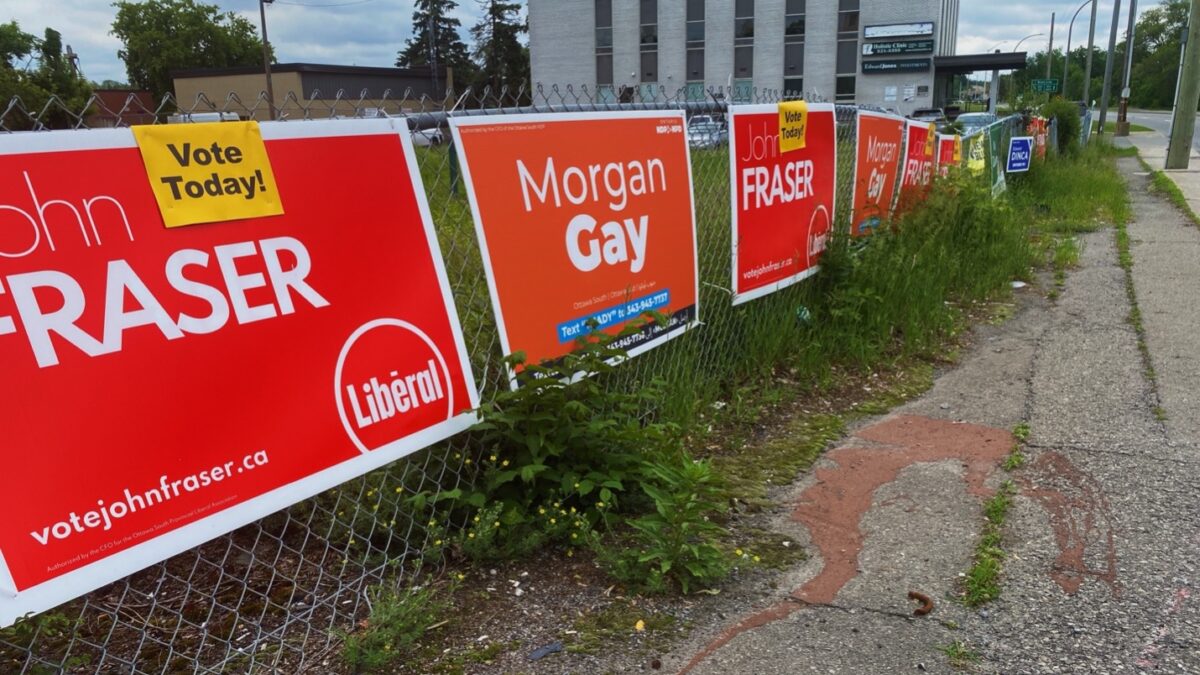 Ontario voters are casting ballots today to elect who they think best fits their communities for MPP. In the Ottawa South riding, Liberals have led the way in the past several elections.
The incumbent is Liberal John Fraser, who has held the riding since 2013, when he replaced former premier Dalton McGuinty. Fraser had been McGuinty's executive assistant.
Fraser is up against Tory Edward Dinca, Green Party hopeful Nira Dookeran and the NDP's Morgan Gay. The poll aggregator 338Canada has Fraser in front followed by Dinca with Gay third. There are eight candidates in all.
Capital Current caught up with Gay on Wednesday. He is an organizer and community activist in Ottawa South. He is also a national negotiator with the Public Service Alliance of Canada, and co-chair and co-founder of Pacifi, which is an organization which promotes peace and nuclear disarmament.
Gay told Capital Current he believes the NDP has never had as many volunteers as they have during this campaign and have never raised as much money for the Ottawa South NDP riding as they have this year.
He said he is confident as the polls opened today.
"Here in Ottawa South, we have been growing campaign after campaign after campaign. So hopefully, this will be the one where we push it over the top," Gay said.
Gay said that while knocking on doors in the community, he has heard several stories of voters who have suffered during the course of the COVID-19 pandemic.
He added that many low income and working class voters said they felt alienated and unhappy.
The NDP candidate said he has come across people who have given up on the system because they think that "it does not seem to matter if we vote Liberal or Conservative, it is always the same."
Gay says, "if we are voting the same way, why are we expecting a different outcome?"
Hearing these stories, Gay says, pushes him to work even harder.
Martin Ince, who is running for the New Blue Party in Ottawa South says he had heard similar stories.
The OC Transpo bus driver is by no means a politician by career. He still is driving a bus every day, campaigning in the afternoons.
New Blue is a new party running in this year's election. For Ince, this has meant a steep learning curve. 
"It was scary in the beginning, but I've noticed there is an enormous amount of support from the people that I speak to, which has made it a lot easier and very motivating," he explained.
Ince is hoping New Blue will "ruffle some feathers" and get the word out that there are other parties to vote for other than Liberal and Conservative. The New Blue Party promotes conservative values, but all their candidates are "just regular people" in everyday working-class jobs.
---
More Stories