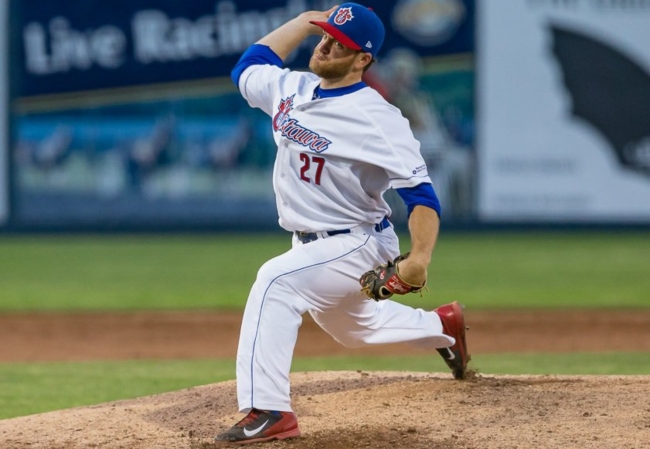 The Ottawa Champions season doesn't start until May 19, but new manager Sebastien Boucher says he can't wait for it.
The team is coming off a disappointing 41-60 finish in 2018, when they finished last in the Canadian American Association of Professional Baseball (Can-Am) league. Boucher spent the season as a player coach for the Champions, being groomed as a manager with the expected retirement of former manager Hal Lanier.
"I've been player-coach and kind of designated hitting just getting ready to be off the field and get more into the coaching mindset. I've done that in the past and now this year it's just a matter of getting more involved with the players and trying to build my team together."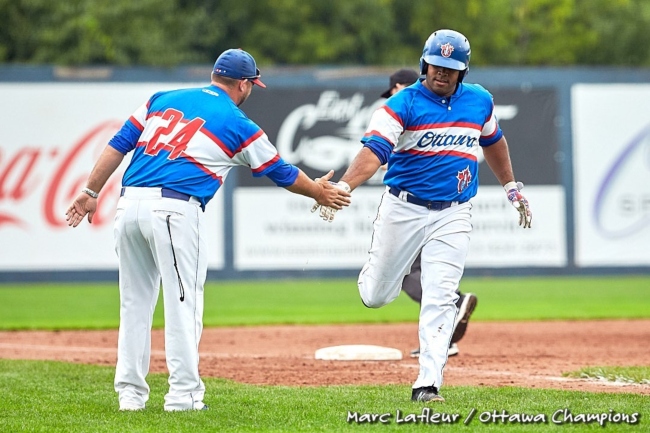 Boucher has already begun moulding the team into his vision, with Ottawa picking up two South American players with minor league experience. Boucher says he expects outfielder Jiandido Tromp to be a valuable asset on offence.
"Tromp's a centre fielder who has some power and I expect him to come in and be in the heart of our lineup. He's a force to be reckoned with, especially offensively."
Leonardo Reginatto was signed to play in the infield. "He's a consistent hitter. As far as everywhere he's gone he's been consistent and we're looking for a lot of leadership on his part in the middle infield."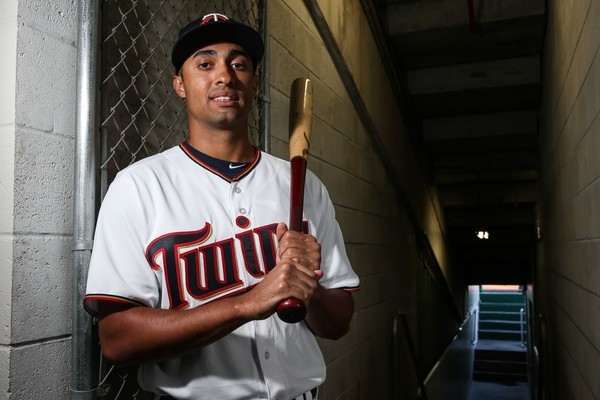 Boucher has spent four years as a player for the Champions and 10 years total in the Can-Am League. Despite being a first-year manager, Champions owner Miles Wolff is confident in Boucher.
"I think Seb will do a great job. It's his first year managing and first-year managers make mistakes, but we're confident he's gonna have a great year for us."
The Champs are set to enter their fifth season but the track record for baseball in the nation's capital isn't a stellar one. The Ottawa Lynx played in the International League beginning in 1993, when it was affiliated with the Montreal Expos. The Lynx won the league championship in 1995 but then had a series of disappointing seasons until the owners moved the team to Allentown, Penn., at the end of the 2007 season.
The Ottawa Rapidz played one season in the Can-Am league in 2008 before folding. The Ottawa Fat Cats showed up in 2010 to play in the Intercounty Baseball League. The semi-professional team did well in their first season, averaging 2,197 fans per game. However, the team folded in 2012.
Owner Miles Wolff is optimistic about the future of the Champions. "I think we put on a good operation, I think we're very fan friendly," he said. "The quality of baseball is really good."
The team has lost more games than they've won every year except 2016, when the Champions won the championship. Pitcher Andrew Cooper, who is returning for his fourth year with the team, was a first-year player that season.
"It was surreal, it was amazing, all the support from the city. Especially being down 2-0 in that final series it was amazing to come back. We were such a tight knit group and to win it in the nation's capital was very, very, cool."

Cooper says he has noticed baseball in Ottawa grow since his arrival. "Last year I feel like we had a more consistent fan-base. It might not have been record-breaking crowds, but I feel like it was a more consistent crowd. Baseball in the community, I think it's on the rise, that's what I see."

Owner Wolff agrees.
"Baseball is pretty strong in Ottawa. [There are] a lot of youth teams and Baseball Canada is here. A surprising amount of baseball is played here, so we're just part of that whole picture of baseball."

---
More Stories