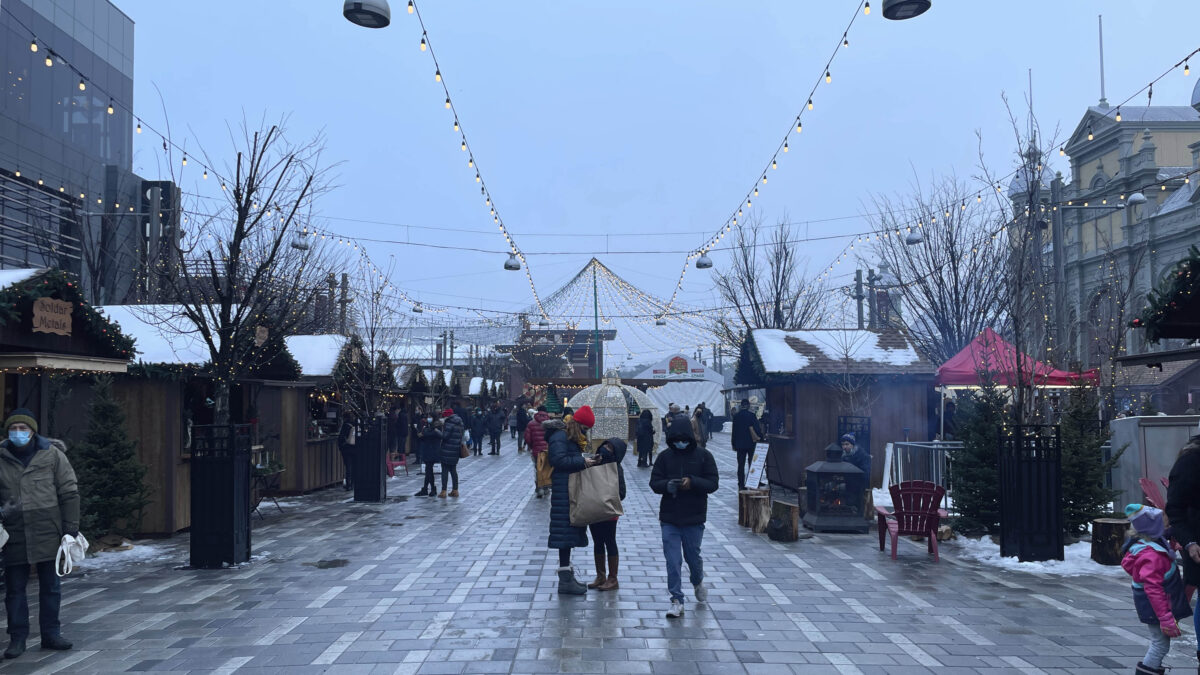 Under the warm glow of lights and surrounded by the sounds of happy chatter and Christmas carols, this year's Ottawa Christmas market at Lansdowne Park was an important and welcome event for vendors and attendees alike.
This year's event, which wrapped up on the weekend, happened after the market was cancelled last year because of the pandemic, and just before new restrictions took hold.
Hannah Dykes and Davis Spencer, vendors for the Carp Garden Services, said that attending this year's event has been crucial for their company's success.
This is the first year the Christmas wreath company could take part in the market and it has proven to be a success. The vendors said they have done very well, selling all their wreaths every weekend.
"We do a lot of wreath making workshops typically, which we had to cancel last year because of the pandemic," said Dykes. "I guess in a way the pandemic probably inspired us to look for other ways to earn income so coming to this market was kind of a COVID decision."
Corrine Coté, owner of Alpaca Tracks T(h)read Lightly, a local alpaca wool clothing company, operated a booth near Dykes and Spencer. As a returning vendor to the market, Coté said that the market drew large crowds of people looking to buy her clothing and enjoy the season.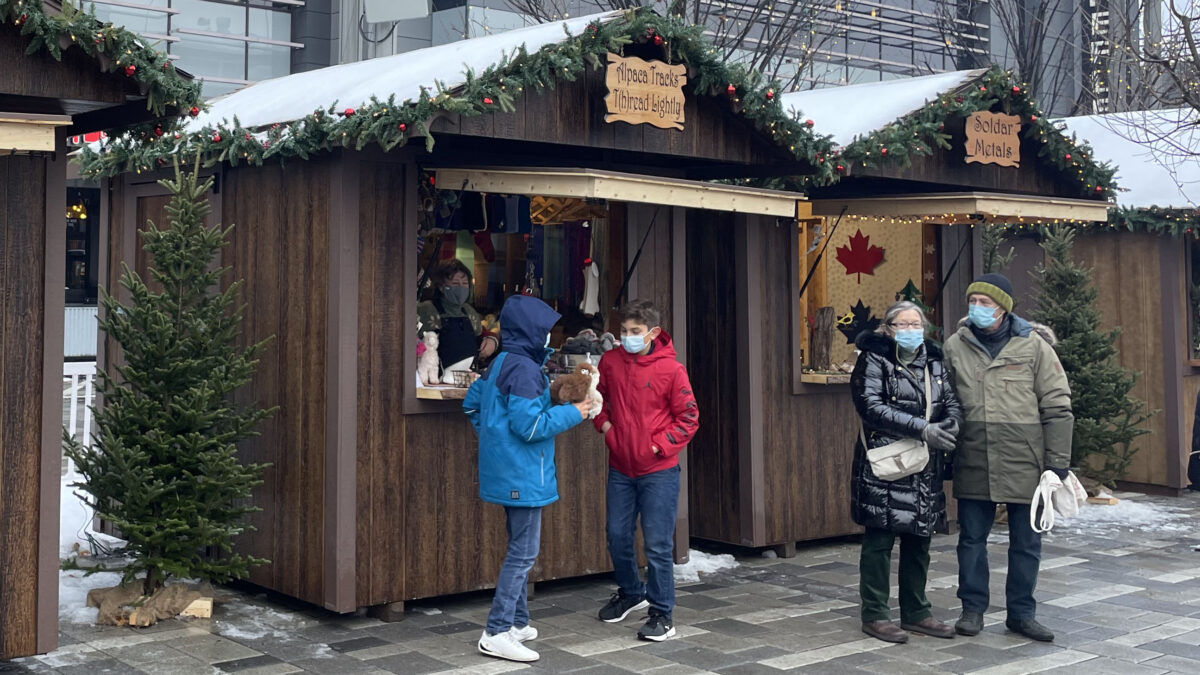 "We were blown away in 2019 by the excellent turnout, " said Coté. "The crowds were fantastic then, and this year it's just been phenomenal … the music has gotten better, there is more of it, there are more vendors here and a lot of entertainment for the kids so there's something here for everybody."
Jean Smith and his family travelled from Montréal just to come to the market. He said the event this year has been a relief for parents whose children have been cooped up in the house for almost two years. He also recognized the commercial opportunity for the vendors at the market.
"Well I think it's a really great idea from the municipality to do those kinds of free activities," Smith said. "All those cabins gave us the special spirit of Christmas so I think it's well done and it's a good attraction for the people who come to walk and the people trying to sell their stuff."
Valerie Hughes is the director of events and production of the market. She said that this is only the second year the market has been running with vendors because last year's event was cancelled because of pandemic restrictions. But because of increased interest from the Ottawa community and additional effort, she said the number of vendors has doubled since the inaugural year in 2019.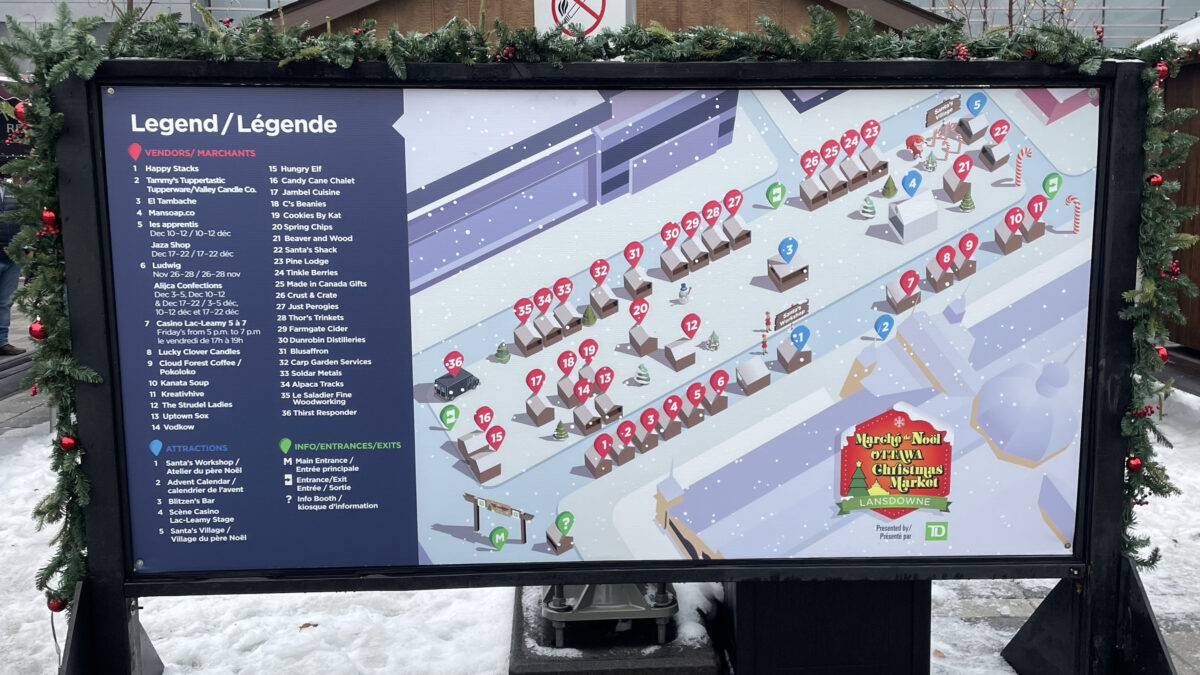 She said that the year off was difficult for the vendors as there were no Christmas markets to sell their products at, but there has been a huge wave of enthusiasm to come to the market and make up for lost time.
"Our vendors are very happy to be here," she said. "I don't think anyone ran a Christmas market last year so they took a break and maybe focused on what their craft is in preparation for this year."
With space between booths, fire pits to stay warm outside, and the smell of hot food and drinks from vendors, Hughes said the outdoor Lansdowne Christmas Market is a perfect setup, according to vendors.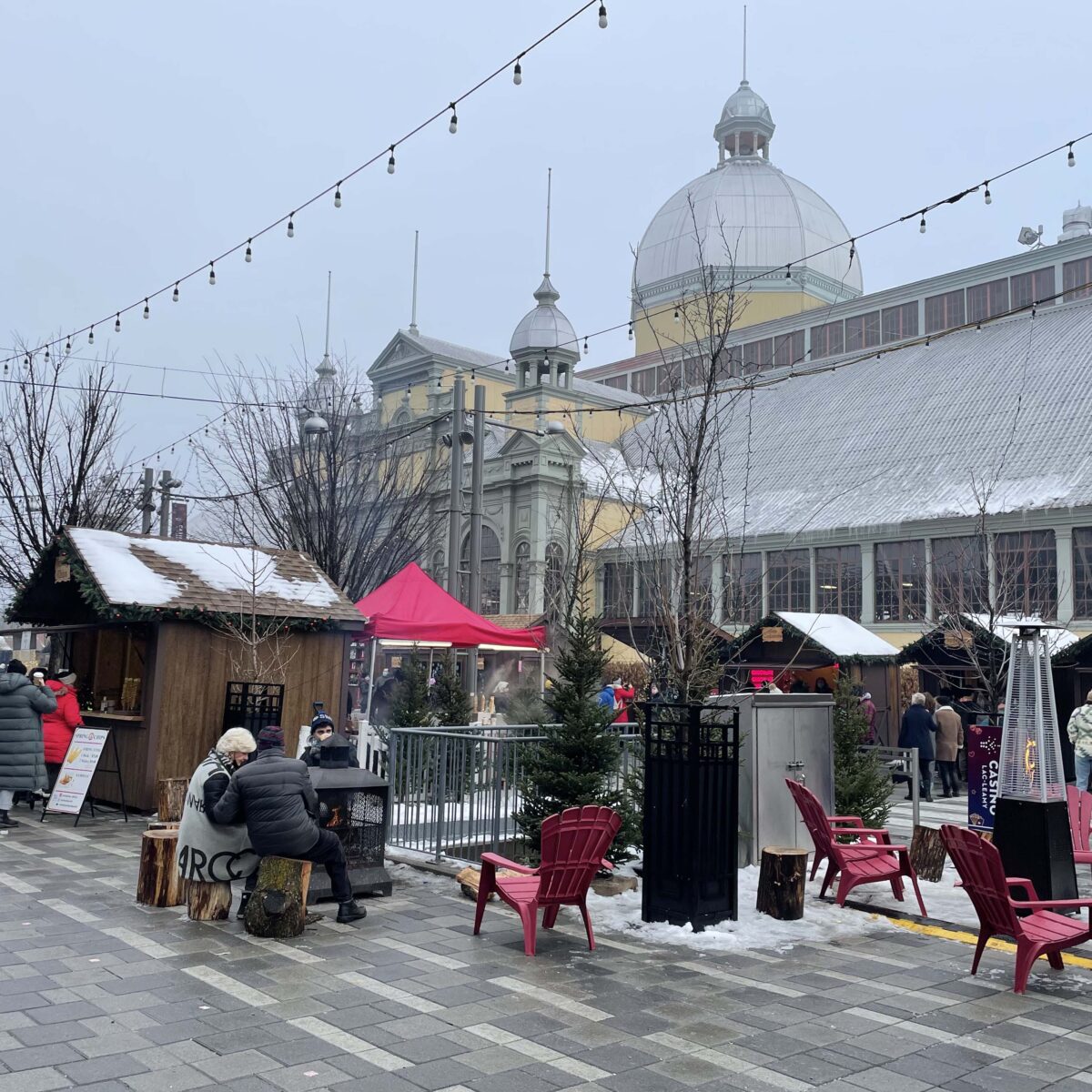 Hannah Dykes said that, although revenue is important, the vendors are flocking to this market for reasons other than just commercial benefits. She said there is an amazing atmosphere that brought the Christmas spirit back into her life.
"People seem to be really excited to get out and I've heard so many people say ' it almost feels like normal again'," she said. "Especially with the festivity of all of it and when it's lit up at night, it's just gorgeous out here."
Hughes said that the festive and warm environment has helped draw customers to the retail stores around the market which have been struggling ever since the pandemic started.
"All through the pandemic they've done a great job following the rules, so I think they really love to see when we draw crowds down on a more regular basis," she said.
---
More Stories