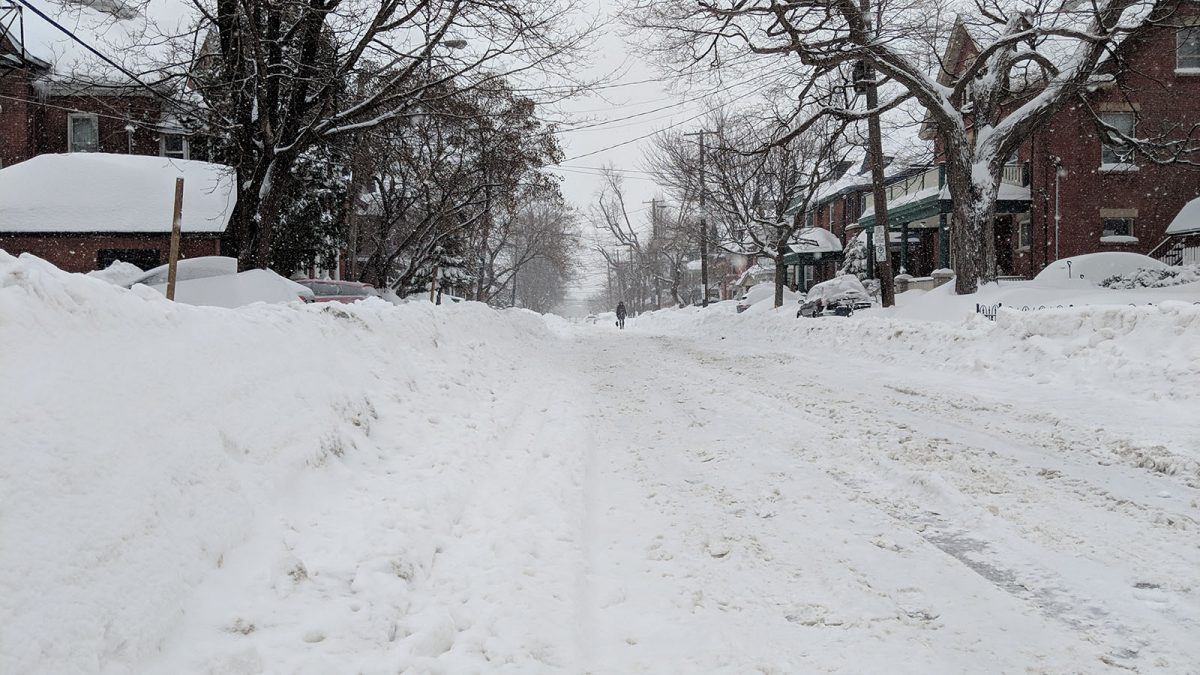 Ottawa was digging out from under about 30 centimetres of snow that was deposited Tuesday night and Wednesday morning.
The snow was expected to continue to fall in the region through the day on Wednesday bringing another five centimetres of the white stuff.
The storm closed schools, delayed buses and generally left city streets snarled, along with prompting hashtags such as #SnowMageddon2019.
Environment Canada lifted a storm warning earlier Wednesday.
Employers, including the federal government and the City of Ottawa, urged their employees who could work from home to do so, in an effort to keep people off of the roads.
Mayor Jim Watson also cancelled Wednesday's regular meeting of City Council, as well as scheduled consultations on the city budget.
Schools boards across the region have closed their schools and headquarters, while all of the city's post-secondary institutions have closed their campuses until later Wednesday evening.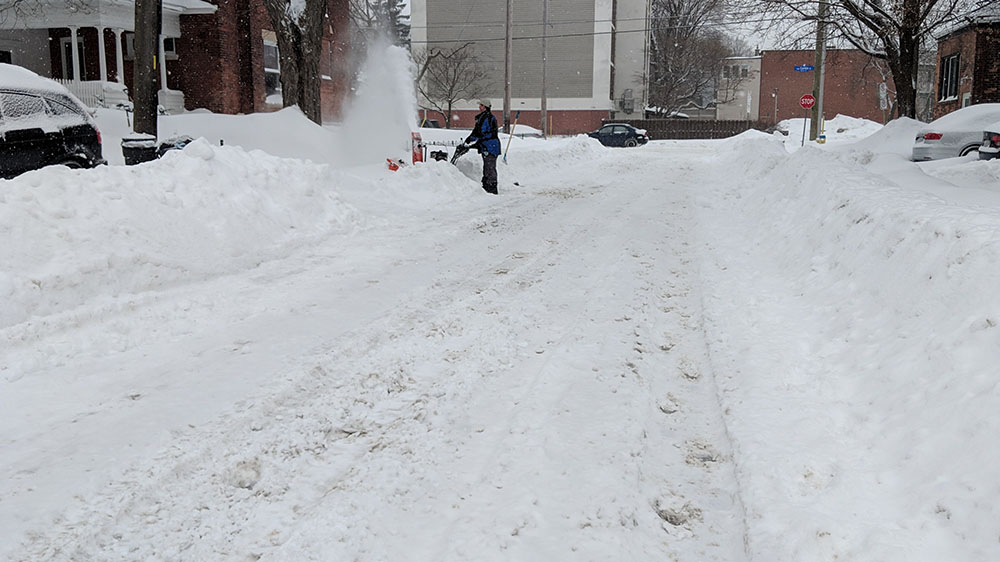 City crews worked through the night to keep roads as clear as possible. City libraries and recreation facilities across the city were closed and garbage collection was postponed by a day.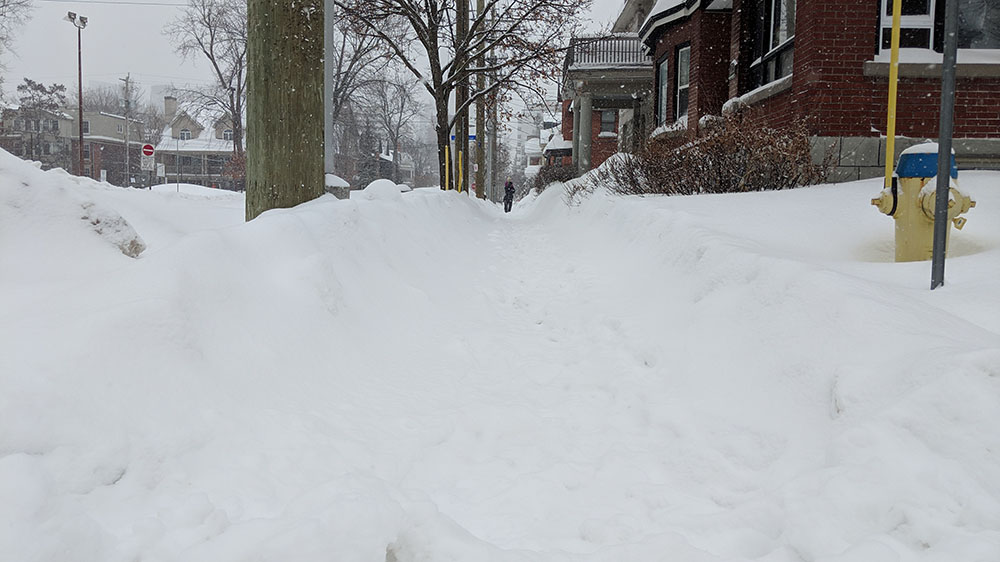 One bit of good news from the storm are some warmer temperatures. Wednesday's forecast called for a high of -1°C. The rest of the week should be similarly mild, notably with a high of 2°C on Friday.
Related story: Ottawa plows through snow removal budget six years in a row
---
More Stories