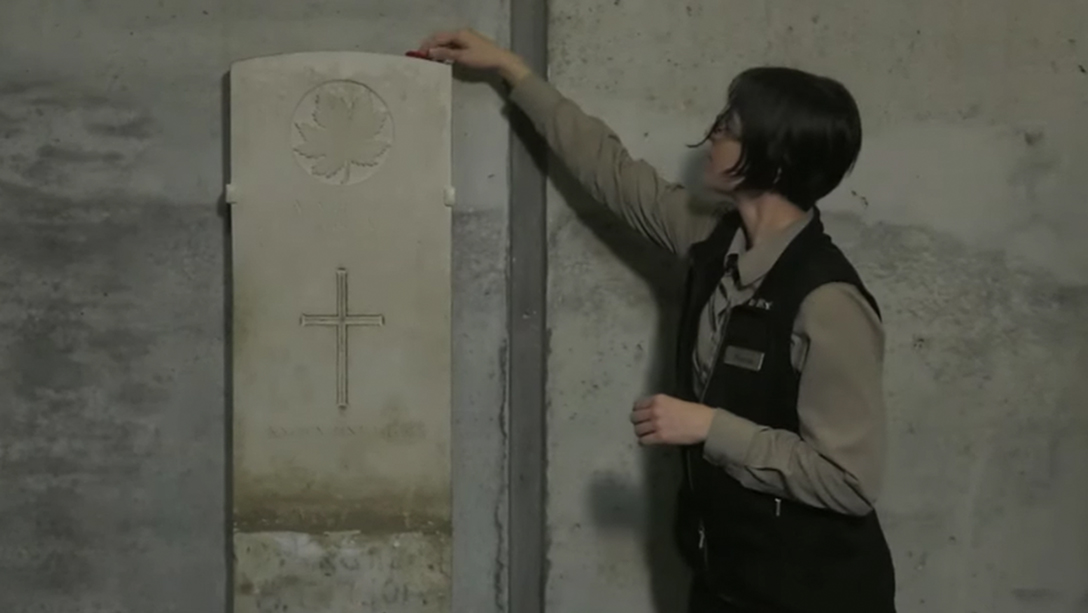 Museums in Ottawa honoured Remembrance Day differently this year.
Seventy-five years after the end of the Second World War, the Canadian War Museum and Canada Aviation and Space Museum moved their ceremonies online to commemorate the important day and respect COVID-19 guidelines.
Normally, thousands of Canadians would have watched ceremonies marking the day at places such as the National War Memorial in Ottawa. But the second wave of COVID-19 meant such large gatherings were impossible. The result, was the powerful veteran's parade and the Canadian Armed Forces parade were cancelled.
And the ceremony at the National War Memorial was attended by about 100 people including the prime minister, the governor-general and the chief of the defence staff. Over at the Canadian War Museum the Remembrance Day ceremony from Memorial Hall was livestreamed. (You can still see it until Nov. 13 at noon ET).
Memorial Hall is a space in the museum that is dedicated to one single artifact: the headstone of "the unknown soldier." The unknown soldier is among close to 20,000 other Canadian soldiers whose lives — and identities — were lost in the carnage of the First World War.
The museum was designed so that once a year — on the 11th hour of the 11th day of the 11th month — the headstone is perfectly framed by sunlight.
Unfortunately, overcast skies didn't allow for the headstone to be fully bathed in sunlight this year, but the sentiment remains.
Memorial Hall was closed so the ceremony could be livestreamed on Nov. 11, visitors were still able to visit the rest of the museum by booking their ticket in advance.
Over at the Canada Aviation and Space Museum, a week's worth of digital progamming remembered the 66,000 Canadians killed in the First World War and 45,000 in the Second World War.
From Nov. 5-11, the museum's website featured tributes and educational material on Canada's military history. This included music, photography, poetry and activities for children, such as a printable paper model aircraft for children to cut-out and build at-home.  
The museum was also open from 10 a.m. to 4 p.m. on Nov. 11 and required visitors to pre-register in advance to accommodate COVID-19 protocols.