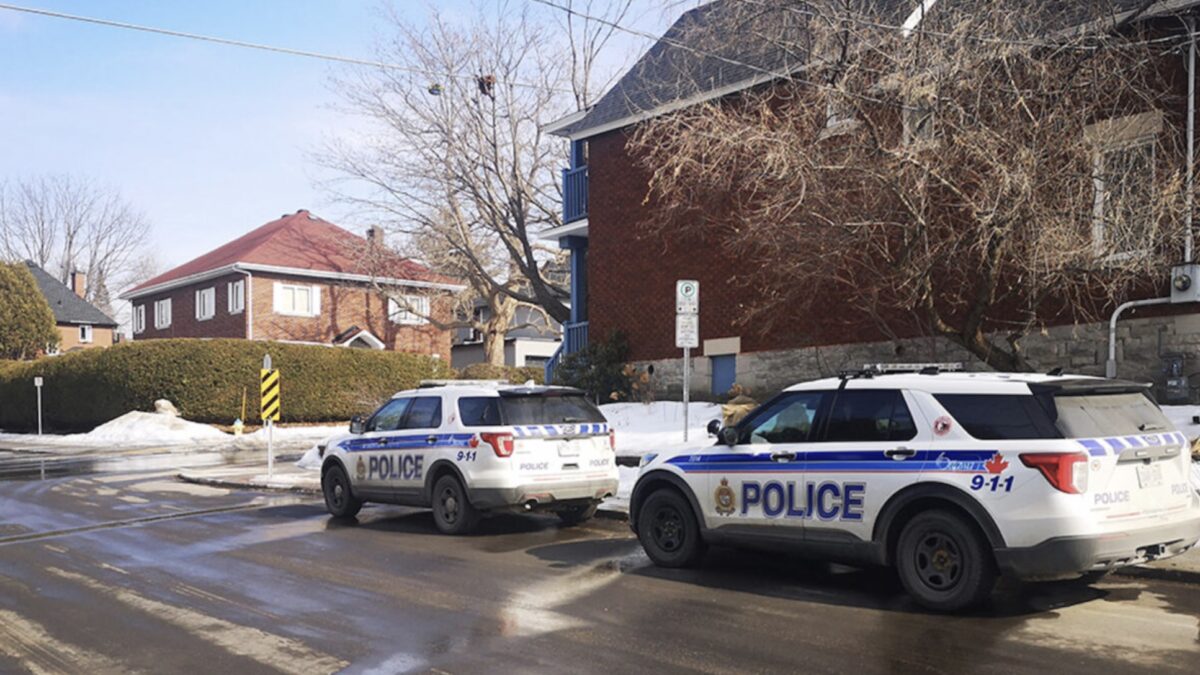 The Ottawa Police Service is taking a proactive approach to policing the Panda Game following last year's destructive post-game street partying.
The annual rivalry match between the Carleton Ravens and uOttawa Gee-Gees football teams is set for Saturday at TD Place at Lansdowne Park. Police say they will take a zero tolerance approach to any public disturbance during this year's event.
In a statement, the police said they will have a "significant and sustained presence" during the festivities in areas such as the Byward Market and Sandy Hill near the University of Ottawa and Old Ottawa South near Carleton University.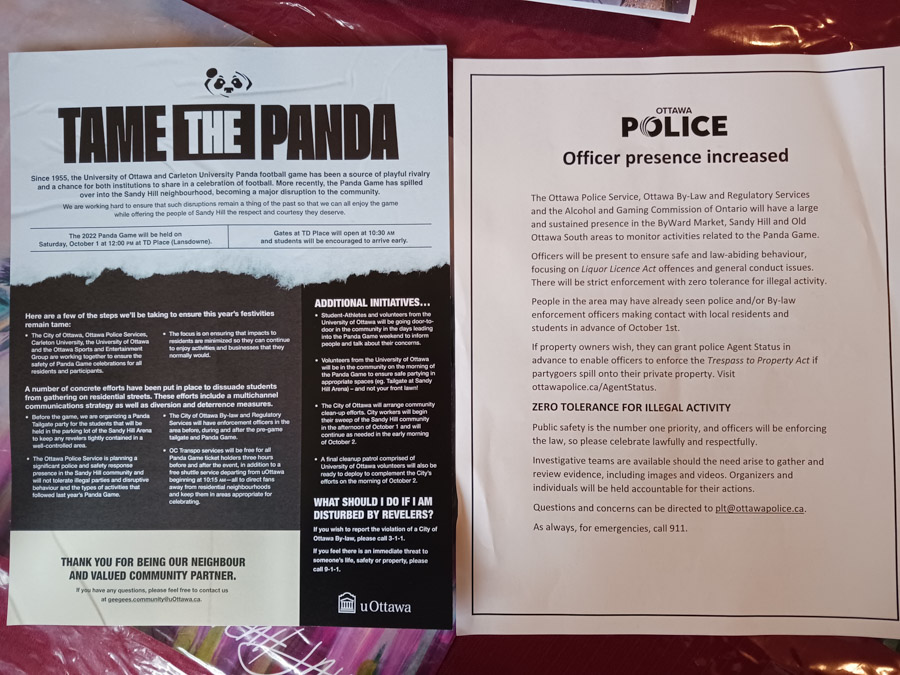 Members of OPS have been going door-to-door in Sandy Hill and the Market, distributing flyers, speaking with residents and businesses, and spreading word of their zero tolerance approach to public disorder. 
"We want to assure residents that we hear your concerns based on post-Panda Game activities last year," the police said in their statement.
TD Place officials have announced they will enforce special rules and a code of conduct for the sold-out event including a one drink per purchase per person limit and a zero tolerance approach to intoxication and harmful behaviour. TD Place has also banned bags and umbrellas and attendees will not be allowed to leave and re-enter the premises. 
Carleton University and uOttawa have also outlined steps attendees should take to ensure the Panda Game remains peaceful on Saturday. uOttawa distributed flyers to nearby residents, urging event-goers to "Tame the Panda" by limiting disruptions to the surrounding neighbourhoods. 
This approach is in reaction to 2021's "panda-monium" controversy, which saw an estimated 2,000 people flooding Sandy Hill and causing significant disturbances and destruction in the neighbourhood. At one point, revellers flipped a vehicle.
Party-goers earned the ire of Mayor Jim Watson, among others.  
"These events had a negative impact on local residents and neighbourhoods," the Ottawa Police stated ahead of this year's game. "Disruptive parties after last year's Panda Game resulted in multiple incidents of criminal activity, including the destruction of property and assault. Multiple criminal charges were laid as a result."
A similarly proactive approach to policing the neighbourhoods near the two universities was implemented before St. Patrick's Day in March, with OPS flyers dropped off in Sandy Hill and Old Ottawa South. The annual Irish festival, which has often involved massive student street parties, was relatively peaceful this year.
Ottawa Police say questions and concerns can be directed to plt@ottawapolice.ca and TD Place's code of conduct can be found on their event page.
---
More Stories