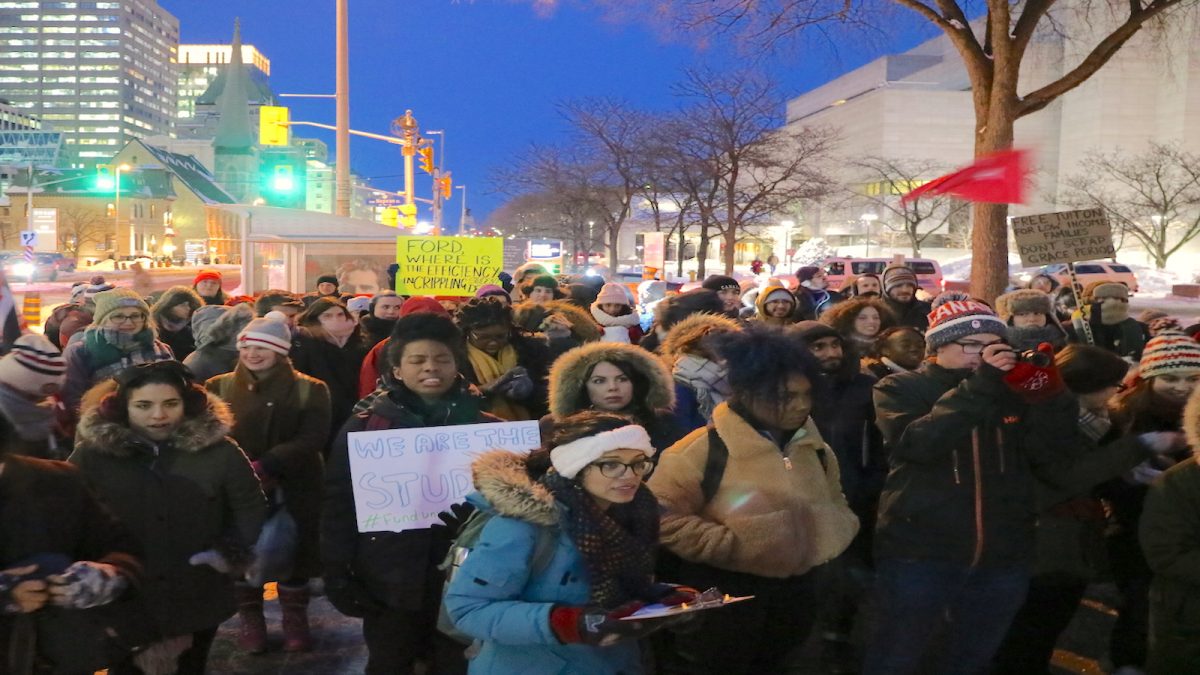 Freezing cold weather didn't deter students from protesting Ontario government changes to tuition Tuesday evening in front of the Human Rights monument in downtown Ottawa.
"Students, united, will never be defeated!" they chanted.
Last week, Doug Ford's Progressive Conservative government ended free tuition for students from low-income families and also cut the six-month grace period before interest can be charged on student loans. The government also cut tuition fees 10 per cent, but the students remained unimpressed and have been protesting across the province ever since they were announced.
"Cutting these grants is terrible for us, and without the grace period it means students are going to accumulate more debt," said University of Ottawa student Pratigga Khan, one of the organizers of the rally.
Khan relies on these grants for low-income students. She said the changes will make her financial situation worse.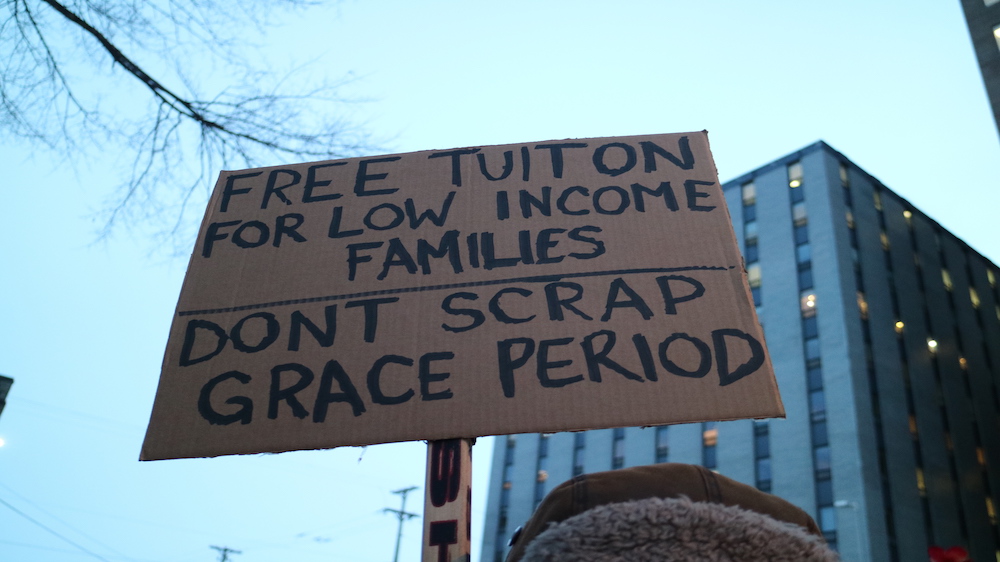 The Ford government believes that the Ontario Student Assistance Plan grants had become unsustainable, Training, Colleges and Universities Minister Merrilee Fullerton has said in media reports. The governent felt it was time to refocus the program.
Ottawa Centre NDP MPP Joel Harden addressed the students on Tuesday evening.
"If they want to cut our funding, if they want to hurt poor students, if they want to make our campuses inoperable, let's strike them first!" Harden told the rally.
The Ontario government changes will allow students to opt-out of certain fees that often make up the majority of student groups' budgets. These groups include groups such as campus press, food banks, women's centres and LGBTQ+ groups.
The president of the Carleton University Students' Association said on Facebook that it is time for everyone to hold strong together against the changes, not just as students, but as Ontario citizens.
Another protest is planned for Parliament Hill on Jan. 28.
The cuts to tuition will also force universities and colleges to take another look at their budgets as money they were expecting will not be there after the tuition fee cuts. The government says the institutions will have to adapt to the loss of about $440 million in revenue.