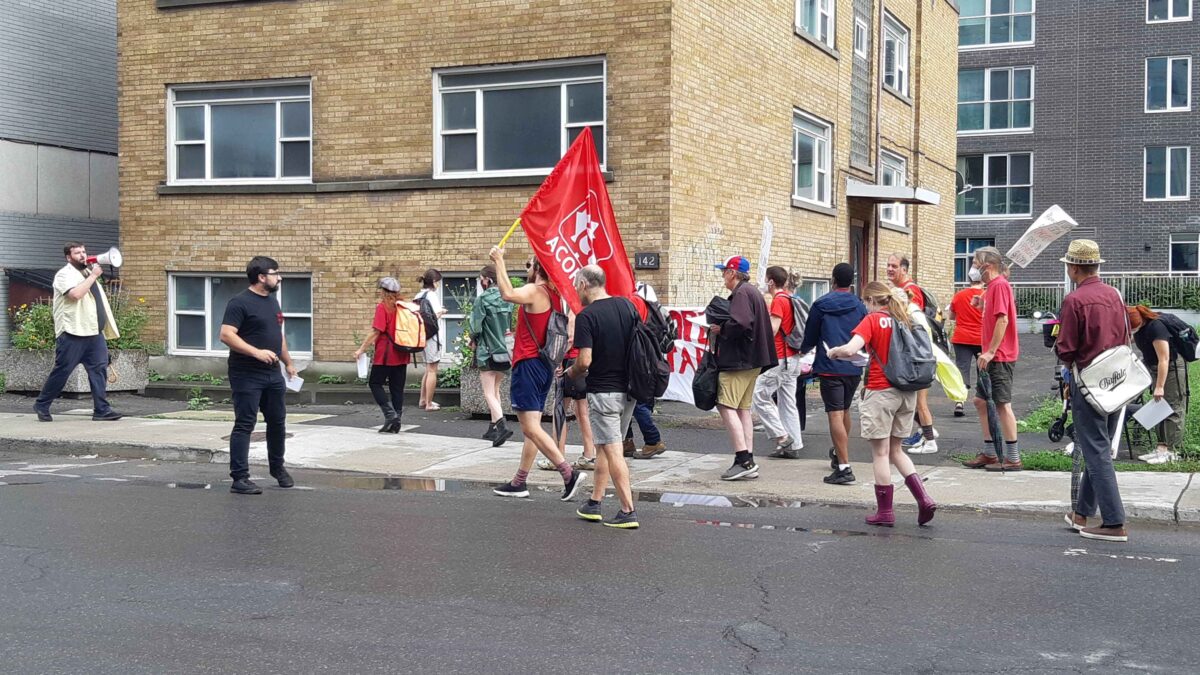 The city's planning committee will vote on a plan today to tear down a 70 year old sixplex on Nepean Street in Centretown and put up a parking lot to service a nearby office complex which is losing its space because of construction.
Earlier this week, the residents of 142 Nepean St. protested the plan by Taggart and Glenview Homes.
The developers told the Ottawa Citizen that they "look forward to presenting to planning committee the options that the project partners have reviewed and considered." Taggart and Glenview are still asking that the committee grant their wish to have 142 Nepean St. demolished and replaced by a parking lot. They also say the building is in poor repair.
Glenview told the committee in July that blocking the proposal to knock down 142 Nepean would halt a planned 300-unit building at 108 Nepean.
In the developers' proposal, tenants of 142 Nepean St. would be relocated to a nearby building with the same rent for five years.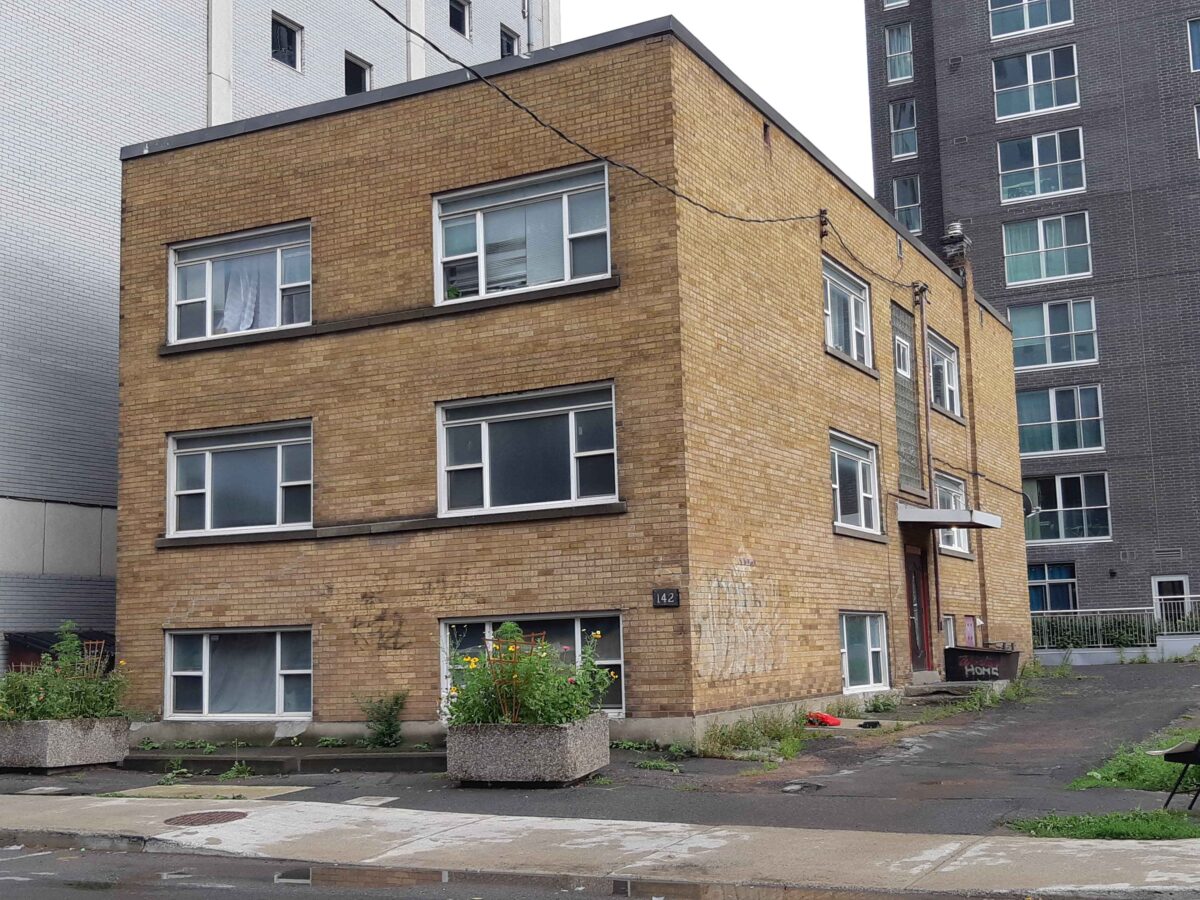 Lionel Njeukam, one of the tenants, says he and his family recently moved into the building. The rent on the two-bedroom apartment is an affordable $1,200 a month. He told Capital Current that the family moved from Vanier to the building to make his "humble contribution to protecting the environment by commuting less between Vanier and Ottawa Centre," he said. 
With rents averaging about $2,149 a month for a two-bedroom apartment in Centretown, according to Zumper, the building is a refuge for people looking for affordable housing.
"Our little family of three have been close to everything, at walking distance from work, grocery stores, pharmacies and clinics etc," Njeukam said.
"This is how gentrification happens in daylight. If some people are wondering how some people are getting poorer while others are getting richer, this is a clear-cut case study."

Lionel Njeukam, tenant at 142 Nepean St.
Njeukam said he is concerned that after five years, he would not be able to afford a two-bedroom in the area.
"Perhaps my family of three would be forced into a one-bedroom. Or we'd have to make sacrifices on food, saving for my daughter's education or our retirement. We'd certainly be pushed into debt," Njeukam said.
The need for a parking lot in the area is being questioned by the protesters and even the residents of the office building at 190 O'Conner St. Many of them have signed a petition started by the advocacy group ACORN that seeks to stop the demolition of 142 Nepean St.
Protesters noted there are other parking lots in the area.
"Parking is not an issue on Nepean St. Nor should it be a priority over families' right to housing."
---
More Stories