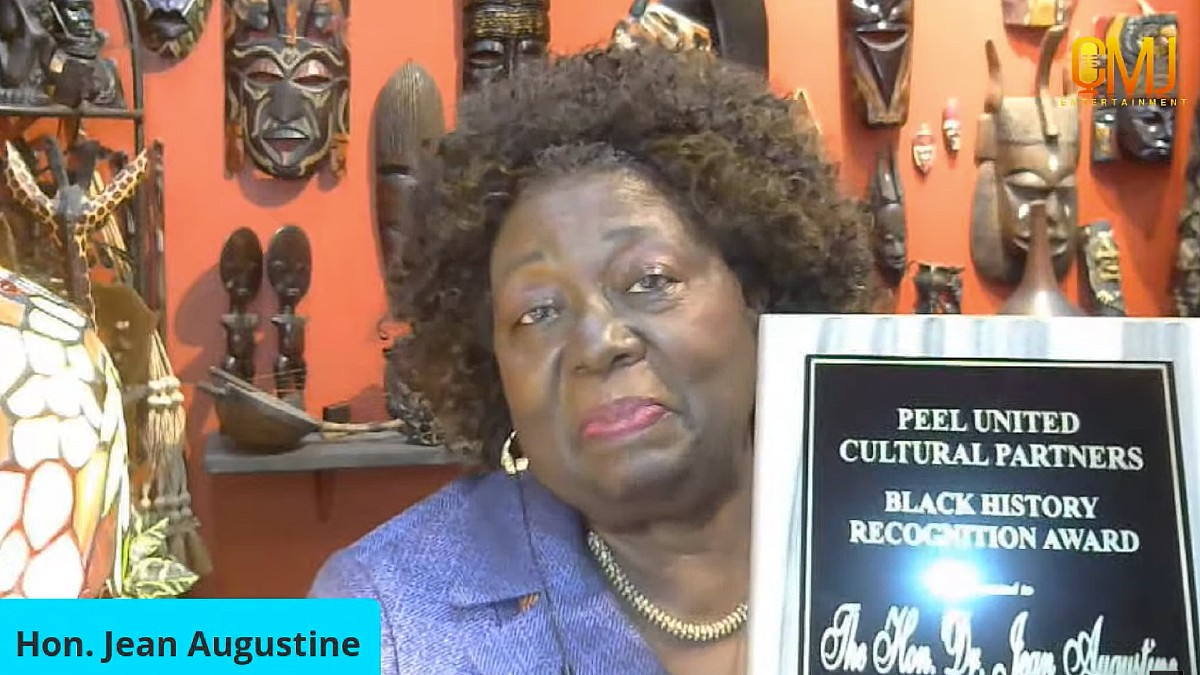 This year the Peel community celebrated not only the 20th anniversary of its annual Black History Month concert but the 25th anniversary of Black History Month in Canada.
The Feb. 20 concert was streamed live on several platforms such as YouTube and Facebook Live. Hosted by CMJ Entertainment, the event included music, storytelling, spoken word poetry and drumming. The event also announced the winner of an annual Black History Month essay contest.
Ontario Premier Doug Ford and Brampton Mayor Patrick Brown made virtual appearances and Ontario Education Minister Stephen Lecce spoke about the progress the Peel District School Board has made since the release of a major report last year that found anti-Black racism to be a significant problem within Peel schools.
The report found that while Black students are about 10 per cent of the overall high school population in the board, they account for more than 22 per cent of all student suspensions.
A spotlight on Balck history
Since 2002, the Peel United Cultural Partners — a collaboration of the Congress of Black Women of Canada (Brampton Chapter) and the United Achievers' Club of Brampton — have organized an annual concert to spotlight and celebrate Black lives and Black history in Canada.
The UACB was established in 1980 and is a non-profit organization that aims to raise the profile and consciousness of Black and Caribbean communities by encouraging greater participation and providing meaningful role models for youth. 
The Congress of Black Women of Canada was also founded in 1980 and is a voluntary, non-profit organization that advocates for women and addresses issues affecting their families and community. The CBWC is open to women of Afro-Caribbean descent who are 16 years of age and older.
The Brampton Chapter also awards scholarships annually to men and women, as well as a bursary to a single mother returning to further her education.
This year's theme was "Education… The Pathway to Success," with assistant deputy minister Patrick Case as the keynote speaker. Case spoke about the Peel school board being the third in Ontario to be investigated in the past five years due to the advocacy of Black parents.
The Toronto District School Board, the York Region District School Board and the Peel board have all been subject to reviews probing systemic racism. For the first time in Ontario, Case said, Lecce had appointed a supervisor in Peel to ensure that reforms are implemented.
Former Liberal MP Jean Augustine — an educator who became the first Black Canadian woman elected to the House of Commons in 1993, and who was also the driving force in Canada's official declaration of February as Black History Month — was this year's annual Community Award recipient.
She spoke about the significance of the 25th anniversary of the official recognition of Black History Month coming when the world is in a pandemic and in the wake of the brutal Minneapolis police killing of George Floyd, which sparked a worldwide Black Lives Matter movement.
The trial of Derek Chauvin, the police officer charged with killing Floyd, was to begin today in Minneapolis, Minn.
Augustine said that the events of 2020 have accelerated the push towards social justice, to promote anti-racism and combat systemic discrimination.
Augustine emphasized that Black History Month is not just for Black people but a reminder of the history in Canada and how all people can progress together. She reminded everyone about her time in the House of Commons and her mission to recognize Black History in Canada.
"But to say that 25 years ago, when I stood up in the House of Commons, and ask my colleagues to designate February as Black History Month in Canada, it was not an easy time, because of all the nonsense in Canadian society that we have not yet dealt with."
Marjorie Taylor, the event organizer, has volunteered with the CBWC's Brampton Chapter for more than 20 years, including its work on community scholarships. She's helped give out more than 300 scholarships to Black youth in Peel and has been involved with the annual concert since it began.
Taylor said this year's education theme highlighted a key pathway to success and her dream to see a community in which members help each other succeed.
"You have to find the truth within yourself — well, how you can make a difference, you know, for positive change, enhancing the lives of others. That's what we should concern ourselves with. And . . . continuing to do our best, during Black History Month, to do something affordable, entertaining, educational, and anything that we think that can have a positive effect on members of our community."
---
More Stories