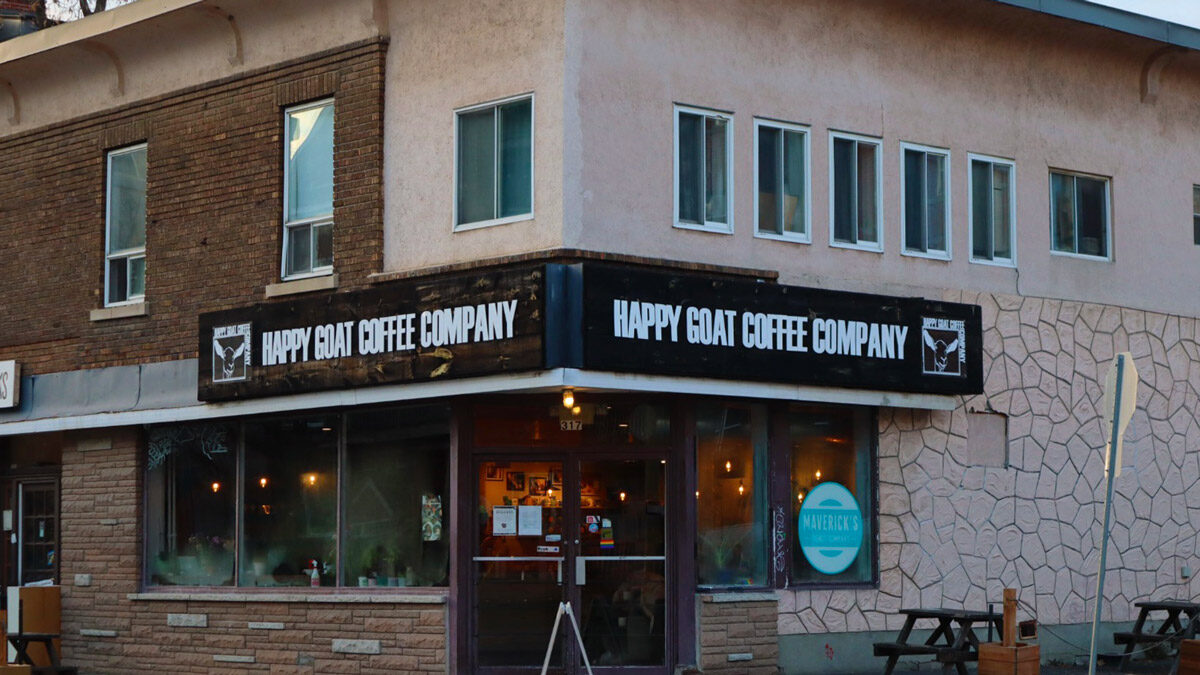 It appeared to be a normal day recently at the Happy Goat on Wilbrod Street. That was until you headed further into the shop towards the back wall, where instead of customers sipping drinks, there were nurses lined up, prepared to administer doses of the COVID-19 vaccine.
After experiencing delays at a local pharmacy, Crystal Elliot was looking for a place to get her second dose of vaccine. A stranger informed Elliot of a pop-up clinic at the Happy Goat coffee shop in Sandy Hill. So she decided to try her luck. Elliot left the drugstore and headed to the cafe. She was the first person to get inoculated in the morning.
"They're very helpful and it was very easy and it was fast," said Elliot of her experience at the pop-up.
The vaccine pop-up clinic at Happy Goat was one of many that two Ottawa residents have planned to make access even simpler.
The two men, Michael Wood and Dylan Black came up with the plan to increase vaccinations while trying to boost support for small businesses. They thought that by hosting the events at local businesses, it could provide convenience for people and bring some customers into businesses, financially hampered by the pandemic.
"I thought this would be a good way to either get us away from another lockdown or at least get customers back into a business, like a restaurant and go from there," Wood explained.
Happy Goat offered complimentary beverages to individuals receiving their vaccination. Elliot returned to the dining area after finally receiving her second dose. Restaurants and cafés relied on take-out during the lockdowns as indoor dining was prohibited. Now customers can safely sit inside their favourite spots by providing proof of vaccination. Elliot spent the rest of her morning enjoying her cup of tea, listening to the commotion indoors.
In 2021, Wood sold his event rental company after struggling to survive the fiscal impact of lockdowns during the pandemic. He decided to help other business owners going through similar situations by becoming an advocate for them. Black is a DJ for Ottawa's Boom 97.7 He advertises the clinics on his radio show and provides support to other local businesses in the city.
Wood approached Black after coming up with the idea for the pop-up clinics. Together they began organizing and advertising the project.
"It's just a beautiful combination of just doing the right thing, you know, protecting ourselves and our neighbours and helping out our neighbours at the same time," said Black.
Ottawa Public Health (OPH) provides and administers the vaccines at the pop-up clinics. Businesses interested in participating can apply for eligibility through Wood or Black. From there, OPH officials will verify that the location meets their safety requirements. If the location is approved, the business can host a pop-up clinic. The clinics currently offer doses of the Pfizer and Moderna vaccine. First, second, and third doses are provided at the clinics by registered nurses.
"The idea is really to try and get some new customers, some old customers, just people through the door that can get the shot and go from there," said Wood.
The pop-ups have provided vaccines to over 200 Ottawa residents.
Black and Wood aren't done yet, as they have more businesses throughout the city lined up to host clinics during winter.
Over a million doses have been administered to the citizens of Ottawa, according to Public Health. As the government continues their vaccination roll-out plan, Black and Wood said they will continue to prepare to organize more vaccination opportunities in the community.