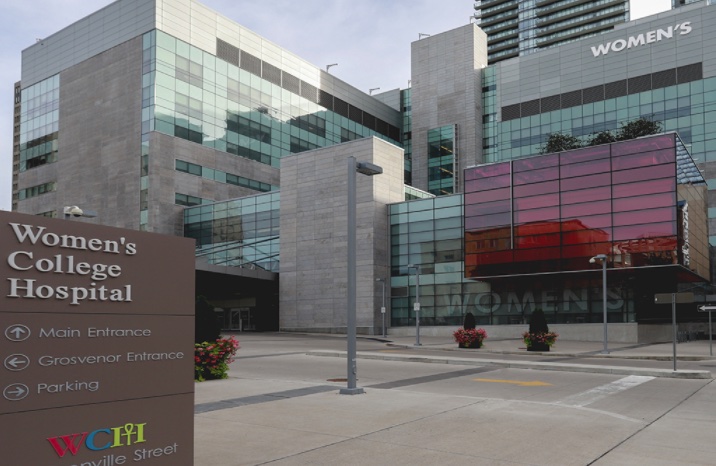 Three of Canada's leading women's health research and advocacy centres – B.C. Women's Health Foundation, Alberta Women's Health Foundation and Toronto's Women's College Hospital Foundation – have launched the Women's Health Collective Canada with a national survey that highlights the need for increased awareness around women's health.
"For so long, women's specific health needs have been largely ignored, under-researched, and underfunded," Jennifer Bernard, president and CEO of Women's College Hospital Foundation said in a Jan. 19 statement launching the WHCC.
"Dedicated research and increased funding are both needed for women's health to catch up, as the majority of our most common prescriptions and therapies today did not include the female experience in their development."
Women have only been included in medical trials in Canada for the past 27 years. It typically takes about 17 years for that research to filter down to actual medical practice. As a result of the minimal understanding of the female body, women have been misdiagnosed and mistreated for years.
This is especially so for older women. Dr. Paula Rochon of the Women's College Research Institute said almost 20 per cent of Canadians are 65 or older, and the majority of seniors are women because they generally live longer.
Even though moves such as the 2019 decision by the National Institutes of Health in the U.S. to ensure the special health needs of seniors are studied properly have been taken, gaps may persist.
"As a geriatrician, I think the interesting piece is, when you separately have guidance to women and if you have separate guidance for older people, you could still be in a situation where older women as an example, are not necessarily included," said Rochon.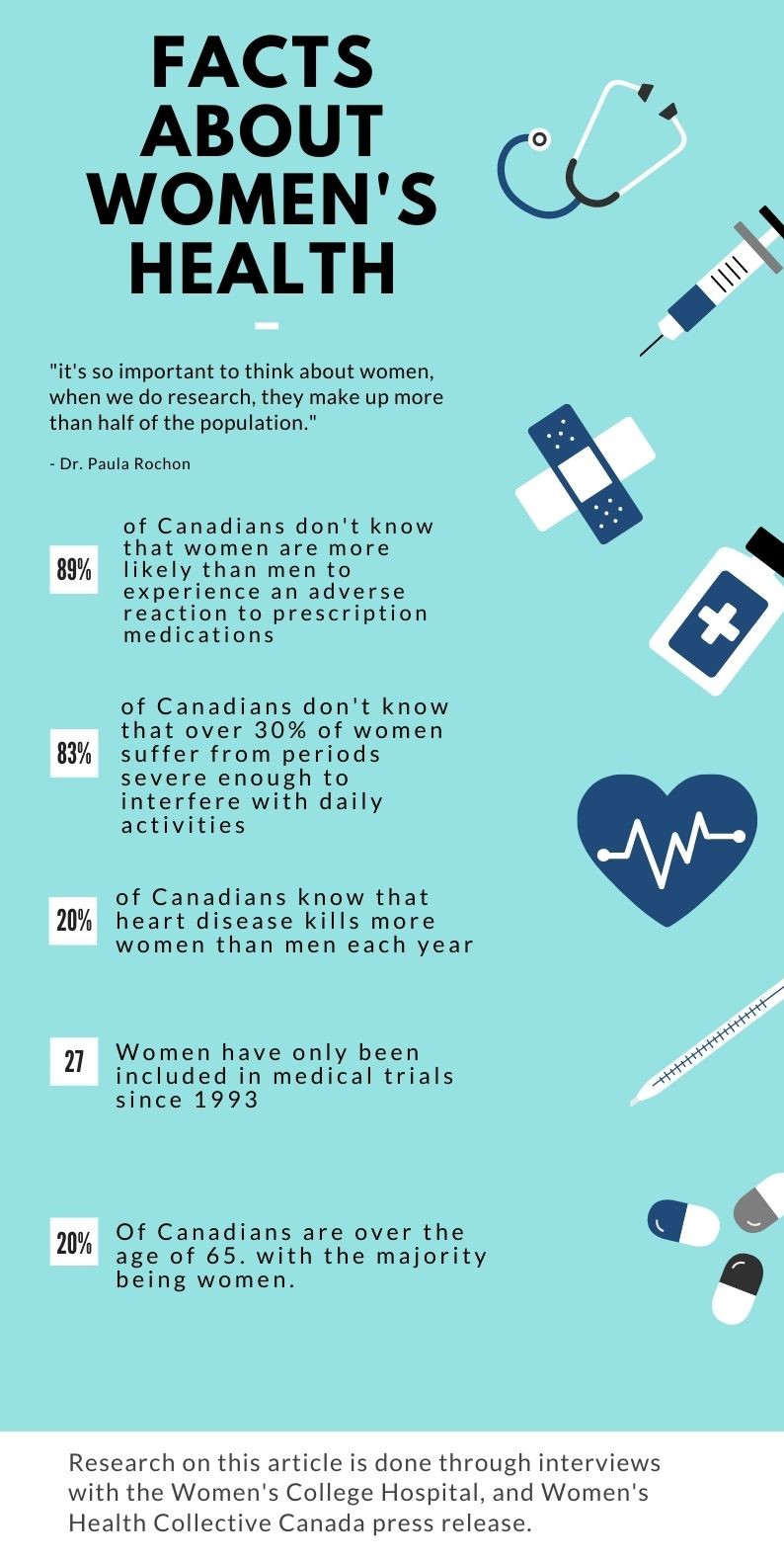 Part of the work being done at Women's College Hospital is aimed at promoting the need to think about the potential gaps in research using a "sex and gender-based analysis plus" approach (SGBA+) to any medical research undertaken.
"It's not OK to have that one-size-fits-all approach that clearly doesn't work," she said, "And I think we have been making a lot of progress to make sure that people think differently about that."
Yet Rochon said there is still clearly an issue around medical research and practice with regards to long-term care facilities, where the vast majority of residents are women. And even with the long-term care homes at the centre of the impact of the COVID-19 pandemic in Canada and many other countries, the gender issue is not talked about, she noted.
"There's a lot of issues around the way medications are used and potentially inappropriate use of medications, and how we can improve those kinds of practices," she said. "That's very important for women."
And also for men.
For example, according to a recent study by researchers from Yale University, investigators have identified significant differences in how the immune systems of women and men respond to COVID-19. The authors revealed possible biological explanations for why men are more likely than women to suffer severe cases of COVID-19 and die of the disease.
"We now have clear data suggesting that the immune landscape in COVID-19 patients is considerably different between the sexes and that these differences may underlie heightened disease susceptibility in men," the study's senior author, Akiko Iwasaki, stated in an August 2020 press release.
Toronto-based vaccine manufacturer Providence Therapeutics has started the first phase of clinical trials in an attempt to create a Canadian COVID vaccine. The biotechnology company develops mRNA vaccines — the kind proving to be most effective in combatting the spread of the coronavirus — for human use.
The vaccine would need to go through three phases of clinical trials before it could be approved for public use. On Jan. 26, Providence began an initial trial that includes 60 volunteers between the ages of 18 and 65, making its vaccine the first that's fully Canadian-made to reach this stage.
To make sure there is a fair understanding of women's health when it comes to the vaccine, Providence's chief medical officer Dr. Piyush Patel said that by the time they reach phase three of the clinical trials, women will make up about 50 per cent of the volunteers.
"That's what the other vaccines for COVID like Moderna and Pfizer, (have) done," he said. "And so they are adequately studied on this before the vaccine gets approved."
Patel added that typically, post-approval, there is a commitment from the sponsor to continue studying the vaccine for months, and sometimes years. "That makes sure that we have adequate information on the exposure to women."
The clinical trials also include analysis of how a vaccine's efficacy can be affected by racial differences. However, that analysis comes down to the population profile of the country in which a study is being carried out.
"Toronto is very diverse. So, typically, we get good representation for all the visible minorities in most of our studies," said Patel.
Providence Therapeutics expects to enter the second phase of the clinical trials for the vaccine in May.
---
More Stories