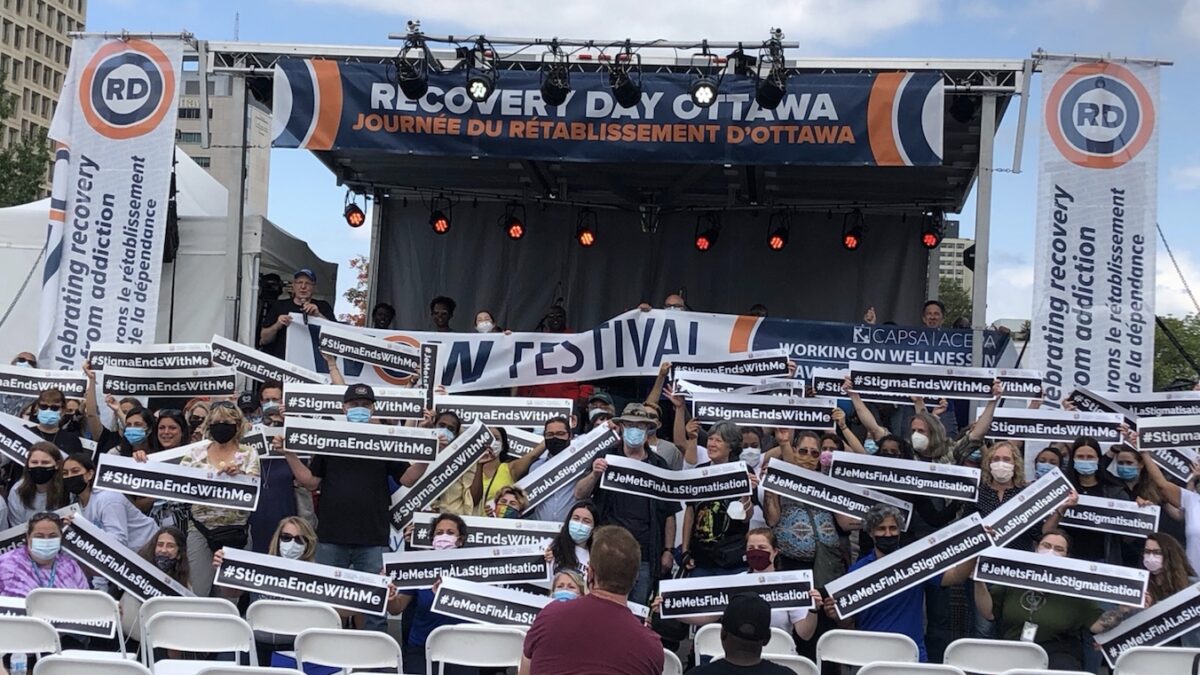 Hundreds of supporters came together recently to celebrate, offer support and raise awareness about wellbeing in the community at this year's Recovery Day Ottawa.
More than 70 community partners gathered at Ottawa City Hall on Sept. 17 with the united purpose of reducing and eliminating stigma and discrimination against people experiencing mental health issues, including people who use substances or have a substance use disorder.
In 2019, 1,516 people died from opioid overdoses in Ontario and that number has rapidly risen in 2020, according to Public Health Ontario.
---
---
This year's Recovery Day addressed the stigmatization surrounding substance use as a significant barrier to getting treatment. According to the Canadian Centre on Substance Use and Addiction, eight in 10 Canadians with a substance use disorder say they experienced barriers to recovery, including stigma.
Dillon Brady, manager of student conduct and harm reduction at Carleton University, echoes these concerns and its effect on the student population.
"Stigma is a massive barrier to reaching out to find support or resources, accessing care and having the support of your peers when you're struggling," he said.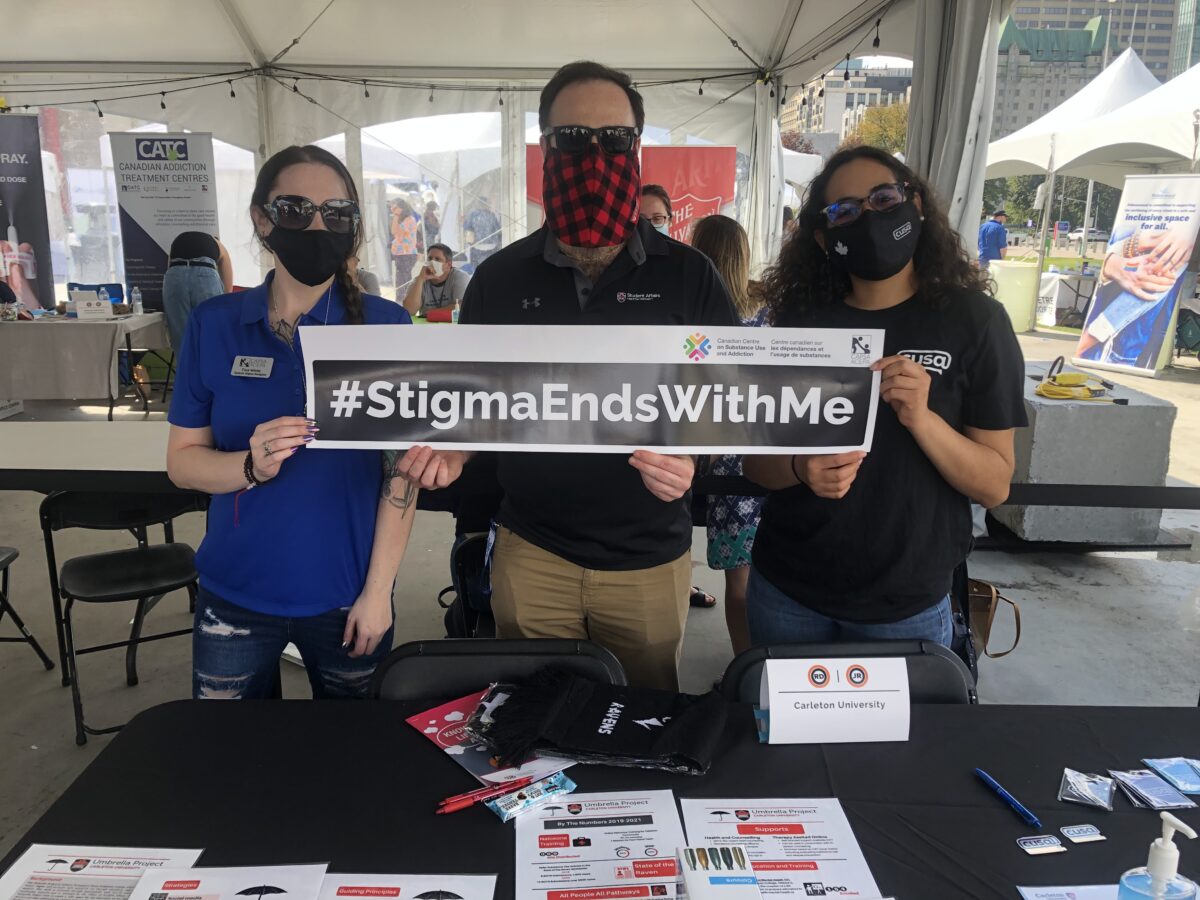 Anthony Esposti is the CEO of the Community Addictions Peer Support Association, a nonprofit organization dedicated to education about the harmful effects of stigma around addictions. He emphasized the importance of using "person-first" language.
"We are not addicts. We are not alcoholics. We are people with a substance use disorder. We are people who use substances."
CAPSA is working on overcoming stigma by shifting the language used when referring to people who use substances.
"When you put the person first, it removes the label, so then you can actually treat that person with some compassion," said Esposti. "It puts the person first – not the disorder."
A recent study from the CCSA found that one in 10 Canadians is experiencing problems with substance use.
A 26-year-old Ottawa resident, who asked not to be named for privacy reasons, discussed how difficult it was to get treatment when she needed it the most.
She said the lack of resources coupled with increased demand for public health services contributed to longer waits and limited access to treatment.
"It makes you feel helpless," she said. "You don't know if you're going to live another day, let alone another few months."
Tracey Welsh, community building director for The Royal Ottawa Foundation for Mental Health, said that one barrier is simply the surging numbers of people seeking treatment.
In her 15 years at the Royal, located on Carling Avenue, Welsh has seen a dramatic increase in the demand for health services, especially during the COVID-19 pandemic.
"The Royal is there to try and respond to all the community's needs in that regard," she said. "We are all in this together."
The Royal has created new programs to address the surge of people seeking mental health services, including the Prompt Care Clinic.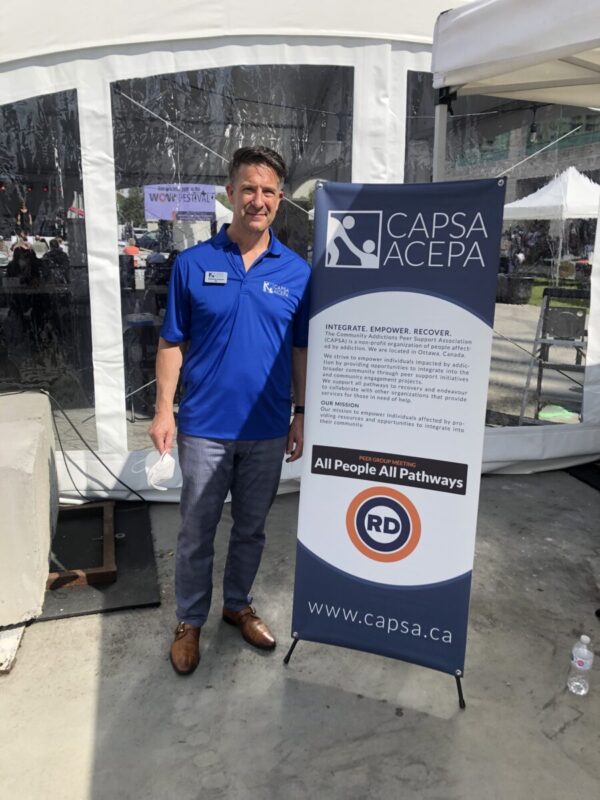 Welsh stressed the significance of having the necessary resources in order to provide these services as soon as someone seeks help.
The need for urgent and immediate treatment prompted the launch of the Rapid Access Addiction Medicine Clinic. The RAAM Clinic allows individuals who have concerns regarding their substance use to virtually connect to physicians without a referral.
Ottawa Mayor Jim Watson made a virtual appearance at the event, and officially declared Sept. 17 as Recovery Day in the city.
Esposti closed the event with an additional announcement from the main stage.
Beginning next year, Recovery Day Ottawa will be replaced by the WOW (Working on Wellness) Festival. Esposti elaborated that the WOW Festival will strive to integrate physical, mental and substance use health together because they are all equally important public health issues.
"Substance use disorder is a health issue," he said. "It's not a moral failing. It is not a homeless problem. It is not an issue of poverty. It is a health issue. So bringing all three parties together under one tent where we can just talk about health is going to go miles on the road to reducing stigma."
---
On Oct. 6, the Royal will host its 2021 Leaders for Mental Health Breakfast, a virtual fundraising event to raise money for and awareness about the Royal's substance use programs, including its new RAAM Clinic.
Click here to watch the live event (Oct. 6, 7:30 a.m. - 8:30 a.m.) or to make a donation.
---
More Stories