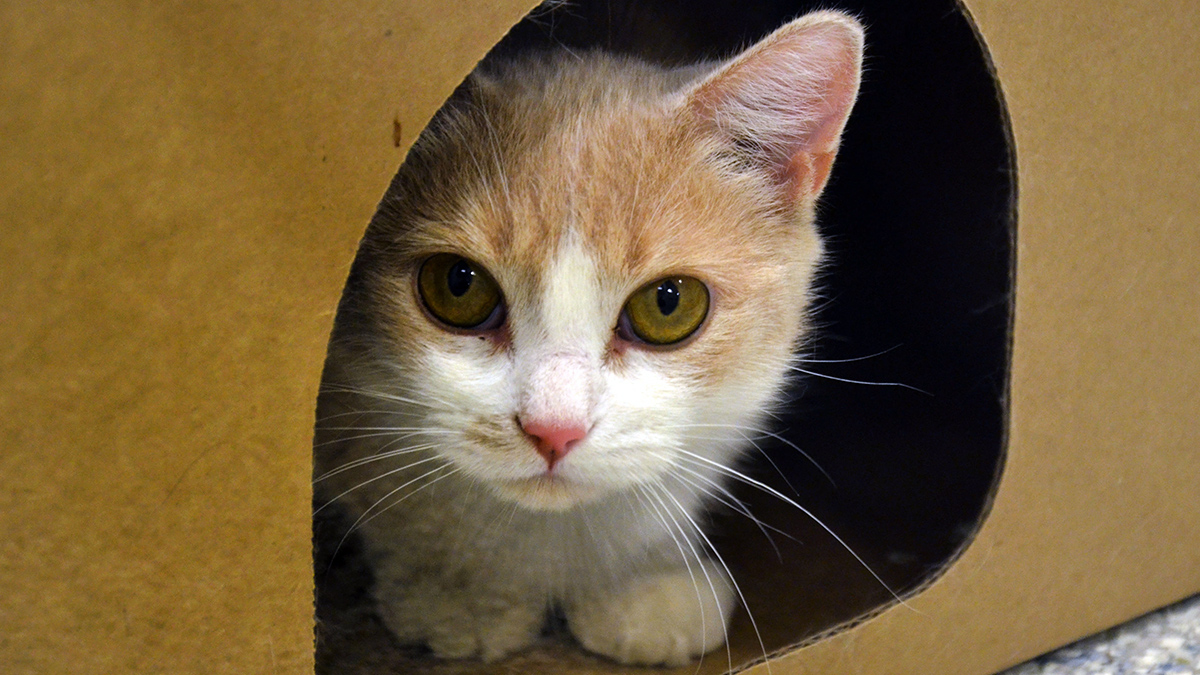 Residents in the city's west end remain concerned about a recent spate of cat deaths, even after the Ottawa Police Service has ruled them the responsibility of a coyote.
The Ottawa Police Service arrived at its conclusion after sending one cat body to the University of Guelph Animal Health Laboratory in Kemptville for a necropsy. "The analysis also pointed to similar findings with respect to the other cats," the OPS statement said.
Cats started mysteriously winding up dead in areas in the city's west end beginning June 15. Seven bodies were found, the last on June 21.
The Ottawa Humane Society had offered to pay for more necropsies to fully explore the cause of the recent cat killings, but the police declared their investigation closed.
But some residents and a coyote expert remain skeptical.
A Facebook post on July 4 by Stephanie Russell, urged the OPS to continue their investigation into these cat killings. The post also detailed the suspicious appearance of a cat's body that she found June 19. It has quickly gained more than 1,000 shares in a matter of days.
Russell, who has managed a kennel called Oak Meadows and now works at a dog rescue called Friends to the End Dog Rescue, said that in her opinion "I see a lot of disturbing things … but this is not a predator."
She wrote in the post that a pair of eerie notes were found alongside the cat. Russell also said the cat was skinned and mutilated which she believes points to animal abuse.
Coyote expert and wildlife specialist, Dr. Stanley Gehrt, who has studied wildlife behaviour in urban areas for over two decades, wrote in response to questions from Capital Current, via email, that "most coyotes ignore cats, and although those coyotes that do predate cats may consume parts of them, they do not rely on them as a source of food."
Gehrt and his team have recently conducted long-term research observing cats living near coyote territories in Chicago.
"Even with the extremely high number of coyotes we have here, only a small percentage of cats were killed by coyotes," he wrote. "But once a coyote or a pair decided to kill cats, they might kill multiple animals."
Gehrt, however, says these latest Ottawa incidents are suspicious.
"I've also never seen coyotes do anything like that with other prey, including livestock. I would say it is doubtful that a coyote would completely skin an animal without consuming part of it, but I also would not take it out of the realm of possibility."
Nina Berry, who lives in Nepean, first suspected her cat had been taken by a coyote. The cat went missing in mid-June. After putting up flyers and posters of her missing pet, she got a knock on the door from one of her neighbours. 
Her cat had been found in a field nearby, mutilated, similarly to the cat Russel had found earlier. 
"If it was an animal there would've been signs of an attack — but there weren't — at all," Berry said.
According to her, they found the dead cats in the areas where young children play. Whether animal or person, she is worried about the safety of her neighbourhood.
Second opinion
"Why can't they have a second opinion on it?" Russell asked. "Where's the report for the autopsy?" After trying to contact the OPS for weeks, Russell said she gained no clear answers from authorities.
Ottawa Humane Society CEO, Bruce Roney, says the OPS had initially refused to conduct a necropsy in the first place.
In a post "The Cat Killer That Never Was," Roney wrote, "neither the Ottawa Police Service (budget: $376,400,000) nor the Ministry of the Solicitor General (budget: $2,965,069,987) were going to pay. A local charity would have to foot the bill."
But even after the OHS offered to pay for more necropsies to give "peace of mind and to prevent further deaths," the OPS had already closed the investigation.
"There still needs to be more done for the protection and the accountability of abuse towards animals," Russel said.
The OHS post concluded by saying, "first, cats are not safe outdoors. Second, police are not sufficiently trained to investigate animal cruelty and neglect. Third, the provincial ministry charged with investigations isn't doing its job."
"I don't want to speculate," Russell said. "I just want people to be aware that the province and the municipality is not taking animal abuse seriously, and they're not holding people accountable — and they just don't care.
In response, the Ottawa Humane Society is now pushing for a 24-hour cat curfew in Ottawa to save the region's cats from more attacks, animal or human.
---
More Stories