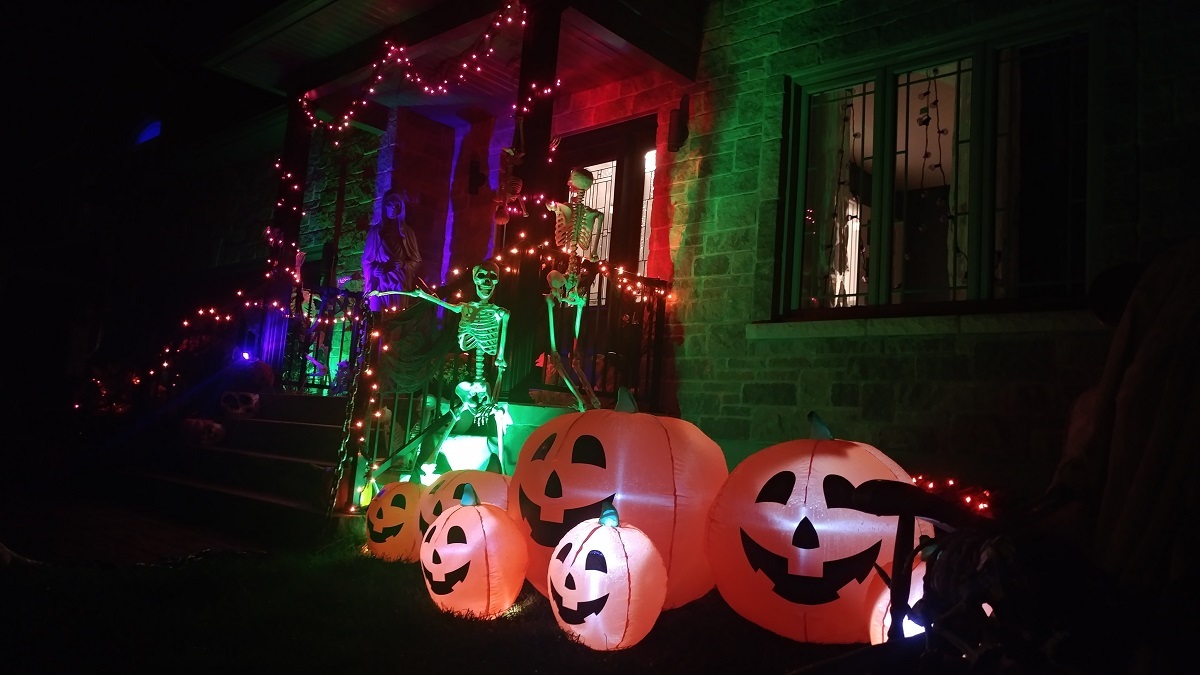 With Halloween just over two weeks away, tiny ghosts and ghouls are still waiting to see if they can go trick-or-treating.
Ottawa Public Health is in the process of developing guidelines for Halloween, though households, churches and other community groups have already been asked to cancel some Halloween events in an effort to flatten the curve. For example, CBC reports the City of Ottawa has shut down the "Great Kanata and Stittsville Spookby and Food Drive" because officials say it contravenes COVID-19-related restrictions, even though organizers say the province gave them the green light.
But some Ottawa families aren't waiting for OPH. Carlie Brown, a mother of two, already has her giant inflatable pumpkin in her front yard.
"It all depends on the whole COVID situation pans out and what the (provincial) ministry guidelines are but presuming everything is still at this stage, then we plan to definitely participate," says Brown.
She's not alone. Other Ottawa families are making plans to celebrate the annual spookfest in other ways. While it may not be the traditional Halloween this year, pumpkins and other decorations dot many Ottawa streets already. But with COVID-19 numbers rising, Halloween's fate is still up in the air.
Concerns
In September, Premier Doug Ford expressed his concerns about Halloween this year. "It just makes me nervous kids going door-to-door with this, I'd prefer not to," said Ford.
Two weeks ago, Ford limited gathering sizes outside to 25 people and inside to 10 provincewide with COVID-19 cases on the rise. Then last week, the province cracked down on some businesses, such as restaurants, bars and fitness clubs, forcing them to close.
Saunders Farm, the award-winning 100-acre agri-tourist destination in rural Ottawa, has taken safety precautions for its Frightfest this season to ensure staff and guests will be spooked but safe.
By limiting capacity of guests five to 10 per cent of normal, and putting ticket orders online, the Haunted Hayride and Walkthrough Haunts will, so far, be available this year – with strict safety rules to follow.
Campfires will also be available for the first time with different family packages available.
In the United States, the Centers for Disease Control and Prevention has already released a full list of safer ways to celebrate the holiday. The list includes low-risk activities or alternatives such as carving pumpkins, scary movie nights, and a scavenger hunt-style trick-or-treat with your own circle. High-risk activities listed include traditional door-to-door trick-or-treating, costume parties, and crowded haunted houses.
The federal government is set to do the same here on its COVID website. Canada's Chief Public Health Officer Dr. Theresa Tam said today during a press conference that she believes, with proper precautions, Halloween trick or treat can proceed outdoors and at a safe physical distance. Indoor gatherings pose a greater risk she said. People should hand out individual packages of treats, rather than allow children to rummage through a bowl of candy, she added.
Safety precautions
While some families are still deciding to spend the night in, owners of the "Halloween house" is already taking safety precautions into their own hands.
Pamela Pilon's front yard is full of skeletons, ghouls and other Halloween decorations.
Local farmers usually bring her corn stocks and hay bales to help with decorations, but this season they will not be continuing that tradition to help physically distance and stay safe.
"We will be setting up tables at the end of the driveway with boxes of chips, something rather big. The kids will just come by and grab them, we are not doing small wrapped candies or anything but something super easy to wipe down when they get home," says Pilon.
Her two children will be going out as a werewolf and as Captain America and will wear masks and gloves to help stay safe, she added.
Neither the prime minister nor the Governor General is giving out candy this year. And there will be no activities held at Rideau Hall. However, the grounds will be open with decorations up for families to walk through while respecting gathering sizes, according to Rob McKinnon, of the Rideau Hall media relations office.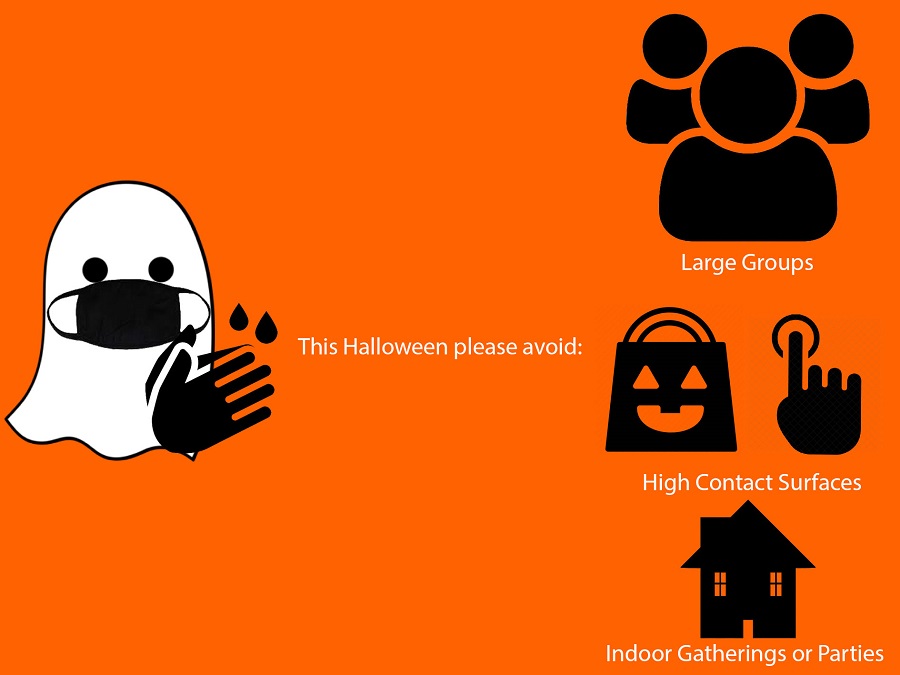 ---
More Stories