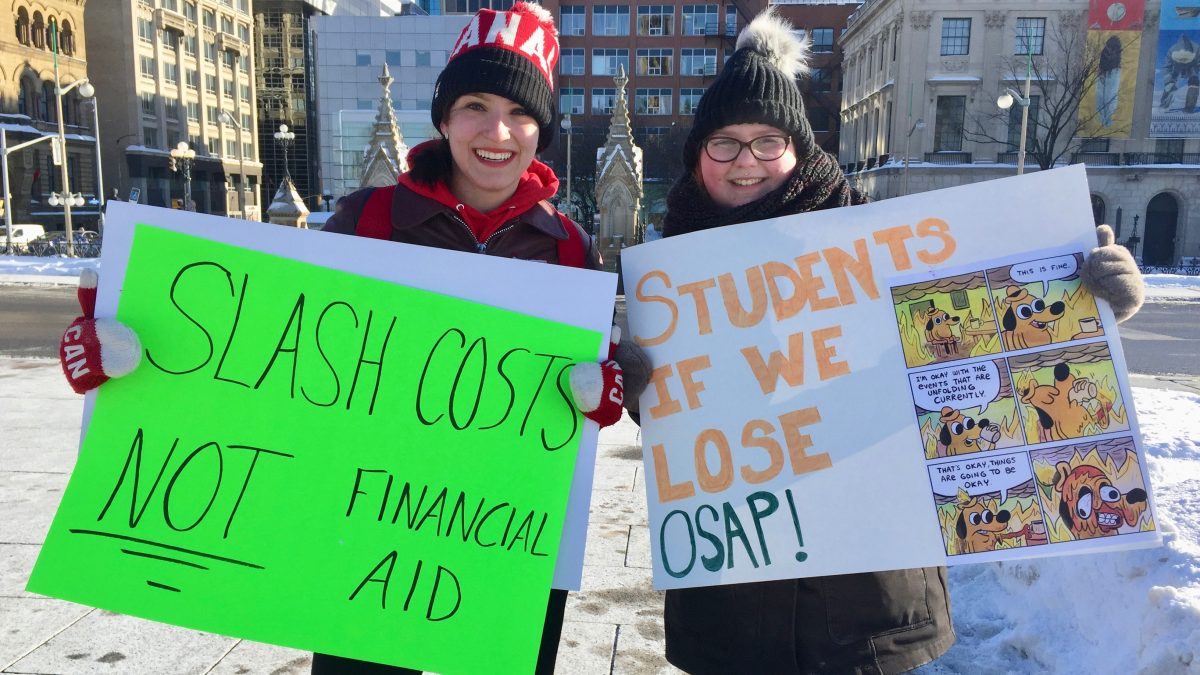 On Monday, post-secondary students took to Parliament Hill to protest the Ontario government's plan to end free tuition for low income students among other changes.
The Doug Ford government announced the overhaul of tuition and school fees earlier this month. Also ending is the six-month grace period before graduates have to pay interest on OSAP loans.
The government cut tuition fees 10 per cent and ended mandatory school fees both of which may further impact post-secondary budgets.
Students are concerned these changes will hurt programs on campus.
"So many people are going to lose their futures here," said Katherine Edwards, a co-organizer of the "For the Students" rally.
Despite the cold weather, Edwards estimates about 50 students came to the event.
"We're going to do our best to show Ford and the government that this is not the decision they should have made," she says.
The students timed their protest to coincide with the beginning of new session of Parliament which began in a new chamber inside the West Block on Monday where much of the attention was focussed on the weekend firing of the Canadian ambassador to China, John McCallum.
Edwards acknowledges that protests can grow tiring, they are important for furthering their message.
"I want people to not lose their momentum," she says.
If there isn't movement, Edwards says many students, are prepared to strike. But in the meantime she hopes a province-wide student walkout, set for Feb. 4 at noon, will bring more awareness to their cause.
---
More Stories