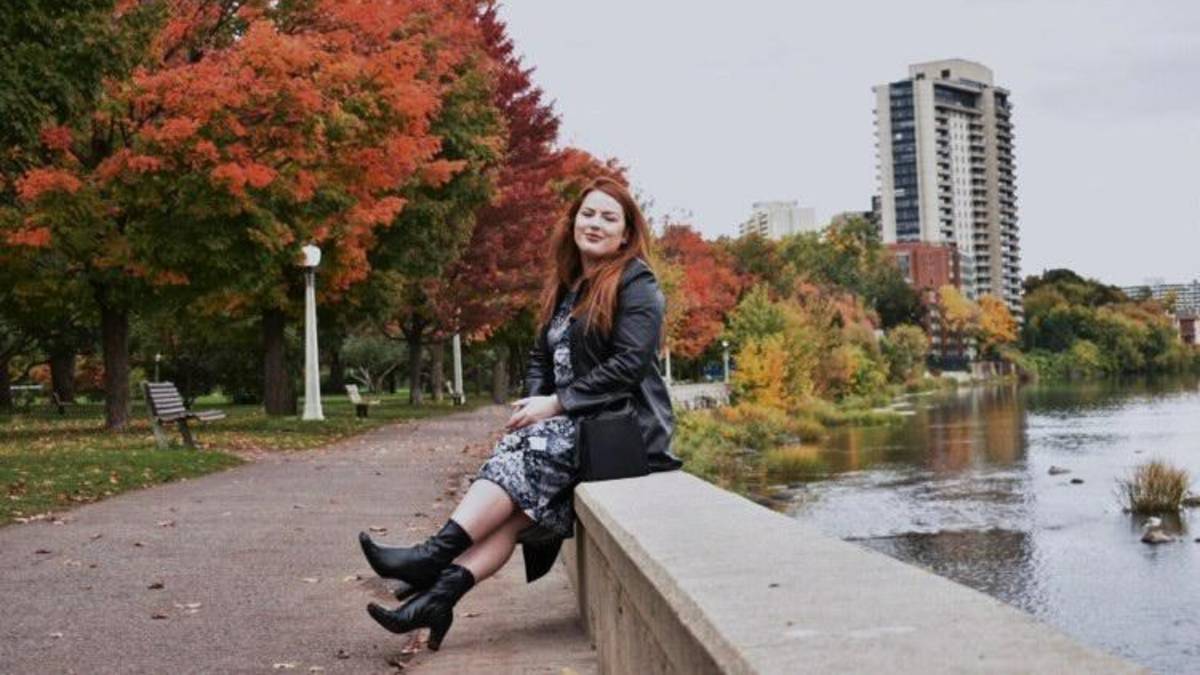 Small businesses have been hit hard by the pandemic. Many have struggled to keep their doors open, even with government assistance. 
Except for those that have adapted. 
Many that have moved their services online, or that started up because their creators saw opportunities during the pandemic, have thrived. As people try to live their lives without leaving their homes during the latest lockdown in the province, businesses providing remote services or delivering goods are in demand.
The question is whether they will succeed when the pandemic ends.
Puneet Deol is the owner and founder of Boxed Bites Ottawa, a shop based on Instagram that sells custom dessert boxes for special occasions. After launching her business in September, she says she's been happy with how successful it's been.
"It's been doing really, really well. A lot of people have been ordering, which is surprising because I would think with COVID, people would be a little more hesitant to order something that's homemade and edible," she says.
She says the pandemic has changed her lifestyle. Her small business has been a way for her to stay busy and get some extra income while trying to find a full-time job.
According to Peter Jaskiewicz, a professor of entrepreneurship at the University of Ottawa's Telfer School of Management, these small businesses, started online by ordinary people, have been on the rise.
"There is constantly in the news some examples of entrepreneurs and we know that any type of environmental shift, be it regulatorily, culturally, socially or by catastrophe or by any unexpected event like the pandemic, destroys a lot of opportunities but it also creates some opportunities," he says.
Kiana Seitz has taken advantage of these opportunities. In the last few weeks, she has started her own business, called Kizzie Vintage, through which she sells curated and vintage clothing online through Instagram and Poshmark.
She says the pandemic gave her the time and money to start a small business based on a passion she's had for years.
"I've always loved shopping second-hand, specifically vintage and thrifting, so I kind of wanted to have that experience, but also offer that to people that I know and people that follow me," she says.
Seitz points out that the reason she thinks she, and other small businesses, have been so successful is because the pandemic made people realize how many services and goods they can receive while staying at home.
"In-person shopping is so risky right now that … people are realizing how unnecessary it is," she says. "Norms have changed, and I think people are optimistic that they'll go back to normal, but I'm not so convinced."
Jaskiewicz agrees, to an extent. He says that, once the pandemic is over, people will once again look for the in-person experiences they have missed out on, such as travel. The tourism industry could not conveniently adapt and shift online.
However, other industries that adapted to providing services online in a way that was more convenient than in-person, will continue to thrive, he says.
"The pandemic basically accelerated our move from the analog to the digital world, and I believe there's a number of areas where people will actually appreciate being able to do things online rather than in-person," he says.
Jaskiewicz says it will be interesting to see which industries will have made a more permanent shift to online business, and which ones will continue much like they did before the pandemic began.
Either way, he says the pandemic will have a permanent effect on the world economy, even once it ends.
---
More Stories