In its 2020 overview of independent bookstores in Canada, the industry association Booknet Canada concluded that "a common challenge among booksellers was related to their brick-and-mortar locations, more specifically, lack of space, shipping, absence of parking space and location."
However, Cole Davidson and Stephen Crocker — co-owners of The Spaniel's Tale — decided to challenge the statistics by opening their own bookstore this fall in Ottawa's Hintonburg neighbourhood.
"Independent bookstores contribute to the fabric of their communities, promote independent thought, encourage important conversations, and contribute to their local economies in ways that online retailers and big box stores never will," said Davidson, explaining their motivation for launching the store.
"Indies also offer something that the big stores can't — stellar customer service, personalized recommendations, a comfortable and welcoming environment and a curated selection of incredible titles," Davidson added.
The Spaniel's Tale opened on Wellington Street West, Sept. 3. The shop offers a curated selection of contemporary fiction, non-fiction and children's books, with an emphasis on local and Canadian authors and artisans.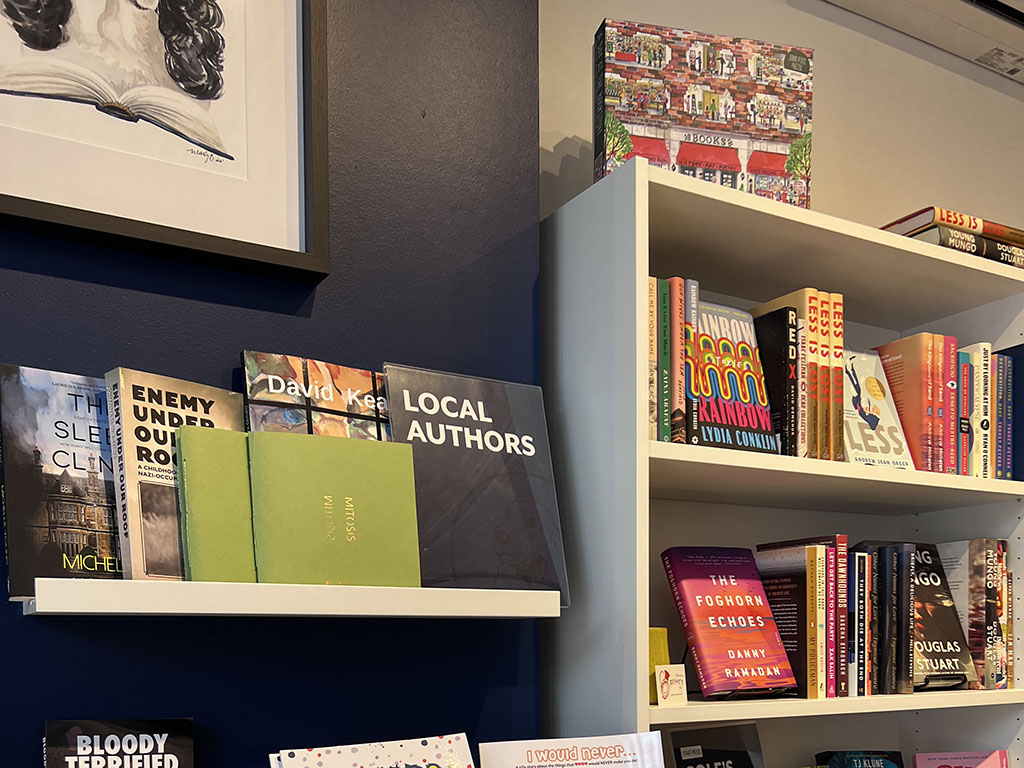 While the store is fairly new, the owners say they've already had a taste of what many small, independent booksellers face in a tough marketplace.
"It can be really challenging to determine when a shipment is going to arrive, but things are showing signs of improvement and many of our suppliers can get us titles in one-two weeks," said Davidson.
The store also faced a local backlash after a marketing misfire.
Following the death of Queen Elizabeth II, The Spaniel's Tale shared an image to its Instagram (which has since been removed) about a collection of titles in the store about the late monarch. Shortly after, the store issued an apology in response to a social media uproar over what some critics considered a promotion of the colonialism and imperialism represented by the British monarchy.
"For many in our community, the monarchy continues to represent and perpetrate the intergenerational harm of colonialism," the store stated. "We apologize unreservedly to those in our community who were harmed by our display."
'Consumers are starting to recognize that independent bookstores offer something special.'

— Cole Davidson, co-owner, The Spaniel's Tale
The mission of The Spaniel's Tale is "to be a good neighbour, offer thought-provoking reads, inspire lifelong learning and bring our community even closer together."
Said Davidson: "One of our core values is to be a good neighbour and we're really proud to be part of such an incredible community in Hintonburg.
"We've worked with the Ottawa Trans Library to donate some books to their collection," he added, "and we're looking forward to working with the library branch just around the corner from us and the seniors centre across the street."
In an industry facing stiff competition from Amazon and chain stores like Indigo, independent bookstores work overtime to retain their customers and to remain relevant.
"Consumers are starting to recognize that independent bookstores offer something special. Indies have seen a strong resurgence in recent years, and national sales data shows that independent bookstores recovered faster from COVID-19 than national chains," said Davidson.
The owners of the Spaniel's Tale say they want the community to see the shop as its local bookstore – a safe space to learn and explore new ideas and new perspectives.
"The best way that our neighbours can support us is to shop with us," said Davidson. "That goes for all local businesses — if you want local businesses in your neighbourhood, you have to support them."
---
More Stories