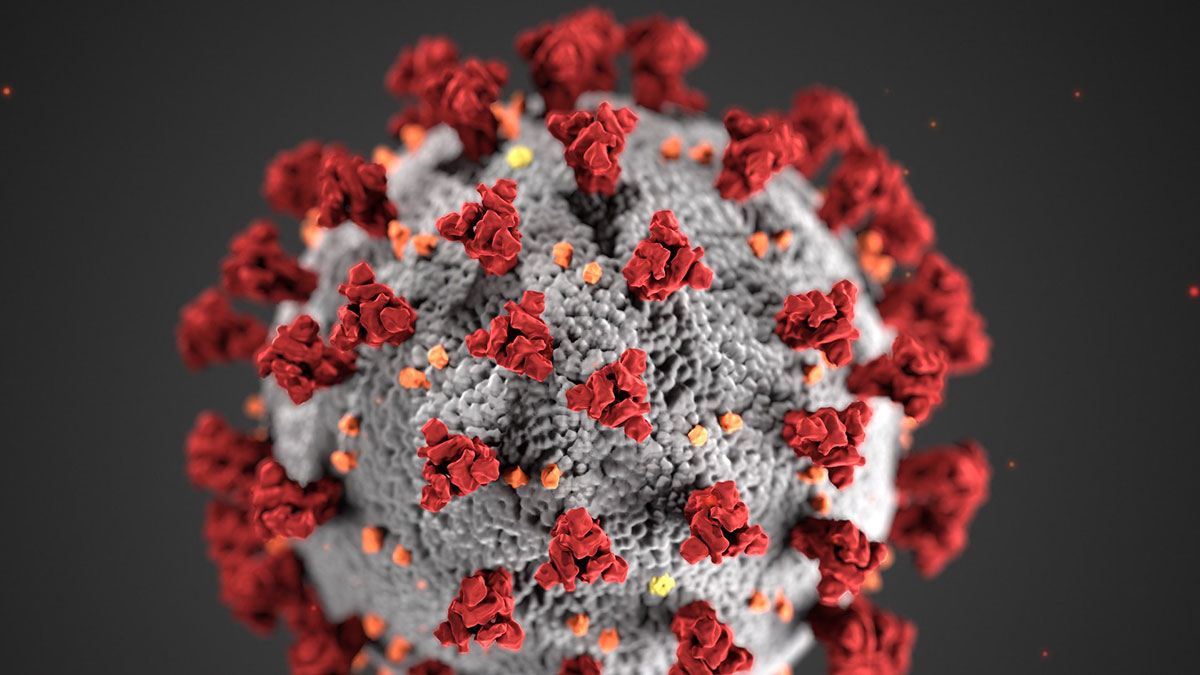 More than 300,000 Canadians have applied to the COVID-19 emergency benefits program. Applications opened today and the benefit will provide $2,000 a month for four months for those eligible. CTV reports.
In the coming days, the federal government will announce how more Canadians will be covered by the emergency benefit, Justin Trudeau said. This would include gig workers, contract workers and students, who don't currently qualify, according to CBC.
Trudeau also put a call out for volunteers to help Health Canada with data collection, case tracking and contact tracing of COVID-19.
The Royal Ottawa Mental Health Centre is opening a temporary urgent-care clinic today to reduce the need for those struggling to go to emergency rooms amid the pandemic, according to the Ottawa Citizen.
Essential medical supplies like respirators, masks and gloves are set to continue arriving in Canada this week, even as some provinces, such as Ontario, warn they are days away from running out, CTV said.
Premier Doug Ford says Ontario has a one-week supply of personal protective equipment (PPE) due to delays in global shipments and "recent restrictions" at the U.S. border, CP24 reports.
"That's why we have taken steps to ramp up Ontario-based manufacturing of critical PPE. Many of these Ontario-based supplies are weeks away from being in the hands of frontline health care workers," Ford's statement read. "In the meantime, we are desperately counting on the fulfillment of shipments that Ontario has placed through the federal government's bulk purchasing program."
Ontario is also offering parents of children a one-time payment of $200 per child, $250 for children with special needs.
Speaking of masks, Canada's Medical Officer of Health, Dr. Theresa Tam says, after review, that Canadians could consider using cloth masks when they venture out in public to prevent infecting others that people come in contact with.
The federal government said ministers are continuing to talk with the U.S. administration to ensure that crucial orders of personal protective equipment are able to cross the border.
A man was fined $880 over the weekend for failing to comply with the provincial Emergency Management and Civil Protection Act, while walking his dog through Britannia Park, as reported by the Ottawa Citizen.
E-learning is beginning in Ontario, CTV reports.
Ontario dairy farmers are starting to dump excess milk as restaurant and commercial demand stops, CBC reports.
The NHL might start back up in August without fans in the stands, according to CBC.
The City of Ottawa has placed 4,000 part-time employees on a temporary leave of absence without pay, the Ottawa Citizen reports.
The city has also shutdown festivals and other events until June 30. This affects events such as Tulip Festival and the Ottawa Jazz Festival. Canada Day festivities will also be affected.
Mayor Jim Watson said the city is losing about $1 million a day during this crisis.
More than 56,000 people gathered on Parliament Hill to celebrate Canada Day last year, but Canadian Heritage is unsure whether the celebration will go on this time around, the Ottawa Citizen reports.
U.K. Prime Minister Boris Johnson's COVID-19 is now in intensive care, as his symptoms have worsened, according to Bloomberg.
Some military personnel have expressed concern about a mask shortage and others have complained about not being allowed to wear masks on the job, but the Canadian Military took inventory and said they're confident they have enough.
The American Academy of Ophthalmology released a report saying pink eye and conjunctivitis may be an overlooked symptom of COVID-19 and a way for it to spread, CTV reports.
Ottawa Public Health says there are now 370+ lab-confirmed cases in Ottawa. Six people have died.
There are 4,347+ cases in Ontario, 132+ deaths and 1,624+ recoveries.
There are 16,544+ cases in Canada, 322+ deaths and 3,534+ recoveries.
Globally, there are 1,331,032+ cases, 73,917+ deaths and 275,851+ recoveries.
April 5
Canada's House of Commons is looking at taking its debates virtual as COVID-19 is expected to prevent a return as planned on April 20, CTV news reports.
The Canadian government says it will not retaliate against U.S. President Donald Trump's decision to block the export of N95 masks. The prime minister says that he expects to speak with Trump soon and that Canadian officials were having "very constructive" discussions with the U.S. administration, the National Post reports.
Dr. Theresa Tam says efforts are underway to see if N95 masks can be decontaminated. Typically these masks have been throw away after one use. Tam urged hospitals to hang on to their used masks.
Queen Elizabeth delivered a hopeful message Sunday afternoon to the U.K. and Commonwealth about the coronavirus pandemic. "If we remain united and resolute, then we will overcome it … We will meet again," she said.
Meanwhile British PM Boris Johnson has been admitted to hospital. He is suffering from COVID-19.
During his daily briefing, Prime Minister Justin Trudeau told military reservists that there are available paid positions with the Canadian Forces if they wish to join.
The prime minister also reminded Canadians that they could start applying for the emergency relief benefit on Monday. The government would like applications to be staggered starting with those born in January, February and March on Monday and so on.
Ontario Premier Doug Ford says that the province will soon have its own supply of masks that he calls N96 according to a report.
Canadians aboard a COVID-19 stricken cruise ship are expected to start coming home today. The Coral Princess arrived in Miami Saturday with 97 Canadian passengers and two Canadian crew members aboard, and Princess Cruises said disembarkation of guests who are fit to fly would begin Sunday, CTV news reports.
Ottawa Public Health says there are now 345 lab-confirmed cases in Ottawa with four deaths.
There are also six outbreaks at various institutions in the city, including at the Ottawa Hospital's Civic campus.
There are 109+ cases in the Outaouais.
In Canada there are 15,407+ confirmed cases, 277+ deaths and 2,847+ recoveries.
Ontario has some 4,038+ confirmed cases with 139+ deaths and 1,219+ recoveries. There are 6,997+ confirmed cases in Quebec with 94+ deaths and 306+ recoveries.
Globally there are 1,260,104+ confirmed cased of COVID-19. There have been 68,413 deaths. There have been 258,888+ recoveries.
April 4
The number of confirmed cases world-wide has passed 1.1 million, according to the Johns Hopkins tracker. As of noon Saturday, the countries with the highest number are the U.S. (278,943), Spain (124,736) and Italy (119,827). Italy is reporting the highest number of deaths at nearly 15,000.
Ontario is reporting 27 new deaths as of April 3 and Ottawa is reporting 20 new cases, for a total of 309.
As noon Saturday, the number of confirmed cases in Canada was 12,938, with Quebec still reporting the highest number.
Prime Minister Justin Trudeau announced new measures this morning to help Canada's most most vulnerable, including funding for shelters and sexual assault centres.
Note: The following graphics show cases reported by the Public Health Agency of Canada. Numbers may lag behind provincial reports.
---
---
---
---
---
April 3
Ontario is forecasting that between 3,000 and 15,000 people in the province will die because of the COVID-19 pandemic with the current measures that are in place. Without the current measures, the forecast is closer to 100,000 in the next 18-24 months.
The province added that current safety measures have prevented 4,400 deaths already, but they expect 1,600 deaths by the end of April if stricter measures aren't taken.
The forecast predicts 80,000 cases of COVID-19 in the province by April 30, with the pandemic potentially lasting 18 months to two years.
In today's briefing, Prime Minister Justin Trudeau announced that $100 million is being put toward getting food for Canadians who are struggling to do so on their own. This will support food banks among other services.
Trudeau also announced that the military will be deployed to Quebec's north to help battle COVID-19. Quebec is the first province to ask for military assistance.
Ottawa Public Health has confirmed 29 new cases today, bringing the city's total to 281. Three have died.
A Shoppers Drug Mart employee in Kanata has tested positive for COVID-19, according to CTV Ottawa. The employee last worked on March 25 and received their results on Thursday night.
Ontario had 462 new confirmed cases and 14 deaths, bringing the total to 3,255 with 67 deaths.
There are 12,374 confirmed cases in Canada with 178 deaths. 2,190 people have recovered.
The United States has 269, 557 cases, including 6,907 deaths.
Dr. Anthony Fauci, the top medical expert on COVID-19 in the U.S., says that every state should issue a stay-at-home order, according to CNN.
3M, the company that produces N95 masks, has been under pressure from U.S. President Donald Trump to stop exporting masks to Canada, according to CBC News. 3M added that if this were to happen, other countries may retaliate and stop sending medical supplies to the United States. The prime minister said that Canada is in talks with the U.S. administration to prevent this from happening.
Justin Trudeau said that there are hundreds of health care workers who cross the border each day to work in U.S. hospitals. He also noted that Canada supplies the U.S. with other critical materials daily.
International medical graduates who have graduated within the last two years or have passed exams to practice in Canada can apply for a supervised 30-day Ontario license to help fight COVID-19, according to CBC News.
April 2
Ottawa has seen another alarming increase of COVID-19 infections, adding 58 new cases on Thursday for a total of 252 confirmed cases in the city. There have been three deaths.
The office of Capital Ward Coun. Shawn Menard has created a webpage to help citizens navigate COVID-19 in the capital. The councillor says it will be updated regularly.
Canada has 11,116 cases with 134 deaths, 1,891 recovered. Some 256,000+ people have been tested, says Dr. Theresa Tam, the chief medical officer of health, about 3.4 per cent have the illness.
Ontario has 2,850 cases, with 85 deaths.
Gatineau police have begun turning around visitors from outside the province as the provincial travel ban is implemented. Ottawa police are not yet fining people for breaking lockdown rules.
Ontario Premier Doug Ford urged the federal government to consider cross-border travel in the Ottawa-Gatineau region so that essential goods and services can flow.
Ontario has pledged $14 million for mental health supports.
Toronto Mayor John Tory has moved to toughen enforcement of social distancing in his city by passing a new bylaw with fines. If ticketed and subsequently convicted, residents can face fines of up to $5,000, Global News reports.
The prime minister said in his morning briefing that about a million masks were received overnight. That's makes 10 million masks received this week. He also said Bauer, the hockey equipment company, is now making face shields for health care workers. Federal Health Minister Patty Hajdu said Wednesday that Canada "likely did not have enough" personal protective gear in the national stockpile. "To your question about whether we had enough — no, we likely did not have enough. I think federal governments for decades have been under-funding things like public health preparedness."
Justin Trudeau said Canadians aboard a cruise ship that is currently near Florida are to be repatriated on a charter flight.
The prime minister said he would be speaking with premiers to get a sense of the national effort against COVID-19. Ontario Premier Doug Ford said his province would brief citizens Friday about the COVID-19 numbers. It will be "stark," he said.
The global number of cases is now 1,002,159 with 51,485 deaths and 208,949 recoveries. The United States now has at least 240,120 cases, and more than 5,794 deaths. 6.6 million Americans applied for unemployment insurance last week. Vice-President Mike Pence says current models project as many as 240,000 people may die from coronavirus in the states. He also says that the U.S. is on Italy's path.
Restaurants Canada reported more than 800,000 restaurant jobs were lost in Canada with one in 10 restaurants already being closed, and one in five expecting to close, according to Global News. These are the worst losses they have seen in 75 years.
There are some reports that suggest the federal deficit could be $140 billion as a result of COVID-19.
Shopify, a popular Ottawa e-commerce platform, has announced it will suspend its financial outlook past March 31 as the Canadian economy struggles.
April 1
Ottawa Public Health reported the city's biggest jump in cases as 50 new cases were confirmed on Wednesday, according to CTV Ottawa. There are 194 confirmed COVID-19 cases in Ottawa with three deaths.
Ottawa Public Health says those diagnosed with COVID-19 in the city range from two to 97, with the average age being 47.
The Ottawa Senators have confirmed four new cases of COVID-19 on the team. The Senators' statement didn't reveal whether those testing positive were players or staff members, but it now brings the organization's total to six cases. CBC Sports has the full story.
Canada has 9,659 cases and 112 deaths. The country's top health official Dr. Theresa Tam says around 250,000 tests have been completed, with 95 per cent of them coming back negative and 3.7 per cent being positive.
The United States now has at least 211,408 cases, along with 4,718 deaths.
Atlantic Canada's fertility clinics have stopped in-person treatment due to COVID-19, according to CBC News.
Prime Minister Justin Trudeau says he intends to recall Parliament soon to reassess the COVID-19 effort. "Canada hasn't seen this type of civic mobilization since the Second World War," he said.
Justin Trudeau said that as of April 6, Canadians can apply for the Canada Emergency Response Benefit. However, Canadians cannot apply if they're already collecting the 75 per cent wage subsidy.
Ontario has now reached 2,392 cases, included 41 deaths. The number of cases is up by 426 from the previous day. So far, 33 deaths in nursing homes in the province have been linked to COVID-19.
Public Safety Minister Bill Blair wants prisons and parole boards to consider an early release for some federal prisoners to help lessen the impact of COVID-19 in correctional facilities, according to CBC News.
An OC Transpo bus driver has tested positive for COVID-19. No details of the driver have been given for privacy reasons, but Transportation General Manager John Manconi said that the driver first developed symptoms on March 20 and was tested the next day. CTV Ottawa reports.
Ottawa bylaw officers have responded to complaints about birthday bashes and joggers as people drop a dime on potential delinquents in this new era of physical distancing, the Ottawa Citizen says.
The Quebec Government has announced that as of 12 p.m. today, police spot checks have been placed around the Outaouais region to limit non-essential travel between regions and provinces, according to CTV Ottawa. This affects bridge traffic between Ottawa and Gatineau.
More than two million Canadians have applied for EI.
Bruce Power has donated 600,000 PPEs to the province of Ontario for health care workers.
CNN Reports that new data estimates that 25 per cent to 50 per cent of COVID-19 carriers are asymptomatic.
Wimbledon, the oldest tennis championship tournament in the world, has been cancelled due to COVID-19. The 134th edition of the tournament will be held from June 28 to July 11, 2021, according to ESPN.
Concerts by Justin Bieber and Gordon Lightfoot scheduled for later this year have been postponed. The Ottawa run of the musical Hamilton has been postponed until Nov. 24.
For the first time since the Second World War, the Wimbledon tennis tournament has been cancelled.
March 31
A third person has died from COVID-19 in Ottawa. The last two people to have died from the virus were a man and a woman in their 80s. Both lived at the Promenade retirement residence on Rossignol Drive in Orléans, Global News reports.
Carleton University has announced its first case of COVID-19. The identity of the employee has not been revealed.
Prison guards at the Ottawa-Carleton Detention Centre refused to work their morning shift over lack of COVID-19 mitigation measures, according to the Toronto Star.
Ottawa Public Health says there are 14 more cases of COVID-19 in the city, bringing the total to 144, 21 are in hospital and six are in an ICU bed. The agency says there are likely hundreds of cases in the city that have not been captured by testing.
Ottawa bylaw officers will now enforce social distancing laws, such as gatherings of more than five people and businesses that remain illegally open, according to CBC.
Ottawa transit officials are scaling back service, CBC says.
Ontario has confirmed 260 more cases of COVID-19, bringing the total to 1,985. The death toll is 36.
The death toll at the Pinecrest retirement home in Bobcaygeon, Ontario is now 13, including one volunteer.
Ontario schools will remain closed until May 4, the government said today. Teachers will be called back May 1.
The Ontario government has announced the closure of all outdoor recreational amenities, public and private, including sports fields, beaches, off-leash dog parks, and outdoor picnic areas. Green spaces in parks and other outdoor sites can remain open for walkthrough access, though users have to maintain a distance of two metres from others.
The Ontario government has urged people to not return to their cottages or summer homes to social distance.
At his morning briefing, Justin Trudeau announced the federal government will spend $2 billion to buy personal protective equipment to support health care workers. The federal government has also contracted companies to produce PPEs.
The federal government has purchased 157 million surgical masks and more than 60 million N95 masks, used by health-care professional to stop the spread of COVID-19. There are also 1,570 ventilators on order, with officials looking to secure 4,000 more.
Canada's chief public health officer says there have now been 236,000 tests in Canada for COVID-19. Dr. Theresa Tam says 3.5 per cent are confirmed positive, and more than 93 per cent confirmed negative.
A Canada Post union has asked the public to disinfect mailboxes to prevent workers from getting sick, the Toronto Star says.
The Toronto Stock Exchange has posted its worst quarter since the 2008 crash
There are 8,484 confirmed cases across Canada, including 95 deaths. This was led by a spike of new cases in Quebec where six more people have died and 732 new cases have been confirmed raising the total number to 4,162. The total number of deaths in Quebec is 31
Premier Francois Legault thanked Ontario Premier Doug Ford for transferring needed equipment to his province. Ford said Ontario had provided leads on new gear to Quebec.
The city of Toronto has cancelled festivals and events until the end of June. This includes the annual Pride parade.
White House officials say they will not station troops at the border, according to CBC. Talks will continue until Friday.
There have been 3,431 deaths in the United States with 184,183 confirmed cases. New York City remains the most severely affected centre from the COVID-19 pandemic.
There are 823,479 confirmed cases globally with 40,617 deaths.
March 30
Ottawa Public Health announced on Monday that a second person has died from COVID-19 in the city. The person lived in a retirement home in Orléans, but details surrounding age and gender have not been released.
Ottawa Public Health also added that eight more cases of COVID-19 have been confirmed, bringing the total to 130, according to CBC. The agency says there are likely hundreds of cases in the city that have not been captured by testing.
CTV Ottawa reports that Ottawa Mayor Jim Watson announced that there will a dedicated team of bylaw officers who have the power to issue fines to those in gatherings of more than five people; restaurants offering dine-in services and non-essential businesses that refuse to close.
The Ottawa Race Weekend has been cancelled due to COVID-19. It was supposed to happen May 23-24. There are no refunds available, according to CBC. Runners have been offered spots in a virtual race "where they'll determine their own route and run or walk their chosen distance through their own neighbourhood."
World Health Organization officials announced that people should only wear masks if they are sick or are caring for someone who is, according to CNN. WHO added that there isn't any evidence suggesting "there is no specific evidence to suggest that the wearing of masks by the mass population has any potential benefit."
In a briefing, Ontario Premier Doug Ford announced that Ontarians should be prepared to see a surge in COVID-19 cases over the next few weeks, resulting in shortage of medical equipment.
After seeing many people out during the weekend, Ford said that he wouldn't hesitate to order a mandatory stay-at-home order if the province's Chief Medical Officer of Health advises it. He said fines and snitch lines are under consideration.
The Ontario government set aside $5 million more to help companies deliver essential goods. The total is now $10 million.
Prime Minister Justin Trudeau announced more details about the emergency financial aid announced last week. He said that large and small businesses and non-profit organizations who see a drop in revenue of at least 30 per cent will qualify for the 75 per cent wage subsidy. Ottawa will now cover up to 75 per cent on the first $58,700 an employee earns regardless of the size of the company.
The subsidy payment will be retroactive to March 15. Trudeau said the estimated fiscal cost of the program will be announced on Tuesday.
The Defence Minister Harjit Sajjan said up to 24,000 Canadian soldiers could be mobilized if needed to help with the COVID-19 emergency or any other emergency the occurs.
There are 7,319 confirmed or presumptive cases across Canada, including 82 deaths.
Newfoundland and Labrador recorded its first COVID-19 death. While there isn't a lot of information on the man yet, sources told CBC News that he was a retired man and that his health deteriorated quickly after being hospitalized.
Nine seniors died of COVID-19-linked complications at an Ontario nursing home 150 kilometres north of Toronto last week. At least 34 out of 66 staff members at the facility reported feeling some of the COVID-19 symptoms last week.
The number of cases in Ontario has increased to 1,706 cases and 33 deaths.
There are growing concerns about testing and the lag in providing results in Ontario.
Ottawa Public Health (OPH) says that there were 122 confirmed cases of COVID-19 in the city, CBC reports.
The death of a woman in her 90s in Pembroke has linked to COVID-19.
The region has more than 200 confirmed cases. Public health estimates that there are hundreds more cases that have not shown up in testing.
CBC reports there are 434 patients in Ontario hospitals who either have COVID-19 or are suspected of having the virus. The data obtained through the Ministry of Health also revealed that one in four intensive care unit patients in Ontario hospitals have or are suspected of having COVID-19.
Cases in the United States are spiking with 160,881 confirmed cases and 2,975 deaths. New York City remains the most severely affected centre from the COVID-19 pandemic.
There are 775,306 confirmed cases globally with 36,946 deaths. So far 160,130 have recovered.
The Tokyo Olympics will now take place from July 23 to Aug. 8, 2021
March 29
Ottawa Public Health is reporting 106 cases of COVID-19 in the city. There is a special focus on an Orleans retirement home where there has been a positive case. Old age homes have been the centre of severe outbreaks in Canada.
The prime minister announced, during his regular morning briefing, the federal government will give $200 million to shelters to protect the homeless and those fleeing domestic violence; $9 million to help seniors get the essentials such as check-ins and food and drug deliveries; and $7.5 million for the Kids Help Phone line.
The money to help seniors will be directed to the United Way through the federal New Horizons program.
One prominent person who has recovered is Sophie Gregoire Trudeau who has taken to Instagram to urge people to self-isolate. The prime minister says he will continue in self-isolation because of his wife's illness and follow the advice of Health Canada.
The prime minister also said that China has sent masks, gloves and gowns to Canada in a return of the favour when Canada sent critical supplies to that country earlier this year.
Ontario announces substantial fines for companies and individuals found to be over-charging on essential products. Individuals face a year in jail and a $100,000 fine. Companies face a fine of $10 million. Individual company directors could face a fine of up to $500,000 or up to a year in jail.
The government has created a form by which citizens can report gouging.
The province has also banned gatherings of five or more people.
Ontario now has 1,355 confirmed cases with 21 deaths. Ontario is also ramping up testing so numbers of confirmed cases are expected to rise sharply in the next few weeks.
Canada has 5,607 confirmed cases of COVID-19 with 61 deaths. So far 479 have recovered. Public health officials stress that there are likely thousands more unconfirmed cases because of a lack of testing.
Learning from the examples of other jurisdictions, some Canadian cities and provinces are moving to create temporary hospitals in hotels and motels, CBC reports.
In the United States, Dr. Anthony Fauci, the leading American infectious disease expert, told CNN there could be "millions of cases" of COVID-19 and between 100,000 and 200,000 deaths. Currently there are 124,697 confirmed cases of COVID-19 with 2,227 deaths.
Globally there are 678,857 confirmed cases with 31,776 deaths. There have been 141,916 recoveries.
March 28
Prime Minister Justin Trudeau announced new restrictions on domestic travel, saying that people showing symptoms will no longer be able to travel by air or rail. The new measures are set to take effect on Monday at noon. More details here.
The number of confirmed cases in Canada is just over 4,700, with Quebec reporting the highest provincial number at just over 2,000.
The number of cases world-wide has passed 621,000, with nearly 30,000 deaths, according to the Johns Hopkins COVID-19 tracker. According to that tracker, the U.S. is the country with the largest number of cases, at 105,573, as of noon March 28.
Carleton University announced March 27 that it will postpone spring convocation.
March 27
Globally, cases surpass a half-million. There are 587,958 cases with 26,909 deaths; 132,440 recovered.
There are 4,662 cases in Canada with 53 deaths; 257 have recovered. Ontario has 993 confirmed cases with 18 deaths. Ottawa Public Health says there are 75 cases in the city, 17 are in hospital and seven. One person is a resident of a retirement home in Orleans.
Quebec has announced another 10 deaths making a total of 18. Confirmed cases rises beyond 2,000 in the province Premier Francois Legault points to fact that March break began earlier than in other provinces and a lot of Quebecers were travelling.
The LCBO will install plexiglass barriers at check-out counters to better protect staff during the COVID-19 outbreak.
Ontario Doug Ford slams a Toronto store for charging $30 a unit for Lysol. The premier said the province will soon fines businesses for over-charging on critical supplies.
Ontario residents received an emergency alert on their cellphones, radios and TVs today warning returning travellers to self-isolate. A mandatory 14-day self-isolation is required for Canadians who have just returned home from abroad
The Bank of Canada dropped its trend-setting interest rate by 50 basis points to 0.25 per cent, the second unscheduled emergency rate cut to help boost the economy.
Prime Minister Justin Trudeau has announced a major increase to the wage subsidy for small- and medium-sized businesses. The federal government will now cover up to 75 per cent of staff wages to avoid layoffs during COVID-19 crisis. Under a new emergency business account, banks will provide $40,000 interest free loans and import/export duties will be suspended for six months. If the loans are paid back by 2022, 25 per cent of the loan will be forgiven.
Service Canada offices are shut down for in-person services over COVID-19 concerns and the service delivery will continue online. This will include making employment benefit applications and other applications.
The University of Ottawa has cancelled spring convocation. Carleton University's Senate is meeting today to discuss postponement of convocation.
The Conservative Party of Canada suspends its leadership race.
Talks are continuing with the Trump administration about the stationing of U.S. troops near the border.
The Canadian Armed Forces plans to withdraw the 200 troops it has in Ukraine. It will leave a skeleton force starting next month.
The United States now leads the world in confirmed COVID-19 cases, more than China, Italy.
British Prime Minister Boris Johnson has tested positive for COVID-19 and is self- isolating. He will continue to lead the government's response to COVID-19.
March 26
Globally, cases are set to reach a half-million worldwide. There are 493,394 cases with 22,197 deaths; 119,736 recovered.
In Canada, COVID-19 cases surpasses 3,409, including 35 deaths.
Ontario reported 170 new cases, bringing the provincial total to 858, which is the biggest one-day increase in new cases. The number of deaths reported is 13 in the province.
The province is promising to ramp up testing. By April 17, labs across Ontario will be performing 18,900 tests a day, the Toronto Star reports.
In Ottawa, there are five new confirmed cases of COVID-19, bringing the city's total to 32. There are 66 confirmed cases in eastern Ontario and 13 still in quarantine at CFB Trenton. There are 13 cases in western Quebec.
Ottawa's medical officer of health, Dr. Vera Etches, says more COVID-19 deaths in Ottawa are likely. So far there has been one death. To combat this, two more stand-alone clinics are being planned to open in the city. These clinics will be able to test for COVID-19 and take the pressure off hospitals in the city.
Canada has imposed the Quarantine Act, which mandates all travellers returning to Canada to self-isolate for 14 days. People who do not comply can face a fine of up to $750,000. If you transmit the virus and infect someone the fine can rise to $1 million and/or three years in federal prison.
In the United States, the Senate has approved a $2 trillion emergency relief package for citizens and businesses to cope with the economic collapse caused by the virus. The House of Representatives will vote on the package Friday. In the meantime, about 3.2 million Americans have filed for unemployment insurance, the most ever in one week.
Ottawa city manager Steve Kanellakos says that the city is struggling with a steep decline in revenues because of low ridership on OC Transpo, the closure of recreation facilities and the delay in property tax payments.
Sports fields, courts and parks are closing in Ottawa but parks will remain open — for now.
Ottawa Hospital is now providing two facemasks to health care workers per shift to ration and conserve the safety equipment. Health care workers are feeling unprotected and worried because of this new development.
Hospitals in Ottawa are accepting equipment donations now.
A doctor at the Ottawa Hospital told CTV news that, "I can't believe that we are undoing years of infection control practices and putting staff and their families at risk."
Meanwhile, memos obtained by CBC News suggest that major Toronto hospitals are rationing surgical masks and in some cases, administrators are urging nurses to use just one mask for an entire shift.
A virtual meeting with the leaders of G20 countries has taken place to talk about the global efforts to flatten the curve of COVID-19 and the following economic recovery. The leaders pledged to work together.
Global News has reported that the U.S. is considering moving soldiers to the northern border to control the flow of asylum seekers. The prime minister said there are discussions on-going. Justin Trudeau said Canada preferred to maintain the status of the world's longest un-militarized border. Last week Canada and the U.S. agreed to return asylum seekers to each nation. Most of the flow is from the U.S. to Canada.
This news comes as Canada has appointed a new ambassador to Washington. Kristen Hillman had been serving as acting ambassador.
The federal government plans to open a portal for applications to give $2,000 per month up to four months for people without any income because of the pandemic under the Canada Emergency Response Benefit. The prime minister also warned people about a text fraud that is now circulating.
Bank of Canada says that retailers shouldn't stop taking cash because of the pandemic. The risks posed by handling money are no higher than with touching door knobs or handrails, says the bank.
Life is slowly returning to normal in Hubei, China, and on April 8 in Wuhan. However, approaches are being put in place to prevent a second wave of COVID-19 in the country. Researchers estimate that by lifting restrictions, a second wave of could hit by late August, but if the easing of restrictions is delayed, a second wave could be put off until October.
March 25
Ontario reports 100 more cases and another death bringing the totals to 688 cases and 12 deaths.
Canada's total reaches 3,304 confirmed and presumptive cases. So far 33 people have died.
Deputy Prime Minister Chrystia Freeland announces that the federal Health minister, Patty Hajdu, will invoke the Quarantine Act to impose a mandatory 14-day self-isolation period on all people coming into Canada starting at midnight.
Ottawa Mayor Jim Watson opened a council meeting today by declaring a state of emergency, which will allow the city to "deploy our emergency operations in a quicker and more nimble fashion." This would include buying equipment for frontline workers and first responders.
City council defers property taxes and water bills.
Ottawa Public Health says the city has had its first death from COVID-19; a man in his 90s who was living at home and had no recent travel history. The agency says it is investigating 43 confirmed and indeterminate cases of COVID-19.
The $107 billion federal COVID-19 emergency bill (Bill C-13) that makes aid available for families and businesses impacted by the pandemic, defers tax payments and prvides liquidity for businesses is now law. It will take a few weeks before the money starts to flow.
Included in the legislation is the Canada Emergency Response Benefit which will support workers losing income because of the COVID-19 pandemic with $2,000 a month for up to four months.
Ontario unveiled an economic statement on Wednesday. Finance minister Rod Phillips said that the province will spend $17 billion to protect businesses, households and public services. The statement assume zero growth in the province in 2020 and two per cent growth in 2021. The provincial deficit will hit $20.5 billion.
Prime Minister Justin Trudeau sent a strong warning for those who do not follow social distancing guidelines "This is not a suggestion. You need to go home and stay there," he said. "If people do not follow these guidelines, we will put much more stringent measures in place." He is on his 14th day in self-isolation with no symptoms. He said his wife Sophie Gregoire Trudeau is feeling better. Trudeau said he would follow the advice of public health officials about whether he can leave his home.
Supports are coming to journalists and media outlets. This comes as Atlantic Canada's largest newspaper chain is temporarily laying off 40 per cent of its staff and shutting down its weekly publications. SaltWire Network operates 35 weeklies and dailies in Nova Scotia, Newfoundland and Labrador, P.E.I. and New Brunswick, including the Halifax Chronicle Herald and the St. John's Telegram.
Brampton-West Liberal MP Kamal Khera tests positive for COVID-19.
The Canadian Football League is discussing the fate of the 2020 season amid the COVID-19 pandemic. The league has already postponed their annual draft.
Globally there are 441,093 cases with 19,764 deaths; 112,036 recovered.
The death toll in Spain, more than 3,400, now exceeds that of China.
In Zimbabwe, doctors and nurses are striking over a shortage of protective gears against COVID-19.
In the United States, the White House and the Senate have reached a deal to release $2 trillion to send direct payments to individuals, states and businesses affected by COVID-19. The House of Representatives will vote soon.
Prince Charles has tested positive for COVID-19. He is said to have mild symptoms and is at Balmoral in Scotland. The Duchess of Cornwall is self-isolating but is not infected by the virus. Queen Elizabeth is in good health at Windsor Castle.
March 24
Federal legislation intended to inject $82 billion in stimulus has been delayed. A vote is expected today but the federal parties are still negotiating a package that includes $27 billion directly for citizens through emergency funds and $55 billion in deferred taxes.
Ontario reports 85 new COVID-19 cases, the largest increase in a day so far. The total number of cases surpasses 588. Seven people have died.
Concern is rising about testing delays in Ontario.
The City of Ottawa is reporting three new cases for a total of 27 for the community.
There are eight cases in the Outaouais.
Canada has 2,176 cases with 25 deaths.
Globally there are 400,412 cases with 17,451 deaths; 103,748 recovered.
The mayors of Ottawa and Gatineau are asking residents to withdraw from crossing the interprovincial border.
The Ontario government has reduced hydro rates to offset the costs of working from home. For the next 45 days, residents, small businesses and farms will pay off-peak prices for hydro.
Ontario Premier Doug Ford said only essential businesses will be open after midnight. These include such outlets as the LCBO, cannabis stores and hardware stores along with construction sites, grocery stores and drug stores. Here's the full list.
With the help of TVOntario, the province is launching an e-learning program for students as schools will not be reopening on April 6 as had been hoped.
There are 1,013 confirmed cases of COVID-19 in Quebec, almost half in Montreal. That's up sharply from the 628 cases that were confirmed Monday afternoon. Sixty-seven COVID-19 patients in Quebec were in hospital as of Tuesday afternoon, 31 of them in intensive care. There have been four deaths in the province.
The 2020 Summer Olympic Games in Tokyo, Japan, have been postponed to 2021.
New York State, which borders Ontario, has reported more than 25,000 confirmed cases of COVID-19, most in New York City and surrounding area. The state has the most cases, by far, in the United States.
India is now on lockdown for 21 days by the order of the government. The country has 1.3 billion people.
Climate change activist Greta Thunberg is self-isolating in Sweden and has been for the past 10 days, after coming down with symptoms of COVID-19. Thunberg and her father had just returned home from travelling around Central Europe when they began showing symptoms.
March 23
Prime Minister Trudeau spoke Monday morning from Rideau Cottage to address the growing cases of COVID-19 in Canada and the government's response to it. Here is what he said:
"You think you're invincible. You're not. Enough is enough. Go home and stay home." That was the message from the prime minister to Canadians who choose to ignore social isolating or distancing. They are putting themselves and others at risk, he said.
Justin Trudeau also introduced an online tracking system for the COVID-19 cases in Canada called Blue Dot.
He said the federal government is investing further in vaccine development to accelerate clinical trials, but this will still take many months, he said. He also announced government is working with labs across the country.
Parliament will reconvene Tuesday to pass an emergency legislative package to aid Canadians. It contains $82 billion put towards helping Canadians and businesses cope with the pandemic. This includes income supports, wage subsidies and tax deferrals. Of that $27 billion is for direct support to citizens.
Another $5 billion was announced to support farmers, producers and those transporting food for Canadians.
This evening Trudeau will have a virtual meeting with his cabinet to discuss the economy to ensure it rebounds once the crisis ends, working with airlines to help stranded Canadians abroad get home and looking at what other provinces are doing and seeing if federal help is needed.
Other COVID-19 news in Canada:
Ontario Premier Doug Ford ordered all non-essential businesses to close Tuesday. Only grocery stores, pharmacies, takeout and delivery restaurants, essential manufacturing industries and supply chain suppliers — as well as the province's liquor stores — will be remain open. A full list of businesses allowed to stay open will be released Tuesday, he said.
Thirteen hospital workers have tested positive for COVID-19 in Toronto.
Canada pulls out of 2020 Olympic Games and Paralympics. A statement released by the national Olympic committees said "This is not solely about athlete health – it's about public health."
Walmart Canada announces they are hiring 10,000 new employees to keep up with growing demand.
Toronto reported the city's first COVID-19 death this past weekend.
A Brampton Tim Horton's employee has tested positive for COVID-19. The Brampton mayor is asking those who were there to self-isolate.
Yukon announced their first two cases of COVID-19 Sunday.
In Ottawa, the medical officer of health says that community spread is now happening. Dr. Vera Etches says that there are five cases unrelated to travel or close contact. There are now 24 cases in Ottawa.
With many businesses closed, Ottawa police are offering owners advice on how to take precautions against theft and vandalism.
Canadian Press reports there are 2,049 confirmed and presumptive cases in Canada, 24 deaths, and 15 recoveries. There are 503 cases on Ontario with six deaths.
Globally the Johns Hopkins Coronavirus Map says there are 354,677 cases. There have been 15,436 deaths; 100,462 have recovered.
March 22
The prime minister addressed the nation again Sunday morning. He announced:
Parliament would reconvene on Tuesday to pass legislation that will provide economic support to Canadians.
Justin Trudeau also said that more flights would be coming to repatriate Canadians from abroad. WestJet has made 30 flights available. These will happen in coming days. Other airlines are offering to help as well including Sunwing and Air Transat. Air Canada will make two flights to repatriate Canadians from Morocco in coming days.
The prime minister said the government is not planning to invoke the Emergencies Act. However Health Minister Patty Hajdu warned later that the federal government is prepared to use any measure it deems appropriate to ensure social distancing.
Meanwhile Nova Scotia Premier Stephen McNeil declared a provincial state of emergency. McNeil said having observed people ignoring the need for social distancing prompted him to order the following: As of 6 a.m. Monday, anyone who enters the province will have to self-isolate for 14 days. Police are being given the power to enforce social distancing with $1,000 fines for individuals and $7,500 fines for businesses. Provincial parks are closed. People using them are trespassing, the premier said, and their cars will be towed.
Ontario now has 412 confirmed cases of COVID-19 with five deaths. There are 1,385 confirmed cases in Canada.
Ottawa's Medical Officer of Health estimates, based on modeling, that there are 4,000 cases of COVID-19 in Ottawa. Dr. Vera Etches said Sunday afternoon there are 27 confirmed and presumptive cases in the city.
The federal government has assembled a page on canada.ca dedicated to information about the COVID-19 crisis. This includes a self-diagnosis tool.
The U.S. Federal Emergency Management Agency (FEMA) has declared New York State has a disaster area.
There are 1,435 confirmed cases in Canada. So far 21 people have died. Globally there are 334,451 cases with 14,597 deaths. Some 97,574 people have recovered from the infection.
March 21
Ottawa Public Health said it is investigating 20 confirmed cases of COVID-19 in the city.
There are two confirmed cases in the Outaouais.
The Ottawa Citizen reports Saturday that a man in his 30s has a confirmed case of COVID-19. This would be Ottawa's 20th case. Meanwhile, a second member of the Ottawa Senators has tested positive.
The City of Ottawa is opening an isolation centre for people who need it in the Byward Market for those who are in the shelter system.
Ontario has 377 confirmed cases, CP24 reports. Three have died. The latest is a man in his 70s who was in close contact to another man in his 70s who was the first to die in the province. There are 7,239 cases under active investigation.
There are 1,332 confirmed and presumptive cases in Canada.
British Columbia has the highest number with 426 confirmed including 10 deaths. Six cases have been resolved).
Alberta: 226 confirmed (including 1 death)
Quebec: 181 confirmed (including 5 deaths, 1 resolved)
Prime Minister Justin Trudeau said that despite the government's efforts to help Canadians return home from abroad, it may not be possible to get them all back.
A woman who had tested positive for COVID-19 was arrested Friday in Quebec City for defying a quarantine order, the CBC reports.
The first flight of repatriated Canadians is landing in Montreal Saturday night. It flew from Morocco.
In the U.S., more states are imposing measures aimed at keeping people home. According to the New York Times, by the end of the weekend "at least 1 in 5 Americans will be under orders to stay home, and more states were expected to follow suit."
In Europe, Italy and Spain recorded their highest number of deaths in a single day, according to the Guardian. In Italy Friday, 627 new deaths were reported and in Spain there were 1,002 reported.
As of 1:45 p.m. on March 21, the Johns Hopkins Coronavirus Resource Center was reporting nearly 300,000 confirmed cases world-wide, with nearly 13,000 deaths.
March 20
COVID-19 related deaths in Italy have passed the numbers in China:
COVID-19 has claimed 3,405 people in Italy, while China has had 3,245 deaths.
Europe has more that 5,000 fatalities.
California, the fifth largest economy in the world, is on lockdown as is New York State and several other U.S. states.
Three more confirmed COVID-19 cases in Ottawa and 60 new cases in Ontario:
Ottawa now has 19 confirmed cases and Ontario has 318. There are 1,087 in Canada.
The Chateau Laurier hotel will close because of the pandemic at noon Saturday.
The City of Ottawa has established a task force to help vulnerable residents.
Air Canada union officials say the airline is laying off more than 5,000 employees as a result of route cuts caused by the COVID-19 pandemic.
A new study suggests that in a "conservative" scenario the province will run out of ventilators and ICU beds in 37 days.
Prime Minister Justin Trudeau met with the media and spoke to the nation for the fifth straight day Friday. He announced:
The border between the United States and Canada will closed at midnight to non-essential travel.
As the result of an agreement reached overnight, Canada and the United States will now return asylum seekers to the United States who cross anywhere at the border. This has happened a day after the prime minister said asylum seekers would be isolated in Canada.
Canada will ramp up production of medical supplies, such as hand sanitizer, masks and other high demand supplies. Three companies, in Ottawa, Montreal and in Thornhill, Ontario will be part of the effort. Auto parts manufacturers are also looking into pitching in. Distilleries are making hand sanitizer.
The Prime Minister said more than 500,000 Canadians applied for employment insurance benefits this week. About 27,000 applied the same week a year ago.
He also said a repatriation flight to bring home Canadians in Morocco will happen this weekend. More flights are being planned.
As of Friday afternoon, there are 944 confirmed cases of COVID-19 nationwide with 12 deaths, a 13th Canadian has died in Japan.
March 19
A new report states, of the 508 COVID-19 patients known to have been hospitalized in the United States, 38 per cent were between the ages of 20 and 54. That underlines the point that no one is immune to the disease., CDC says.
In Italy and Spain, one-third of the ICU cases involve people between the ages of 20 and 60, according to the U.S. Centers for disease control and prevention.
People in France must now fill out a form authorizing them to leave their house during the lockdown. If they leave without doing so they risk a fine.
Spain's health ministry says their death toll from COVID-19 has risen from 209 deaths to 727 overnight.
In Italy, the fatalities from COVID-19 has surged in the past day. It jumped from 475 deaths to 2978.
The Johns Hopkins University Coronavirus Resources Centre says there are 229,390 cases worldwide.
Prime Minister Justin Trudeau says the Canadian border could be closed for all non-essential travel by the weekend:
The Prime Minister says Canadians can expect social distancing measures to be in place from "weeks to months".
The government needs to pass legislation first before parts of the $82 billion aid package can come into force. The prime minister says the opposition parties are on board with his plan. Parliament is expected to be recalled next week to passes the bills.
Public Safety Minister Bill Blair says asylum seekers crossing into Canada will be screened and isolated.
There are 19 confirmed cases of COVID-19 in Ottawa, according to Ottawa Public Health. The latest are a man in his 40s and a woman in her 60s. Both were infected overseas:
Ottawa's Chief Medical Officer of Health, Dr. Vera Etches, warns there could be anywhere from a couple of hundred to 1,000 undetected cases in the city right now.
One of the men in Ottawa who has been hospitalized with COVID-19 is in his 20s.
There are 251 confirmed COVID-19 cases in Ontario.
There are an additional 3971 cases under investigation.
There has been a second death related to COVID-19 in Ontario. A Halton area man, in his 50s, had underlying health problems.
The province has added 1,300 extra lines to the Telehealth Ontario line a day after the system crashed because of demand.
Toronto's public transit operator, the Toronto Transit Commission, reported that one of its workers has tested positive for COVID-19.
Nationally, there are 800 cases of COVID-19.
There have been 10 COVID-19 related deaths — seven in British Columbia, two in Ontario and one in Quebec.
More than 55,000 people have been tested for COVID-19 nationwide.
Local food banks are asking for help from the public as they try to help those who are most vulnerable.
Canadian Tire is limiting hours because of the pandemic and closing SportChek and Marks stores across the country. For more.
The Ontario Legislature convened Thursday to pass emergency legislation including:
Allowing workers who can't go to work because of COVID-19 emergency leave
Allowing grocery stores to receive shipments at any hour of the day. These were limited by noise bylaws.
Premier Doug Ford's government suspended evictions of tenants by landlords until further notice.
March 18
A new case of COVID-19 in Ottawa has been identified:
The Ottawa man is in his 20s and is one of the 23 people in the city with COVID-19.
He recently travelled from the United States and is self-isolating, Ottawa Public Health said.
There are now 212 cases of COVID-19 in Ontario, 655 in Canada. There have been nine deaths.
Ottawa Mayor Jim Watson announced that he wants the city to extend the grace period for tax payments to April 15.
He would also like to implement a "property tax hardship deferral program" so small businesses and homeowners can apply to defer their taxes until Oct. 31.
The proposal will be brought before council on March 25.
At uOttawa, courses went online and students were told to leave residence and head home. Carleton recommends that those students who can leave residence and go home should.
Elsewhere in Ontario
Porter Airlines is shutting down all flights after Friday, March 20. They will not resume again until after June 1, at the earliest.
Ontario's education minister, Stephen Lecce, announced that standardized testing has been cancelled for the rest of the school year.
Classes have been cancelled at all public schools across the province until April 3.
Ottawa Senators confirm one of their players is the first in the NHL to test positive for COVID-19.
The grocery store, McKeen Metro Glebe, is offering free local delivery until April 4, to help with social distancing.
Public transit in Ottawa continues to operate free of charge and bus riders are asked to enter through the back.
Prime Minister Justin Trudeau announced an $82 billion COVID-19 response package:
The package includes $27 billion in direct support for Canadians who have been hit financially and an additional $55 billion to help businesses and citizens through tax deferral until August.
In total, the package is equivalent to more three per cent of Canada's GDP.
The package will also boost the child benefit payments, adding $2 billion in extra support.
A new Emergency Care Benefit will provide qualifying Canadians up to $900 bi-weekly, for up to 15 weeks to provide income support to workers who have to stay home and don't have access to paid sick leave. In total, it could deliver up to $10 billion.
There will be a six-month, interest-free postponement on student loan payments.
The homeless care program will be doubled.
Justin Trudeau announced the tax filing deadline will be pushed to June 1.
Justin Trudeau says there will be EI funding available for people who normally do not qualify.
Liberal Government House Leader Pablo Rodriguez said on Wednesday that the federal government was looking at various options for when an emergency session on COVID-19 is called to pass emergency legislation. The government says they would only call back enough MPs to meet quorum, which is between 20 to 30, and would not include MPs who have to travel by plane.
The prime minister also announced that the American and Canadian border will close to non-essential travel. "Travellers will no longer be permitted to cross the border for recreation and tourism," he said.
Health Canada said this morning that there were 569 confirmed cases of COVID-19 in the country.
British Columbia has called a provincial state of emergency. This will allow the province to enforce such things as social distancing and to guarantee essential goods and services.
March 17
British Columbia declares public health emergency as COVID-19 cases continue to rise:
British Columbia's Provincial Health Officer, Dr. Bonnie Henry, says B.C. has 186 cases of COVID-19.
Seven individuals have died from COVID-19 complications.
On Wednesday, Carleton University and the University of Ottawa will formally move their classes online.
Also tomorrow, Finance Minister Bill Morneau is expected to announce a stimulus package to help workers affected by the COVID-19 outbreak. Reports suggest the amount is $25 billion.
Alberta has also declared a provincial state of emergency:
Alberta Premier Jason Kenny says all gatherings with more than 50 people are to be cancelled.
Albertans are also prohibited from entering public recreation centres, casinos, bingo halls, bars, nightclubs, fitness centres, arenas, museums and indoor children's play centres.
Alberta has 97 cases of COVID-19.
This is only the third time in Alberta's history that is has declared a state of emergency. The first was during the southern Alberta floods in 2013 and the second was because of the 2016 Fort McMurray fires.
Ontario health officials have confirmed Ontario's first COVID-19 related death:
A spokesman for Health Minister Christine Elliott said a 77-year-old man in the Muskoka region is the first to die of COVID-19 in the province. He was in close contact with another case of COVID-19.
The man was not a confirmed case when he died. He was under investigation for the virus, but it was confirmed after death that he had the illness.
In response to the rising cases of COVID-19 in Ontario, Premier Doug Ford announced a state of emergency. His declaration means:
All restaurants and bars shall close except for take out and delivery service.
The province is prohibiting gatherings of more than 50 people and closing recreation centres, theatres, libraries, places of worship, schools and daycares until March 31.
The closures do not apply to shopping malls, public transit, grocery stores or pharmacies.
Ford stated that the state of emergency does not mean a "provincial shutdown".
Ford also announced an emergency relief fund. First some $300 million dollars will be used to add 75 critical-care beds and 500 post-acute care beds in Ontario hospitals.
The province will also add 25 more COVID-19 assessment centres.
As of Monday night, there were 189 cases of COVID-19 in the province, however, five are considered to be resolved.
Beginning March 19, all LCBO stores will operate from 11 a.m. to 6 p.m. daily.
One of 13 COVID-19 patients in Ottawa is now in hospital. The person is in their 60s. The city's Medical Officer of Health, Dr. Vera Etches, estimates there are hundreds of COVID-19 cases in the city.
The National Arts Centre has postponed the Governor General's Performing Arts Awards gala from April 25 to sometime in 2021.
There are 189 COVID-19 cases in Ontario.
Hydro Ottawa is extending ban on winter disconnections, suspended account collections and is offering customers flexible payment plans.
The prime minister also spoke Tuesday:
Justin Trudeau asked Canadians to wash their hands often, sneeze into their elbows and not to gather in groups of 50 or more.
Global Affairs Canada has set up an emergency loan program of up to $5,000 for Canadians abroad who need help getting home or to survive in place if they have the illness. Flight crews and Americans are not included in the program.
Canadians stuck abroad can call 1-613-996-8885.
Finance Minister Bill Morneau is expected to announce a massive $25 billion economic stimulus package on Wednesday.
Quebec has given residents until June 1 to file their taxes.
There are 556 COVID-19 cases in Canada. Eight people have died.
Health Canada, in its latest update, says 51% of cases are female; 31% of cases are 60 years old and over; 13% of cases have been hospitalized and 74% of cases are travellers and 6% are close contacts of travellers
March 16
As the spread of the novel coronavirus accelerates in Canada, including in Ottawa, Prime Minister Justin Trudeau announced the closure of the border for most non-Canadian residents here's the latest as of 1700 ET.
Non-Canadian residents and citizens are not allowed to enter the country.
American citizens, flight crews and diplomats are exempt for now, Trudeau said.
Canadians abroad who have symptoms will not be allowed to enter the country. Border officers will screen passengers with symptoms of COVID-19 before they board planes. They will be asked if they have a fever, cough or difficulty breathing. If they do they will be isolated and referred to local public health officials.
Trudeau promised funding for Canadians travelling back home, for Canadians who can not enter the country due to illness and for Canadians who are home and are concerned about paying their bills because of work closures. Only Toronto's Pearson, Montreal's Pierre Elliot Trudeau, Vancouver International and Calgary International airports will accept international flights.
Trudeau promised to take "further measures in the coming days" including a fiscal stimulus packaged that will attempt to prop up the suddenly struggling economy.
By the numbers:
Ottawa Public Health says there now are 13 cases of COVID-19 in the city. Dr. Vera Etches says that there could now be hundreds of unconfirmed cases in the region.
In a frank Facebook post, Dr. Lucie Filteau, who is a frontline doctor at The Ottawa Hospital explained why people need to self-isolate: "There are 3,170 ICU beds in Canada. That's it for all critical care. ICUs in Canada already run at 100% capacity so there's no room for a surge in demand. At least 10 per cent of people who get COVID-19 require hospitalization. At least five per cent of people who get COVID-19 will require mechanical ventilation. … We don't have anywhere near the capacity to deal with these demands. Not only will we not have ICU beds and ventilators for COVID patients (not by a long shot). We won't have health care resources for anyone else (heart attacks, strokes, trauma, any need for surgery). Slowing down the viral spread is what's needed to save as many people as possible so that doctors don't have to tell patients we don't have a ventilator for you. …"
Ontario's virus tracker says there are 177 positive cases in the province and 1,537 cases under investigation. A total of 10,178 people have been tested in Ontario.
Nationwide, there are 449 cases. Five people have died, four British Columbia and one in Ontario.
Ontario is adding 130 more nurses to monitor their Telehealth line.
The province intends to introduce legislation that would "immediately provide job-protected leave to employees in isolation or quarantine," including those needing to be away from work to care for children during school and daycare closures.
Dr. David Williams, Ontario's chief medical officer of health asks all gatherings of more than 50 people to be cancelled or altered.
He asks that all schools, libraries, bars, recreational programs, all daycares, all churches and other faith settings to close.
---
More Stories