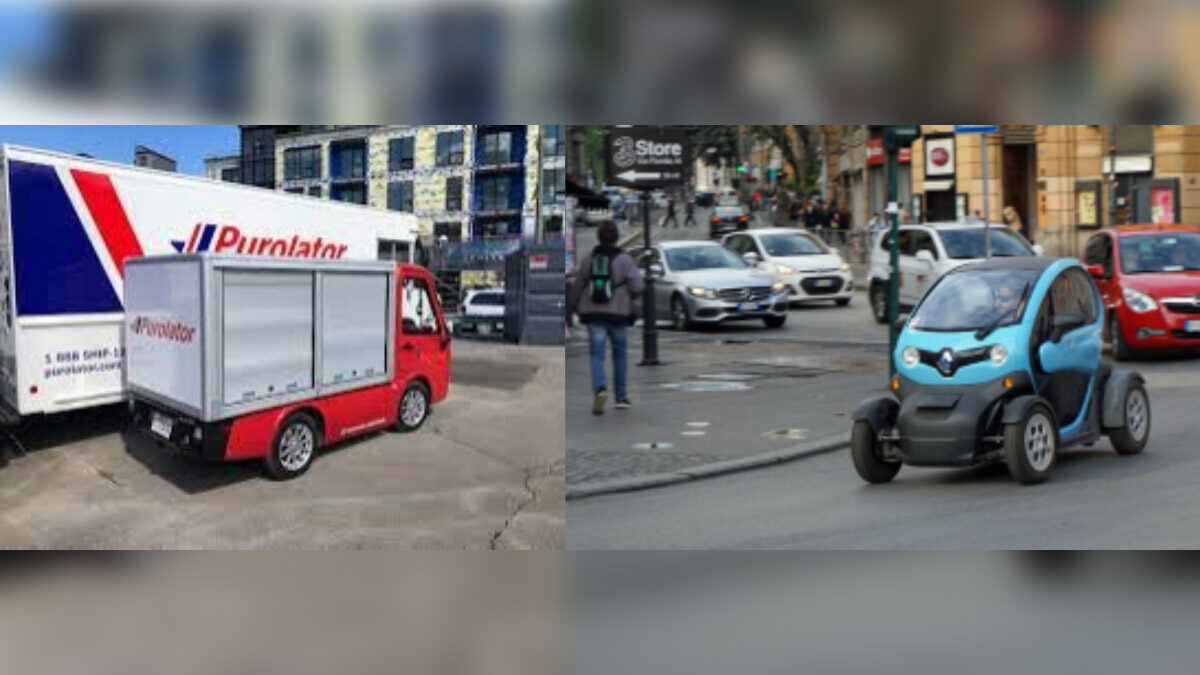 Low-speed vehicles may soon be rolling in Ottawa after the city's transportation committee approved a pilot project and bylaw.
The committee agreed at its virtual meeting on Oct. 6 to allow low-speed vehicles on streets with a speed limit up to 50 km/h. According to the province of Ontario, which has a pilot program underway to test the efficacy of these vehicles, a low-speed vehicle is "an electric, four-wheeled vehicle that is smaller and lighter than a regular car. Low-speed vehicles have a maximum speed of 40 kilometres per hour."
These vehicles offer a new way to drive in neighbourhoods for commercial and passenger purposes while reducing greenhouse gas emissions, says a report for committee members.
Low-speed vehicles are more than golf carts, which do not qualify for the pilot project, the report says.
"Innovations in battery and electric motor technologies are opening up new opportunities for the development of electric vehicles that can operate for longer periods of time, transport more goods and run more efficiently," the report says.
Companies are already interested in testing low-speed vehicles in Ottawa.
Invest Ottawa, an economic development agency, opened a vehicle testing ground in the Greenbelt in October 2020. The agency expects to test low-speed vehicles at their Area X.O facility and on local city streets by the spring, the report says.
"I think that the importance of this bylaw is to help enable our region to be a leader in mobility acceleration," Michael Tremblay, president of Invest Ottawa, said at the meeting.
Low-speed vehicle regulations
Vehicles can only drive on roads with a speed limit of up to 50 km/h.
Vehicles cannot have a maximum speed faster than 40 km/h.
Vehicles can travel through intersections where the cross street's speed limit does not exceed 80 km/h.
Vehicles must have four wheels and include a slow-moving sign at its rear.
These vehicles are not self-driving and must have a driver with a full G class driver's license or higher.
Children under eight years old are not allowed to ride low-speed vehicles because they have fewer safety features than regular vehicles.
"I feel that this is extremely important for the economic development of the region," Tremblay said.
Purolator is testing low-speed vehicles in Montreal and Toronto for its door-to-door deliveries and expressed interest in expanding the program to Ottawa as well, the report says.
"More than ever, we're committed to helping dense metropolitan cities operate more smoothly through new delivery methods that help reduce greenhouse gas emissions," John Ferguson, Purolator president and CEO, said in a press release for the testing launch in October 2020.
"The compact size of low-speed vehicles make delivering on busy streets with limited parking more manageable, as they take up less than half the space of a traditional delivery truck," says the release.
Ottawa would be joining the existing Ontario pilot program, which was launched in 2017, the city report says, when council gives a final stamp of approval.
City staff say they may notify the public with announcements and signage when low-speed vehicles are on the road in a community.