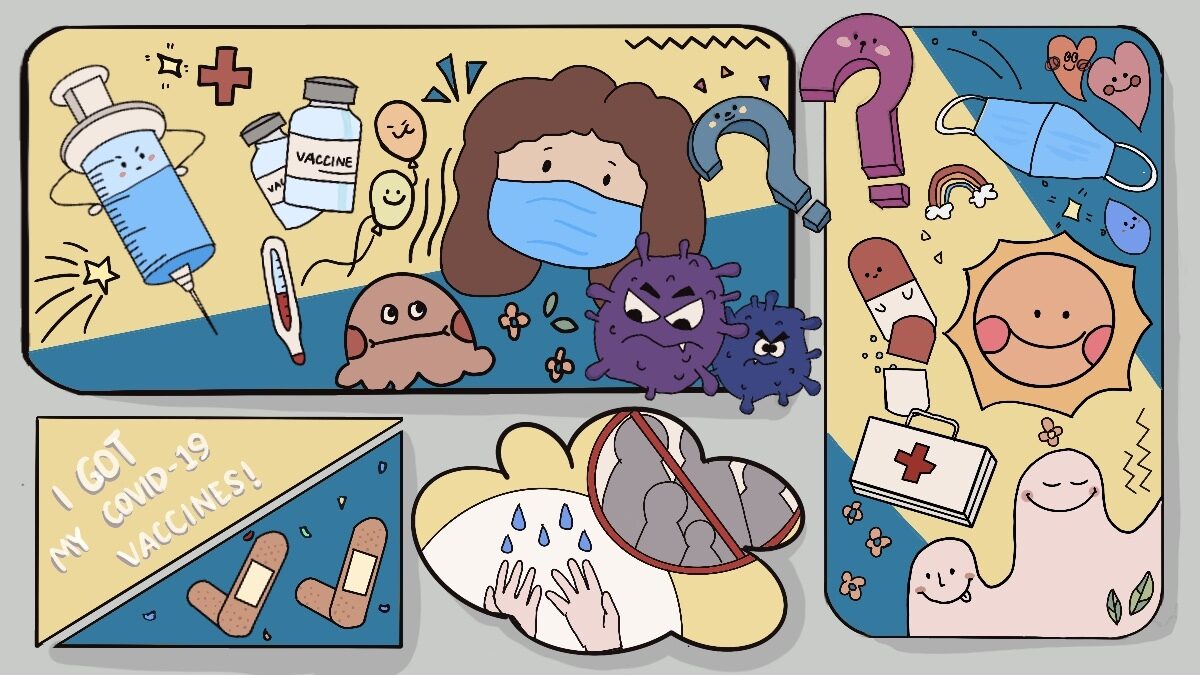 Organizations across Ontario are working to combat vaccine hesitancy in youth aged 12 to 17, who have been eligible for vaccines since the end of May.
In Ontario, children between the ages of 12 and 17 can book vaccine appointments to receive the Pfizer-BioNTech vaccine, the only shot authorized by Health Canada for that age group. Moderna has applied for a similar authorization for its jab.
Ottawa Public Health (OPH) is one of the community and health organizations leading virtual and in-person campaigns to combat misinformation and vaccine hesitancy.
Maxime Lê, public health project officer with OPH, said the campaigns aim to instill "vaccine confidence" in youth and be a valid source of information. 
"People share things and they don't always read the headlines in the articles they post or verify the facts and verify the authenticity or the legitimacy of the source that they share. People are vulnerable to falling for misinformation," he said.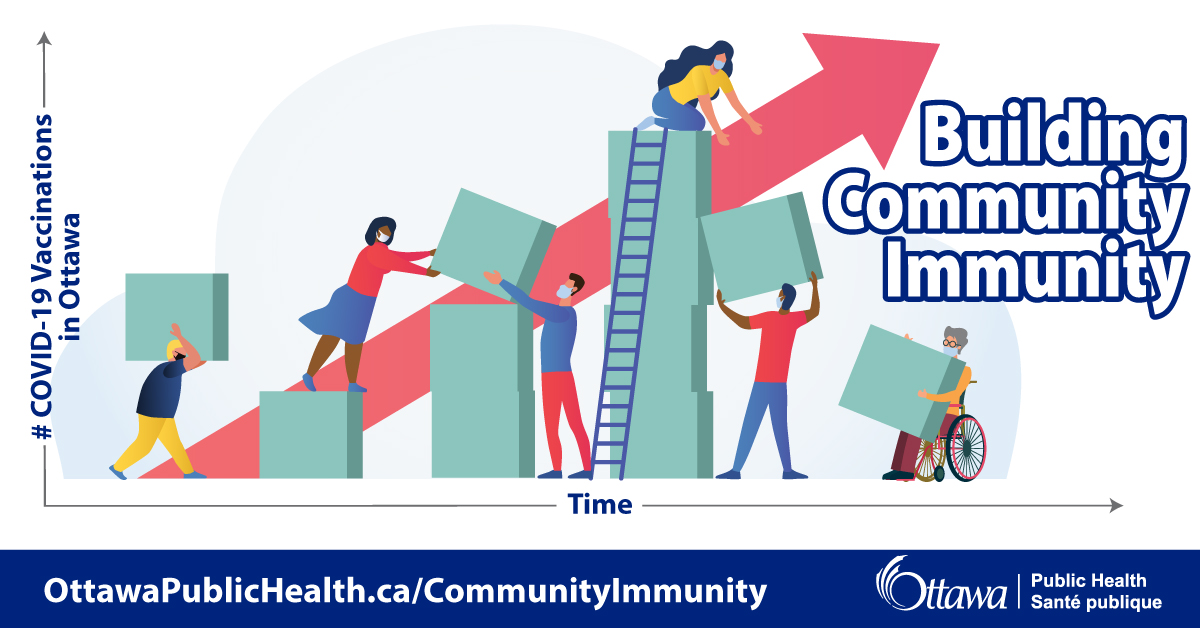 With misinformation spreading quickly online, Lê said targeting youth in the spaces they frequent is especially important. Alongside their official social media channels, OPH has launched The Link Ottawa, social media accounts on Facebook and Instagram specifically for youth audiences.
Lê said OPH works with community partners such as CHEO and school boards to combat disinformation both virtually and in person. Currently, Lê is visiting Ottawa high schools to give presentations to students about vaccines and provide students with the chance to ask questions to nurses.
"We want to encourage people to talk about vaccines in an informed and safe way, and by doing that we can hopefully increase vaccine confidence in Ottawa and decrease vaccine hesitancy," Lê said.
Vaccine hesitancy and safety concerns
Omar Jadayel, a Grade 11 student at Ridgemont High School in Ottawa, said he feels slightly hesitant about getting the vaccine because of some of the rare side effects.
"I'm afraid of long-term effects. There's always new information coming out about vaccines such as they're making people sick and side effects being found," he said.
Ontario Public Health has reported four cases of an inflammatory heart condition, myocarditis, in people under the age of 18 who received the Pfizer vaccine. In a report published on June 11, Public Health said Ontario will continue to monitor the situation, and that no clear association has been established between the condition and the vaccines. 
When he has questions or concerns about vaccines, Jadayel said he usually turns to Google or the news to find out more. He said he hasn't seen any information campaigns online or at his school.
Jadayel said he has seen a lot of misinformation about the vaccine online and on social media. 
"I guess people just see conspiracy theories and they believe them as true. I think that people are simply afraid of vaccines," he said.
Among his classmates, Jadayel said there is a lot of excitement about getting vaccinated and going back to normal life.
While Jadayel said he does have some concerns about getting vaccinated right away, he does want to get the vaccine.
"I don't want to endanger my family if I were to possibly get [COVID-19]. I feel like if I got the vaccine it would be better for my parents," Jadayel said.
Concerns about the safety and efficacy of the vaccine are common in youth and adults. According to a study examining the tweets of Canadians, safety remains one of the most common reasons behind vaccine hesitancy. 
Spreading age-appropriate information
Cha Cha Yang is the founding director of Students for Herd Immunity, an organization launched in March 2021 to spread accurate and age-appropriate information about vaccines among youth through comics and fact sheets.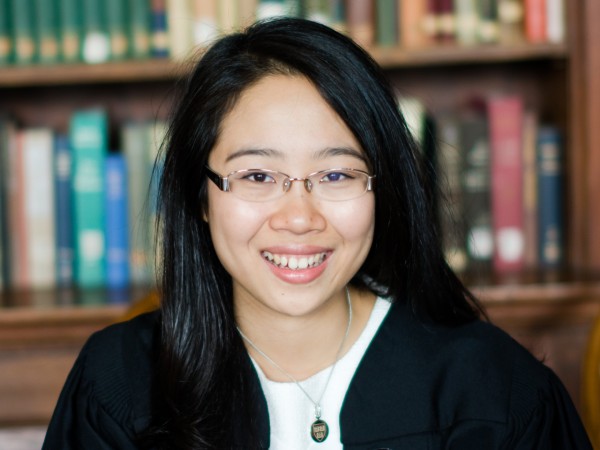 Yang said she started Students for Herd Immunity as a way to encourage peer-to-peer education and instill life-long trust in vaccines and science.
"I wanted to engage youth and set them up on a path for success so that they're able to have the information necessary as they grow older to be able to make the best informed and science-backed decisions for themselves and their families," she said.
Students for Herd Immunity equips students with the knowledge and tools to share information about the vaccine in their schools and community through an ambassadorship program. As of right now, there are more than 70 student ambassadors in 40 different schools across North America.
Yang said hearing about vaccines from top medical experts is integral in encouraging vaccine confidence, but peer-to-peer education also plays an important role.
"I think what's more important is for people to hear this kind of information not from top pharmaceutical executives, but from people they can trust, people in their communities they can relate to," she said.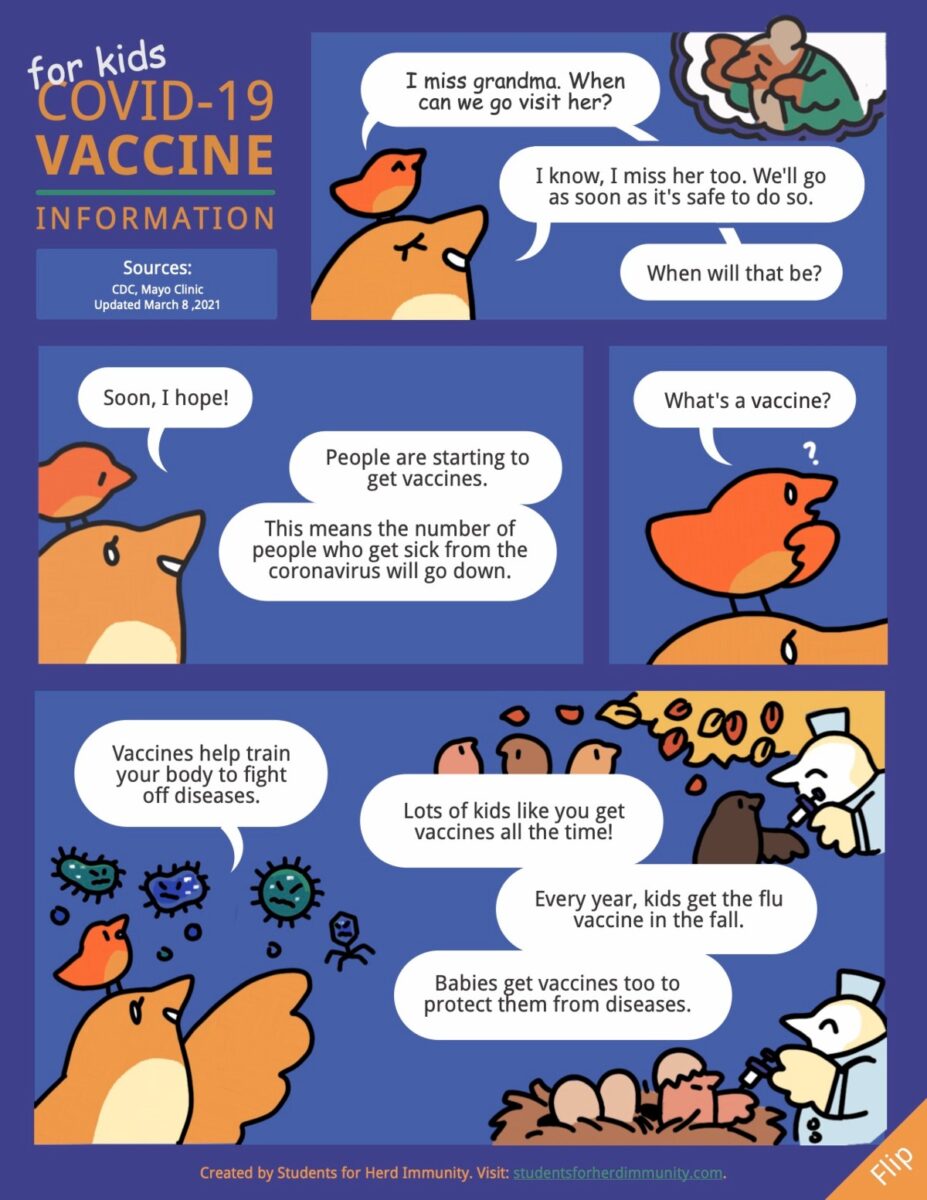 Education, especially at a young age, is the key to preventing the spread of incorrect information or vaccine hesitancy, she added.
"It's just the fear of the unknown and misinformation, unfortunately, that exacerbates those concerns and further erodes this trust in science," Yang said.
So far, Students for Herd Immunity has created five information sheets that have been translated into 10 different languages and partnered with community organizations to share their resources among 900,000 people.
Yang said as the organization continues to grow, she hopes to see more student ambassadors joining and educating their communities across Canada.
"Being able to get students involved is one of the most effective ways we can distribute information about vaccines," she said.
---
More Stories