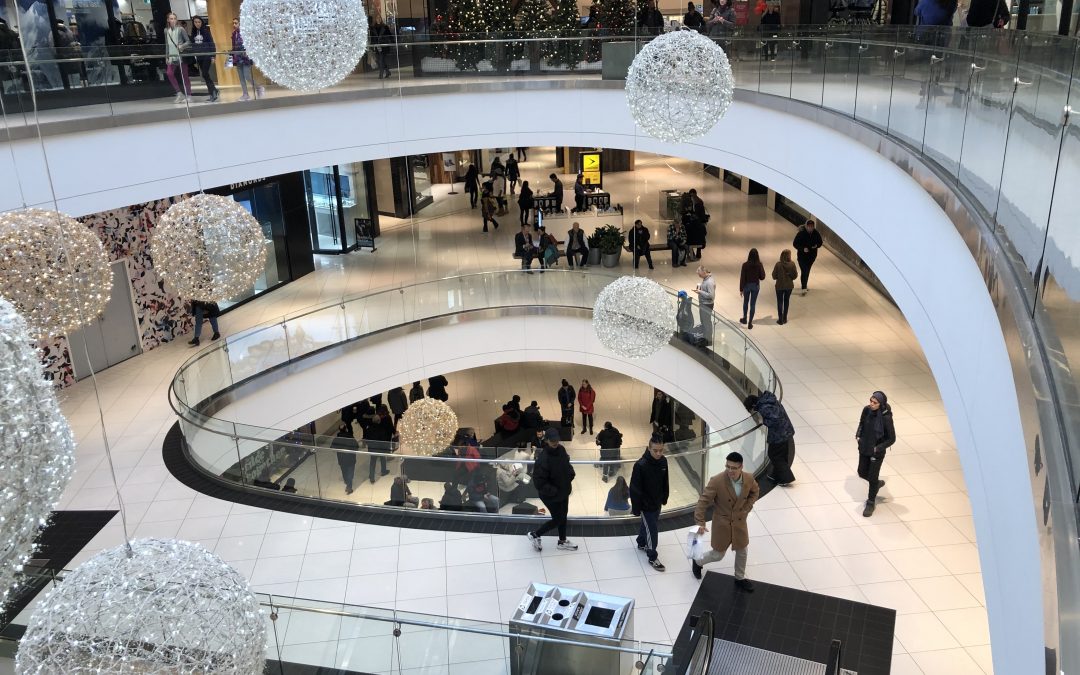 Meghan Boudreau is on a mission to combat one of the planet's biggest polluters: the fashion and textile industry.
A digital content creator, Boudreau uses her Instagram account to advocate for change and urging along Ottawa millennials looking to be more sustainable and ethical consumers.
"Living in such a heavily influenced social media culture, there is always pressure to consume what's on trend. I feel that the toxicity of fast fashion is under-represented," said Boudreau, 24.
Fast fashion describes the rapid production of inexpensive, mass-market clothing. In December, Boudreau is planning to launch her own online campaign #30daysvintage, as a challenge to millennials all over the world to shop vintage and second-hand.
Following weeks of climate change protests in Ottawa, local millennials are seeking environmentally sustainable alternatives to the mass market clothing and textile industry.
Fast fashion on a global scale
According to the United Nations Environmental Programme, the global fashion industry produces 20 per cent of global waste water and 10 per cent of global carbon emissions – more than all international flights and maritime shipping.
The report also stated a sub-set of the industry, textile dying, is the second largest polluter of the earth's water.
In response to this crisis, the programme announced in November that they will launch the UN Alliance on Sustainable Fashion to encourage industry-wide change.
Data from the United States illustrates the vast divide between how much clothing is produced each year and how much ends up in landfills in North America. In Canada specifically, the average person throws over 36 kilograms of textiles into landfills annually.
The City of Ottawa did not provide a figure for how much clothing goes to local landfills. They have compiled a list of local charity shops accepting clothing donations.
Boudreau said that her generation can make small changes to their fashion habits to reduce their carbon emissions.
"Yes, millennials campaign for climate change, but we aren't offering a solution, and the solution can start with simple life changes," she said. "It's not easy to make a commitment to never shop fast fashion again. But you can start small, and work your way up to what's manageable."
'Reduce, reuse and recycle' meets shopping
Established nearly three decades ago, the Old Ottawa South consignment shop The Clothes Secret is committed to providing women affordable, sustainable clothes.
The store combines the look of a curated boutique with the thrill of raiding your older sister's closet.
"One of our main things is 'reduce, reuse, and recycle," explained Chelsea Pepin, the daughter of the owner. "We recycle everything we can possibly recycle [through consignment]. If it doesn't work for our store, it is mended and donated. We try to reduce the amount of stuff that is going into landfills."
Pepin said that she has noticed a trend amongst customers searching for more high-end brands even when shopping second-hand. The stigma of wearing second-hand clothing is shifting, according to a survey by Kijiji, as consumers are increasingly aware of the conditions in which inexpensive clothing is manufactured.
Stores such as The Clothes Secret are keeping consumers from having to choose between fashion and their environmental values. Alexandra Barreto, an Ottawa-based lifestyle blogger and Instagram content creator, understands that this is not always easy because of the pressure on social media to keep up with trends.
"I think a pressure as a blogger is always having something different and new to wear and not repeating outfits or having a certain outfit for certain events," said Barreto. "I quickly realized how unsustainable that is both environmentally and for my personal budget so I started doing a lot more thrifting and second hand shopping."
Barreto said that this transformation starts small.
"Sometimes I still do buy something trendy but I know I'm on a learning curve so I'll get better as a continue to shift my mindset. I think the easiest place to start is to shop your closet and repurpose old things or alter them," said Barreto.
Taking charge for change
Boudreau said she recognizes the need for major policies to combat climate change. But she thinks that her generation needs to be part of the solution.
"I feel that we are the source of the problem, as fast fashion targets our generation. It's our job to say no, and to make demands of these businesses to change," said Boudreau.
She has a no-nonsense attitude toward misconceptions about thrifting, like second-hand and ethical shopping is style and size exclusive.
"There is an unlimited amount of fast fashion that can be purchased second hand, through apps like Depop that allow private owners to sell clothing. Yes, there are curated vintage shops that target a specific style demographic, but we have the vintage shopping world at our fingertips."
Boudreau has begun posting videos about her #30dayvintage campaign in the lead up to the official launch of the challenge. For those looking to make a change, Boudreau has some advice.
"It just takes a quick Google search to find exactly what you're looking for," she said. "If you truly feel that you can't shop second hand, it's critical that we do everything possible to extend the life cycle of our clothing. If you have to buy new, take care of these items so that they don't end up in landfills."
This article was first published on cusjc.ca/yow/
---
More Stories