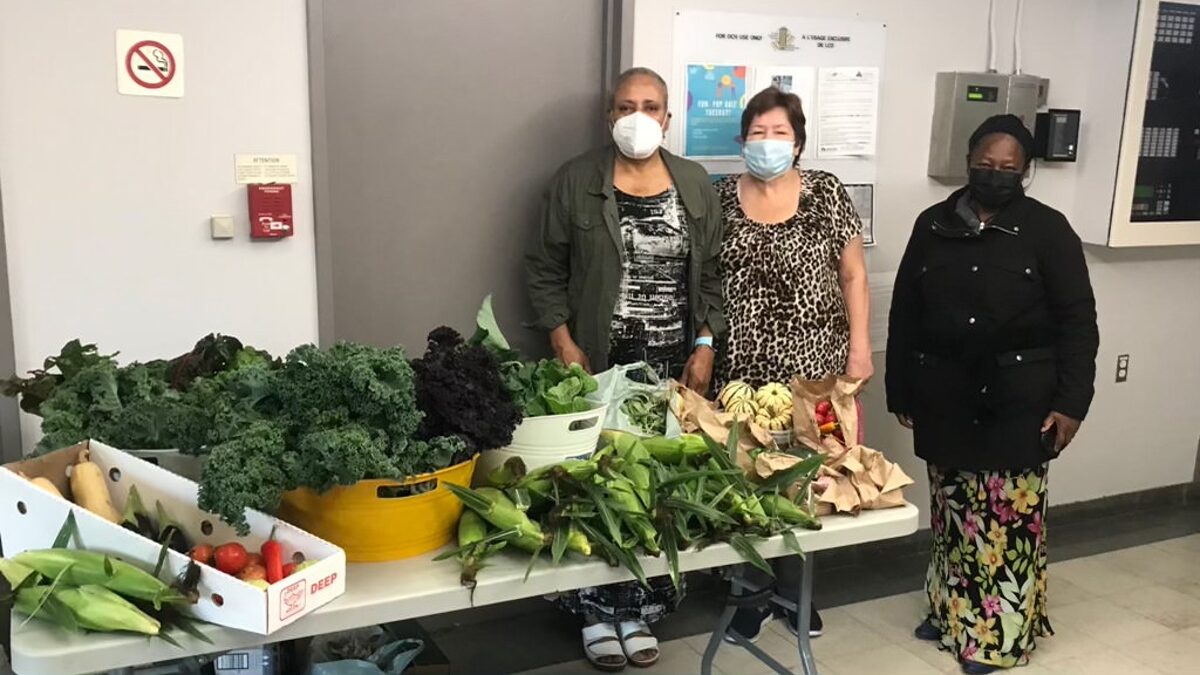 At Clementine Towers in Billings Bridge-Alta Vista, a stone's throw from Bank Street and around the corner from the Billings Bridge Shopping Centre, food security is a problem. The nearest community food program is the Heron Emergency Food Centre, a two-kilometre walk or an 11-minute bus ride.
For residents of Ottawa Community Housing apartments, who may have mobility issues or lack easy access to transportation, this is a significant distance. Risk of contracting COVID-19 only complicates their access to food.
That's why building resident Cathy Hamilton started the Clementine Towers food pantry in September 2021. Hamilton, a volunteer tenant leader in her 60s, participated in the Ottawa-based Creating the Change We Want program and launched the food pantry to help address food insecurity in her building.
"I thought it would be a good idea if I could get some food and bring it right here for [other residents]," Hamilton said. "It's work for me — a lot of work — but I want to do it because I see it's making a difference in the lives of some of the seniors."
In Ottawa Community Housing's tenant guide, the Ottawa Food Bank is listed as a partner resource for tenants to access in their community.
The need for this service is evident. According to Feed Ontario, 14.9 per cent of food bank users in 2020 lived in social housing, such as Clementine Towers. Further, the average tenant household income for Ottawa Community Housing residents was $17,000 a year in 2019, more than 35 per cent below the low income cut-off.
Hamilton said the pantry relies primarily on donations from friends, family and the community. She runs the pantry with her daughter-in-law Rachel Gill, who lives in Kars, Ont. and owns a small farm. Gill runs How Does Your Garden Grow, a Facebook page that teaches people in the Ottawa area how to grow and harvest their own food.
Gill said food banks in Ottawa often don't have access to fresh produce or refrigerators to store it in. In her small farming community, Gill has connections with many local farmers, allowing her to harvest food that would otherwise go to waste and use it at the Clementine Towers food pantry.
"Having access to fresh eggs and fruits and vegetables is really important," Gill said. "My focus was to try to bring food with higher nutrient content to those who make use of the food bank."
Gill said her work with the food pantry has been rewarding. She recounted the joy of watching neighbours talking and coming up with creative ways to use food, like sharing a recipe for butternut squash.
"It seems small but it was really lovely to see the smiles and neighbours talking and just the gratitude for something that they didn't have to get on a bus and go somewhere to get," Gill said.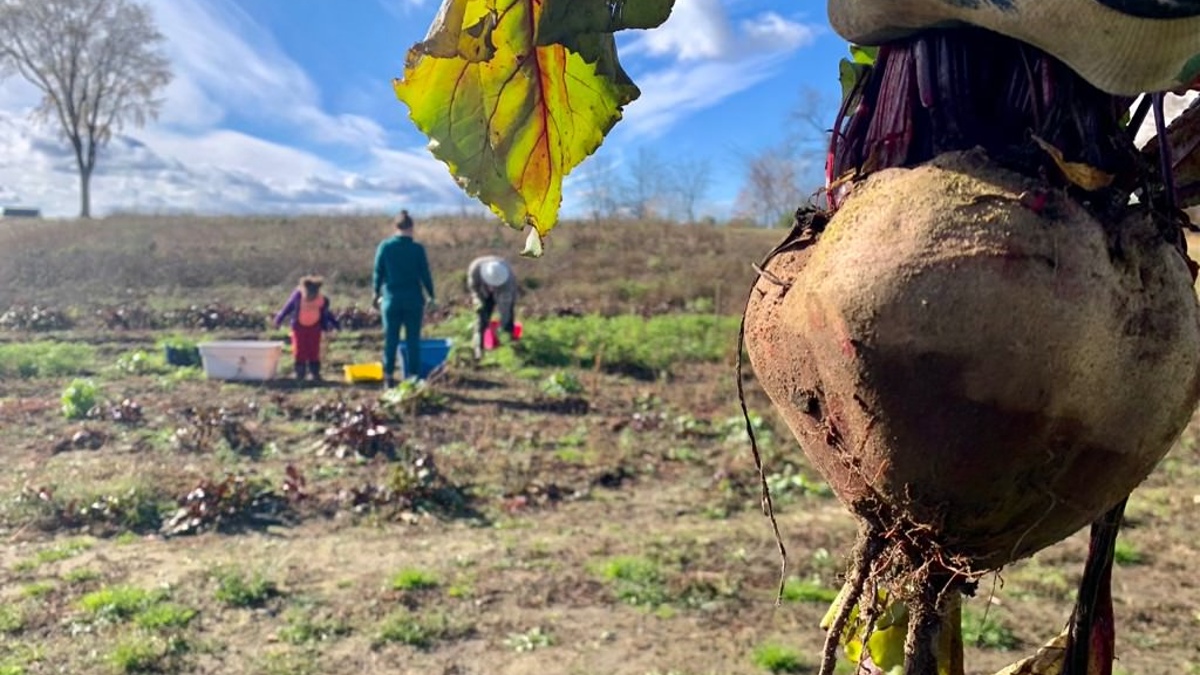 According to Euphrasie Emedi, a community developer with South-East Ottawa Community Health Centre, Hamilton and Gill, along with other donors and volunteers, have helped deliver more than 1,000 bags of food to seniors in the building since last September.
"With the help of Rachel Gill and local farmers, Ms. Hamilton was able to get supplies such as fresh produce and eggs, which were handed to the Clementine Towers residents," Emedi wrote in an email.
"Thanks to these donations, the Clementine's food pantry program is still continuing to serve the seniors of Clementine Towers."
But despite their best efforts, the pantry sometimes doesn't have enough food for residents.
Hamilton said she hides when the pantry runs out of food because it "hurts" to turn people away.
"We have people from all walks of life … but they're in need," Hamilton said. "It hurts when I have to say I don't have anything else. They're looking for the basics. They're looking for bread and eggs and milk … I know they truly need it."
According to PROOF, a food insecurity research group based out of the University of Toronto, there were 4.4 million food insecure individuals in Canada in 2018. At the same time, Food Banks Canada reported only 1.1 million visits to food banks in March 2018.
Tim Li, research program co-ordinator at PROOF, said this discrepancy is caused by a number of factors, including dignity, time constraints, mobility and limitations to the amount and type of food given out.
"Using a food bank was definitely seen as … kind of a last resort," Li said.
Li said people will often look for financial help from friends and family and skip paying bills before using a food bank.
Research from PROOF suggests that just providing food is not the answer to food insecurity. Instead, public policy should be centred around income transfer programs like the old age pension system or the Canada Child Benefit.
"Food insecurity is a problem of inadequate income and an inability for people to meet their basic needs because they don't have enough money," Li said.
Of 31 Ontario health units, Ottawa has the fourth-lowest rate of food insecurity in 2020 among households with children aged four to 17. Still, Gill is looking for ways to expand the Clementine Towers food pantry to other Ottawa Community Housing facilities.
Gill met with Ottawa Community Housing on Jan. 27 about her hopes to branch out. She wants to teach others how to connect with farmers and harvest produce.
Ottawa Community Housing also has community gardens that aren't currently in use, Gill said. She wants to help get those spaces up and running so residents can grow food for themselves and become less reliant on external sources.
"If you're growing your own food or you're getting it from the farmer down the street, you don't have to worry if the truck stops bringing food in," Gill said.
---
More Stories