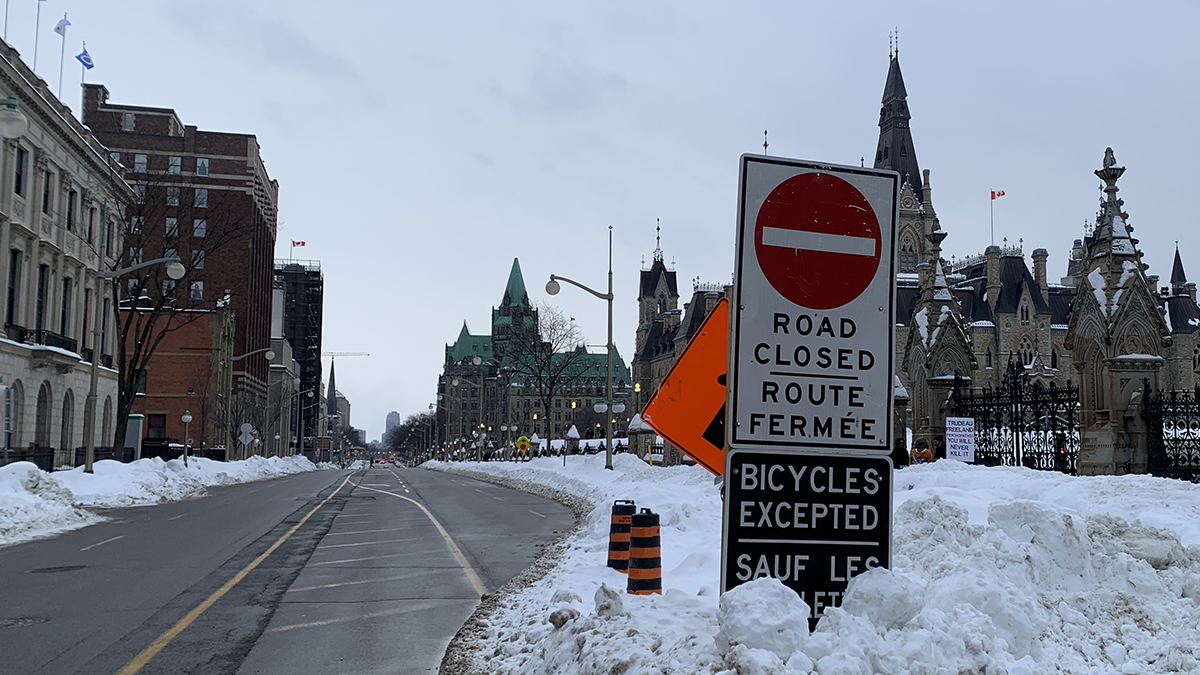 Ottawa City CXouncil voted Feb. 8 to reopen Wellington Street to vehicles by March 1. But a few councillors, as well as some federal politicians and advocacy groups, are pushing to transform the road in front of the Parliament Buildings into a car-free, community-centred space.
The city's transportation committee had met earlier to discuss whether Wellington Street should reopen for vehicles or solely for pedestrians. The discussion about the street's future came almost one year after its initial closure as the so-called Freedom Convoy — the occupation of downtown Ottawa by hundreds of trucks and demonstrators protesting COVID-19 health restrictions — blockaded much of Centretown.
Wellington Street was quickly closed to vehicle traffic after the illegal occupation by protestors began on Jan. 28, 2022.
Despite many members of the public saying that the year-long closure of the street offered a great opportunity to reimagine the area, the transportation committee — a decision later confirmed by full city council — unanimously voted to reopen Wellington following the installation of new traffic infrastructure and a temporary protected bike lane.
Independent Sen. Andrew Cardozo spoke at the meeting and questioned the decision. "This is a once-in-a-generation opportunity," he said. "I would suggest to you that this is the single most important street in our country."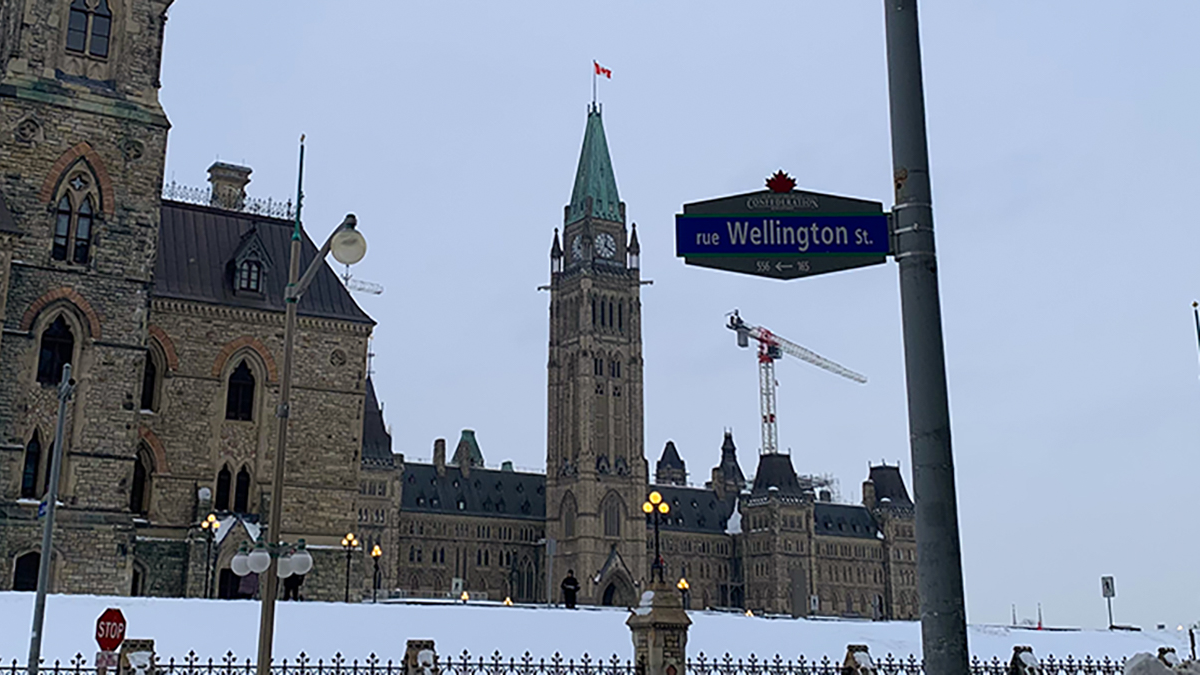 Wellington Street passes the doorsteps of some of country's most important institutions, including Parliament, the Bank of Canada and the Supreme Court. However, to a lot of local residents, it is a showcase street that should be an accessible, safe space for members of the Ottawa community and visitors to the capital.
Downtown resident Terry Meehan is a wheelchair user, Uber Eats driver, and service dog owner who said Ottawa prioritizes vehicle access over pedestrians.
"Making a space where I know I can walk, wheel, ride, whatever … I'd love that," she said.
Meehan said she has been enjoying the closure of Wellington Street. She feels more comfortable walking her dog around Parliament. The lack of vehicles on the road also gives her more room to move around in her wheelchair. This makes her job and day-to-day life much easier, she said.
At the committee meeting, one Ottawa resident who introduced himself as Gabe said finding a safe space to sit, play and experience life downtown is "basically zero."
'Making a space where I know I can walk, wheel, ride, whatever … I'd love that.'

— Terry Meehan, downtown Ottawa resident
Gabe said that, in the past, he has had to jump up to pull his toddler away from traffic on Wellington Street when trying to enjoy a visit to Parliament Hill.
"It's very hard to relax as a dad to a three-and-a-half-year-old," he said. "There are very few-to-none places residents of this city can go to experience public spaces that are easy to access, inexpensive or free of charge and protected from the danger posed by people driving cars."
Those touting a pro-pedestrian future for Wellington Street are echoing a call from Ecology Ottawa to transform the area around Parliament Hill into a vehicle-free zone that becomes a magnet for all forms of active transportation, including walking and cycling.
"Returning Wellington to cars is the opposite of what we should be doing in 2023, whether in light of the climate crisis — which City Council declared in 2019 — or the pressing need for recreational places, cleaner air, or safe transportation networks," Ecology Ottawa stated in its presentation to the city's transportation committee.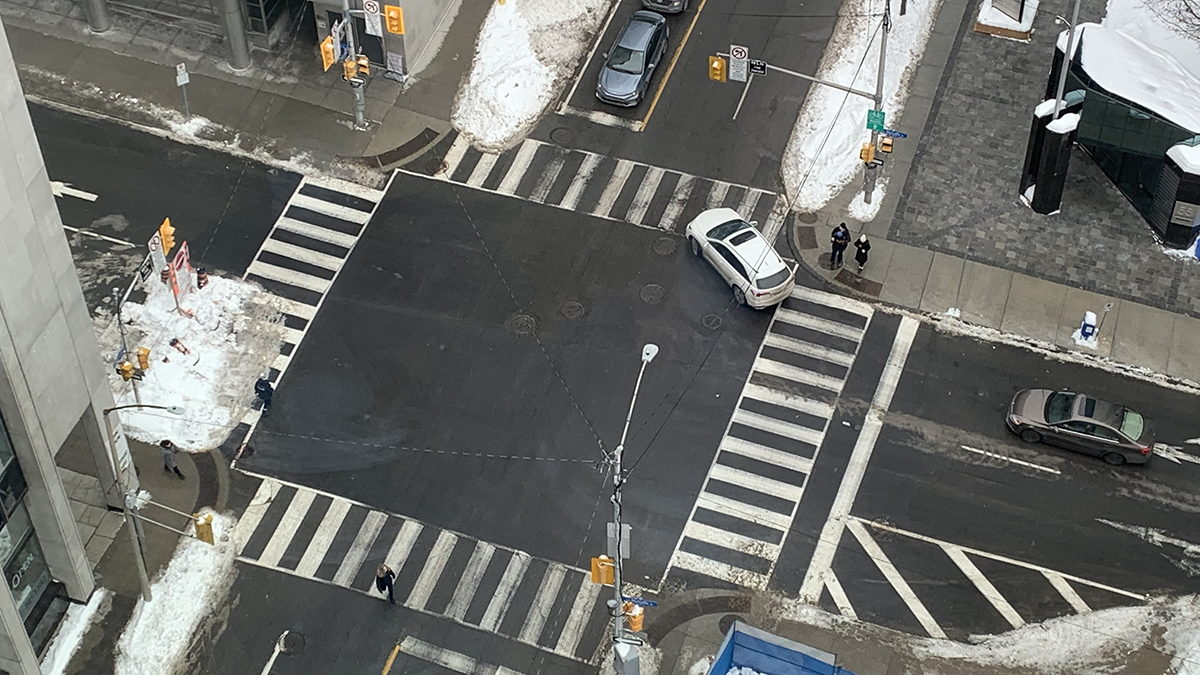 Even though Wellington has been open solely for pedestrians in the last year, it remains relatively empty — an uninviting place marked by roadblocks.
Ottawa Centre Liberal MP Yasir Naqvi, whose riding includes Parliament Hill and Centretown, said Wellington Street needs to be more welcoming and inviting. "I don't like how it looks and feels," he told Capital Current. "It needs to be far more animated.
"We just need to think harder and push ourselves further to find better ways of using that road."
In an op-ed article in the Ottawa Citizen, Naqvi recommended creating a green space at the foot of Parliament Hill and implementing an open public area for food carts, bike lanes and art exhibits.
"All it requires is the right funding, collaboration and a bit of imagination," he wrote.
When asked which jurisdiction he thought was responsible for the fate of Wellington Street, he said it's a collective job involving both local and national officials.
'I don't like how it looks and feels. It needs to be far more animated . . . We just need to think harder and push ourselves further to find better ways of using that road.'

— Ottawa Centre Liberal MP Yasir Naqvi
"I'm really focused on encouraging both the federal government and the City of Ottawa to work together to find collaborative ways of determining the future of Wellington Street," he said.
Even as it moves to reopen Wellington Street to cars after March 1, the City of Ottawa has agreed to continue discussions with the federal government about the future of Wellington Street.
The City of Ottawa, the federal Public Services and Procurement Canada department and the National Capital Commission will begin a transportation study examining the issue after the street reopens with recommendations expected in the first quarter of 2024.
---
More Stories