Welcome to Capital Current, the flagship online publication of Carleton University's journalism program.
A pioneering local news and information website, Capital Current will serve as a dynamic, ground-breaking learning environment for senior students while delivering top-notch local coverage to Ottawa residents inside the Greenbelt.
Senior Editorial Team
Aneurin Bosley and Christina Spencer
Co-Publishers
Roger Martin
Senior Producer
Peter Robb
Senior Online Editor
David Kawai
Visuals Editor
Summer 2021 Journalism Experience
Carleton University's School of Journalism and Communication, including its Media Production & Design program, is providing funding for the second straight summer to hire a team of senior students for the Capital Current Summer 2021 Journalism Experience. The School acknowledges the generous financial support of the university's Faculty of Graduate and Postgraduate Affairs, the Office of the Provost and Vice-President (Academic), the Faculty of Public Affairs and the federal government's Canada Summer Jobs program.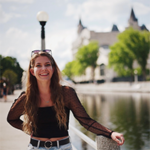 Jenna Adlam is an Ottawa-based journalist who recently finished up her Bachelor of Journalism degree from Carleton University. Her main interests for reporting are sports, arts and health. She has a passion for learning about the world with topics such as travel, culture, religion and history.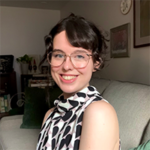 Rebecca dePencier is an Ottawa-based journalist and Master's student at Carleton University. She focuses primarily on stories about health, science, and the arts.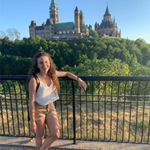 Sarah Pledge Dickson is an Ottawa-based journalist and Master of Journalism student at Carleton University. Outside of writing and reading anything she can get her hands on, Sarah loves the outdoors, baking and playing frisbee.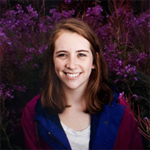 Clare Duncan is a recent graduate from the Journalism program at Carleton with a combined honours in Humanities. Currently based in Ottawa, she is interested in writing and learning about arts and culture, environmental and social issues.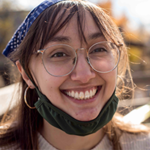 Leila El-Shennawy is a journalist based in Ottawa. She recently graduated from the Carleton University journalism program.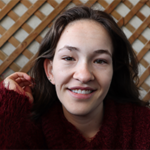 Ariel Harker is an Ottawa-based reporter, currently completing a degree in journalism with a minor in law at Carleton University. Her work has previously been published by the Barrie Advance, Midland Mirror, and Simcoe.com.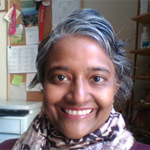 Tamanna Khan is a Master of Journalism student at Carleton. She is based in Toronto. Tamanna worked as a journalist in Bangladesh for six years covering women, children, transgender, religious and ethnic minority rights issues. She is interested in telling stories of ethnic minority communities in different urban and rural settings in Canada.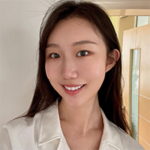 Yilin Li is an international student from China who is going into her fourth year in the Bachelor of Media Production and Design at Carleton. She works as an MPD Specialist at Capital Current this summer. She loves photography, video production and graphic design.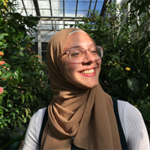 Safiyah Marhnouj is an Ottawa-based journalist entering her fourth year of journalism and human rights. She enjoys writing stories about students, underreported communities and social justice. She's also a big fan of iced coffees and her cat, Kuzco.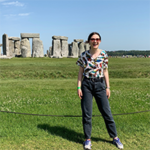 Rachel Morgan is a graduate from Carleton University with a combined honours in journalism and geography. Her main interests are international affairs, globalization and the environment but she is keen to write a story on pretty much anything. She strives to bring different voices and perspectives to her reporting. Rachel loves to travel and cannot wait to get back on a plane once the pandemic is over.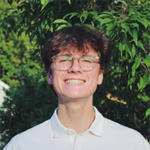 Max Peacock is a Bachelor of Media Production and Design student at Carleton University minoring in Entrepreneurship. In pursuit of a dignified future, he uses digital storytelling mediums for fundamental individual expression.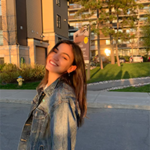 Hana Sabah is an Egyptian journalist who hops from Ottawa to Cairo reporting on minority communities, politics and everything in between. A recent graduate of Carleton University's School of Journalism, she has previously written for the Ottawa Citizen, The Chronicle Herald, Egyptian Streets and The National News, Abu Dhabi. You can find her somewhere in transit.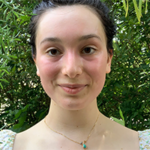 Talar Stockton is a Hamilton-based journalist. She is going into the last year of her undergraduate degree in journalism at Carleton University and loves reporting on the environment and social justice.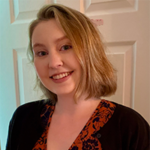 Rachel Watts is a Montreal-based journalist entering into her fourth year in the Bachelor of Journalism program at Carleton University. She is passionate about pursuing advocacy journalism and covering stories relating to culture, social issues, language, justice and gender. Her work has been published in Healthy Debate, Canada News Central, Nouvelle News, Canadian Thoroughbred, and The Charlatan.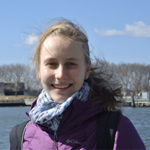 Morgane Wauquier is a Master of Journalism student at Carleton University. She's based in Montreal and enjoys reporting on science, health and community issues.
Subscribe to get latest updates
You will receive Capital Current Weekly – a digest of what's current in Ottawa.