Welcome to Capital Current, the flagship online publication of Carleton University's journalism program.
A pioneering local news and information website, Capital Current will serve as a dynamic, ground-breaking learning environment for senior students while delivering top-notch local coverage to Ottawa residents inside the Greenbelt.
Senior Editorial Team
Aneurin Bosley and Randy Boswell
Co-Publishers
Roger Martin
Senior Producer
Peter Robb
Senior Online Editor
David Kawai
Visuals Editor
Summer 2022 Journalism Experience
Carleton University's School of Journalism and Communication, including its Media Production & Design program, is providing funding for the third straight summer to hire a team of senior students for the Capital Current Summer 2022 Journalism Experience. The School acknowledges the generous financial support of the university's Faculty of Graduate and Postgraduate Affairs, the Office of the Provost and Vice-President (Academic), the Faculty of Public Affairs and the federal government's Canada Summer Jobs program.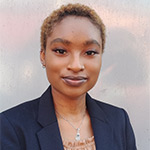 Hafsatou Balde just completed her first year of Carleton's Master of Journalism program. Originally from Guinea, Hafsatou (half-sa-two) was raised in different parts of East Africa before moving to New York City to pursue a Bachelor of Communications and Media Production. Fluent in English, French and Fulani, Hafsatou's areas of interest include arts and culture as well as the BIPOC and 2SLGBTQ+ communities.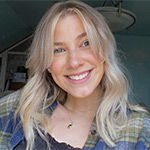 Nicole Beswitherick is a Bachelor of Journalism student at Carleton University going into her 4th year in the fall. She enjoys writing stories about people doing things in small communities that make a difference, as she is from a small community herself, located in Southern Ontario. It is her goal after she graduates to work for a small newspaper or online news publication, and to perhaps work her way to becoming a war correspondent for some time in her career, as well.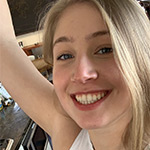 Celia Bildfell is entering her fourth year of a double major degree combining Journalism and Law at Carleton University. This summer, she is reporting for Capital Current from both Toronto and Ottawa. She hopes to produce unique human interest stories as well as arts and culture coverage from these two major Ontario cities.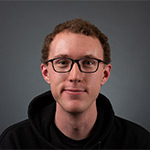 Mark Colley is a fourth-year journalism student at Carleton University and sports reporter for Capital Current. He also reports on amateur sports for Ottawa Sports Pages. Mark served as news and sports editor of the Charlatan, Carleton University's independent newspaper, for two years. In his free time, he cheers for the Toronto Blue Jays. Mark owns and operates 360bluejaynews, an Instagram blog with 32,000 followers, and hosts the Section 138 podcast. He can be found on Twitter @markcolley.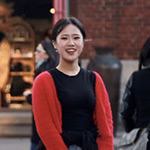 Cleo Ding is an aspiring Ottawa-based journalist entering the last year of her undergraduate degree of journalism at Carleton University. She's enthusiastic about covering stories related to environmental issues and stories under the theme of BIPOC in Canada.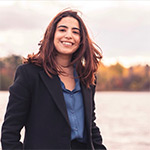 Wafa El-Rayes is currently a journalism student at Carleton University, minoring in Human Rights and History. She's particularly passionate about journalism centered on arts and culture, human rights, and environmental issues. When she's not tethered to her computer, Wafa is happiest reading a book while drinking tea.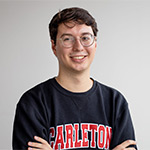 William Eltherington is an Ottawa-based journalist and a Master of Journalism student at Carleton University. He is originally from Palo Alto, California and moved to Canada in 2016. He focuses primarily on stories about Canada/U.S. politics, urbanism and the tech industry.
Lilian Fridfinnson is a Master of Journalism candidate from Winnipeg, Manitoba. She has an educational background in Criminal Justice and Human Rights and a particular interest in social issues and feature writing. Lilian will be reporting from Ottawa this summer.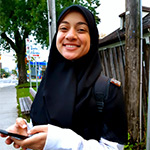 Rodaina Ibrahim is an international student from Egypt. She is currently going into her fourth year in the Journalism and Humanities program at Carleton University. She enjoys writing feature articles about a variety of topics, using them as learning tools to help further her understanding of the world while helping others.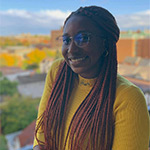 Reanna Julien is entering her fourth year of undergraduate studies in Journalism with a minor in Law at Carleton University. This summer, she will be reporting from Ajax, Ont., where she hopes to shine a light on community events and challenges as well as human rights and social justice issues.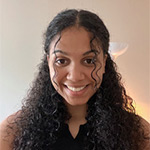 Kayleigh Lewis is entering her third year of undergraduate studies in Media Production and Design at Carleton University, with a minor in Arts Business Management. She enjoys covering local events that highlight members of the community and the importance of connecting with those around you. Kayleigh's interests also extend to music, arts and culture; she especially enjoys being able to bring light to up and coming locals.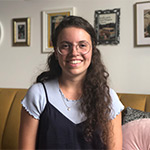 Sarah Pledge Dickson has just completed her Master of Journalism degree at Carleton University. Her research project looked at issues in the Canadian tree-planting industry. This is her second summer working with Capital Current and she'll be reporting and editing from Ottawa and Montreal. Outside of writing about human rights, arts and culture, Sarah loves the outdoors, baking and playing ultimate frisbee.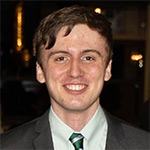 Jonathan Tovell is a recent graduate of the Bachelor of Journalism program at Carleton University and is based in rural west Ottawa. He enjoys covering local events, municipal issues and topics connected to Canadian nationalism.
Subscribe to get latest updates
You will receive Capital Current Weekly – a digest of what's current in Ottawa.