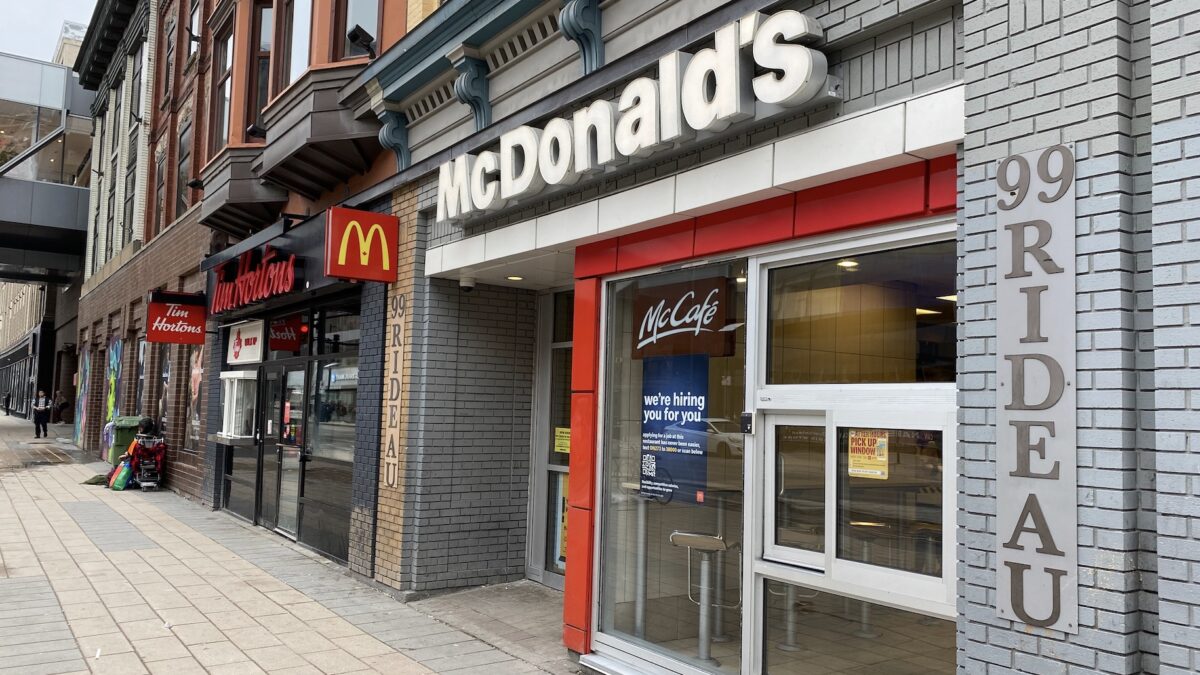 In April, the infamous McDonald's restaurant at 99 Rideau St. will close its doors forever, according to its property manager. But before that happens, local residents who will miss the downtown eatery are planning a march from Confederation Park to the golden arches to pay tribute to the place.
The Rideau McDonald's is notorious for a viral raccoon video made in 2014, which received recognition around the world. The video showed someone pulling a raccoon from their coat while others were fighting inside the restaurant.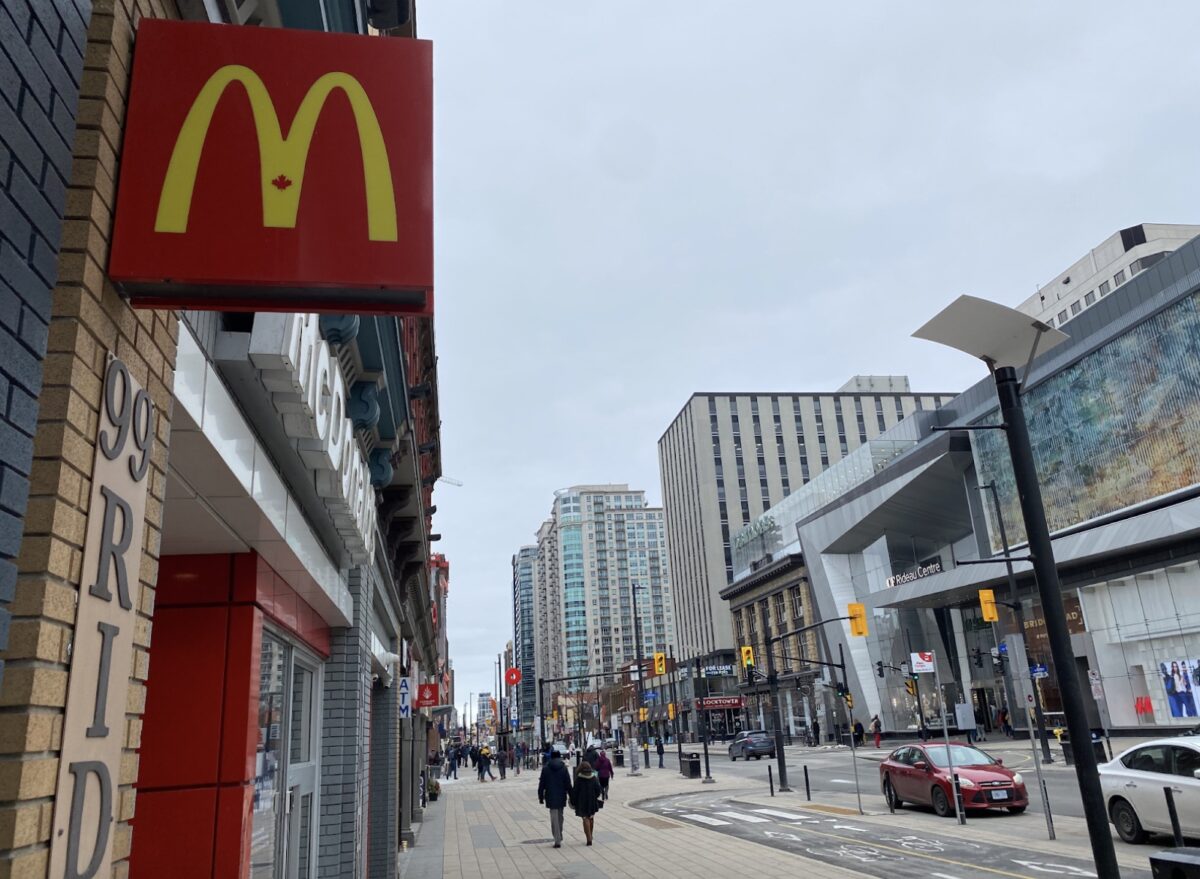 That's only one of the memorable incidents that have happened inside the Rideau McDonald's, which earned infamy in 2017 after the city's police chief expressed dismay that more than 900 emergency calls had been placed that year from the restaurant — up from 647 in 2014.
In 2019, mounting security concerns led to a reduction in the restaurant's opening hours from 6 a.m. to 10 p.m. after years of serving local residents as one of the most popular 24-hour eateries in the city.
Many are sad to see the off-beat Ottawa landmark go, but others understand why the restaurant is being shut down.
Gabriel Comba, a lifelong Ottawan, said he believes this is a bittersweet moment for the city.
"I've only been there a few times, but I've heard so many crazy stories about it," said Comba.
'I think that it's important to show that sometimes we can come together as a community and just laugh and have a good time.'

— Keith de Silvia-Legault, organizer, Rideau McDonald's Farewell March
Comba said the few times he's been there have been pretty normal, but the news of its imminent closing drew his attention.
"Not a lot of news in Ottawa catches my eye, but this caught my eye because it's just so popular."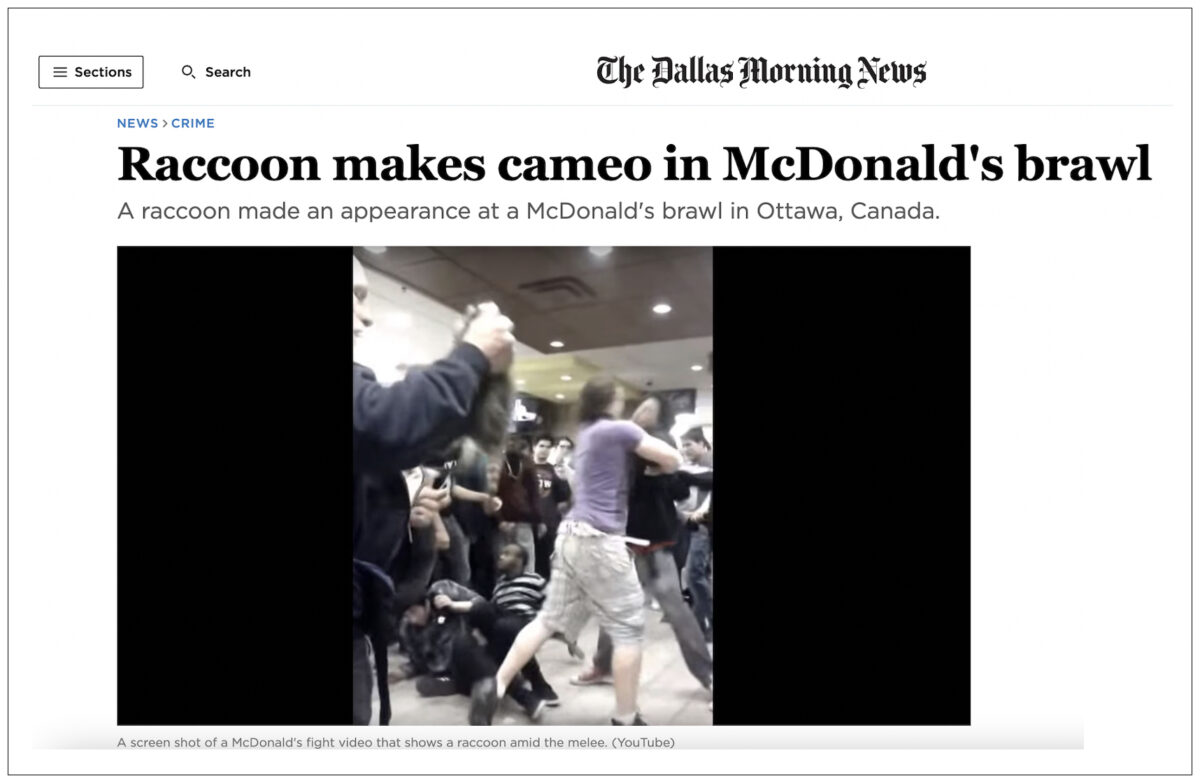 Although the location is closing for good, Comba said he's happy it earned Ottawa some global recognition, even if it is for an odd reason.
"Ottawa doesn't have too many things that catch people's attention. It's funny that out of all things, it's this McDonald's that did."
On the other hand, Christian Strong isn't surprised that it's closing after hearing about some of the things that have happened there.
"It sucks that it had to close, but I understand," said the university student.
Like many, Strong has also heard of strange stories revolving around the Rideau Street McDonald's. These include incidents of screaming and fighting.
"There's always a bunch of big groups in there, just after having a night out. You can start to feel unsafe a lot of the times you're in there," said Strong.
"And that's just like a general thing, too. I've never been directly harassed or anything in that McDonald's, but, like, I've seen it happen. … It's just famous for the wrong reasons."
'Let's come together'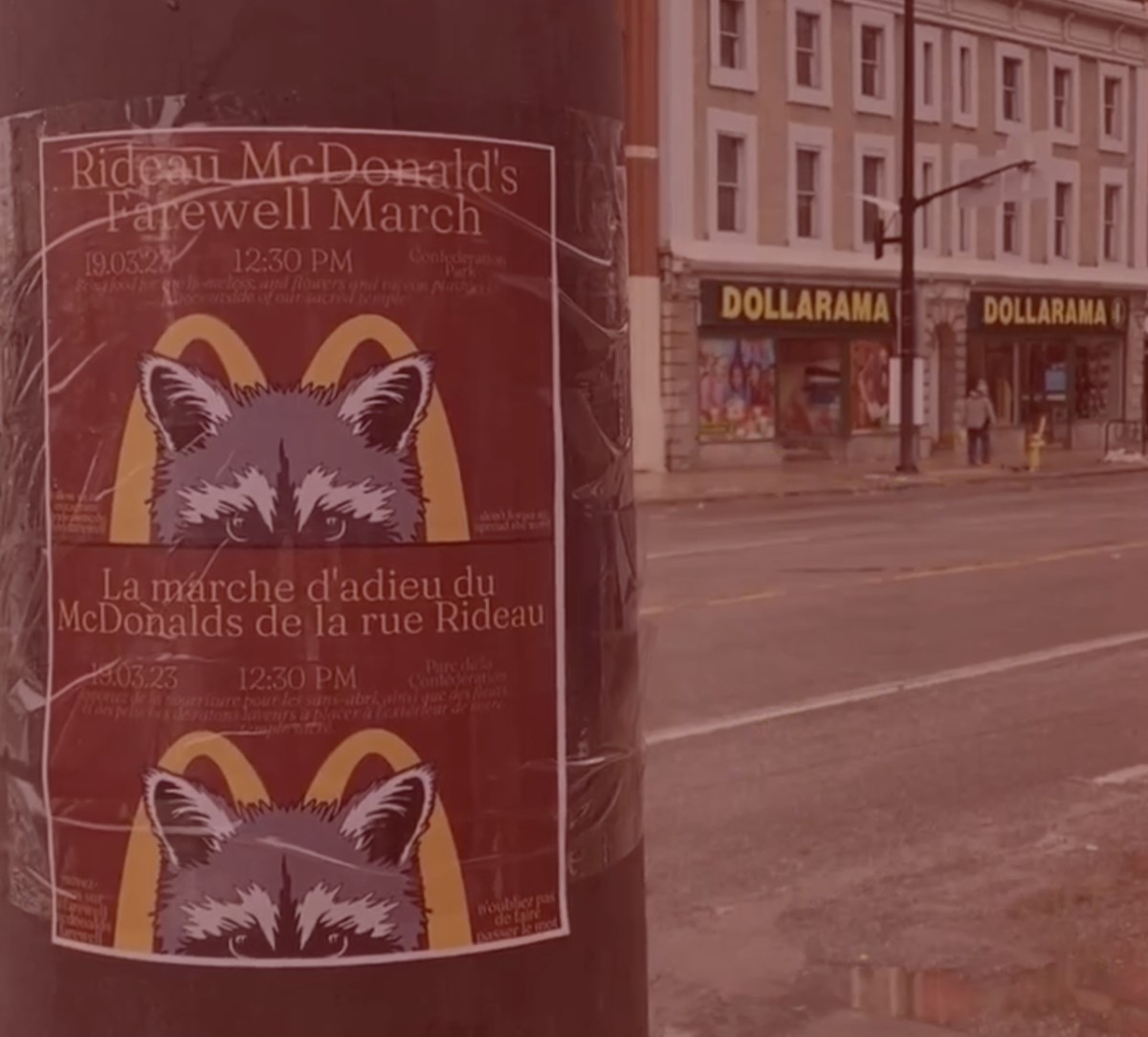 The farewell march is planned for March 19, at 12:30 p.m. Beginning at Confederation Park, the march will swing past the restaurant and end at Major's Hill Park.
After gaining some popularity on Instagram, an account with the username @rideaumcdonaldsfarewell has already drawn about 150 people planning to join the march.
Keith de Silvia-Legault, a march organizer, said he decided to organize the farewell event because he thought it would be funny to officially mark the closing of the McDonald's. After thinking more about it, he decided that the event could also prove useful to the community.
So he's asking participants to do some good deeds in association with the march. The first includes bringing non-perishable goods, which are going to be donated to the Shepherds of Good Hope soup kitchen and homeless shelter in Lowertown. The second is to bring flowers purchased at local shops. And the third is to bring a raccoon plush toy, which can also be bought from local stores.
Suggested retail outlets can be found at the @rideaumcdonaldsfarewell Instagram account.
De Silvia-Legault said although people think of the McDonald's as a "silly place," for a lot of people it means a cheap, warm meal in the wintertime.
"One of the big reasons that I'm doing this is because I feel like every time Ottawa's in the news it's for a bad reason or for something very controversial," he said. "I think that it's important to show that sometimes we can come together as a community and just laugh and have a good time."
---
More Stories