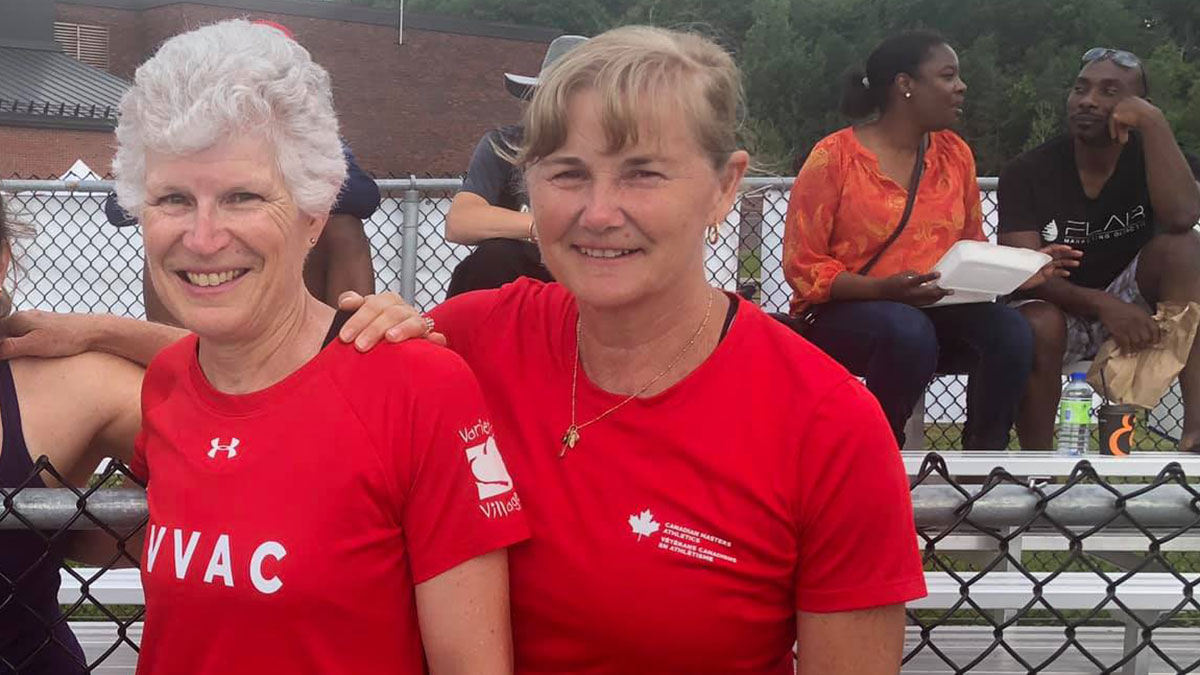 In a series of short profiles, Capital Current introduces difference-makers working hard to improve and inspire Ottawa.
Who is she?
Wendy Alexis, 68, is an internationally renowned track and field athlete who has competed globally for more than a decade. Training more than 20 hours a week, she has overcome surgeries on her legs to become one of the fastest female sprinters in her age bracket in the world. "If you have to grow old, this is a really good way to grow older," Alexis told Capital Current. "It takes age a long time to catch up with you when you're training this intensely."
What's her background?
Alexis is an Ottawa teacher and mother. With a focus on elementary school special education, she has a successful career outside of sprinting. Back when she was Wendy Braiden, she was one of Canada's best, but in the early 1970s she failed to make the 1972 Canadian Olympic team. Injuries followed and subsequent surgeries on both legs seemed to signal that Alexis would never race again. However, the lure of the track remained strong and she finally did return to running almost three decades later.
What is she known for?
Alexis is now recognized as a world champion sprinter. She credits her former coach, Marta Piersferreria, for inspiring her to get back to training at age 50, as well as her son, who poignantly reminded her that "old people train too." Since then, Alexis has won several medals in competitions around the world. As reported by Ottawa Sports Pages, she recorded her fastest time since 2020 at the Canadian Masters Track and Field Championships in August. "That feeling of running is just so amazing," Alexis told Capital Current, "I wondered if you can actually have that again as an adult."
What do people say about her?
Karla Del Grande, another championship sprinter who regularly competes against Alexis, detailed their close rivalry but genuine friendship off the track. "Wendy is a fierce competitor, and I know that, when she is on the track, she is racing as hard as she can to do her best time, friendship or no friendship," Del Grande told Capital Current. "We have vowed to be doing this, together, into our 90s."
What's something people don't know about her?
Alexis is following in the footsteps of her late grandfather, who was also a competitive sprinter. The family legacy now been passed from Alexis to her own son, Jordan, who has also trained at the Ottawa Lions Club.
---
More Stories