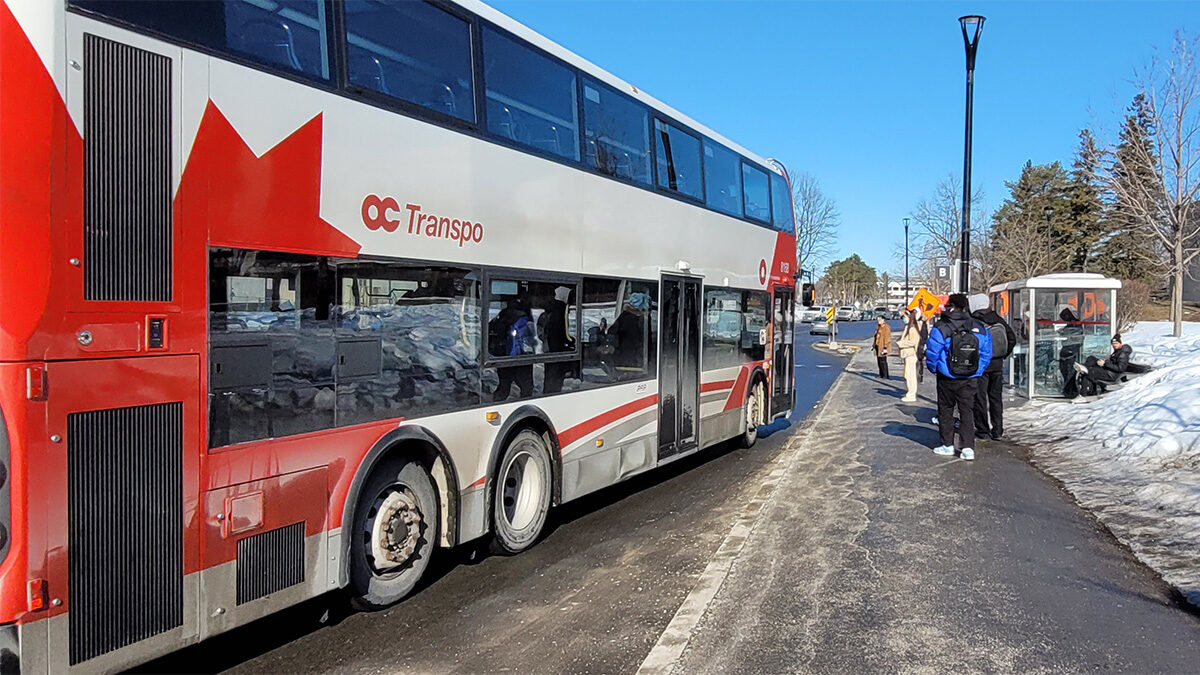 First-term Barrhaven East Coun. Wilson Lo recalls moving to Ottawa over a decade ago, and being immediately impressed with the city's public transit system.
"Coming from suburban Toronto, it's night and day. I thought it was an incredible way to get around the city and I used it to my full advantage," Lo said.
Lo sits on Ottawa's transit commission and credits his "unique relationship" with OC Transpo to his time as a bus driver and a customer communications officer, as well as being a frequent OC Transpo rider.
During his years as a bus driver in Barrhaven, Lo says he developed an intimate understanding of the factors contributing to OC Transpo's reliability problems.
"It's anything as small as catching the wrong red light and then you get two or three in a row that puts you back five minutes easily. There are always things that are completely out of OC Transpo's control," said Lo.
But with transit ridership still far below pre-pandemic levels and OC Transpo facing budget pressures, many Ottawa transit users are wondering when they can expect better service.
University of Ottawa student Heather Dawson says that unreliability is a big part of why she avoids taking public transit. Even when buses are on time, Dawson says they run slow enough that "the walking time is not that different from the transport time." And with buses often running late, "at least with the walk you know you're going to get there," she says.
Dawson lives in Sandy Hill, a neighbourhood close to her university.
"I'm really lucky because I can actually walk to campus," she says. Originally from Toronto, Dawson says her experience in Ottawa has put Toronto's TTC into perspective.
"I used to hate the TTC … and then I came here."
---
Compared with Montreal and Toronto, Ottawa's bus system is routinely less reliable than some major counterparts. Over the last two years, OC Transpo buses were on time 74 per cent of the time. In Toronto, the figure sits at 81 per cent and in Montreal, at 82 per cent.
Well-documented concerns about the O-train further compound OC Transpo's reliability woes.
---
Rideau-Vanier Ward Coun. Stéphanie Plante says that advocating for her constituents' diverse needs includes better public transit. Her downtown ward is home to three LRT stations: Rideau, UOttawa and Lees.
She said will focus on the factors within OC Transpo's control when advocating for her ward. "We can at least control pricing, drop-off and pick-up locations and peak service times," she said.
For veteran River Ward Coun. Riley Brockington, bus reliability has long been the "Achilles' heel" of OC Transpo.
"There's an area in my ward where there's a very high concentration of Carleton University students, the Hogsback area. I've been told in the past that 'the bus comes, but when it comes, it's already full, the driver passes by us'," he said.
"Sometimes it's not a problem with runs being later or cancelled. It's that the bus isn't big enough. You've got a lot of people taking it and there are just more people than the bus's ability to accommodate."
For Brockington, building a more reliable transit system begins with more precise and detailed data.
"As a transit commission, we receive macro-level data that tells us in any given month, the reliability of the service, for example, 98 per cent reliable. My biggest criticism is that it's not an accurate metric to use for giving me any indication about the reliability of local bus services," he said.
OC Transpo only releases aggregated performance measures. When Capital Current requested the on-time performance by individual routes, the City of Ottawa said it was unable to provide that level of data. Instead, the city agreed to provide data for a few of the busiest routes — a process it said would likely take weeks.
"We could have chronic issues that are happening that reduce reliability and are impacting commuters, but I have no idea because I get a metric that says 98 per cent," said Brockington. "There's nothing that drives me more bonkers than knowing there's a chronic issue that doesn't seem to get solved."
Fellow transit commission member Marty Carr is also concerned about transportation data gaps. The Alta Vista Ward councillor highlighted the Origin Destination Survey, part of the City of Ottawa's transportation master plan.
"My big concern is getting the populations of people who are a bit more transient. I want to look at whether students are responding. I want to make sure to really drill down on that data when it comes in," she said.
On March 1, the City of Ottawa passed a budget with a series of reductions for OC Transpo, which the transit system hopes to make up through retiring older buses and reducing capital reserve funds, among other measures.
---
More Stories