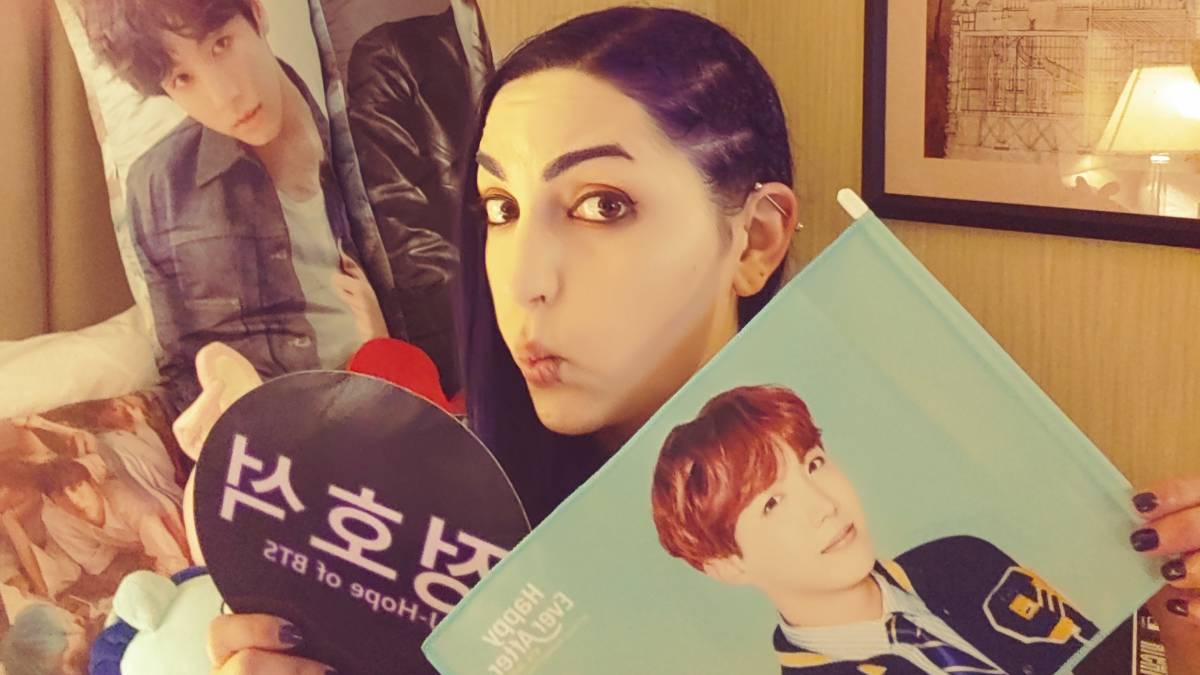 The South Korean boy band BTS is taking over the world. The secret to its success? Dedicated and passionate fans – including in Ottawa – who put in the effort to support the band.
The seven-member K-Pop group has been breaking records and winning awards with every new album. To help get it there, fans known as the BTS Army devote time and attention to playing BTS songs, requesting them on radio stations and voting for them to win awards.
The American music industry is not an easy one to break into, especially for a group that sings mostly in Korean. Now that it's in, fans say BTS is having a real impact on the industry.
But why do these fans support BTS so passionately?
Lindsay Sherman is the co-founder and vice-president of BTS Ottawa, a local fanbase dedicated to boosting BTS and creating a space for its Ottawa Army to connect.
BTS Ottawa was formed by five local fans and it now has more than 800 followers on Twitter, their main method of communicating with the Ottawa Army.
The number is small compared to the 31,000 followers of the Canadian BTS fanbase and the 31 million followers of the official BTS Twitter account, but Sherman says it's having an impact on the local music scene.
A lot of what smaller fanbases like BTS Ottawa do is to teach local fans how best to play BTS's music across different platforms and how to properly request songs be played on radio stations. That is what gets BTS to the top of the local, national and international charts, Sherman says.
"Our push for people to actually Shazam, stream on YouTube, stream on Spotify, all of that, the direct result that we're looking for is more participation so we can see the numbers jump, see the songs climb, see the artists climb," she says.
On average, Sherman says she spends about two-and-a-half hours a week volunteering with BTS Ottawa. This doesn't include the time she personally spends playing and requesting BTS's music.
All this work is paying off for BTS and its fans, not only in Ottawa but around the world.
"As of recently, I think that their first ever Grammy nomination is the biggest 'happy surprise,' their biggest accomplishment," Sherman says.
BTS and its fans received news of the nomination on Nov. 24. It was nominated in the Best Pop Group Performance category for its only all-English song, Dynamite.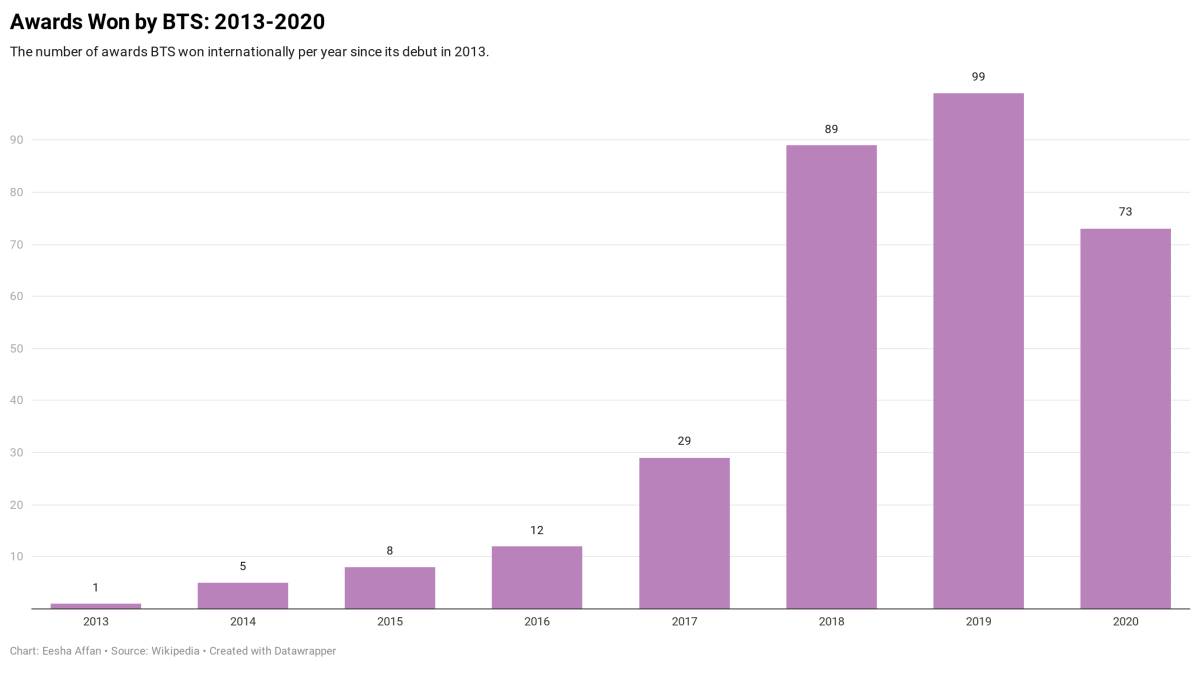 BTS's latest song, Life Goes On, is also breaking records, debuting at number one recently on the Billboard Hot100. It is the first mostly non-English song to reach that status this century.
The band has also seen plenty of local success because of the efforts of the Ottawa fanbase. Fans have gotten BTS's music played on major radio stations such as New Hot 89.9, Jump 106.9 and Kiss 105.3. Dynamite peaked at number nine on the local Shazam charts while Life Goes On recently sat at number five.
Alex Rose is a BTS fan in Ottawa. She says supporting BTS means throwing everything she has into being a fan.
"It means buying their albums, their merchandise. It means streaming their music on paid services like Spotify, it means voting for them for various award shows that have fan-voting capabilities," she says.
She says the reason she's willing to put all this effort into supporting BTS is because band members have already poured their hearts into supporting her.
"There's sort of a saying among BTS fans that you find BTS when you need them. I was going through a dark time and I happened to stumble across BTS and their messages just resonated with me and really pulled me through those dark times," she says.
The impact BTS is having is not just on its millions of fans. According to Rose, it is also impacting the Western music industry as a whole.
"I think they're opening up the idea that musicians don't have to look or act a certain way. They're breaking barriers with traditional masculinity and they're doing that alongside some Western artists," says Rose.
Sundus Abu-Oshaibah has been a local fan of BTS since the first album release in 2013. She says that while the band still has a long way to go to be fully accepted in the West industry, it has made amazing progress in seven years.
"They've definitely grown to be a known name, although they're still very much seen as outsiders. I think people at least acknowledge who they are, they're aware of who BTS is," she says.
All three fans say they hope BTS can continue to break records, win awards and be recognized for its talent here in the West. But that isn't the most important thing they want in BTS's future.
Rose says it simply: "I hope that whatever they do, they do what makes them happy."
---
More Stories