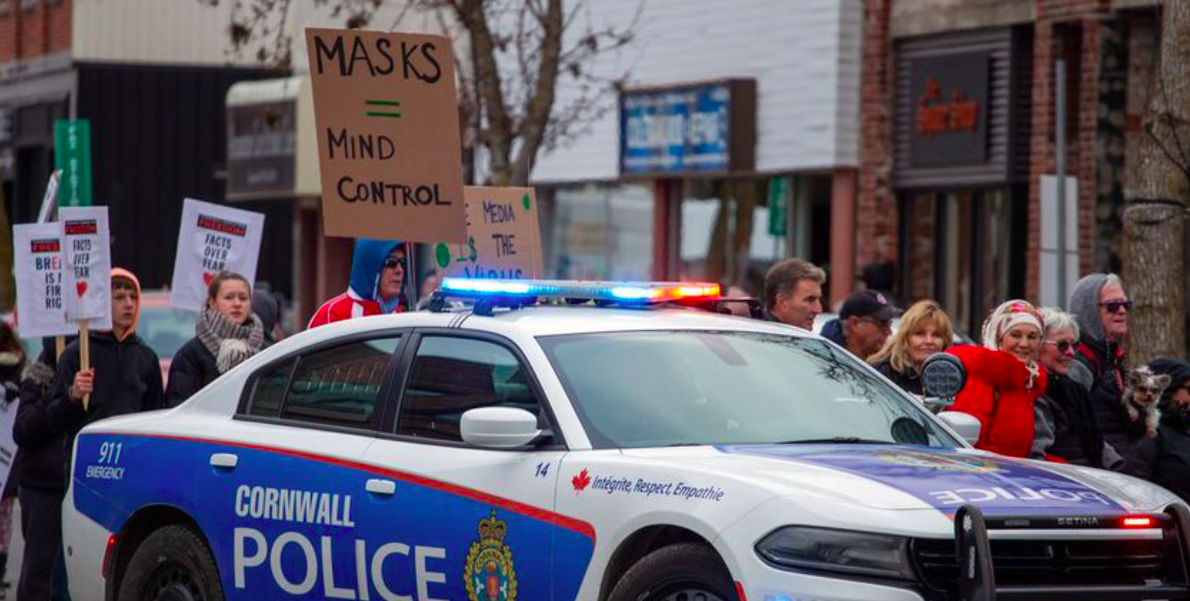 COVID-19 made finding work a struggle for many students, including me, over the summer and into the fall. But eventually I was fortunate enough to pick up some work at the newspaper in my hometown, the Cornwall Standard-Freeholder.
It wasn't my first-time reporting in Cornwall; I'd worked for a summer at a weekly paper two summers earlier. Most of my work then revolved around local events — covering every fair in the surrounding counties, every festival at the park downtown and even one pig roast in a nearby town.
This fall, when I worked on my first assignment back in town, it was much more controversial: a protest outside the offices of the Eastern Ontario Health Unit against COVID-19 safety measures. While coverage of these events has been debated heavily, I was excited to have the chance to report on it as well as I could. I also covered a later protest on the same issue.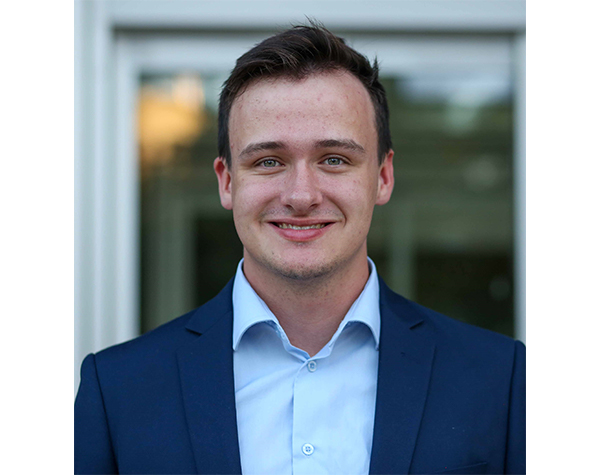 Reporting in a smaller community has some obvious benefits: it's easier to connect with high-level sources, getting across town without battling traffic makes reaching an in-person interview easier and you get to cover some important stories that might not be assigned to a rookie reporter in a big newsroom.
There are also some difficulties.
In Ottawa, if a protester is less than welcoming to you as a reporter, your odds of seeing them around the city are low, let alone them remembering you. In a smaller community, you will certainly see them at the next demonstration. And you'll probably see them at the grocery store, too.
Running into people you know is also commonplace while reporting in a smaller town. I ran into former teachers and some of my parent's friends covering the protest; most of them seemed to be sheepish when my camera was out.
It got tricky for me after my reporting was deemed by some to be biased in the abundant comments left on the newspaper's Facebook page by demonstrators.
The accusations of "fake news," and profanity-laced comments that are typical of comment streams, came as no surprise. But Randy Hillier, an independent MPP from Lanark—Frontenac—Kingston, agitating the crowd while I was at the event, was certainly a new one.
"The Cornwall Standard-Freeholder is here today," Hillier said at the demonstration. "They did not ask for a comment from me. They have not said anything about me. The Cornwall Standard-Freeholder is like every other mainstream media, they are propaganda machines for COVID."
In the stories I wrote, I was mindful to whom I would give a platform. Instead of reporting on Hillier, I sought out Cornwall MPP Jim McDonell. Instead of speaking to a protester about their take on immunology and vaccine roll-out, I spoke with Dr. Paul Roumeliotis, the chief medical officer from the Eastern Ontario Health Unit.
I interviewed the protest organizer who told me a challenge for him was that Facebook has been taking down his posts. I mentioned that, followed by Facebook's misinformation policy — much to the man's displeasure.
Once the first story was published, an onslaught of comments from people who supported the protest followed. At the next protest, the organizers were considerably less friendly, and certainly more critical of the mask I had donned.
If I wanted to get quotes from the speakers, organizers and the crowd, that would have been a much easier story to put together. But since I had a bit of time and some willingness from the mayor, local MPP, and the region's Medical Officer of Health, I felt I was able to tell a more informative story that would better serve readers.
Despite the comments from protesters and others, I encourage other journalists getting their bearings in the industry to seek out work in a smaller community because access to sources and the community engagement can make storytelling more informative and compelling.
---
More Stories