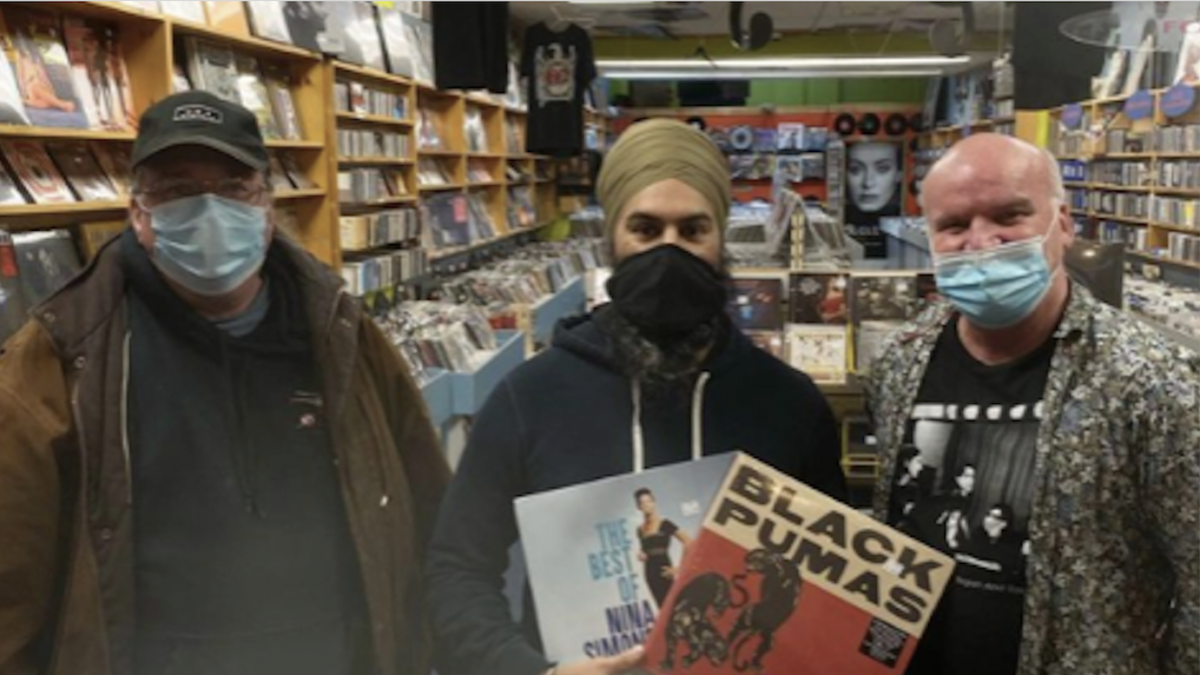 When brothers Ian and James Boyd opened their own record store more than 40 years ago, never did they expect to make a $240 sale in one sitting all because someone's daughter just had to meet "the old man in the record store" that she saw on TikTok — and then travel from Montreal to Ottawa to do it.
They also never expected to sell a copy of Arcadium Stadium by the Red Hot Chili Peppers to a man from Toronto who happened to see it up on their wall in the background of another TikTok video.
For so many local small businesses, including Compact Music in the Glebe, social media has become a crucial marketing tool.
According to a 2020 Record Industry Association of America study, vinyl album sales of $232 million US were 62 per cent of total revenues, marking the first time vinyl exceeded CD sales for such a period since the 1980s.
A year later, MRC Data's midyear report illustrated that vinyl was anticipated to grow bigger than ever, more than doubling in sales from the previous year.
'Oh, it's been huge, man. It's free advertising!'

— Ian Boyd, co-owner, Compact Music
As with other products, social media has played a big role in popularizing vinyl collecting among young people, according to Compact Music co-owner Ian Boyd.
"Oh, it's been huge, man," said Boyd. "It's free advertising!"
Where the Bank Street store is thriving most is on TikTok.
TikTok reached a billion active users in 2021 and the numbers have only continued to climb. Alongside TikTok, there were 1.21 billion monthly active users on Meta's Instagram in 2021 and 368 million monthly active users on Twitter as of December 2022.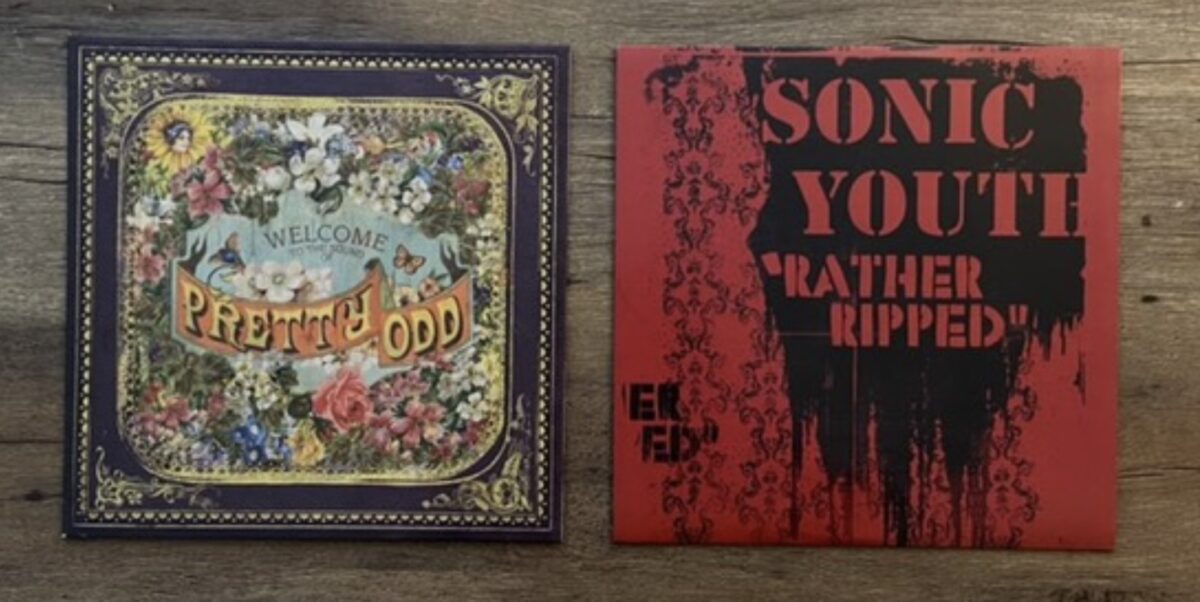 With 3,349 followers, Compact Music's TikTok account @oldmanintherecordstore has garnered 218,000 and counting likes since inception in 2022. Content mostly consists of shots of the store's inventory with the occasional cameo from Boyd.
"If I ever made a cameo, it's the younger old man in the record store!" interjected James Boyd, who had just arrived at the store on a rainy day.
Paired with the lifting of pandemic restrictions, Compact Music's social media presence has had an overall positive effect on sales.
"I would say on a supply and demand level, the demand is at the mom-and-pops," Ian Boyd said. "It's been unreal.
With everyone having to stay indoors and find ways to entertain themselves, Compact Music fit squarely into the category of something to do at home, Boyd explained. According to him, this past January was the best the store ever had.
But it wasn't always sunshine and rainbows. Like many small businesses, the pandemic hit Compact Music hard in the beginning. According to a 2021 study from Statistics Canada, more than 100,000 Canadian businesses with employees closed in April 2020 alone, immediately after the declaration of a global pandemic.
What started out as a two-location Compact Music business quickly dwindled down to one.
"We amalgamated into one store," Ian Boyd said. "And then we got closed down a second time."
Shortly after, the brothers were made aware of the Canada Emergency Business Account (CEBA) program and began to use that money to their advantage as they navigated such a confusing time for their business.
With CEBA, Compact Music was able to do curbside order pickup, launch their website and received funds that paid for their operating expenses.
While enjoying the business's social media success, Compact Music continues to engage their local clientele both in-person and online.
Emily McGrath, a 20-year-old Carleton University student, has been building a vinyl collection since 2016.
"I like a record store like Compact because they have a selection of new records … but then they also have a really good used section. You can find some hidden gems," said McGrath.
Compact Music's growing TikTok presence has even found its way onto her For You page.
"I was scrolling through TikTok one day and it came up," said McGrath. "I (said,) 'This is not real! But … I know where this is, let me check it out.' I think it's a really neat idea."
A big fan of the oldies, McGrath said she has a hard time getting behind the idea of record collecting as a social media trend.
"On one hand, I'm annoyed because …  we've been doing this for so long," she said. "And for so many other people who are older than me, it's always just been … kind of a subculture. It bothers me that it's kind of become trendy."
However, on the other hand, McGrath understands the importance of social media as a tool for small businesses, like Compact Music, to grow and for others to experience this unique way of listening to music.
"It's getting people into record stores and it's getting them into music," she said. And it's happening, she added, "in forms of media that perhaps they wouldn't have been exposed to otherwise."
---
More Stories