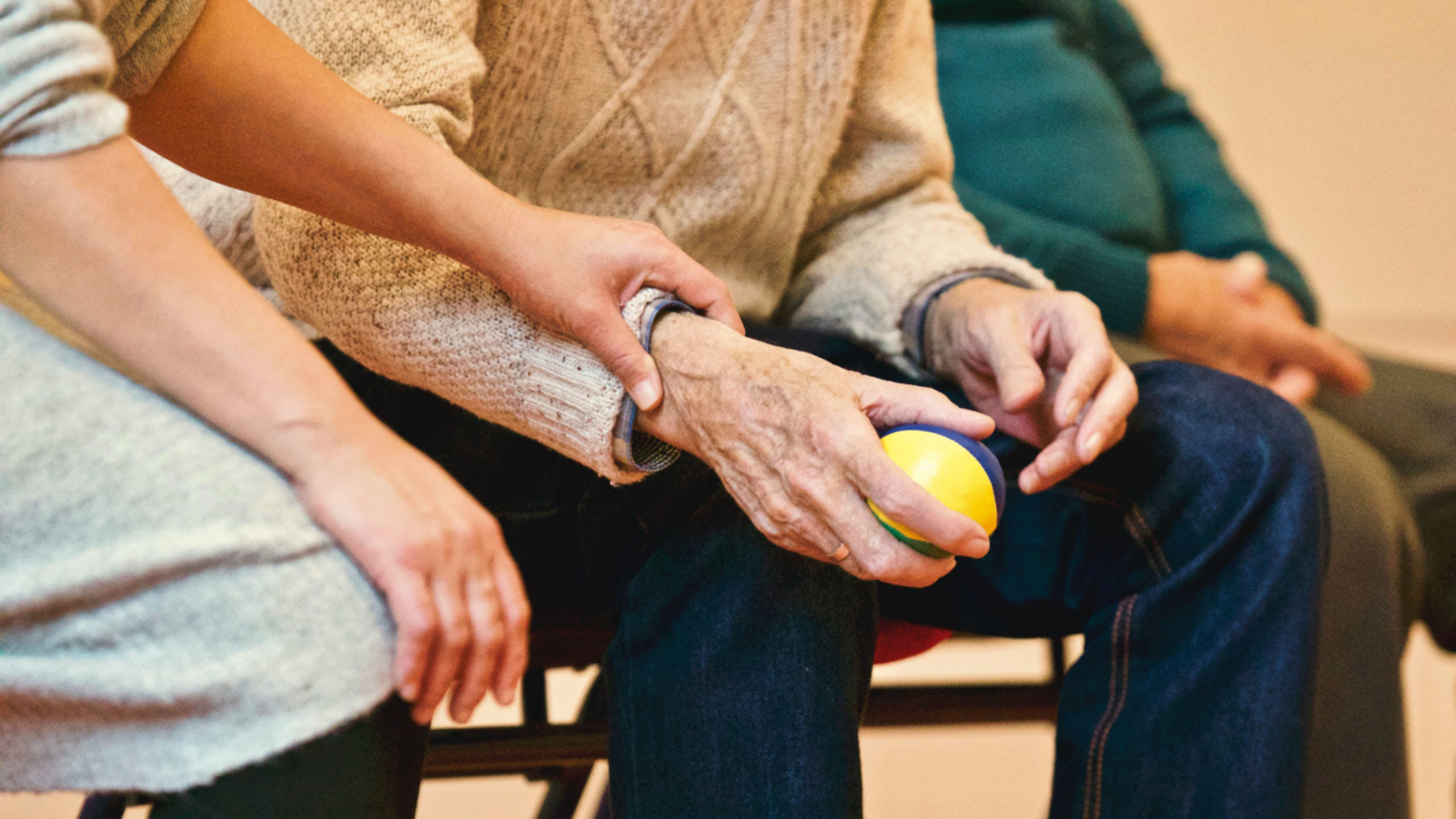 A new survey conducted by the Ontario Health Coalition highlights a staffing crisis in long-term care that has only worsened during the COVID-19 pandemic.
Workers across 75 long-term care homes in all areas of the province were surveyed from July 10-17, and found 95 per cent of respondents reported staffing shortages that are leaving basic care needs of residents unmet.
More than 100 staffers reported baths and showers are missed regularly, emotional support is "non-existent" and there is no time available for what are called Activities of Daily Living (ADLs), such as brushing teeth, shaving and nail care. All care was described as rushed out of necessity.
Overall, the staffing shortage has led to "an overall unacceptable quality of care," according to the report accompanying the survey.
"Heartbreaking" situation
"Staff describe the situation as heartbreaking — they say it's wrong," said Natalie Mehra, the coalition's executive director, during a virtual press conference. "You can tell by the answers to their surveys that they're upset about what's going on."
The survey shows that the new three person panel that will review of Ontario's long term care home crisis during the pandemic has a lot of work to do. The panel is led by Frank Marrocco, an associate chief justice with the Ontario Superior Court of Justice, and includes the former CEO of the Ottawa Hospital Jack Kitts and Angela Coke, a former senior public servant in Ontario. The commission will conduct public hearings and report by April 30, 2021.
The coalition behind the survey represents more than 400 member organizations, including seniors' groups, patients' advocacy organizations, unions, nurses and health professionals' organizations, physicians' groups, non-profit community agencies, student groups, ethnocultural organizations, women's groups and others.
While the report acknowledges an existing critical shortage before the COVID-19 pandemic hit, 63 per cent of staff claimed staffing levels are now worse than before the pandemic, and 28 per cent said it remains the same.
This is so repulsive and I don't understand how this is allowed to happen.

Shelley Smith, a representative of personal support workers in southwestern Ontario
These shortages are attributed, in part, to staff leaving "due to fear, injuries, lack of childcare, and the requirement to choose one home in which to work," the report reads.
Many long-term care homes have been devastated by the pandemic. More than 8,000 residents and staff have been infected by the novel coronavirus and more than 1,900 have died as a result.
"The Health Coalition is warning Ontario's long-term care homes are not ready for a second wave of COVID-19. Quebec's and British Columbia's governments have intervened, improving wages, providing full-time work, paying for staff training, engaging in recruitment to get staging levels up to safety," the report reads.
"These have not happened in Ontario despite repeated calls for the same measures and a deep consensus among advocates that the government must set a minimum care standard of an average minimum of four-hours of care per resident per day."
On the frontlines
Shelley Smith worked as a personal support worker (PSW) for more than 30 years and now represents PSWs in southwestern Ontario. She said she's appalled by current working conditions.
"This is so repulsive and I don't understand how this is allowed to happen," she said during the press conference. "We are talking about people's loved ones, we are talking about PSWs who go to work every day, who feel obligated to try to provide the best care possible for these residents under these kinds of circumstances."
Smith said conversations with the government, numerous lobbying sessions and countless reports "have all fallen on deaf ears."
"Anxiety levels of the staff are through the roof, you have to talk them off the ledges, they're fearful. They call me and I can't help them because I don't know what to do for them," said Smith, sounding on the verge of tears.
In May, the coalition issued an open letter to Premier Doug Ford signed by more than 200 organizations calling for immediate action. However, the coalition says nothing has been done to address the staffing emergency.
"The provincial government cannot rely on long-term care homes in crisis to get themselves out of crisis," stated the letter. "There must be a coherent plan, led by our government, to step in with a set of coordinated, concrete measures to get staff into the homes that have lost staffing levels."
---
More Stories