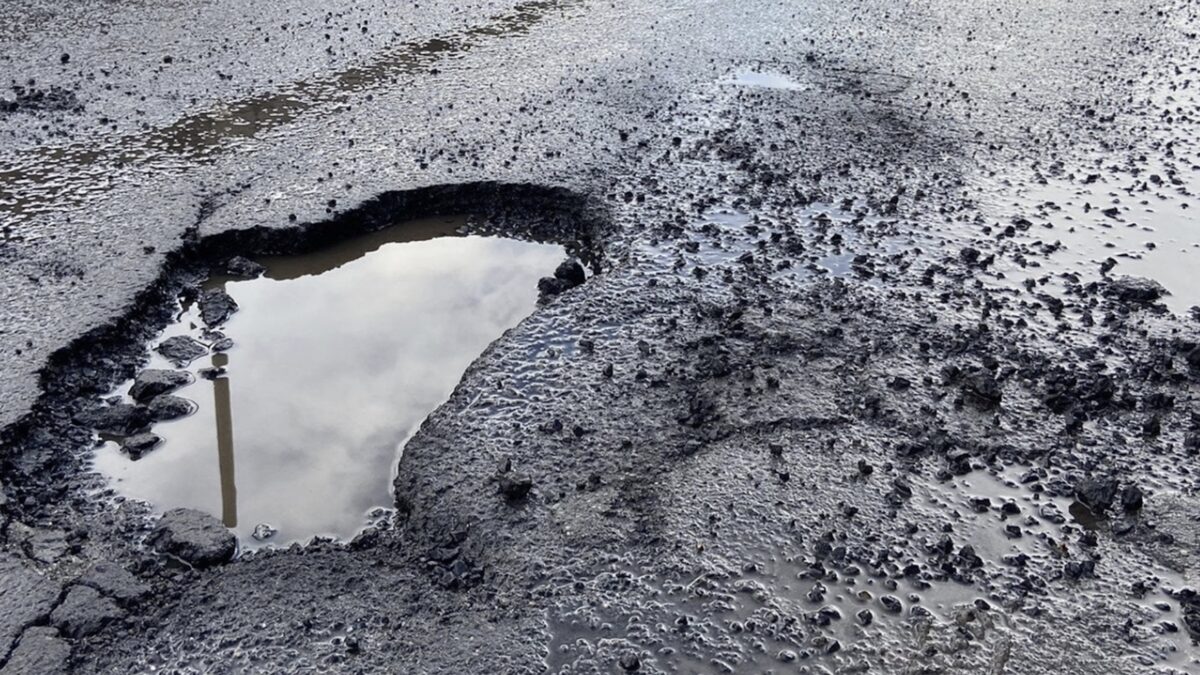 It's only early March, but Ottawa drivers have already spent weeks steering carefully around — and sometimes slamming into — countless craters that have formed on city streets.
From coast to coast, Canadian roads suffer extreme wear and tear caused by our harsh winters and unpredictable weather. And as the days get longer, the freezing, thawing, pothole-brewing season we call "spring" is just around the corner.
Potholes occur when water gets underneath the surface of the road, subsequently freezing, expanding and cracking the asphalt. The warmer winters that are predicted with climate change — such as the one that kept the Rideau Canal from fully freezing this year — make things worse in a city like Ottawa, with temperatures flipping above and below zero with greater frequency.
Provincial and municipal governments across Canada — including the City of Ottawa — have all experimented with different materials and technologies to tackle the perennial pothole problem.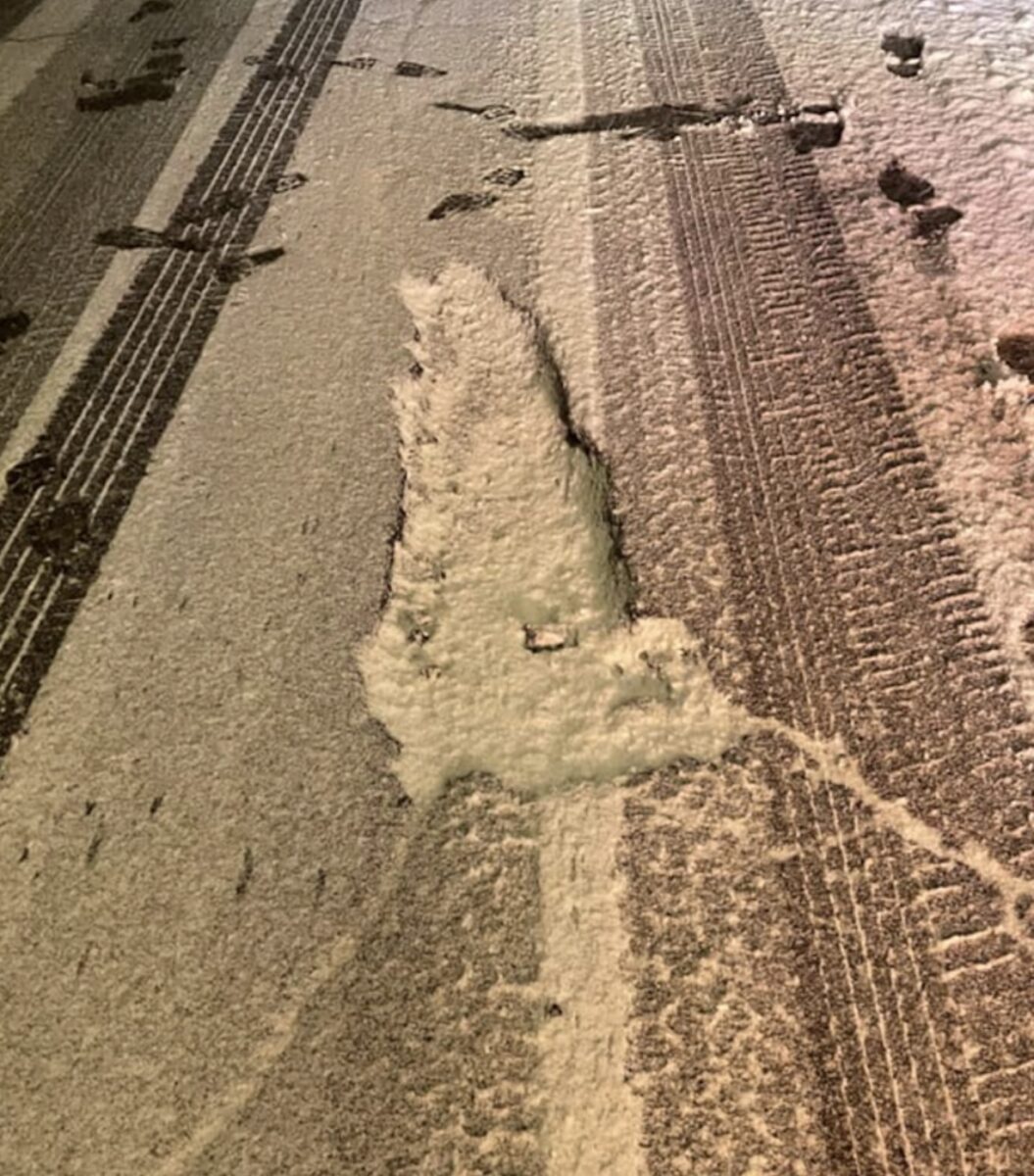 Unfortunately, maintenance crews are in a constant state of catch-up because once a small crack starts, more water gets in, and the all-too-familiar hole grows.
For more than 30 years, frustrated Ottawa resident Chris Smith has experienced "pothole season."
"I've been dodging these Ottawa potholes ever since I've gotten my licence," he said.
Recently, however, Smith wasn't able to dodge one particularly deep and daunting crevasse in Orleans. The bump was so loud it made his passenger jump — a fitting reaction, as the hole managed to destroy the entire side wall of one of Smith's tires.
It's the third flat tire Smith has suffered in the past four years, all of which resulted from severe potholes in various parts of the capital.
"Yeah, our roads are horrible and that's pretty common knowledge around our city."
Smith isn't alone in thinking this. Ottawa's Carling and Bronson Avenues were voted onto the Canadian Automobile Association's list of Ontario's top 10 Worst Roads of 2022, in large part because of their pothole problems. (Carling was No. 5 in the province, and Bronson came in at No. 9.)
That's not to discount Hunt Club, Baseline and Innes roads, which gained honourable mentions on the list.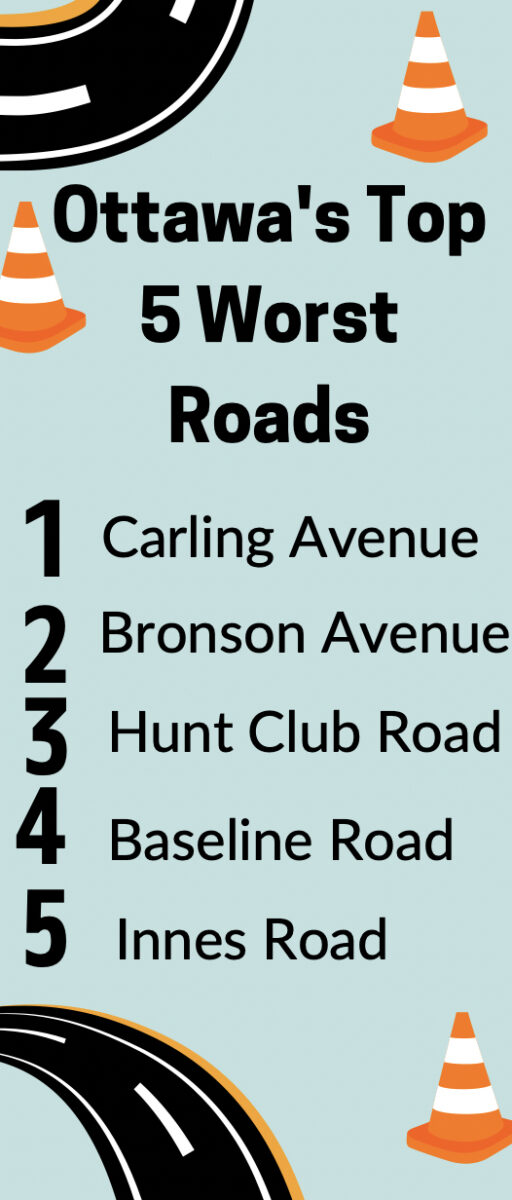 The city's most common approach to the pothole problem is the "throw-and-go" method which is fairly widespread across Canada. It consists of a road repair crew shovelling fresh asphalt into potholes and letting traffic compact it.
At times, city road repair crews are working around the clock to help even out our streets. But according to Barrhaven East Coun. Wilson Lo, having the city constantly survey Ottawa's sprawling road network for potholes is easier said than done.
"With Ottawa's vast roadway covering the size of Prince Edward Island, it's not always possible for our crews to find all the potholes," he said.
Lo explained the city relies on resident feedback to find where the potholes are and patch them. Anyone can report a pothole through the Service Ottawa website or, in the case of a more severe and immediate hazard, by calling 3-1-1.
Another factor restraining Ottawa's repair is the inconsistent weather. According to Lo, the temperature must be at a minimum of 10 degrees or the fresh asphalt won't settle or adhere properly.
For Smith, the current system to combat these potholes isn't good enough.
"I personally would like to see the city take a more preventative approach when dealing with potholes," he said. "You shouldn't have to get a flat tire in order for the pothole to be fixed."
According to a 2007 report by the U.S. Federal Highway Administration, the use of long-life concrete pavement in northern climates such as Canada requires less frequent repair and rehabilitation, lasting 40-50 years with minimal maintenance in northern climates such as Canada.
'Yeah, our roads are horrible and that's pretty common knowledge around our city.'

— Chris Smith, Ottawa driver and pothole victim
The report acknowledged that the initial costs for concrete paving are much higher, though life-cycle costs of the more durable concrete are more comparable.
Last year, the City of Ottawa introduced four rapid-repair "Python 5000" machines in a pothole-repair pilot project.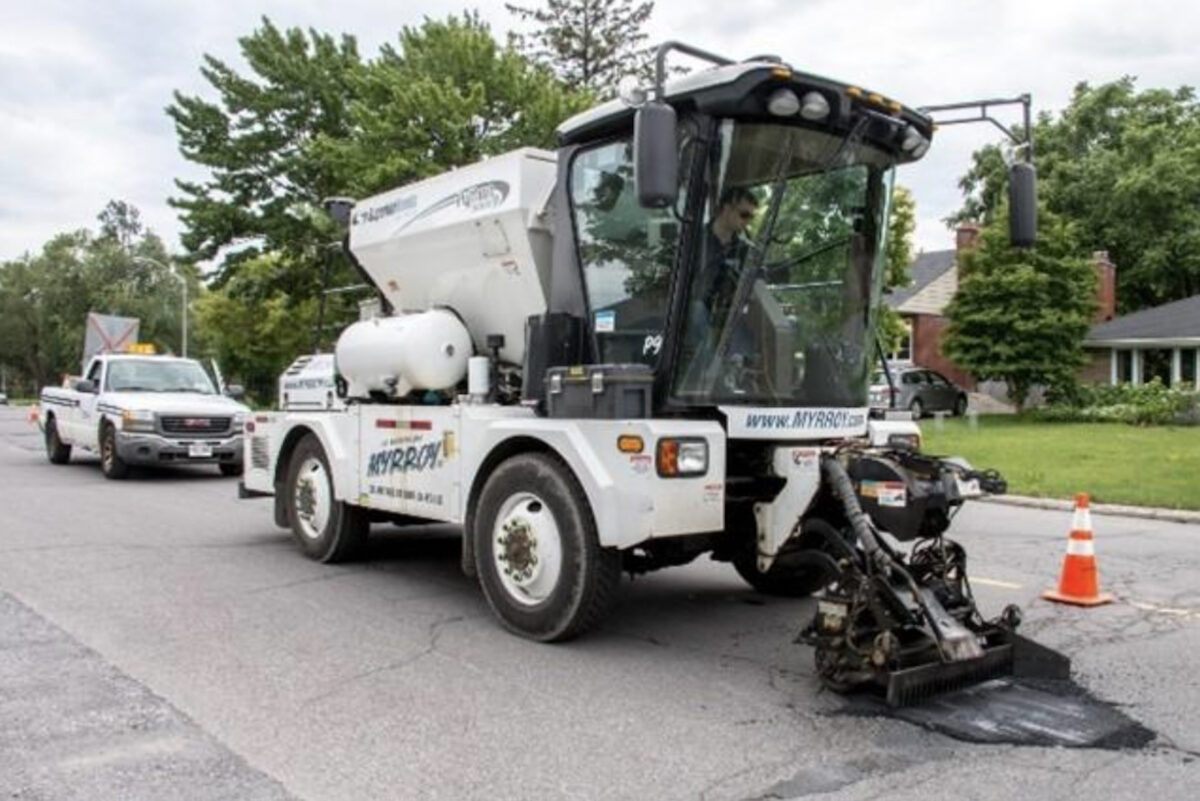 "These machines can fill in a pothole in less than two minutes," the city's public works department stated in a report prepared for National Public Works Week last May. "The Python 5000 is like the Swiss army knife of pothole repair equipment. The operator sits in the cabin of the multi-tool machine, safe from oncoming traffic, and uses the controls to air-blast the debris, places and spreads asphalt in the hole, and compresses down the new patch."
But the report also made clear how enormous the city's annual pothole challenge has become, with the small fleet of Python machines addressing only a fraction of the problem.
"The Python 5000 provided some welcomed support to the committed public work crews — armed with shovels, hot asphalt and compressors, who filled over 141,307 potholes between January and May 12 2022, eclipsing the three-year average of 102,087."
---
More Stories