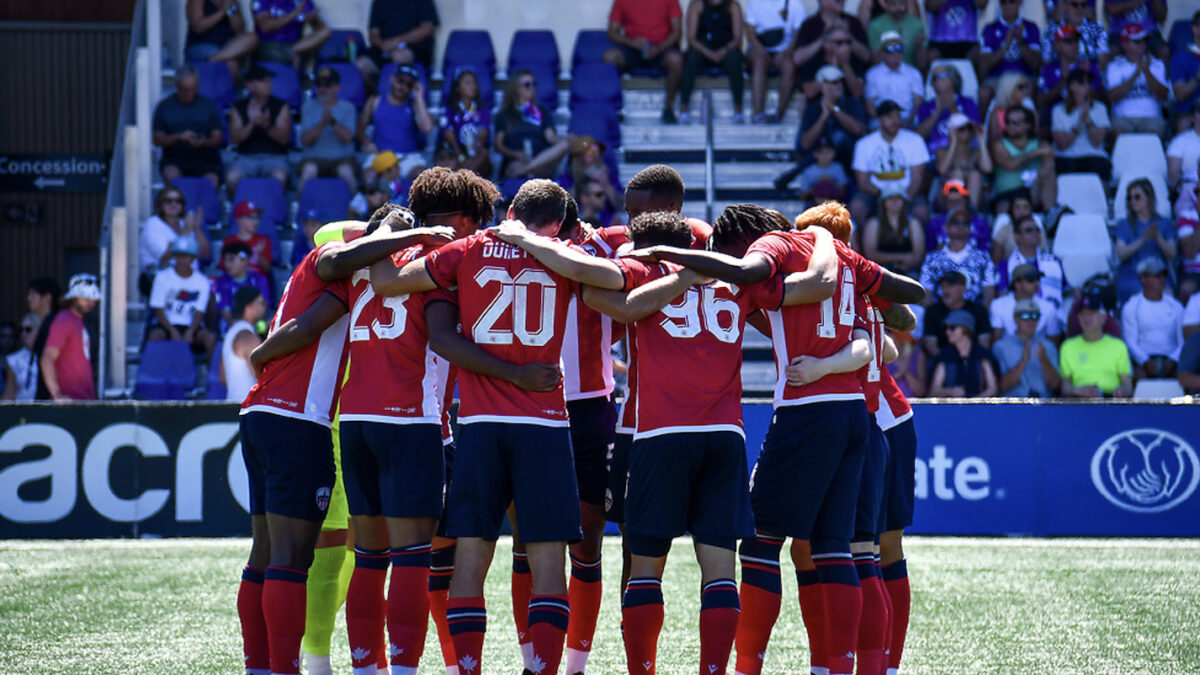 Atlético Ottawa pulled off a huge upset on Sunday, defeating league-leading Pacific FC 1-0 in a true full-team effort at B.C.'s Starlight Stadium in a defensive masterclass.
With the win, Atlético climbed to fourth place in the Canadian Premier League with a win-draw-loss record of 8-4-7 for 28 points. Pacific (9-5-5 for 32 points), Calgary's Cavalry FC (8-6-5 for 30) and Hamilton's Forge FC (8-6-6 for 30) remain ahead of Ottawa going into this weekend's round of matches, including Atlético against Valour FC on Friday night in Winnipeg.
Atlético, now just four points behind Pacific for first place in the CPL standings, are also tied with Cavalry and Forge for the second most wins this season. It's been no easy feat, considering Ottawa started the 2023 campaign with an 0-2-2 record.
Ottawa remains undefeated at B.C.'s Starlight Stadium, having secured a 2-2 draw in a wild affair on June 30 that saw defender Diego Espejo receive a red card and goalkeeper Nathan Ingham save a last-minute penalty to rob Pacific of the win.
Atlético's top offensive star, midfielder Ollie Bassett, once again proved to be critical in his team's success. Scoring his eighth goal not only secured his team the crucial 1-0 win against Pacific on Sunday, but also moved him into a tie for second in the league's Golden Boot race.
In the 38th minute, Bassett intercepted an over-hit backwards pass from a Pacific midfielder. With the ball now at his feet, he showed his immense skills by swiftly dribbling through multiple defenders and calmly slotting the ball inside the near post past Pacific goalkeeper Emil Gazdov.
After Bassett scored, Ottawa's defence turned up the intensity and they essentially nullified Pacific's dangerous attack for the rest of the match to ensure the clean sheet.
Because of Ottawa's strong and structured defence, which pays immense attention to every detail thanks to the direction of head coach Carlos Gonzalez, Atlético secured the win despite being outshot 14-4 and being out possessed 60-40 per cent.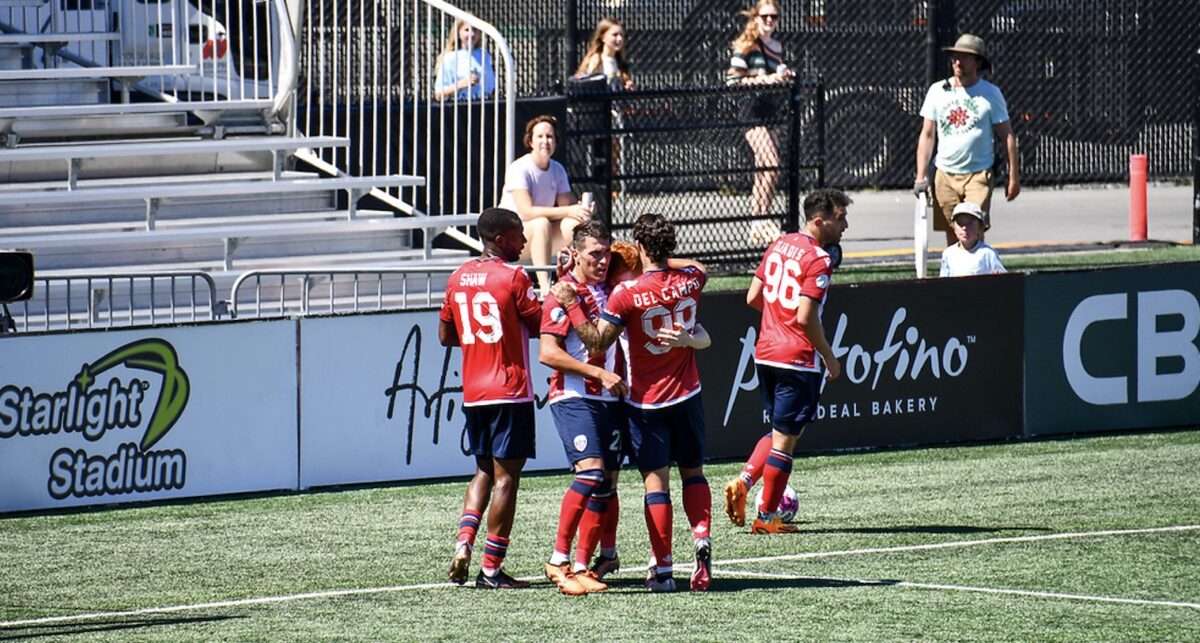 Ottawa managed an expected goals (xG) tally of 0.24, the lowest of any winning team this season, mainly because they sat back in their low block and absorbed pressure for the entire second half.
Starlight Stadium is slightly smaller than any other pitch in the CPL. As a result, it is harder to play tiki-taka, one-touch, quick-buildup football in an effort to control possession and open up passing lanes.
Gonzalez was aware of Pacific's attacking prowess and the fact that they like to play on the front foot and move the ball quickly. It's been key to the team leading the CPL with 30 goals going into the game against Ottawa.
Ahead of the match, Gonzalez made a tactical decision to set up with a low-block in a defensive oriented 4-1-4-1 formation. That strategy threw a wrench in Pacific's playstyle, as it congested the middle of the pitch and made it harder for the B.C. club to move the ball quickly down the field, open up passing or shooting lanes, advance the ball into dangerous scoring areas and run through Ottawa's defence on the flanks or down the middle.
'At the end of the day there are games and moments in games where the only thing you can do is roll up your sleeves and work. Be unbreakable and solid. I think that if you're not that type of team, you're going to be a mediocre team. If you want to be a team that fights for everything, you have to be a team that bends in certain moments, but doesn't break.'

— Carlos Gonzalez, head coach, Atlético Ottawa
Ottawa stayed disciplined in the second half, playing a similar 4-5-1 defensive-oriented formation that continued to frustrate Pacific and hampered their ability to create quality scoring chances.
Despite having only a third of possession in the second half, Atlético managed the pressure well, closed down Pacific's passing lanes, created turnovers and foiled them in transition.
Scoring the opening goal also took pressure off needing to attack and allowed Ottawa to move more players back closer to their own goal into more defensive roles.
Gonzalez said he was thrilled with the result and his team's resolve to execute the game plan.
"At the end of the day there are games and moments in games where the only thing you can do is roll up your sleeves and work," Gonzalez said. "Be unbreakable and solid. I think that if you're not that type of team, you're going to be a mediocre team. If you want to be a team that fights for everything, you have to be a team that bends in certain moments, but doesn't break."
Pacific had 11 of their 14 shot attempts in the second half, and 12 shots from in the box, leading to a total xG of 1.49. But only three of their second-half chances resulted in a shot on target and a high-quality scoring chance.
"We adapted and we did quite a competitive second half, in which I didn't feel that Pacific threatened us too much thanks to our excellent defence," said Gonzalez.
Of Pacific's 14 total shots, only four were on target, thanks in part to some poor shot selection and a handful of missed chances.
Regardless, Ingham played extremely well to earn his fifth clean sheet of the season. He's only one behind league leader Triston Henry despite missing three matches with an injury.
Pacific had 69 final-third entries, but finished the match with only 29 touches in the box, which suggests how much trouble they had playing through Ottawa's low-block once they got close to the Atlético goal.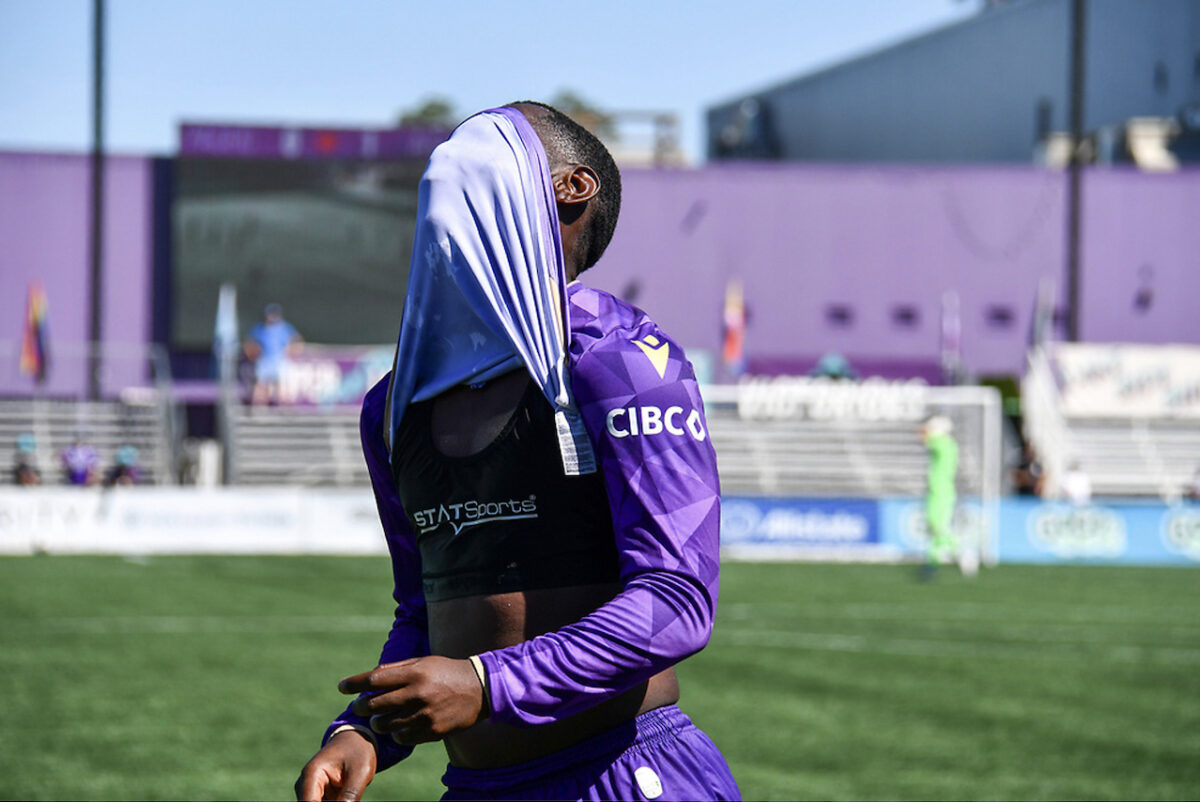 Pacific head coach James Merriman was not happy that his team was shut out for the second straight home game.
"We weren't good enough," he said. "We didn't start the game right. We're playing at home in front of our fans, and they deserve more from us. We need to be better."
Merriman did add that his back four was quite solid, mentioning Cédric Toussaint in particular. Still, the team's midfield and attacking players needed to be more aggressive.
"They need to be more decisive, more direct, (and pay) more attention to detail in the final act. We really lacked that today," said Merriman.
Atlético are dangerous when they have a lead. This season, Ottawa is 8-1-2 when they score first, which demonstrates how tough they are to play against with a lead, especially given their ability to lock down opponents before exposing them in transition.
Pacific dealt with numerous injuries that required lineup changes, and Atlético weren't exactly spoiled for player choices either.
First-choice fullbacks Maxim Tissot, Miguel Acosta and Aboubakary Sacko were all out with injuries. Diego Espejo was suspended for accumulating too many yellow cards. That's why Gonzalez deployed a back four entirely composed of natural centre-backs — Karl Ouimette and Macdonald Niba playing the right and left fullback roles, respectively, while Luke Singh and Tyr Walker lined up at centre back — and it worked well.
Walker, a 19-year-old Ottawa St. Anthony Futuro Academy product, was excellent in his first CPL start, playing a near flawless game against the league's best attack. He was calm and composed with the ball on his feet, made accurate passes to kickstart transition attacks and defended well in space.
His performance earned him Man of the Match honours; Walker was also named to the CPL team of the week.
With the Aug. 18 game against Valour, Atlético have a chance to pull within one point of Pacific at the top of the CPL table. Ottawa is undefeated against the Winnipeg team this year, with a win and a draw.
---
More Stories