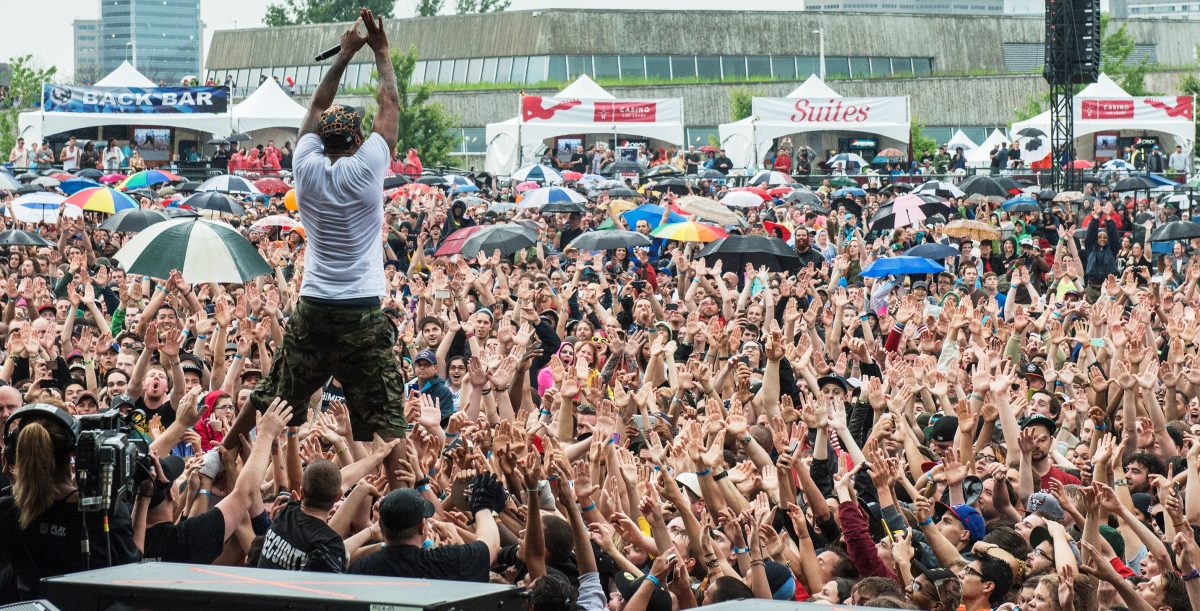 In a sure sign of spring, tickets for the 25th anniversary RBC Ottawa Bluesfest go on sale starting on Thursday.
The festival has announced the lineup for the event which runs from July 4 to 14 in front of the Canadian War Museum on LeBreton Flats. Headlining will be the boy band responsible for the earworms of millennials since the 1990s. Yes, Backstreet's back.
The 10-day festival will also showcase fan-favourite rap/hip-hop acts Snoop Dogg and Wu-Tang-Clan, as well as more bluesy musicians like Buddy Guy and Pokey LaFarge.
The infamous feminist punk band Pussy Riot will undoubtedly haul some politics onto the stage, just a stone's throw from Parliament Hill. With songs like Mother of God, Drive Putin Away, Death to Prison and Freedom to Protest, the Russian band is sure to stir up the crowd.
The headliners have changed significantly since the first festival. Then, E-Street Band saxophonist Clarence Clemons, Buckwheat Zydeco and Canadian classic rock guru Randy Bachman opened the three-day event for fans at Major's Hill Park, who paid $4 or $5 for their day-pass. The festival was volunteer-run and representative of its name.
When Bluesfest launched, Buddy Guy had just released his ninth album and Snoop Dogg was already touring his first; the two founding members of First Aid Kit – an Americana-style folk band from Sweden, making their Bluesfest debut – were one and four years old.
"What we're most proud of is the fact that we've become a home-grown success," said Mark Monahan, the festival's executive and artistic director, in a press release. Monahan attributed the evolution of the event to listening and working with community artists and volunteers. That feedback has led to a significant shift in the genres showcased.
The Killers (pop-rock), Eric Church (country), Backstreet Boys (pop) and Kygo (DJ) are the names at the top of the list this year, but blues-rock purists will still be able to find their fix in acts like Samantha Martin & Delta Sugar, Sugaray Rayford and Buddy Guy.
Pre-sales begin at 10 a.m. on March 7 and will become available to the general public on March 8 at 10 a.m. See www.ottawabluesfest.ca for more details.
Here is the lineup so far:
Kygo; Alexisonfire; Logic; Jessie Reyez; Snoop Dogg; Kane Brown; The Glorious Sons; Wu-Tang Clan; CHVRCHES; First Aid Kit; The Offspring; Jason Isbell and The 400 Unit; America; Buddy Guy; Taking Back Sunday; Elle King; Rodrigo Y Gabriela; Mustard; Lennon Stella; T-Pain; PUP; Nao; Pussy Riot; Gone West Feat. Colbie Caillat; Shakey Graves; Murda Beatz; The Sheepdogs; DJ Pauly D; Charlotte Cardin; K'Naan; Matt Andersen & The Mellotones; Colter Wall; Little Steven & The Disciples Of Soul; The Psychedelic Furs; James; Lou Doillon; Guided By Voices; Pokey LaFarge; Elisapie; Busty and The Bass; Leikeli47; The Trews; William Prince; Yungblud; The Dirty Nil; U.S. Girls; Connan Mockasin; Ashley MacIsaac; Southern Avenue; Sue Foley; Ziggy Alberts; Samantha Martin & Delta Sugar; The Devil Makes Three; Gashi; Francesco Yates; The Sorority; The Beths; Bad Child; KALLITECHNIS; Brandon "Taz" Niederauer; Cartel Madras; This Is The Kit; Sugaray Rayford; Steve Poltz; Dawn Tyler Watson; Yonatan Gat & The Eastern Medicine Singers; Justin Saladino; Anthony Geraci; Crook The Kid; AJ Ghent; The Proven Ones; David Vest; Little Walter Tribute; Abby Stewart; Abigail Lapell; After Funk; Area Resident; BlakDenim; Brea Lawrenson; Children of Indigo; Del Hartley; Durham County Poets; Ellie Gadzos; Future States; Gabrielle Goulet; GARÇONS; Gavin McLeod; HOROJO Trio; Ikirezi; Kelly Sloan; Kyle Ivan; Loon Choir; Marie-Clo; Melanie Brulée; Mia Kelly; Mike McKenna Jr.; Moonfruits; Moscow Apartment; No Mistakes in Space; Outside I'm a Giant; Rebecca Noelle; Renée Landry; River City Junction; Scary Bear Soundtrack; Silent Winters; The Kim Pollard Band; U.N. Jefferson; Vi and YUKA.
---
More Stories