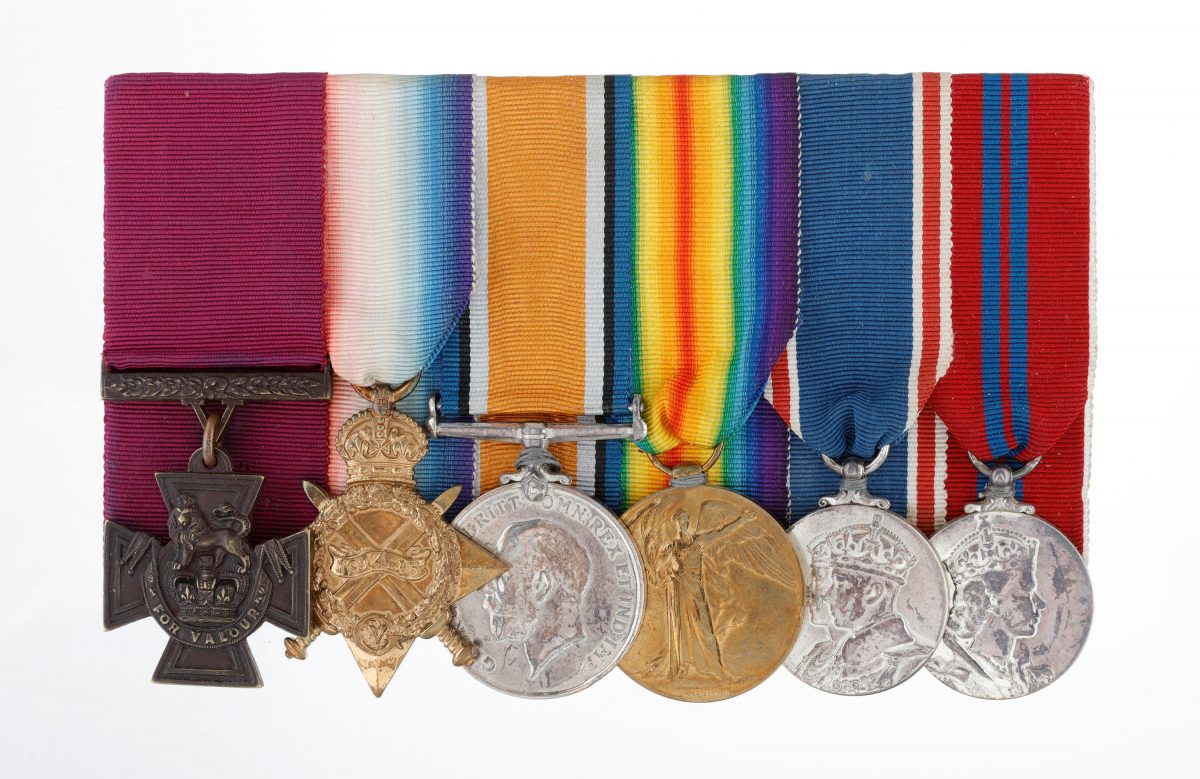 The Canadian War Museum has added the Victoria Cross awarded to Lieutenant Robert Hill Hanna for bravery during the Battle of Hill 70 in August, 1917.
That makes 39 Victoria Crosses that the museum has gathered to its collection. There have 99 awarded to Canadians for exceptional courage in battle. The medal is the highest honour a soldier can achieve.
The Battle of Hill 70 was an important action during the final 18 months of the war. Six Victoria Crosses were awarded to Canadians in that battle alone and the museum now has four of them.
Hill 70 was the first military battle in which Canadian soldiers were led by a Canadian commander, Lt.-Gen. Sir Arthur Currie. More than 1,800 Canadian soldiers were killed and more than 7,000 were hurt or were missing as a result of this engagement.
"The Battle of Hill 70 was a significant tactical victory for the Allies. This medal set is a tangible reminder of that battle and it will help us tell the story in a new display, to be unveiled in one of our galleries," said James Whitham, Acting Director General of the Canadian War Museum in a media release.
The museum obtained the medal with the help of Cyril Woods and the Hill 70 Memorial Project, along with the involvement of the museum's National Collection Fund. Woods is a founding donor of the Hill 70 project.
The Battle of Hill 70 took place between Aug. 15 and 25, 1917. The Canadians gave the Allies a strategically important position overlooking the city of Lens, in France.
On Aug. 21, then-Sgt.-Maj. Hanna led his company of the 29th Battalion in a successful assault on a German machine-gun nest after all the officers had been killed in three previous attempts. Hanna survived the war and died in 1967 near Abbotsford, B.C. at age 79.
"As a Canadian born, like Robert Hanna, in Northern Ireland, I am honoured that his Victoria Cross will be preserved and displayed by the Museum for the benefit of all Canadians," said Woods, in the release.
The other Victoria Crosses in the museum collection from Hill 70 were given to Sergeant Frederick Hobson, Corporal Filip Konowal and Private Harry Brown. The Victoria Cross awarded to Acting Major Okill Massey Learmonth is held by the Governor General's Foot Guards Regimental Museum, also in Ottawa. The Victoria Cross awarded to Private Michael James O'Rourke has been missing since the 1920s.
The museum intends to exhibit the Hill 70 Victoria Crosses in 2019 in a special display.