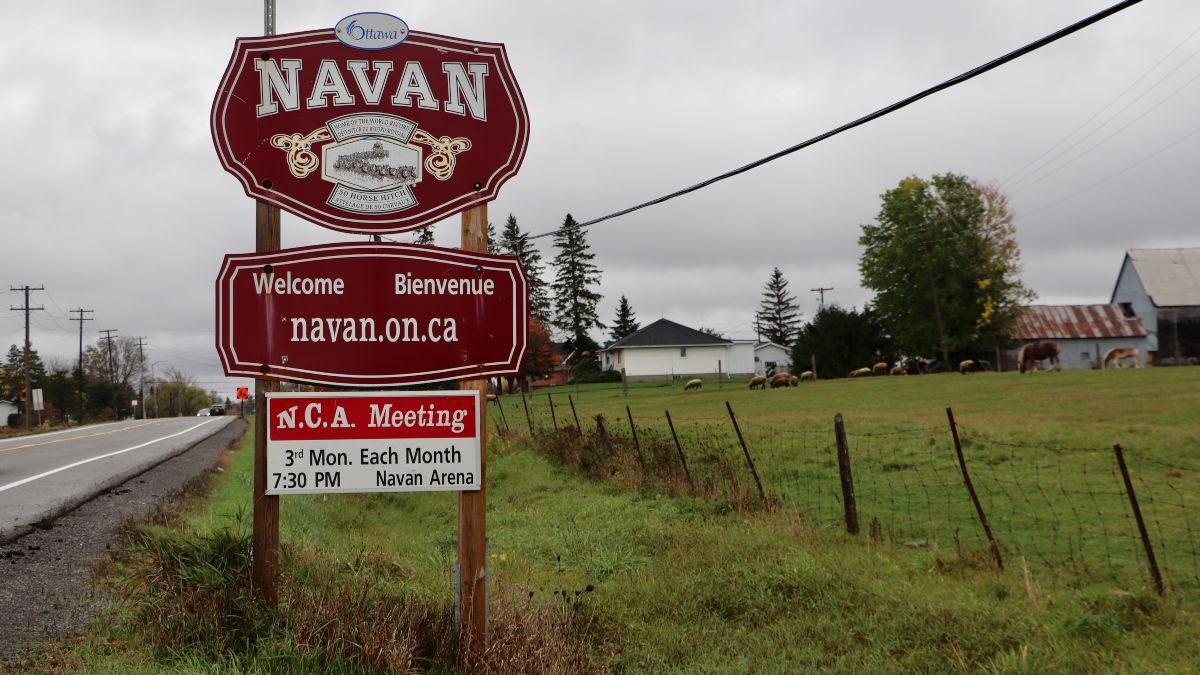 The Ottawa Public Library is preparing a proposal to the city for a new library to be built in south Orléans — and, if approved, the initiative would see the construction of the first east-end library designed specifically to serve the area's rural residents.
Anna Basile, division manager of corporate services for the OPL, said the proposal comes as a result of a study undertaken by the city in 2016, which predicted a heavy decade of population growth in the city's eastern rural communities, particularly Navan, Cumberland and Notre-Dame-des-Champs.
"At the time, based on how fast the city's east-end communities were growing, we anticipated there would be a need for about 7,500 to 10,000 square feet of space in (the) area to accommodate the new growth somewhere — a space that's actually quite large, given that it's aimed at a rural area," she said.
Basile said the library is likely to be located near the François Dupuis Recreation Centre on Portobello Boulevard, making use of undeveloped land closest to the boundary between suburban Orléans and the city's rural eastern communities.
"Right now, someone living in Vars or Cumberland might have to drive 25 minutes to get to the closest library in the east end," said Basile.
"If we were to build a library here, it might take 10 minutes, which is so important, because driving distance is such a deterrent when it comes to making use of public libraries … and that's a bad thing, because there's so much evidence to show using libraries results in better-educated, tighter-knit people and communities."
Basile added that public input collected by OPL's survey about the library will be a key factor in determining plans for its exact location, size and services, which all vary based on whether a community is downtown, suburban, or in the country.
Shari Hill, president of the Friends of the Ottawa Public Library Association — a non-profit group that supports OPL primarily through used book sales — emphasized the financial importance of libraries for rural communities that may also have a significant population of low-income residents.
She pointed to a 2016 OPL study, which found that Ottawa residents receive $5.17 in benefits (such as programming, employment and spending) for every $1 invested in the library system.
"We live in a knowledge economy, and there is so much libraries provide us with — it's important we get them the funding and (feedback) they need," she said.
Exactly how much funding will be needed to construct the new library has yet to be determined, said Basile. Amid city council's approval of a $65-million increase in the budget for the city's new central library at LeBreton Flats — a joint facility with Library and Archives Canada to be called Adisoke — more feedback from east-end residents is needed before a final estimate can be made on what the new Orléans library will tack on to the OPL budget.
Geraldine Wildman, a rural affairs policy advisor at the City of Ottawa, said the proposal and potential construction of a new library for the city's rural residents comes at a very important time, given an increased dependence on reliable internet across the board.
"If there's anything the pandemic has taught us, it's how important the internet is, particularly if something like (COVID-19) were to happen again," she said. "We're really prioritizing rural connectivity in our new official plan for rural development, but there's only so much we can do within a certain timeframe."
Wifi hubs, said Wildman, will likely be a large component of her proposal to the city — and libraries could be a central part of this, considering only 10 per cent of Ottawa's population is spread across the city's 2,232-square-kilometre rural landscape.
"For people who live so far out they just can't get the internet connection they need right now, wifi hubs — including libraries — could really help, because the infrastructure and costs associated with bringing high-speed internet to the country could be cut down by concentrating in just a few specific locations."
Though the timeline for when the library would be completed has yet to be confirmed, Basile said public input will be taken into account "every step of the way."
"If (the east end's rural residents) decide they want more children's spaces, they'll get them. If they decide they want high-speed internet, they'll get it. If they decide they want a certain colour of furniture, they'll probably get it," she said.
"This is their library, and they'll be listened to as we move forward on this."
---
More Stories