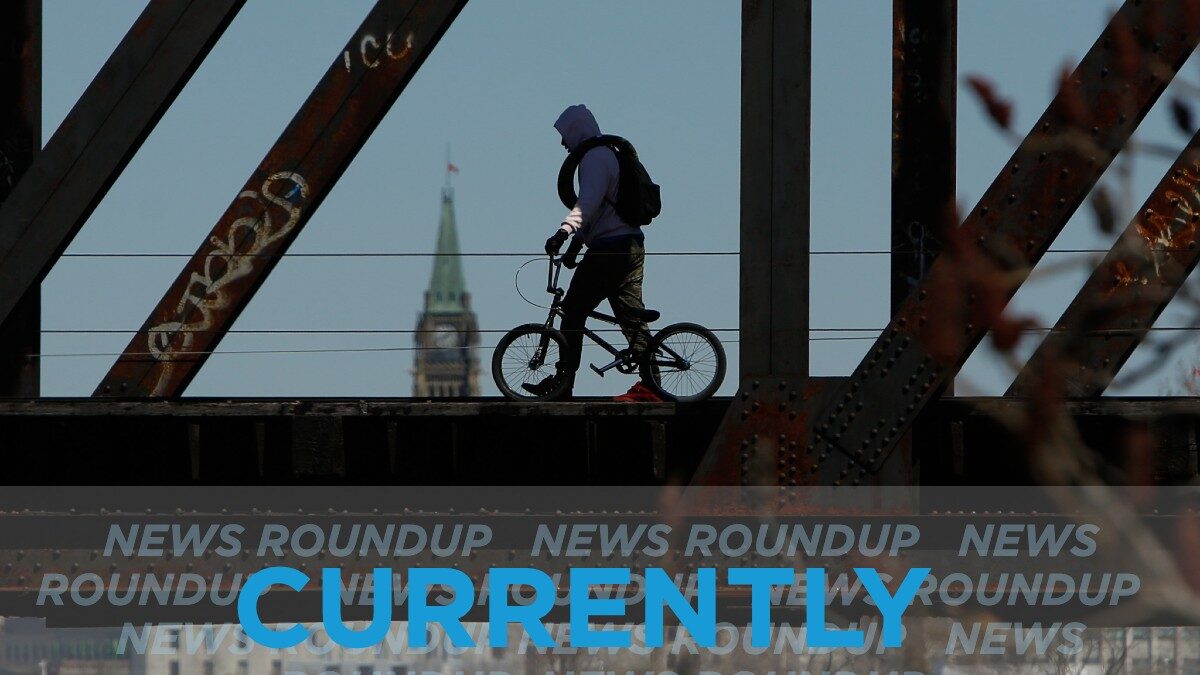 Showers will end this afternoon and the winds will die down, Environment Canada says, with the high reaching 12C and the low tonight falling to 3C.
Ottawa's light rail system returned to partial service on Friday morning after a prolonged closure. It was out of service for nearly two months — one month, 23 days, 16 hours and 30 minutes to be exact — after a train derailed before entering Tremblay Station on Sept. 19. CBC has more.
With nine players in the NHL's COVID-19 protocol, the Ottawa Senators couldn't manage any offence against a surging Los Angeles Kings side that has won seven in a row, CBC reports.
As the National Capital Commission launches new public consultations on future interprovincial crossings between Ottawa and Gatineau, a draft report concludes a sixth bridge over the Ottawa River would not drive significant truck traffic out of the downtown core. CTV has more.
CTV reports the national Remembrance Day ceremony in Ottawa on Thursday was delayed because a suspicious package was identified on the premises.
Health Canada's new guidance on building occupancy is paving the way for the return of the public servants to their government offices, the Ottawa Citizen reports.
---
More Stories