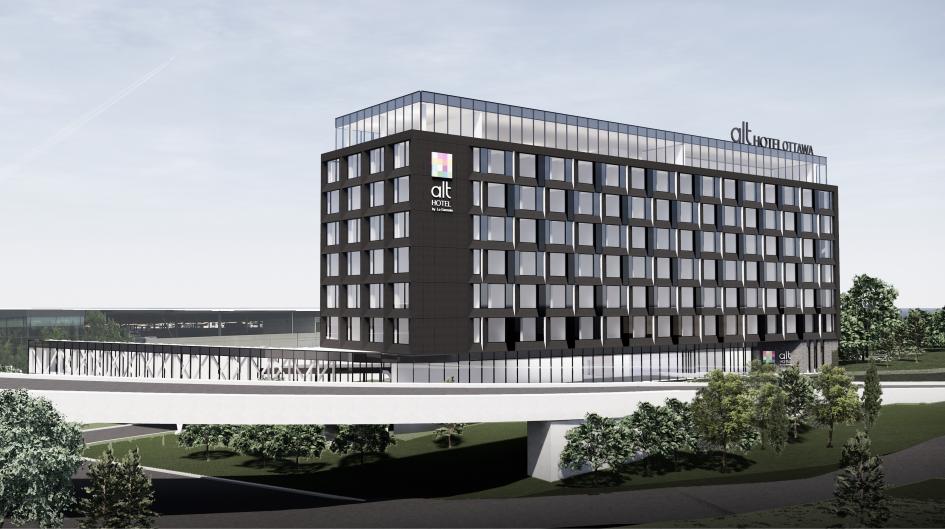 After two weeks of controversy over a proposed multi-million dollar tax break for a planned airport hotel, Ottawa's city council has firmly rejected the idea in an 18-7 decision at its last meeting.
The vote on the modified proposal — which reduced the planned tax break from $13 million over 25 years to $3.7 million over 10 years — came a week after a heated finance committee meeting in which councillors sparred over how best to encourage economic development around Ottawa's airport.
In the April 4 committee meeting, councillors recorded a tie vote on the original $13-million tax break sought by Germain Hotels — supported by the Ottawa International Airport Authority — for a 180-room Alt Hotel connected to the airport terminal in the south end of the city.
The tax break would have been awarded under a Capital Improvement Plan program aimed at encouraging economic development in the city.
The CIP allows for financial incentives directly to property owners to stimulate new development.
In this case, the city would have granted the hotel a $13-million tax break to help stimulate the development of the project.
The hotel was to take two and a half years to complete under the original plan.
It took nearly four hours on April 4 to hear the delegates plead their case and for committee members to come to a decision.
Six of the 12 committee members, including Ottawa Mayor Mark Sutcliffe, voted against giving the original CIP to Germain.
Sutcliffe tweeted before the meeting that he would oppose the proposed grant. His public statement stoked a debate about the city's role in supporting a private-sector development.
"I support the airport authority and its plan to turn Ottawa into a travel hub," Sutcliffe tweeted. "But the city is facing significant financial pressures and there is the prospect of economic uncertainty in the months ahead."
On April 12, the compromise with the much-reduced CIP proposal was strongly defeated by city council.
The proposal for a CIP was sought by Germain after the company said supply chain problems and inflation pushed construction costs to $55 million.
At the April 4 meeting, Ottawa Tourism expressed support for the project and was represented at the meeting by its vice-president of destination development Catherine Callary. She said that the hotel would have a major impact on the area around the airport.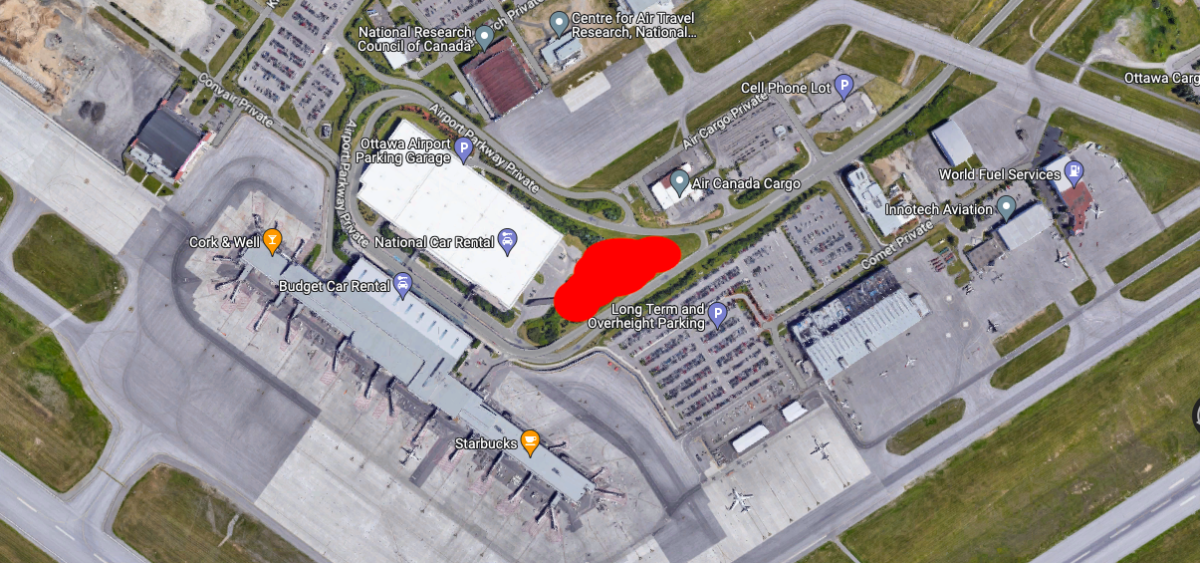 "Ottawa Tourism's support of this project is not support for a hotel," Callary said. "It is a support for an amenity that creates a competitive scenario for the airport and for the airport district under the CIP."
Callary said the project would stimulate commercial development in the airport district.
"All of these things add momentum and act as magnets for other businesses that come in there," Callary says. "It definitely helps to create an airport district with all of these options available to travelers as they come through . . . This is the type of thing that we need to see in the airport district."
Two of these projects have already happened.
Porter Airlines is building a maintenance hangar for more than 30 of its aircraft at the Ottawa airport, and Air France has begun a direct flight from Ottawa to Paris.
'If you want to have something that's really state of the art, and I think Ottawa deserves that, that's really a good argument to have a hotel connected to a terminal facility.'

— Hugo Germain, vice-president of hotel operations, Germain Hotels
Mark Laroche, president and CEO of the Ottawa International Airport Authority, outlined the impact these recent developments have had.
"Right now, we have the opportunity with (Porter), who's buying 50 aircraft, and he's going to put them in the best place possible," Laroche says. "I want that to be the Ottawa airport."
Laroche said this is all in the goal of growing Ottawa's impact on the aviation business.
"We have the aspiration to become a hub airport," said Laroche. "A hub airport brings in more passengers from other (places) and that enables us as an airport to provide additional flights and additional direct routes. That opportunity does not happen often."
Laroche said the hotel would play a large role in the push to becoming a hub airport.
"If we do not become a hub airport, we are going to continue feeding Toronto 40 times a day," he said. "We're going to be a regional airport."
Hugo Germain, vice-president of hotel operations at Germain Hotels, said that the hotel would benefit the airport through its high-quality features.
"These are the top amenities," he said. "If you want to have something that's really state of the art, and I think Ottawa deserves that, that's really a good argument to have a hotel connected to a terminal facility."
When asked how the hotel would respond if the original, $13-million CIP was not approved, Germain said that further consultation would need to be done.
"We will have to go back and talk to the airport and look at the commercial terms of what we have as a deal right now."
A further conversation with investors would also need to be had, he said.
'We're pleased to see this egregious use of taxpayer dollars being rejected by Council today — it was clear from the changing proposals that Germain Hotels did not need this grant.'

— Sam Hersh, board member, Horizon Ottawa
"A hotel of this investment of this magnitude … you can imagine we are not doing this all cash," Germain said. "We have a lender and the lender is entertaining this as an additional source of help in order to justify doing this investment."
After the modified, $3.7-million CIP proposal was also rejected at Wednesday's council meeting, a leading critic of the tax-break plan applauded the outcome.
"We're pleased to see this egregious use of taxpayer dollars being rejected by Council today — it was clear from the changing proposals that Germain Hotels did not need this grant," said Sam Hersh, a board member of Horizon Ottawa, a city hall watchdog and social justice advocacy group. "This decision today shows that when the community pushes back and raises its voice that we can have an impact."
Horizon Ottawa had criticized a prior use of the CIP program in May 2021 "to give a $2.9-million tax break to a Porsche dealership in Vanier under the guise of 'community benefit."
---
More Stories