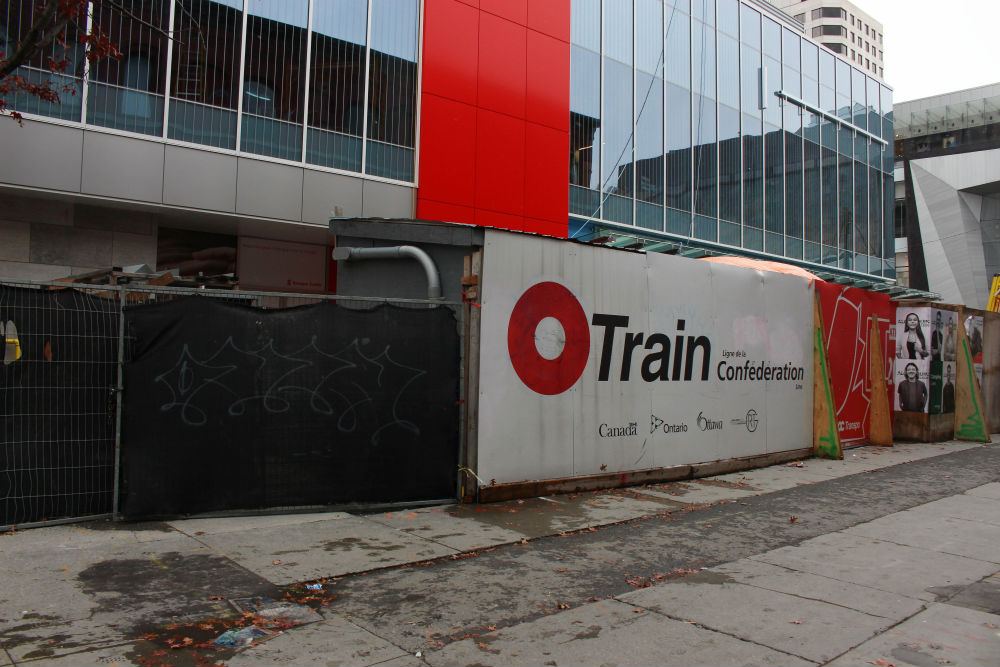 The Rideau Transit Group (RTG) has announced that it will deliver a finished first phase of light rail to the City of Ottawa by the end of March.
The $2.1 billion, 12.5-kilometre system has been dogged by missed deadlines including a final one on Wednesday when RTG asked for one more day before revealing the March 31 date.
The city had hoped to be operating light rail last May, but that deadline was missed as was a second target of Nov. 2. A massive sinkhole that opened on Rideau Street in June 2016 has been blamed for much of the delay.
RTG is a consortium of a more than a dozen firms including the construction giant EllisDon, the engineering company SNC Lavalin and Alstom, the company that has made the trains that will travel through 13 stations from Blair Road to Tunney's Pasture.
According to a memo the city treasurer sent to council last month, the project which runs from Blair Station to Tunney's Pasture has cost $25 million in delays. It's unclear who will pick up the tab for the delays.