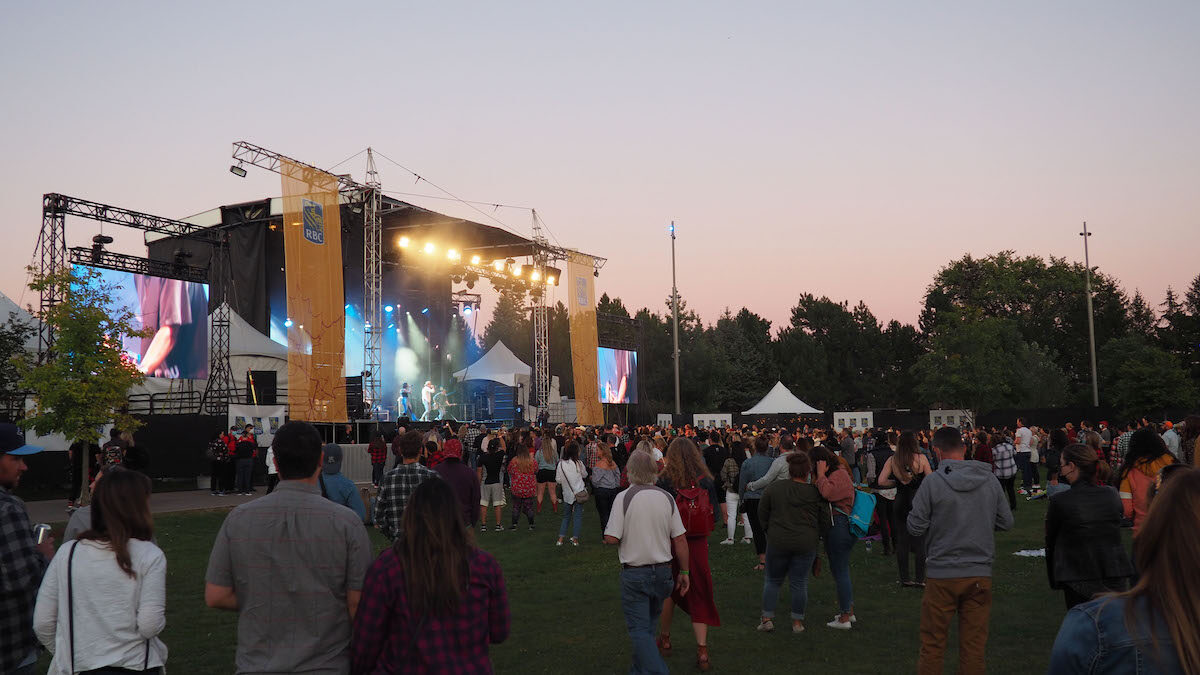 Live music successfully made its return to the city of Ottawa this past weekend with a stripped down version of the CityFolk festival.
The weekend-long event kicked off the first of two in the lineup of Ottawa Fall Festivals, put on by the organizers of CityFolk and RBC Ottawa Bluesfest. CityFolk took place Sept. 16-18 and a version of Bluesfest starts tonight and runs to Sept. 25 on the Great Lawn at Lansdowne Park under continuing COVID-10 protocols.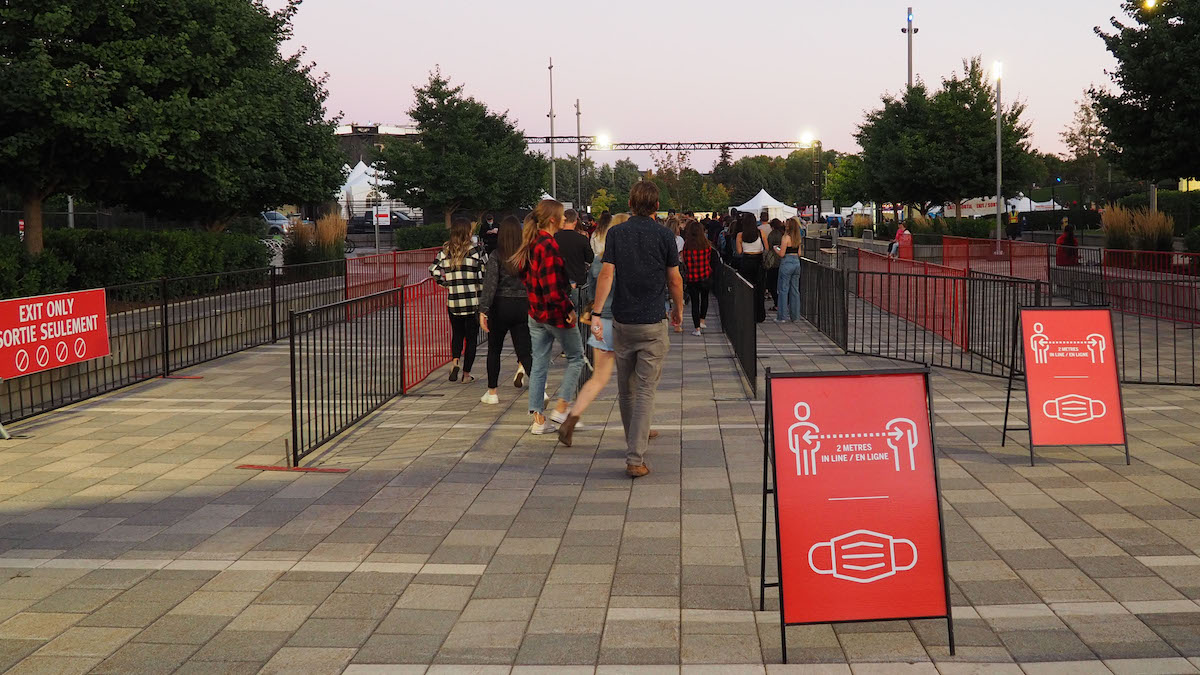 CityFolk was one of Ottawa's first large events since Ontario's partial pandemic reopening in June.
Attendance was limited to 5,000 a night and attendees had to provide proof of vaccination to enter the festival grounds. Masks were also mandatory while at the event.
But that didn't deter those in attendance from enjoying the show.
Country music fan Veronica Laplante said she was excited to see Dean Brody and The Reklaws, two of Canada's top country acts. She visited the festival with a group of her friends, none of whom had been to a concert since before the pandemic.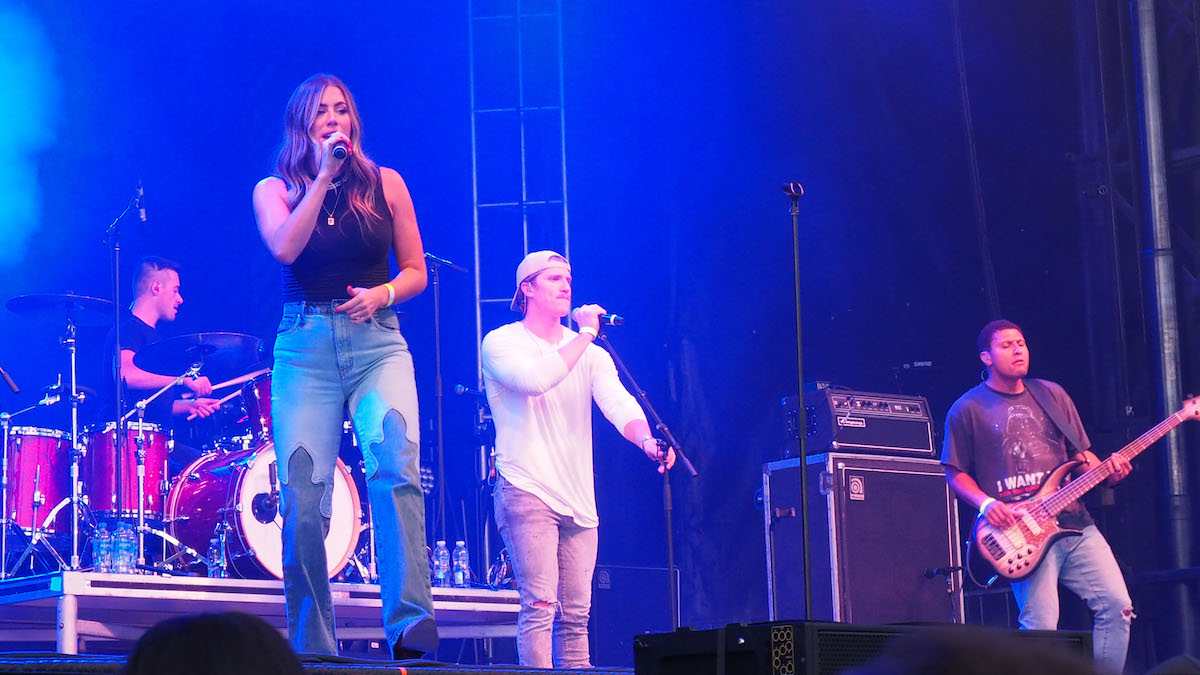 "We're all so excited to be here together, but I think it's interesting seeing the different dynamics of people showing their proof of vaccination and trusting they'll all wear their masks," said Laplante. "I didn't know what to expect really, but I think it's a step in the right direction for sure. So it's exciting."
Chloe Watson did not experience as much of a shock to be in such a crowded place as the others did.
"I lived in B.C. throughout most of the pandemic, so I haven't experienced as tight of restrictions as people in Ontario have," Watson said. "It's different for me to see so many people wearing masks compared to across the country where it's been optional for so long."
Standing away from the crowds, Nicole, an event volunteer, watched as she admired the organizing team's hard work. "It's been so great volunteering this weekend and seeing so many people come together once again," she said.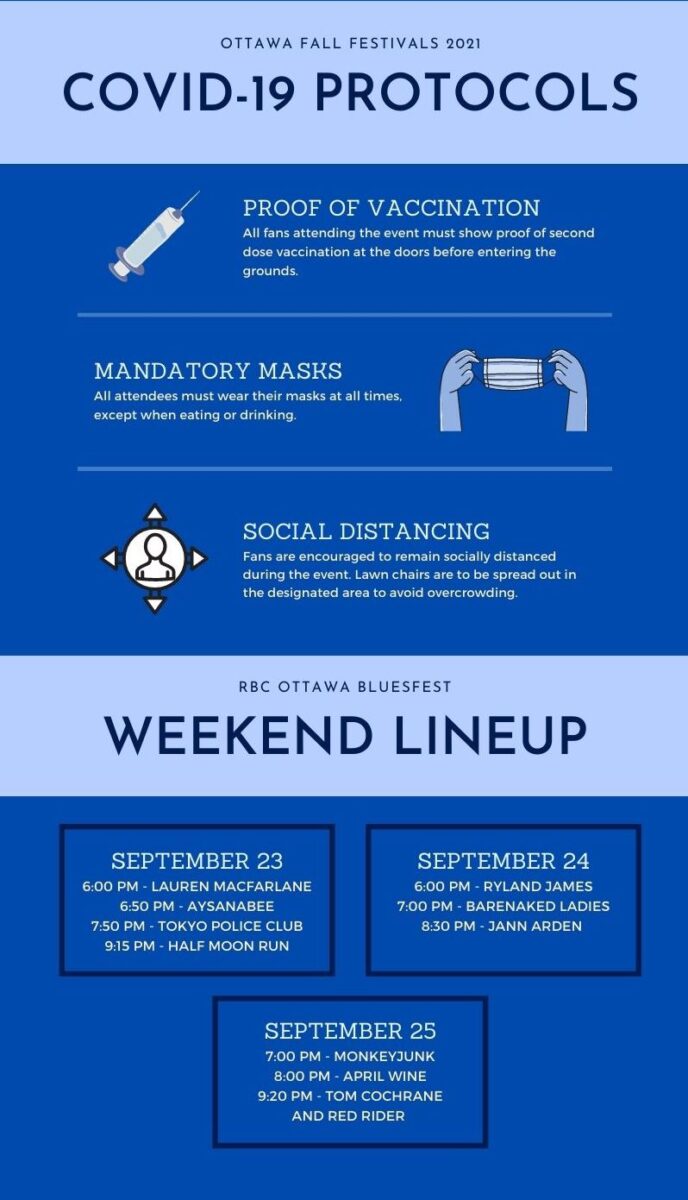 "The whole weekend has gone smoothly and everyone has co-operated with the COVID restrictions. … I would consider it a successful kick-off and we can't wait for Bluesfest next weekend."
Thousands of fans slowly made their way onto the Great Lawn throughout Saturday evening, the third and final night of the festival. Spectators were able to watch from socially distanced lawn chairs at the back of the crowd, or together with other fans in front of the stage.
Sophie McDonagh, a University of Ottawa student who attended with two friends, said she was glad to see the crowds in person.
"People who want to attend have to know there's risks in coming, but (the organizers) have done a great job placing protocols… I haven't seen such a big crowd in almost two years, but knowing everyone here is fully vaccinated makes me feel so much safer," she said.
The crowd attending RBC Ottawa Bluesfest can expect a similar weekend. The same COVID-19 protocols will be in effect and fans are encouraged to stay within their group to promote social distancing.
"I think the organizers, staff and volunteers definitely took the extra steps that were needed in order to make sure we're taking the right precautions to limit the outbreaks or the cases that could potentially unravel themselves after this," said Laplante.
"If they want to have events like this in the future this is exactly what they need to do moving forward."
---
More Stories