The final session of the 2018-22 term of Ottawa city council came to an abrupt end on Nov. 9 when College Ward's disgraced Coun. Rick Chiarelli took his turn addressing constituents, shortly after colleagues had unanimously voted in favour of suspending his pay for 90-days.
Outgoing councillors were given an opportunity to make a farewell statement at the meeting to mark the end of their term in office. Chiarelli, who joined virtually and was surrounded by family, began listing his achievements as he summarized his record on council.
"Over the more than 30 years that I have been in public life I have always strived to help each constituent to the best of my ability," Chiarelli said as he reflected on his career. "Looking back, I am very proud of the connections I made with individuals in the city."
But barely a minute had passed before outgoing mayor Jim Watson interjected to indicate quorum had been lost after several members of council had left the chambers in protest during the councillor's remarks.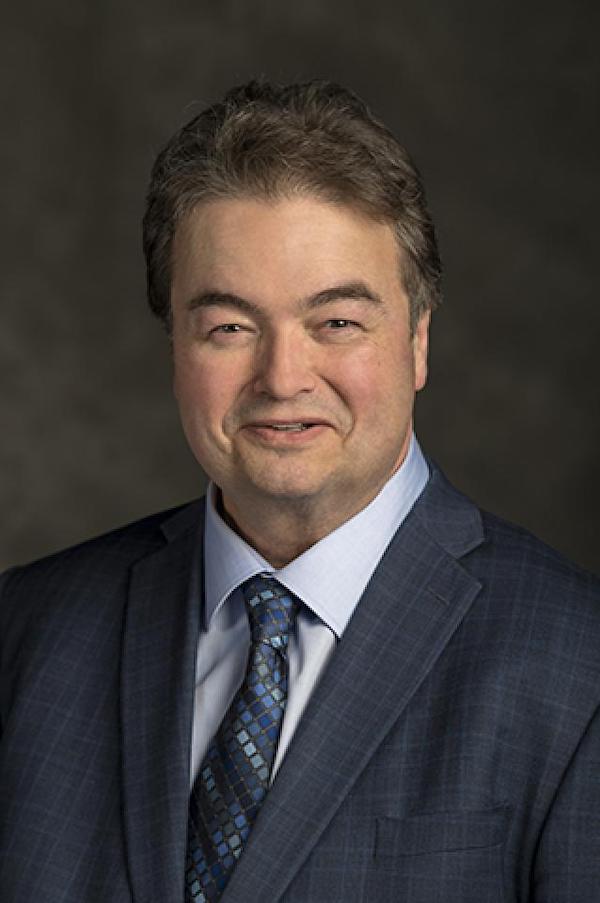 Chiarelli's most recent suspension in pay, which will amount to an estimated $27,000, followed recommendations outlined in a new, damning 64-page report submitted recently by Integrity Commissioner Karyn Shepherd for council's review.
The report concludes the commissioner's months-long investigation into sexual harassment allegations against Chiarelli filed earlier this year by a former staffer and details a series of incidents that took place between 2013 and 2015.
The allegations made by the staffer, who had been in her early 20s at the time, include claims that Chiarelli required her to "wear revealing clothing at work events" and offered her $200-$300 in cash to "perform sexual acts on random men" whom she was instructed to find in nightclubs.
Shepherd, who was in the chambers for the meeting, was asked by Rideau-Vanier Coun. Mathieu Fleury whether council had the authority to remove a member in light of allegations of this nature. But she chose to redirect the question to city lawyer Rick O'Connor.
"There is nothing in the Municipal Act, as it stands today, that will allow a municipal council to remove or revoke the appointment of one of its members," O'Connor responded, adding that only the province had the authority to remove an individual from the council table.
Chiarelli, who appeared flustered after being cut off from delivering his final remarks as a councillor, attempted to barrel past the mayor's interjection. But Watson went ahead with a motion to bring the meeting to an end to thwart Chiarelli's moment in the spotlight.
Other allegations made by the staffer included an accusation that the controversial councillor discouraged her from reporting a sexual assault and forbade her from seeking mental health counselling following the incident.
According to the integrity commissioner's report, the complaints outlined are "a non-exhaustive list."
It wasn't the first time the controversial councillor had been sanctioned by council. Council voted to dock his pay for nine months in 2021 after Shepherd's predecessor, Robert Marleau, issued a report of his own describing Chiarelli's misbehaviour as a "shocking and astounding failure to treat the complainants with the respect they were due and required of him by
the Code of Conduct."
At that timer, Chiarelli's withheld salary was redirected to support victims of domestic violence and sexual assault. Council opted to take the same course of action on Nov. 9 after Bay Ward Coun. Theresa Kavanagh put forth a motion to redirect the suspended pay towards similar causes.
"This motion will bring closure to a dark page in the life of the City of Ottawa and this council," said Kavanagh, who served as council's first-ever liaison for women and gender equity. "Further monies that would have gone to Coun. Chiarelli from this fund will be appropriately directed to organizations supporting women and people who have faced gender-based silencing and harassment."
In addition to suspended pay, the report recommended that council require Chiarelli to provide either a verbal or written apology for his actions. As he was no longer a sitting councillor after Nov. 18 when the new term of council officially began following last month's municipal election, there was no way of ensuring Chiarelli complied with that order.
---
More Stories