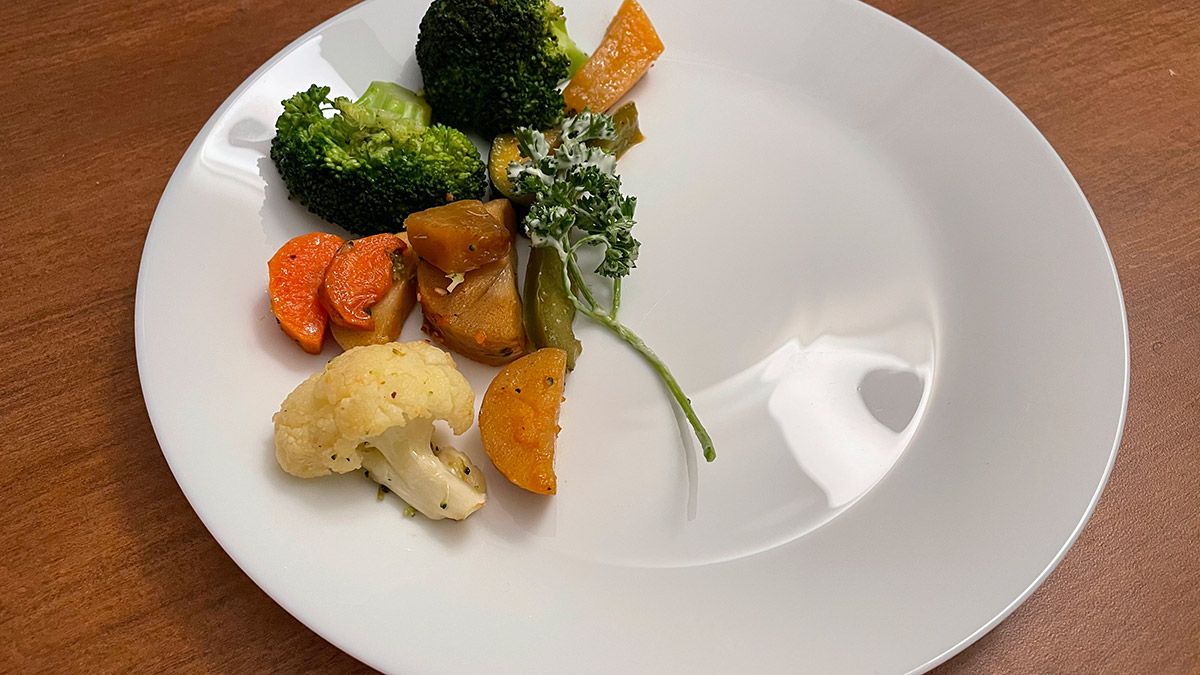 This article contains content which may be upsetting for those with an eating disorder. If you or someone you know is struggling with an eating disorder, please contact the NEDIC helpline at 1-866-NEDIC-20 and 416-340-4156, or find a service provider in your area at https://nedic.ca/find-a-provider/
Demand for treatment of eating disorders has jumped across Canada during the pandemic causing what one expert calls "a perfect storm."
Eating disorders are biologically influenced medical illnesses "marked by severe disturbances to a person's eating behaviours," according to the U.S. National Institute of Mental Health. These behaviours encompass conditions involving an obsession with food, weight and appearance, such as anorexia nervosa, bulimia, and binge-eating disorder, all of which can lead to severe medical issues such as osteoporosis, heart attacks and death.
The causes of eating disorders are not fully understood, with research suggesting a combination of "genetic, biological, behavioural, psychological and social factors" contribute to a person's risk of developing eating disorders.
Eating disorders affect people of all ethnic origins, genders, body types, and ages, but commonly begin in adolescence.
"Eating disorders really breathe in the secrecy, so they can be hidden and there's no one to recognize what's going on," said Karen Patte, an assistant professor of health sciences at Brock University in St. Catharines, Ont.
The Alberta Children's Hospital in Calgary has seen acute new inpatient referrals increase 125 per cent since 2019, says Dr. April Elliott, the head of adolescent medicine in the department of pediatrics. This trend has been seen nationally, says Elliott, adding that her patients report isolation has especially worsened their illnesses.
"We have to remember that it's a brain disease," said Elliott. "This is a manifestation of a malnourished brain."
SickKids Hospital in Toronto is reporting a 30 per cent increase in admissions over the course of 2020, with an estimated 50 to 60 per cent increase for out-patient care. The Children's Hospital of Eastern Ontario has reported a 63 per cent jump in admissions.
Dr. Sachiko Nagasawa, a clinical psychologist in North Bay, Ont., says the lack of structure and social support, as well as increased social media consumption where thin bodies are idealized, are likely playing a role. The increased social media consumption in the pandemic exposes people to more "thin ideals" and "toxic diet culture," says Nagasawa, both of which can contribute the development of an eating disorder.
She points to the skyrocketing number of calls to NEDIC's helpline over the past months, adding that there's been an increase in demand for eating disorder treatment at her clinic as well.
Elliott's hospital in Calgary has seen a huge increase in demand for care, which is difficult to meet, she says. Before the pandemic, Elliott says, waitlists for out-patient assessment were one week but are now from 12 to 16 weeks for an acute assessment.
Elliott says the Alberta Children's Hospital moved dieticians, therapists and support groups online, but she acknowledges "nothing is going to ever replace a face-to-face with an individual."
Kara Henry says she empathizes for those in treatment right now, but isn't surprised by the increased demand. "The world feels very out of control right now," says Henry. An eating disorder may feel like "a very quick and easy way to control something in your life," she says.
Henry, 29, runs an Instagram account, @recovery.chii, that charts her recovery from her eating disorder.
Henry says she can't imagine how difficult it must be for patients right now who are on treatment plans, where they are expected to gain weight. and fight their symptoms.
"You're not getting that in-person contact with your dietician or your therapist."
She says she knows from experience how long treatment waitlists can be, and says "this will just put them back even further."
She encourages those with eating disorders to try to heal in whatever way that they can.
"Maybe what you can do today is just getting by and not getting worse," says Henry. "Maybe today you don't get better but you don't get worse."
Henry says a coping strategy she has found useful is to keep "open lines of communication with loved ones." She says she talks with her parents nearly daily. "It's a helpful reminder that, though physically distant, I am still connected to people."
She says she is also using hobbies to occupy her time and attention. Henry says she is learning French, working on puzzles, and studying for the LSAT as an intellectual exercise, as she doesn't plan to go to law school.
Dr. Anita Federici, a psychologist in Midland, Ont., says her clinic has seen a drastic increase in demand. Earlier this month, her clinic received 30 referrals in two days. She says, across the province, there have been increases in new cases and relapses. 
In the field of eating disorder treatment, she says, there are not the resources to accommodate the demand. Most out-patient services have been either halved, or cut because of COVID-19, she says. "People are being turned away because there simply isn't the treatment that could save their lives."
This problem has been years in the making, says Federici. There's been a lack of attention and ministry funding for these illnesses, "and then COVID came along and exacerbated what was already a crisis."
Elliott says it's necessary to put more funding into prevention, plus more funding for acute care across Canada, to allow for effective treatment of patients within hospitals and strong community-based support.
"We need to support all along the way, to really help individuals with this disease."
---
More Stories