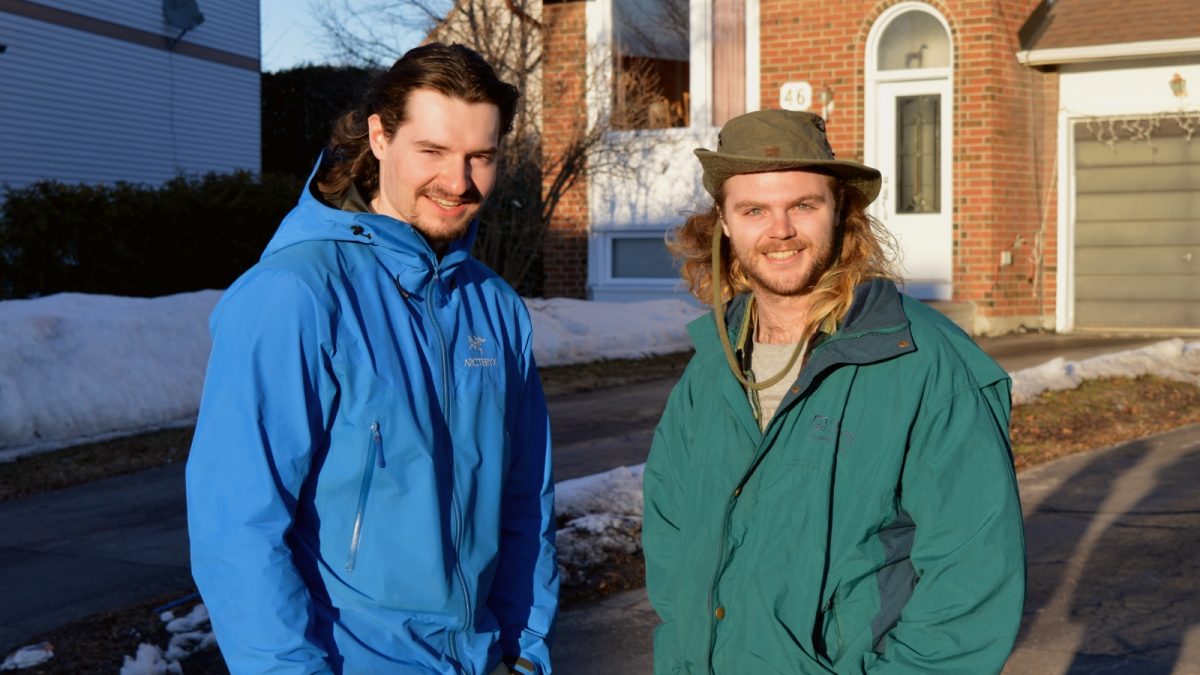 Update: A post on Facebook Aug. 11 showed a photo of Sam West and Cameron Frail at the Pacific Ocean at the end of their ride.
It was over Thanksgiving last fall when Sam West was inspired to bike across Canada.
The recent Carleton University graduate was preparing to head to his hometown of Smiths Falls, Ontario for the holiday, but his sister had borrowed his truck. Left without a vehicle, West decided to cycle the 84-kilometre trip. That gave him the determination to try to bike across the country.
A couple weeks later, on a hike in Gatineau Park, he mentioned the idea to his friend Cameron Frail, a third-year geography student at Carleton. Whether he was invited or not — they can't recall — Frail enthusiastically jumped on board.
On May 1, the pair will begin their summer-long trip in Nova Scotia. The cycle was originally for fun, but the more they thought about it they realized it would be a great opportunity to raise money for charity.
West and Frail eventually settled on helping the Honnold Foundation, an American-based charity that supports solar energy worldwide. Alex Honnold is the founder. He's a professional rock climber known for ascending Yosemite's El Capitan without ropes. West and Frail hope to raise $10,000 for the foundation through donations and sponsorships.
"This (organization) seemed off-beat and cool, nobody really knows about it. I'm in geography and we're both environmentally conscious so we really wanted to focus on that," Frail said. "We're sustainably travelling across Canada, that was one of the reasons. And Alex Honnold's a really cool guy so we'd love to support this initiative."
Every donation will go directly to the foundation, he added.
"If we don't get $10,000 I don't think it will be the end of the world," Frail said.
"Even if we get close I'd be happy," West said.
The two have been training since December for the 7,000 km trip, depending which route they take. Four days a week they spend up to an hour on stationary bikes preparing for their expedition.
When it comes time to the real trip, however, they won't have to rely on stationary bikes any longer. Their main sponsor, British Columbia-based Infinity Cycle Works, is providing custom-made bicycles designed to navigate the different types of terrain and weather they will encounter.
When Frail and West reached out to Shaun Morris, the president of Infinity Cycle Works and Actions Traders Ltd., he couldn't have been more ecstatic.
"I liked their concept, the greening trend is here and bicycles are a big part of that. And I thought to myself I'd be more than happy to help these guys out," Morris said.
"It was a movie moment: put (the phone) on hold and start screaming. 'This just got real,'" West said about securing Infinity's sponsorship.
Frail's neighbour from his hometown of Caledon, outside Toronto, owns a bike shop and offered to provide them with low-cost bicycle gear. Infinity Cycle Works will also donate spare tires and extra equipment.
In addition to fundraising, their goal is to visit a national or provincial park in each province and rock climb if they get a chance. As much as this trip is about raising money for a good cause, it's also about exploring the country, they said.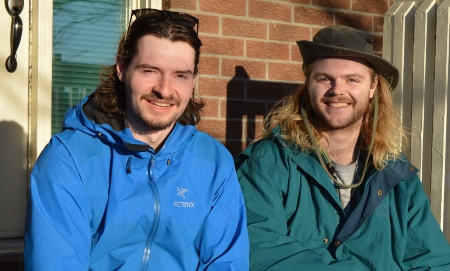 While Frail has travelled all the way to B.C., West has yet to cross the Ontario border into the western provinces.
"The thing we're looking forward to the most is meeting a lot of people. And we hope that that's a major aspect of the trip," Frail said.
"Making connections is kind of what we're looking for," West added.
Along the way they'll be sleeping in hammocks or a tent, while occasionally staying at a connection's house. They also plan to reserve beds on a website, Warm Showers, which lets strangers open their home to cyclists for a night. Their rough budget of $4,000 will aid them throughout the trip.
Although their route is tentative, they hope to cycle around 100 kilometres every day with the exception of some rest days. There won't be a day when they don't pass through a town, Frail said, which will make it easier to fill up on food and water.
Their experience will be documented on a blog, where they can update family, friends and followers about their trip. The website, along with social media, is the best way to donate, they said.