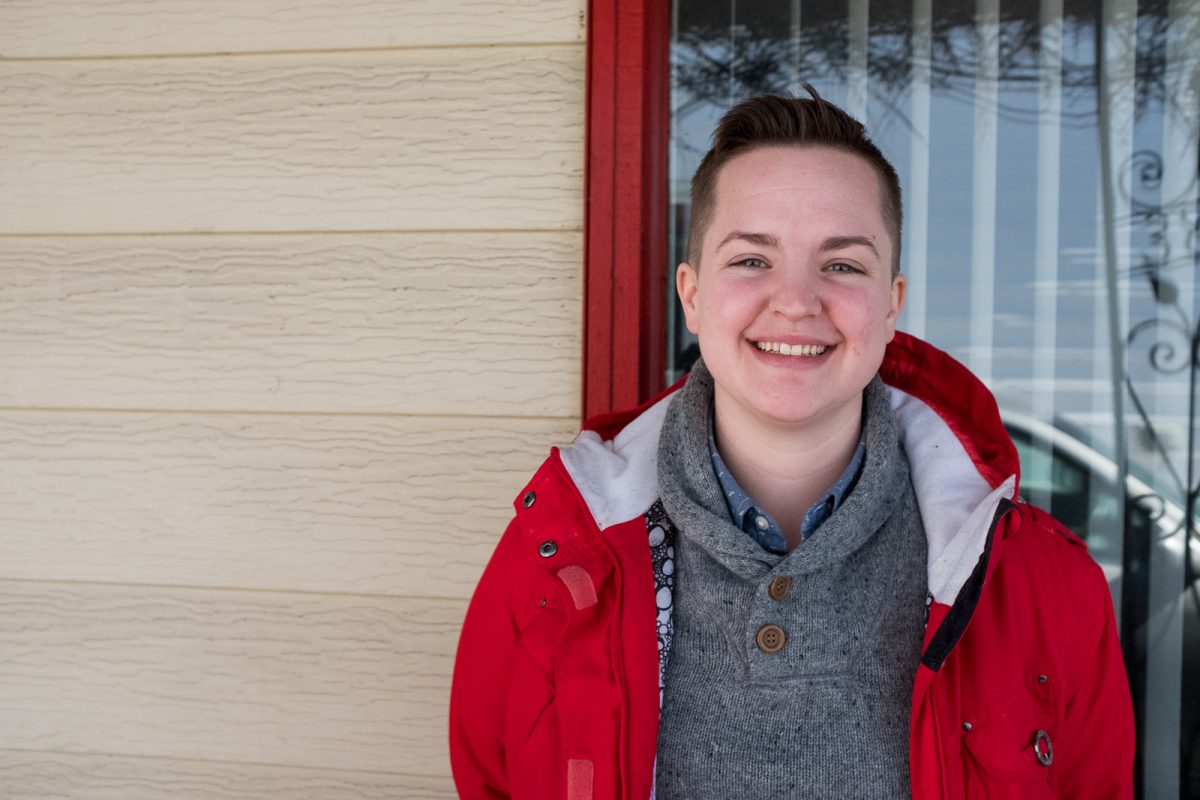 If you ask René Rivard how old he is, he'll tell you he's "been 50 for a long, long time," while his partner, Laurentin Levesque, will chime in to say he's "just turning 18." Though both are members of the Ottawa Senior Pride Network and over 65, they've stayed young at heart by opening their home to 19 university students over the past 12 years.
"I put my name on a list to host exchange students while taking Spanish classes," said Levesque, "and they started to come, one after the other; 19 students, 19 good experiences."
It's a story like theirs that inspires CJ Blake, who is trying to solve two major problems faced by Ottawa's LGBTQ2S community with one simple solution: sharing a home.
Blake's homesharing pilot, Hygge Homesharing, connects students seeking affordable rooms to rent with seniors living alone. Blake plans to launch the pilot program in September 2019, but started accepting applications April 25.
In exchange for discounted rent, students do chores around the house, such as vacuuming, cutting the grass, cooking and also provide companionship to the elder.
Blake's pilot program doesn't rely on metrics to determine it's success. "Whether we have one person or 100, the success will be in how we were able to help," said Blake. "Students need this program, seniors need this program and it's a way to improve compassion between generations."
It's a simple idea that's taken root in various cities across Canada, such as the Symbiosis program at McMaster University. Now it's coming to Ottawa's LGBTQ2S community.
"Our goal is to eradicate loneliness of our elders, but also to promote intercultural understanding and intergenerational understanding," said Blake. "Especially with how fast technology has advanced, and older folks have been left behind in that. There's such a divide, and to bridge that gap would be wonderful for society as a whole."
As Canada's population ages, communities shift and new problems demand to be solved. According to Statistics Canada, one out of five renters spends more than 50 per cent of their income on rent, while government reports on Social Isolation of Seniors estimate between 19 and 30 per cent of adults aged 65 and older say they live in isolation, creating a dangerous sense of loneliness for senior citizens whose family members have passed away or live elsewhere.
Not only is homesharing an opportunity for additional monthly income for elderly homeowners, but it's also a chance for companionship and mentorship. Currently, Rivard and Levesque are hosting a Chechnyan refugee who came to Canada to escape persecution and abuse for being gay. Although he speaks little English, the refugee finds ways to show his gratitude by shoveling the driveway after snowstorms and clearing dishes.
Rivard and Levesque see each of their guests as more than tenants. For them, it fills a gap in their home. "In many ways," said Rivard, "having younger people around the house is like having the children I never could have. For me, that is very much part of that equation."
For LGBTQ2S youth, Blake said Canada's acceptance as a nation doesn't always represent each family dynamic. "For gay youth, we haven't always had those supportive parents either," she said, referring to the 25-40 per cent of those in the housing insecurity system who identify as LGBTQ2S.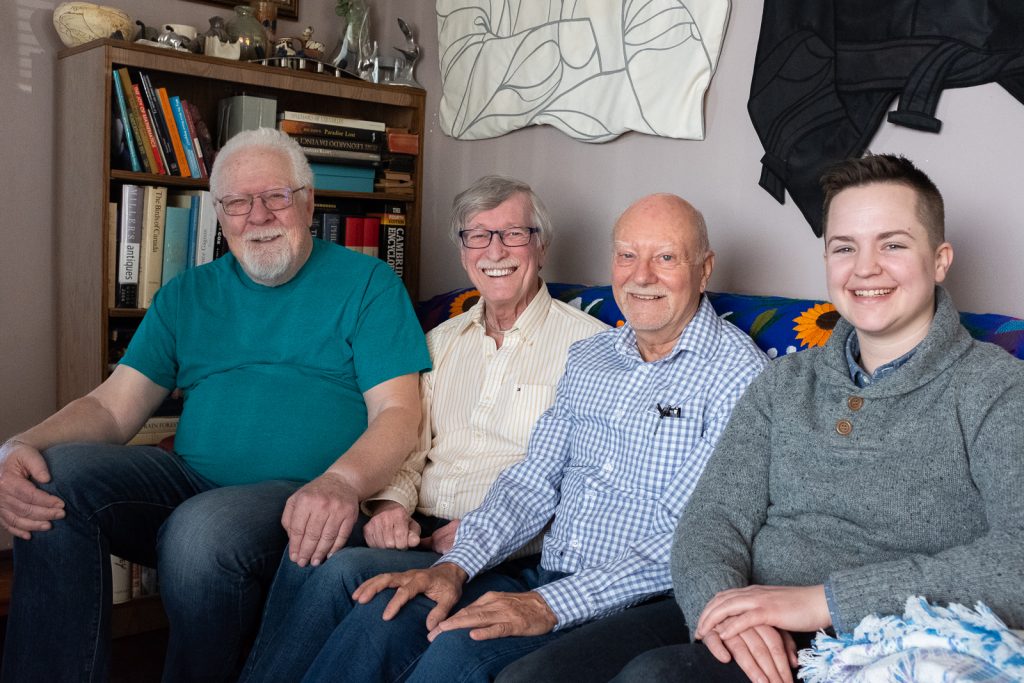 According to the Canadian Coalition Against LGBTQ+ Poverty, recent surveys of U.S. populations revealed a pattern of elevated poverty rates among LGBTQ2S people, which contribute to housing insecurity and abnormal rates of LGBTQ2S youth in foster care.
"There's a high prevalence of being kicked out of family homes for being gay. We don't talk about the issue as much, because it doesn't happen as much as it used to, but it still happens."
Blake, who graduated from the University of Ottawa with a degree in international studies and modern languages, works full-time as a caregiver. In her spare time, Blake volunteers for various LGBTQ2S organizations where she met Rivard and Levesque.
In their 47 years together, the couple might have had children and grandchildren, but it was not a feasible option since Rivard didn't always have a steady job as an artist and wouldn't have been able to adopt.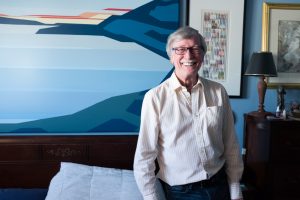 "This is one way to reconnect," said Rivard, who likes to think of all the students who have stayed at his home as part of his loving family.
"You have to accept people for who they are," he said. "When someone comes into this home, they don't have to explain who they are or what they are, and I expect the same thing. They accept me for who I am with my little quirks, and it can be as rewarding as you make it."
---
More Stories