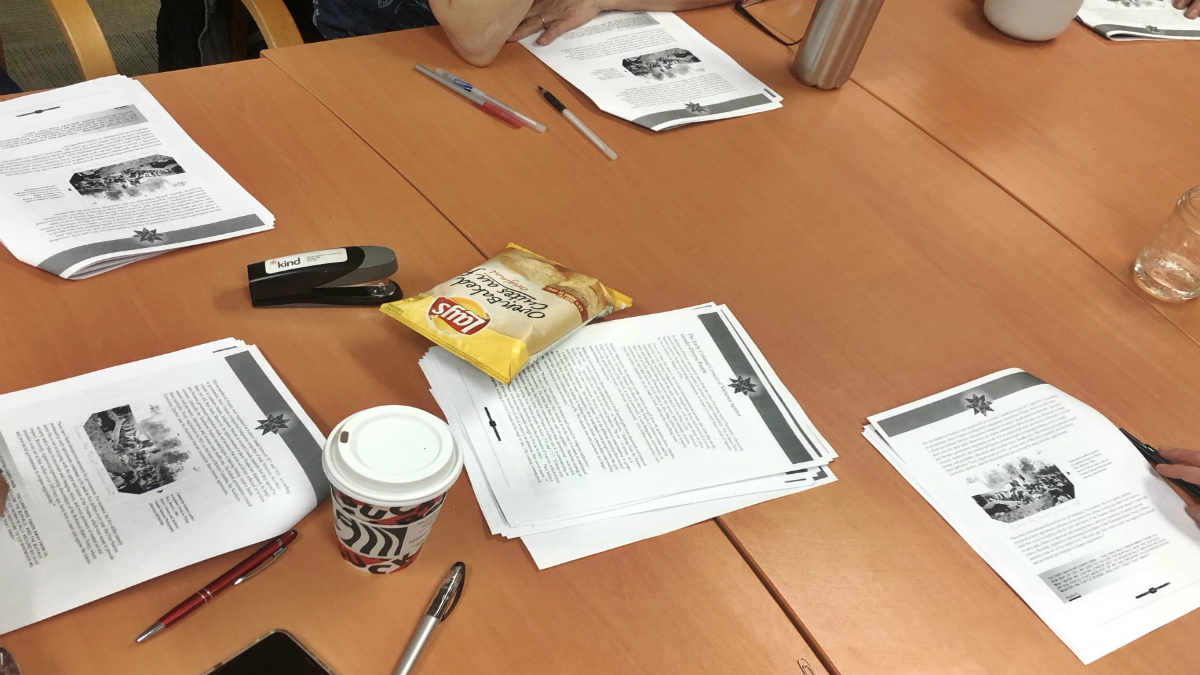 A downtown LGBTQ+ centre has organized regular readings of the national report on Missing and Murdered Indigenous Women and Girls to deepen people's knowledge of the tragedy and its historical context.
According to Kind Space, misconceptions and problematic mindsets regarding the MMIWG continue to harm Indigenous peoples following the June publication of the findings of a three-year national inquiry into the horrifying loss of so many lives.
The Somerset Street West centre says it has organized the reading sessions to challenge misconceptions without guilt or intimidation through education and discussion.
Although statistics remain elusive, it's estimated that more than 1,200 Indigenous women and girls have been murdered or have gone missing in Canada since the 1970s, a far higher proportion of violent deaths and unsolved disappearances than in the rest of the Canadian population.
The Kind Space reading groups are intended to educate non-Indigenous peoples about the oppressive thoughts and policies surrounding Indigenous peoples and communities in Canada. The reading groups began in June — promptly after the final report was released — and run about two hours every two weeks.
There will be a reading on Jan. 30 at 5:30 p.m.
Participants are reading through the MMIWG report chapter by chapter. The sessions begin with introductions and then there's a reading of a chapter, followed by questions and general discussion.
One of the group's facilitators, Carling Miller, said activism is not meaningful when people have an incomplete understanding of Indigenous people and their history in Canada.
"When we think about missing and murdered Indigenous women, it's scary and horrific. So, we sort of turn away from it, or do things that make us feel like we're doing something but really we're not."
Miller said the reading group is necessary for a deeper understanding of the issues, and that education is an act of solidarity and action, even if it may not feel that way.
The final report of the national inquiry runs more than 1,000 pages. There are also several supplementary reports that came out after the initial publication in June.
The inquiry began in early 2016 and included more than 2,000 witness accounts. The final report included 231 "calls for justice" — recommendations to governments, police and the general Canadian public to address discrimination and ongoing violence directed at Indigenous women and girls.
The report also highlighted the systemic violence facing a wide range of 2SLGBTQQIA people, which stands for Two-Spirit, lesbian, gay, bisexual, transgender, queer, questioning, intersex and asexual.
The report states on page 186: "It is to be understood that these recommendations, which we frame as 'Calls for Justice' are legal imperatives – they are not optional."
Kind Space has organized the sessions based on the belief that activism should come from an informed place, and that this is the foundation for social change.
Kind Space also runs facilitator training alongside the reading groups. These sessions are for attendees who want to hold their own reading groups in other communities or workspaces.
The facilitators at Kind Space say they are looking to broaden their reach with more facilitator training as well as a podcast that would cover the content within the biweekly reading sessions.
Bob Mather, a regular at the group readings, says it's important to have educational spaces like this because he was not taught an accurate history of Indigenous peoples' treatment in Canada.
He said that when he was living in British Columbia in the 1970s, all the Indigenous children would attend residential schools as there were no high schools in the area. "It was nothing out of the ordinary. They didn't talk about it. So, we got a totally different perspective."
Another recurring participant, who gave her name only as Jasmine, said she attends the sessions because, she said: "We need to read it and deal with it and do something about it."