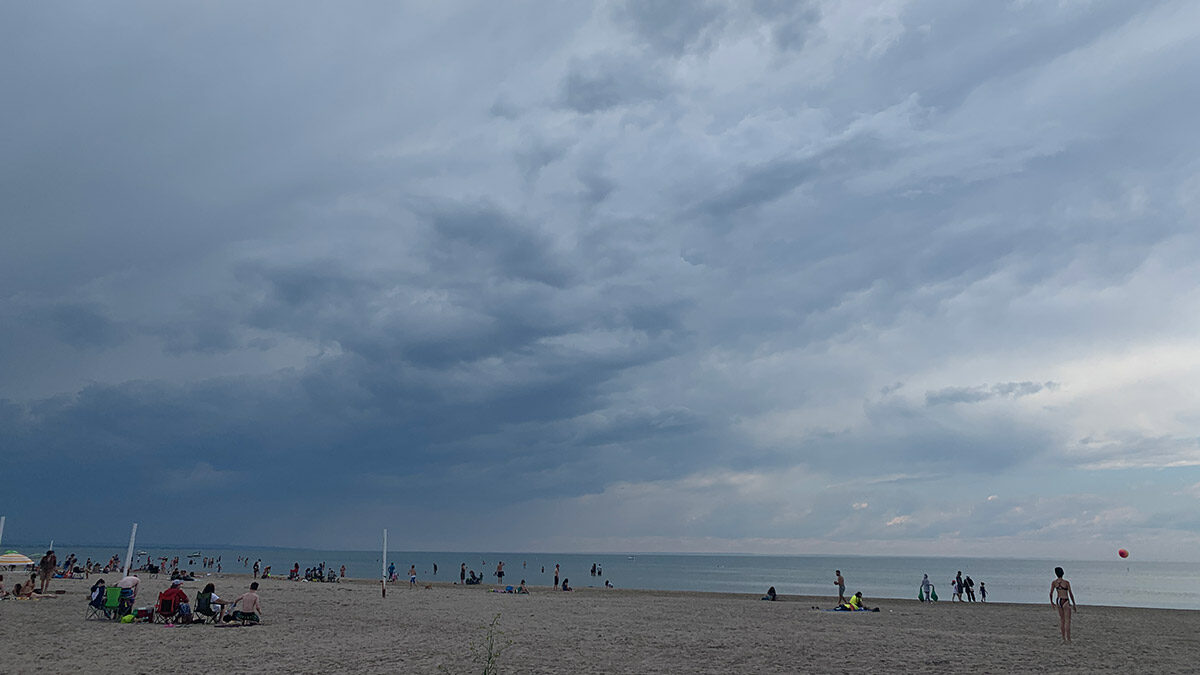 It's been a tumultuous week for the world's longest undefended international border.
Last Monday, the Canadian government announced fully vaccinated Americans and permanent residents could visit Canada starting Aug. 9 for non-essential purposes, such as tourism, without quarantining. Travellers from other nations may be allowed in in September.
However, on Thursday, the United States renewed its temporary travel restrictions, only allowing essential travel from Canada along its land border until at least Aug. 21.
Canada's easing of border restrictions will still have some limitations: for example, visitors will have to prove that they "have been fully vaccinated at least 14 days prior to entering Canada for non-essential travel."
According to the federal news release, all travellers must use the ArriveCAN app or web portal to submit their travel information and will still be required to provide a pre-entry COVID-19 molecular test result. Of all the fully vaccinated travellers, some will be selected at random for a post-arrival COVID-19 test.
Tourism will still suffer
The Niagara region of Ontario sits on the border and it relies heavily on tourism. The region received 12.9 million visitors and $2.4 billion in tourism spending in 2017, according to a report from Niagara Region.
American visitors spent the most at $203.81 on average, more than Canadians at $176.63 and other international visitors at $166.89.
Restaurants, hotels and other Niagara businesses saw their traffic drop to "almost nothing," says Hugo Chesshire, the director of policy and government relations with the Greater Niagara Chamber of Commerce. He says he's happy the government is reopening of the border to fully vaccinated individuals.
"I think this is a good step towards the reopening," says Chesshire. The requirements regarding testing and quarantine plans may deter more casual visitors to Niagara from the United States, but given the pandemic, Chesshire believes those requirements are reasonable.
Niagara Falls MP Tony Baldinelli however is not as enthused. For the Tory MP, this is another lost summer for tourism in Niagara. "The decision on fully vaccinated Americans, while a move in the right direction, is still a little too late for many businesses and tourism operators," he says.
Baldinelli also says that the pre-departure test will be a disincentive for those looking for short trips on the north side of the border. "You're not going to get a day visitor coming, who would have to assume those costs," Baldinelli says.
In Niagara, many families were divided because of the border restrictions, and the announcement's pre-departure test is also a disincentive to these families as well, says Baldinelli.
Inconsistent border regulations
The disconnect between Washington and Ottawa on the border poses a huge barrier, says Dr. David Edward-Ooi Poon, the founder of Faces of Advocacy, an organization pushing for family reunification at the Canadian border.
"For example, a Sault Ste. Marie Ontario person will have to drive to Toronto, get on a plane, fly to Detroit and then drive all the way to Sault Ste. Marie, (on the) American side. I'm not sure how that's any safer than a 20-minute drive that Sault Ste. Marie Canadian person can drive to see a Sault Ste. Marie American family member."
He also worries that foreign family members may be forced to stay in the country for a minimum stay of 15 days, as is required currently. Poon added that last week's announcement does not say if that requirement will be waived after Aug. 9.
"We are hopeful that after Aug. 9, that restriction will be gone," says Poon. "But we don't have it in writing, and that's a big problem."
"So while in principle, it's a very good thing for a lot of families, in practicality, unless operationalized properly, it actually could be very harmful and stressful for a lot of people."
---
More Stories