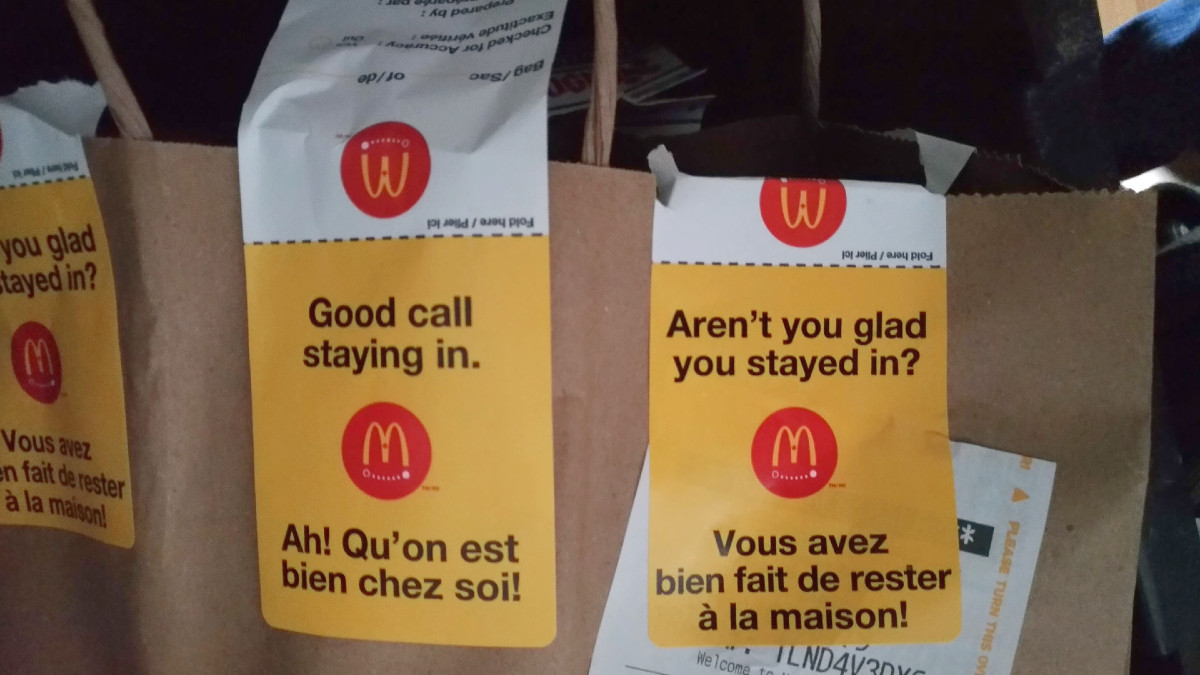 Starting today, self-employed Canadians whose jobs have been affected by COVID-19 can apply for the Canada Emergency Response Benefit, a program that comes as a huge relief to Mohamed Ghazal, a full-time Uber and UberEats driver in the Ottawa-Gatineau area.
"I sleep well knowing I can give to my family if anything were to happen to me," he said. According to Ghazal, Uber rides have been scarce since mid-March, but UberEats deliveries have increased.
"It's scary risking my life and the life of my family everyday to bring people food, but as long as I am able to work, I will work."
Andrea Chamberle, who runs an after-school daycare in her home in Kitchener, shares Ghazal's relief.
"My heart dropped when I found out schools would stay closed after March break," she said. "I had no idea how I would provide for my family. I don't have that much saved up, I didn't have a back-up plan."
Chamberle said she will apply for the relief benefits as soon as she can.
"When I started my own business, of course I thought about what would happen if I couldn't work, but I always thought it would be a matter of me getting sick or something. Not a matter of a schools closing because of a pandemic," Chamberle said.
The federal government announced more details about the expanded wage subsidy program as well as the Canada Emergency Response Benefit (CERB) on April 1. About four million Canadians are expected to apply for CERB funding this week. The portal opened Monday morning and more than 200,000 people born between January and March were able to register.
The CERB will provide $2,000 per month for up to four months, the prime minister says. Applications are available over the phone at 1-800-959-2019 or 1-800-959-2041 and online at the CRA website. Anyone whose job has been jeopardized because of social distancing practices or COVID-19 illness can apply, including the self-employed.
According to Statistics Canada data, almost three million Canadians were self-employed in 2019, or just more than 15 per cent of the workforce. 
---
---
The 'professional, scientific and technical services' sector has the largest number of self-employed workers, followed by 'construction' and 'health care and social assistance.'
---
---
"Absolutely no one saw this coming three months ago," said David Gray, an economics professor at the University of Ottawa who specializes in labour. "It's only been apparent over the past month or so that we were headed for a major recession or perhaps even a depression."
Most people who are self-employed are not covered by employment insurance from the federal government. 
"Unless they register with an employment insurance regime, that means that they are not eligible for employment insurance benefits," said Gray. "My guess is that hardly any of them would be covered."
"I never thought about unemployment," said Ghazal. "I started working for Uber because I was laid off from my other job. And this was the easiest and most flexible job for me."
If the situation gets worse for Ghazal, he said he will then apply for the emergency benefits.
Gray said most countries do not allow self-employed people to collect employment insurance benefits.
"If self-employed people qualify for employment insurance, they don't really have that much incentive to manage their firm really well and avoid bankruptcy, so there's problems with incentives and disincentives."
But, he said, rules don't apply when you have a shock of this nature.
---
More Stories