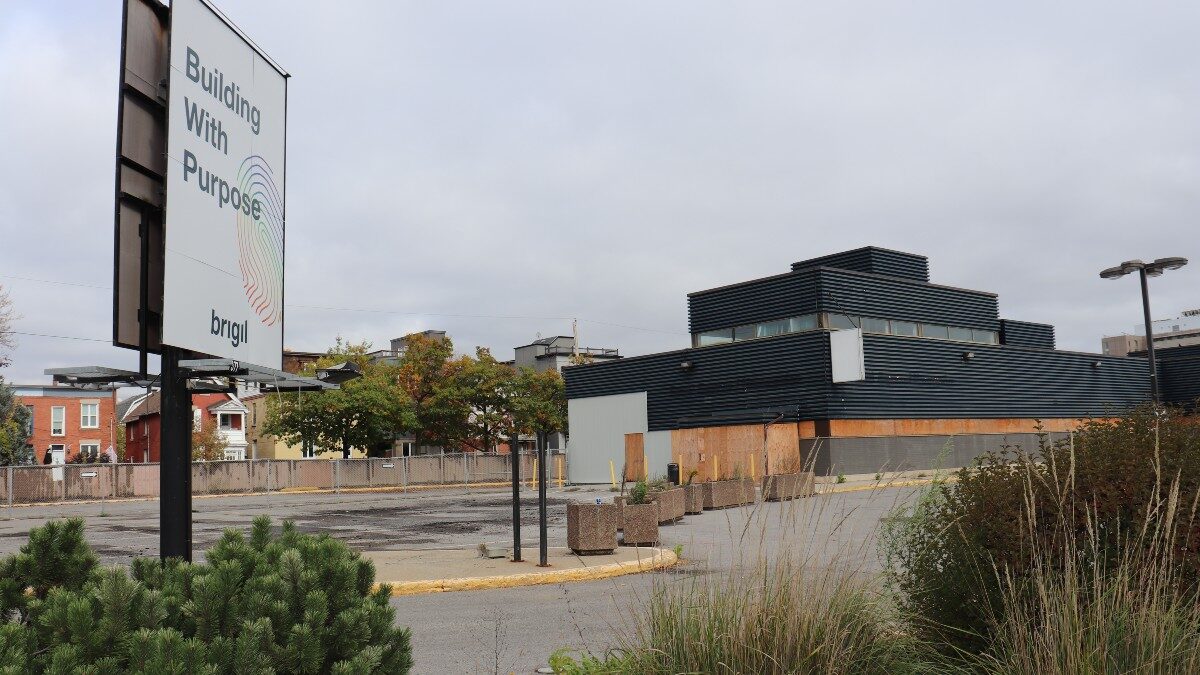 When university students returned to campus this September, not much attention was paid to one of Canada's most challenging business casualties: the complete shutdown of all Greyhound bus routes in Canada. In late October, the first reading week since the return to in-person classes left students from Northern Ontario scrambling to find a ride home.
Greyhound, the inter-city bus carrier based out of Texas, announced its exit from Canada in May 2021, a year after a lack of demand because of COVID-19 led to a temporary shut down of most of its routes. The company had already withdrawn from Western Canada in 2018 and was only operating in Ontario and Quebec when it closed.
"We deeply regret the impact this has on our staff and our customers," Greyhound Canada senior vice president Stuart Kendrick said in the announcement. "A full year without revenue has unfortunately made it impossible to continue operations."
For decades, Greyhound, which began operating in Canada in 1929, dominated the coach bus industry, monopolizing the most popular routes between major cities such as Toronto, Ottawa and Montreal. Other private coach companies have rushed to fill gaps on those most profitable routes. Motor-coach company Megabus said it would be coming to Ottawa one day after Greyhound announced its shutdown. In Southern Ontario, budget-conscious travellers can still rely on VIA Rail's popular Ontario-Quebec train route and GO Transit's inter-city bus routes in the area from Niagara to Peterborough.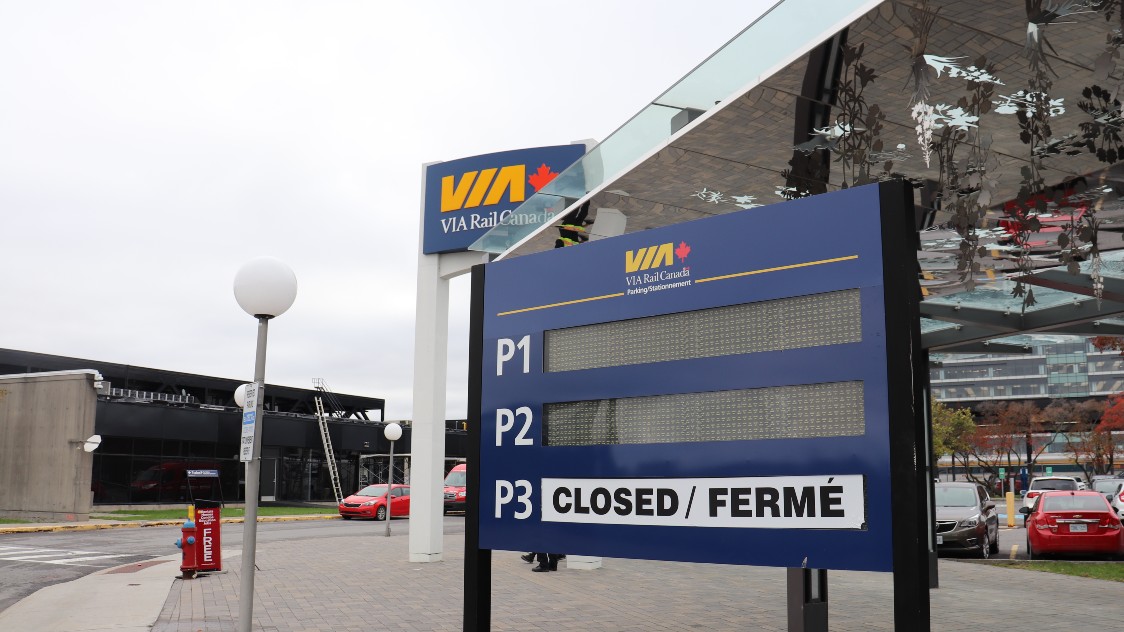 But travellers from small, rural or Indigenous communities across Canada have not been so lucky. Students, seniors, and low-income earners from those areas with limited service are feeling the brunt of the impact.
Kayleigh Jeanveau, a fourth-year University of Ottawa student who travels home to Sudbury during study breaks, noticed the change this year while trying to book her travel home in October.
"It definitely made things more complicated," she said.
Before COVID, Jeanveau said, she had options to pick from when booking her travel. "I would take the bus and then between the two buses, I would figure out which was cheaper between Greyhound and (Ontario) Northland, or whichever had the better time."
This time, she said, she didn't have much choice. For the return trip, her only one night bus was available. "It's not the biggest inconvenience in the world, but the flexibility of having two options was nice."
Other students decided to forgo bus transit.
"In first year, I took the bus quite a bit," said third-year Carleton student Logan Ockenden, also from Sudbury. "I've honestly completely avoided it. I haven't booked a bus once. I've mostly just tried to find rides other ways."
While Sudbury is not cut off from inter-city transportation infrastructure like more remote towns, travellers still have limited options. Now that Greyhound no longer offers its Ottawa-Sudbury route, budget travellers are almost entirely reliant on Ontario Northland, a provincial Crown agency that provides motor coach services in Northern Ontario.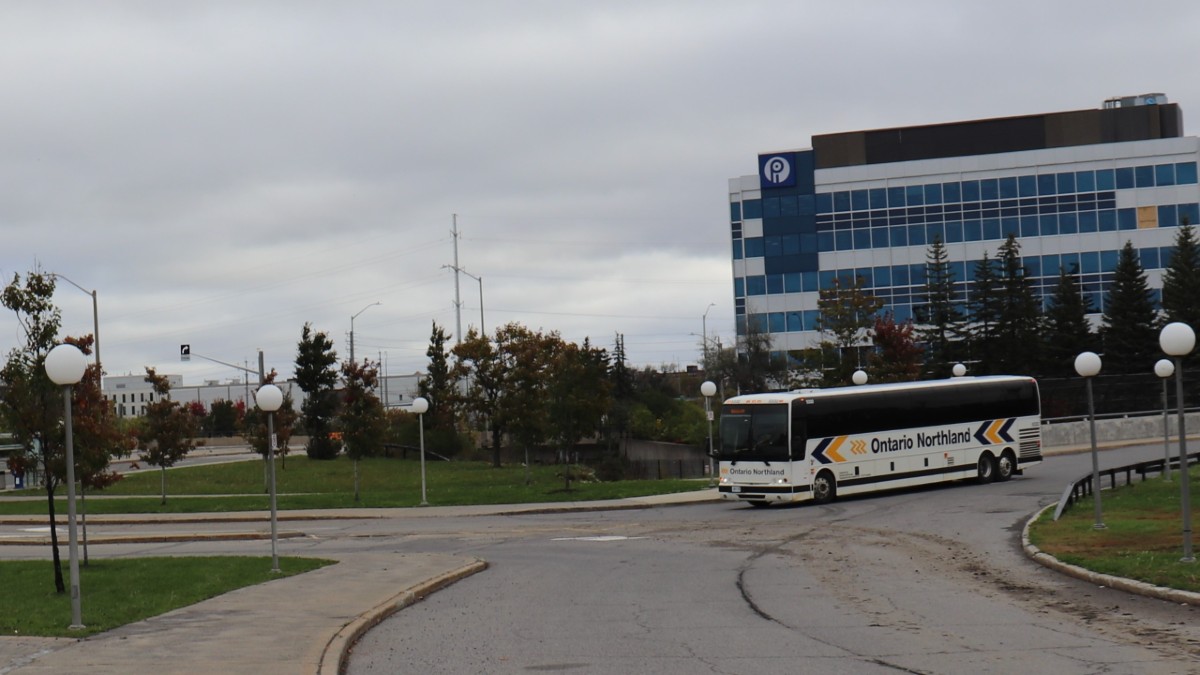 Like Greyhound, Ontario Northland also experienced a drop in ridership during the pandemic, according to senior director Tracy McPhee, forcing the company to reduce bus service in April 2020. As restrictions eased earlier this year, service resumed along all of the company's bus routes. But Greyhound's exit left a gap that McPhee says the company hopes to fill.
"We actually offer more routes as a result of Greyhound no longer being in the Canadian market," McPhee said in a phone interview. "When Greyhound did pull (out of) the market, there was a concern that there was no reliable public transportation through Northwestern Ontario. The government wanted service for these regions and it made sense for Ontario Northland to provide it as a government agency."
The company expanded west, introducing routes that spanned from Ottawa to Thunder Bay, all the way into Winnipeg. McPhee said they also partnered with transit carriers in other provinces like Maple Bus Lines and Rider Express to create easier connections between routes.
Ontario Northland, in partnership with another Crown transit agency, Metrolinx, is assessing the potential to resume passenger rail service with a 13-stop train line from Toronto to Timmins or Cochrane by the mid-2020s.
"A lot of these communities we operate in, do not have other options," said McPhee. "We do try and have very good relationships with the community itself, to try and make sure that they know what the services are that we are providing. We try and make sure that we're providing a reliable service."
Kasper Wabinski, CEO of Kasper Transportation, a bus company servicing Ontario and Manitoba, said Greyhound's decades-long industry dominance and subsequent exit have left Canada's bus and coach industry "40 years behind other countries."
Hoping to catch up with the times, his company, along with six others, formed the Coast-to-Coast Bus Coalition, which hopes to bring coach companies together to create a cross-country bus network.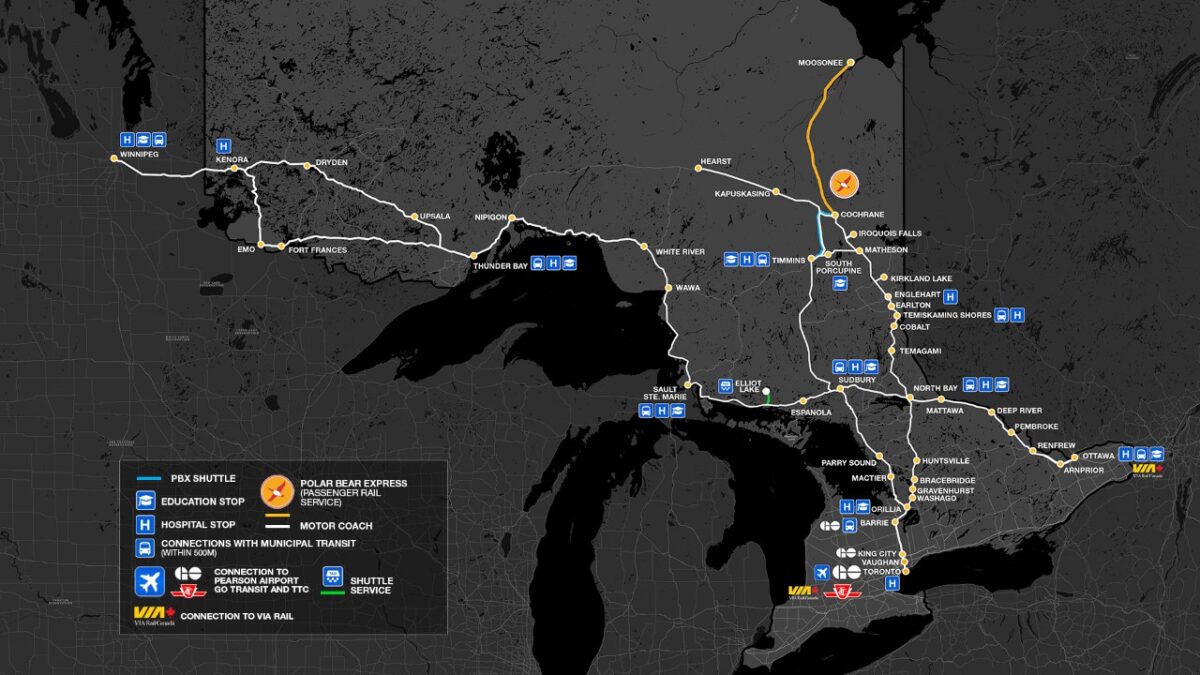 "The only way to rebuild is by coming together … to focus on providing a good quality service in their individual region," he said. "Instead of one company, trying to monopolize the whole market, and competing with existing players, we can focus on strengthening the existing infrastructure, protecting the existing groups and making strategic decisions on how to interconnect all these companies across Canada."
The Coalition is pushing the federal government to invest in their initiative and take control of inter-city transportation policies. Wabinski argues that provincial policies were responsible for creating and maintaining Greyhound's monopoly over the market, ultimately leading to the current industry strife.
Ontario's policies were unpopular enough that Ontario Premier Doug Ford's Progressive Conservative government introduced Bill 213 in 2020, which dissolved the Ontario Highway Transport Board and deregulated the industry.
"People need the bus," said Wabinski. "We don't want another monopoly, like Greyhound, which can just pull out and leave you stranded. We do want the federal government to be more involved to prevent that from ever happening again. We also want provinces to be on board."
Greyhound's exit also had a noticeable impact in Ottawa.
On Oct. 1, 2020, several months before Greyhound announced its shutdown, the company revealed that it would vacate Ottawa Central Station, the Catherine Street terminal it had occupied since 1994. The 2.55-acre property was officially sold to developer Brigil Construction on March 1, 2021, leaving Ottawa without an inter-city bus terminal for the first time since 1974.
Brigil said it plans to build multiple highrises — including residential units, and office and commercial space — on the old site. In an emailed statement, Pat Scrimgeour, director of Transit Customer Systems & Planning for the city said the city is working with bus companies to identify convenient locations to provide connections between inter-city and municipal transit, but did not comment on whether another dedicated municipal bus terminal is in the works.
---
More Stories