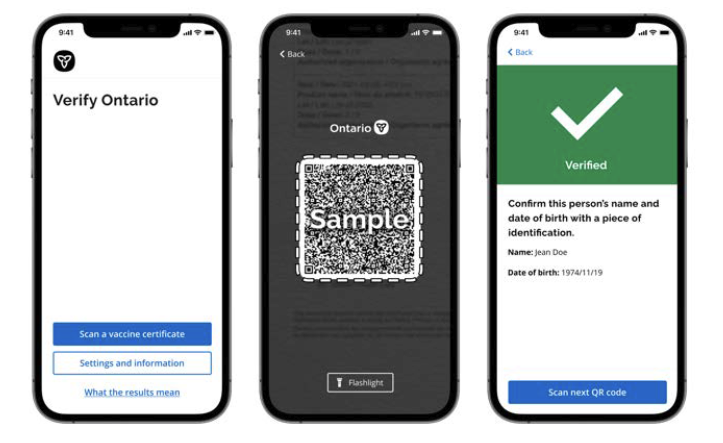 On Oct. 14, the Ontario government released its COVID-19 vaccine verification app and businesses say Verify Ontario is making it easier to check whether customers are fully vaccinated.
Ontarians can download their enhanced vaccination certificates from the province's vaccine portal as PDF documents that can be printed or stored on mobile phones. The certificates feature QR codes, a step up from the current vaccination receipts.
Businesses must download the app to scan the QR codes, but patrons don't need to. Customers have to show their vaccination certificate as well as a piece of ID. If the QR code meets eligibility requirements, the app will show a tick along with "verified." If not, the app will show a red X.
Health Minister Christine Elliott says the new system makes it "easier, faster and more convenient for Ontarians to show their proof of vaccination."
Elliott encouraged residents to download their vaccine certificate with QR codes, but individuals can continue to use paper vaccine receipts if they are more comfortable doing that.
The federal government has mandated full vaccination against COVID-19 for domestic air and rail travel beginning Oct. 30. There is a 30-dy grace period in which people can get their vaccine passports in order. These certificates will feature a Government of Canada logo on the top right-hand corner to help Ontarians travel abroad.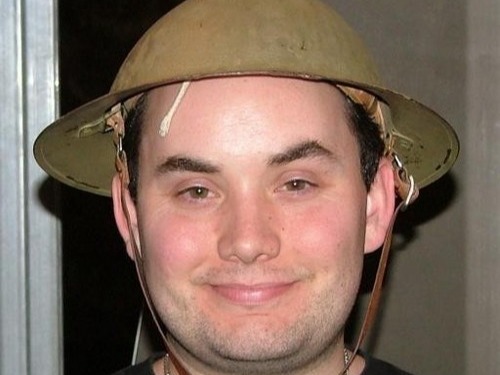 Verify Ontario follows a previous, private project to make it more efficient to check whether customers are vaxxed.
The Vaccination Receipt to Wallet project began in August to help provide Ontarians with an easy way to verify vaccination status.
The project was the first in the province to turn vaccination receipts into QR codes.
"What we've seen is that there was this need, people had this need, this desire to be able to show proof of vaccination in an easy and convenient manner. And so we saw a massive flood of interest around Sept. 22 when the mandate started," says Ryan Slobojan, a contributor to the project.
Sidebar - Ryan Slobojan and the COVID-19 pandemic
Participating in the Vaccination Receipt to Wallet project isn't Slobojan's only contribution to helping Canadians cope with the pandemic. He is also on the volunteer SOS Team of Vaccine Hunters Canada helping Canadians with personalized advice on where to find a vaccine. The following Q & A has been edited for length and clarity.
Q: What's your technical background?
A: I'm very lucky to be in a career and in an industry where I had a skillset and also the flexibility to be able to contribute to this because I've done software development and graduated Waterloo in 2003 for computer science.
Q: What motivated you to contribute to Vaccine Hunters Canada?
A: I felt motivated to do this because getting people protected against the pandemic and getting us through this is the most important thing any of us can do. When I look back on my career, I helped to launch League of Legends in 2009, worked on a variety of enterprise projects in the years, but this is by far the most mission-critical software I'm ever gonna work on. This is literally lives, and I can have a meaningful impact on people's lives doing this. I was in a position to help, I felt it was absolutely critical, I had to.
Q: What was the gap that Vaccine Hunters Canada was trying to fill?
A: We tried to address the gap of 34 different health units that were just completely chaotic. Where could you find vaccine doses? What's the eligibility today? It's different than the eligibility yesterday, which would be different than the eligibility tomorrow. Where do I sign up? And just like all this information that was just impossible to find because there was no unified system.
Q: What are you going to tell your grandchildren about what you did during the COVID-19 crisis?
A: I did what I could to help others. And this is something that I've talked to my kids about before. The Jan. 29 attack on the mosque in Quebec was an event that changed me. I remember hearing about this, and this was nine days after Trump had become president. To see that happen, to see six people killed here, my complacency died that day. So what I did with my daughter was the next day we went to a local mosque. I've never been to a mosque before. We wrote free hugs on a piece of cardboard, we went there and we just started hugging everybody. Small actions really do change the world.
Q: What's your philosophy on helping others?
A: If you're in a position where you can help somebody, you need to do what you can to help, because if the roles were reversed and you needed help, you would want somebody to help you. We show through our actions that we are willing to help those around us when times are tough. That's how we make a better community for ourselves, for everyone else, for our children, the best thing we can do as people.
The system stored minimal information, which helped make it secure.
"We designed our system from the start to have zero personal information in it," he says. "We don't wanna say names. We don't wanna see birth dates. We can't possibly lose them if we don't have them."
Back then, the government didn't issue enhanced vaccine certificates yet, so it was hard for businesses to tell whether the vaccine receipts were genuine. But the system was one way to assure that the document was real.
"When you compare, for instance, the paper proof of vaccination receipts, it's really easy to forge these things," said Slobojan. "At least with this system, you have something that's both more convenient and more secure because we explicitly validate the proof of vaccination that has got a digital signature."
To date, nearly 1.2 million Ontarians have used Vaccination Receipt to Wallet.
"A lot of people have really liked the convenience, like the fact that, yeah, this is straightforward. It works," says Slobojan.
Beginning Oct. 22, the project stopped validating its own QR codes to avoid confusion with Ontario's new system.
"Imagine you're in the role of the business. You've now got two different QR codes that you're not sure which one you should accept, and we don't want confusion," says Slobojan.
To continue serving Ontarians, the system now helps import the government-issued QR code into Apple Wallet. The province hasn't made a tool to store QR codes in Apple Wallet so the volunteers filled this gap. It also works with the QR codes of more than a dozen states and provinces.
"Anything you can do to make it more convenient, makes it more likely people will adopt," said Slobojan. "Hurdles that you put in the way are going to decrease … effectiveness of the mandate."
Businesses and one-month vaccine mandates
Oct. 22 marked the one-month anniversary of the province's vaccine mandate.
Businesses and organizations have also been checking vaccine paper receipts, but many struggled with this initial process.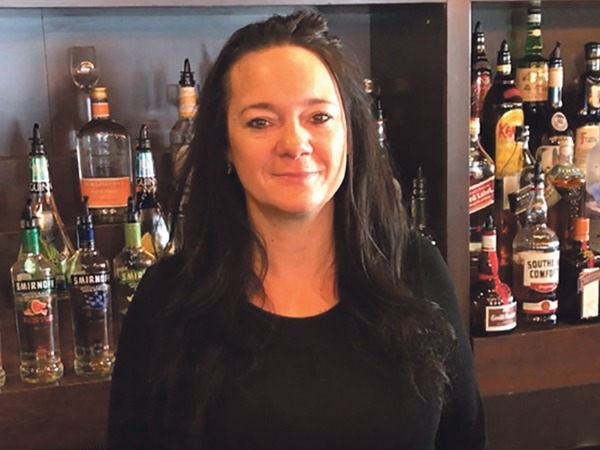 Jennifer McLachlan, owner of the restaurant Cachet Supper Club in Newmarket, Ont., says she has found the paper system to be inefficient and full of loopholes. She said proofs looked different depending on if people got theirs at the hospital or the pharmacy, leaving the onus on businesses to check if the papers were real or fake.
"Anybody could re-type in the proper font the same page on word. And we had no way to really validate," she explained.
McLachlan said people were able to fake receipts. "Somebody was trying to hand over somebody else's and then when we checked their ID and like this isn't even your page. ... And then we had to turn them away because rules are rules."
Some organizations had better luck. Ottawa Gymnastics Centre assistant director Mike Vieira said the process of checking paper receipts was simple since the gym mainly caters to youths. Most people only needed their vaccine paperwork to be checked once because class cohorts tend not to change from week to week.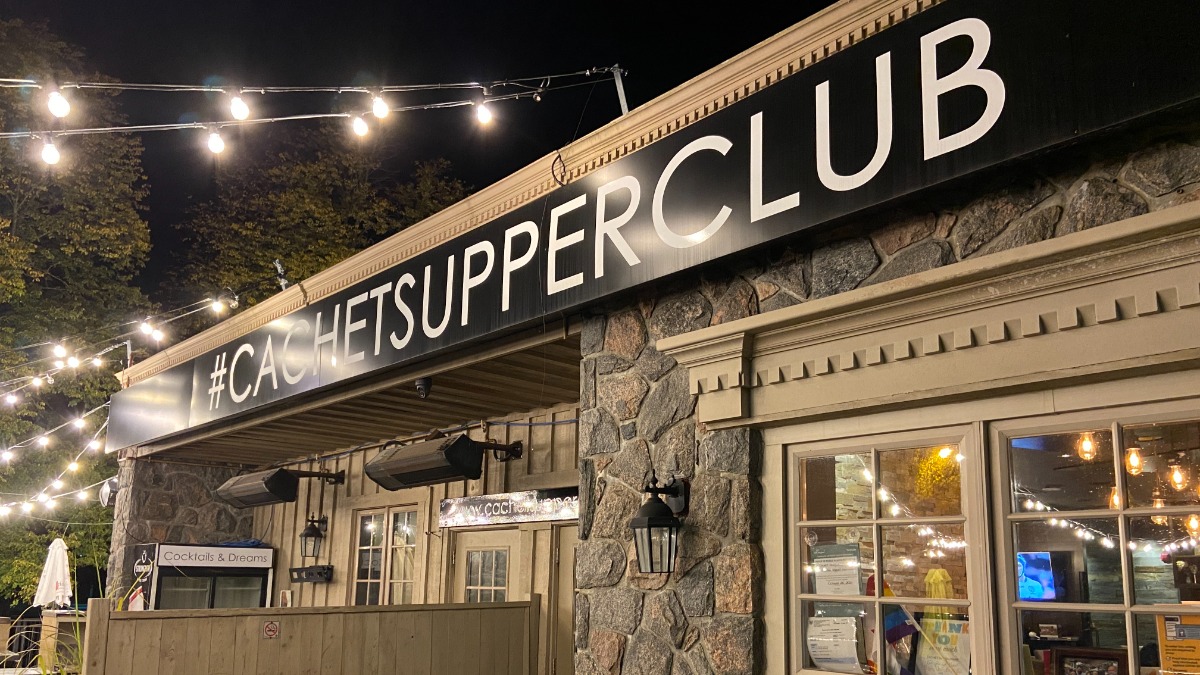 "We printed out little checklists for every class that we had, got (people) to bring in their vax pass and (when) we saw it, (we) checked them off. And that was the only sort of record keeping that we were doing," said Vieira. "We taught our staff. How do you check? What do you do? That sort of stuff. It's very simple."
Despite being a straightforward process, the mandate also meant that the gym had to make decisions about who could work there.
"There's one staff (who) isn't vaccinated, so they're not working with us currently. They have the opportunity to come back once they're fully vaccinated. Our mandate is that we said that we have everyone vaccinated in the gym, so we're following through with that," explained Vieira.
According to him, about one or two per cent of people cancelled their classes after the mandate came into effect, but this hasn't been a big issue for the gym, which has a limited capacity because of the pandemic anyways.
But the beverage industry was harder hit.
Carl Milroy, a managing partner at Red Thread Brewing Company in Newmarket who supplies beer to restaurants and bars, said his clients saw an impact in the number of patrons coming to dine indoors. "A majority of my customers are down since the implementation of the vaccine passport. I had one customer (who) said they're down 50 per cent."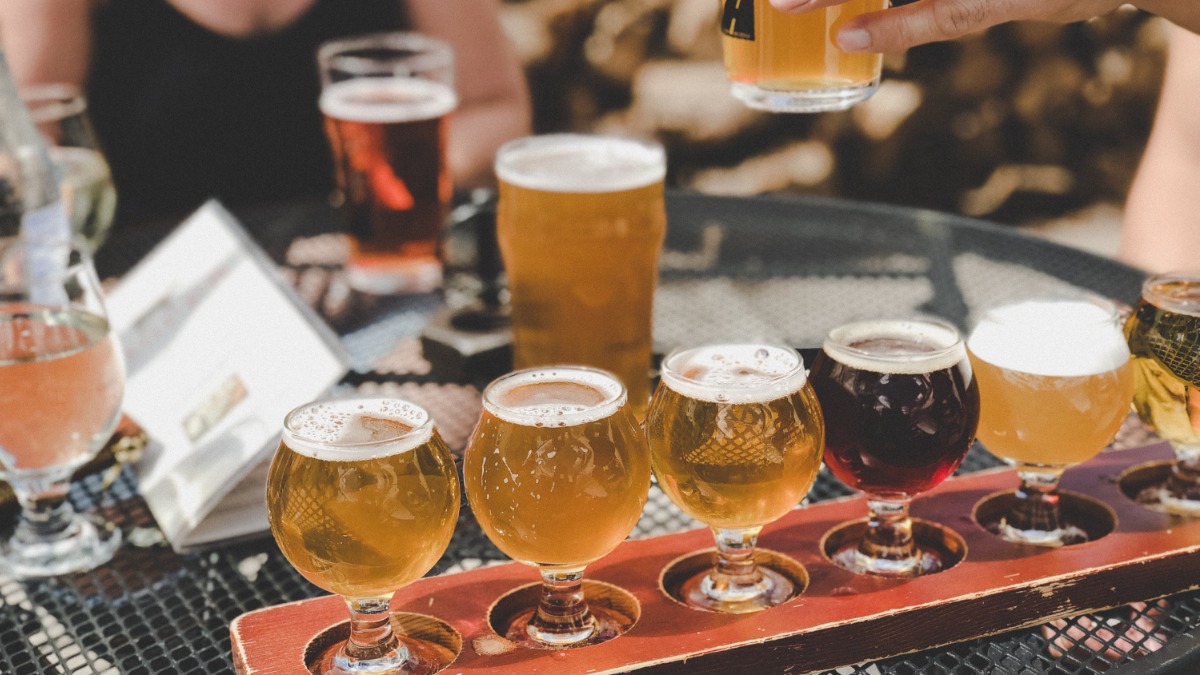 He said this is usually the time of year when there's a seasonal drop in people coming to the brewery, but he said he thinks about a third of the decline can be tied back to the vaccine mandate.
Businesses hope the QR code and vaccine app will help reverse the trend. So far, they say the new system is easier to use than paper receipts.
"It's like a 100 per cent improvement from a quality standpoint, from an efficiency standpoint and also from a liability standpoint," said McLachlan.
"It's going to ease the amount of time people are at the door (of the restaurant) and give an additional comfort level. It's really going to streamline the process and build confidence that ... everybody's … safe and vaccinated."
McLachlan says she found the data privacy parameters of the Vaccination Receipt to Wallet tool weren't clear, so her restaurant chose not to use it. 
Ontario's Associate Minister of Digital Government, Khaled Rashid, said at a press conference on Oct. 14 that, "Verify Ontario never stores any personal information and the app only shows the minimum amount of information necessary to confirm vaccination against government-issued ID."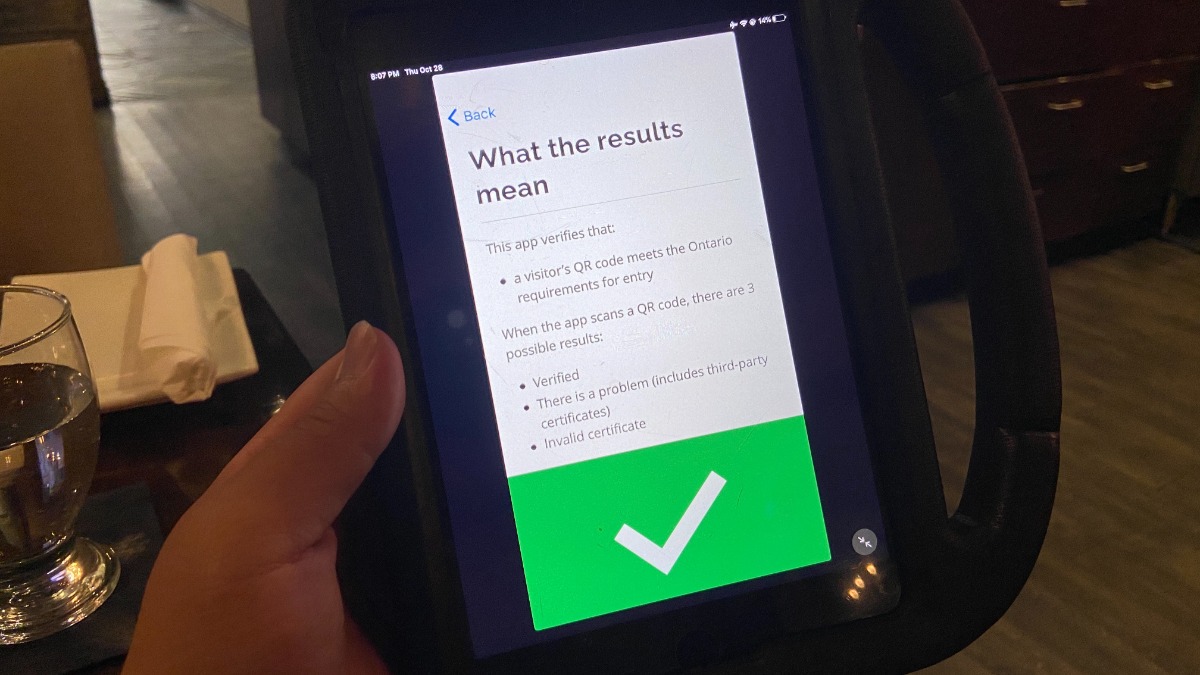 When a merchant uses Verify Ontario to scan a vaccine certificate, only the person's name, date of birth, and vaccination status will be shown on the screen.
For Vieira, using Verify Ontario has been an effortless transition and was more than welcomed. "It makes our staff and most of our patrons feel pretty safe. They know they're coming here (and) everyone's vaccinated."
Businesses say they're crossing their fingers that the new system will bring people back to indoor dining again.
"We're definitely far away from what our normal numbers were pre-COVID," explained McLachlan. "I'm hoping a streamlined process will give all those that follow along that comfort and, hopefully, they'll start coming back."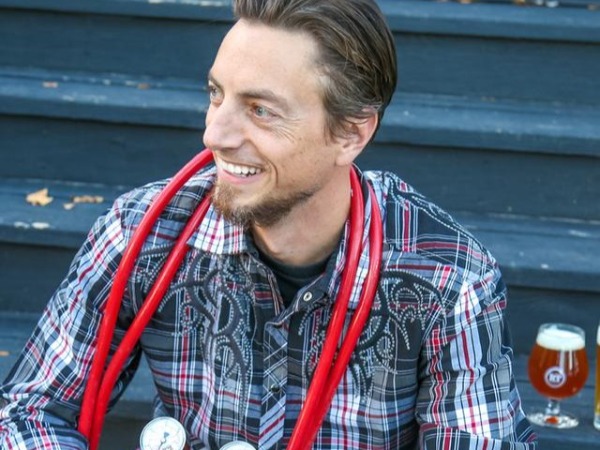 Looking across boundaries
A big question now for Ontario is figuring out how the app will work across borders.
Rasheed said the government was working to ensure Verify Ontario can read QR codes from other provinces, including Quebec, B.C. and Yukon.
For now, Quebec's VaxiCode Verif can't verify Ontario's enhanced vaccination certificate QR codes and Verify Ontario can't scan QR codes from VaxiCode. People living and working across the two provinces in the National Capital Region will still have to rely on the naked eye to check the authenticity of documents.
"Inter-provincial compatibility is absolutely essential," says Slobojan.
But compatibility across provinces has its own difficulties. In Quebec, someone who has recovered from COVID-19 and just one shot of an mRNA vaccine is considered adequately vaccinated. However, Ontario requires two doses of an mRNA vaccine or one dose of the Janssen vaccine.
"The bigger challenge becomes the differences in what constitutes fully vaccinated," said Slobojan. "That's something that's going to have to be cleared at the federal level."
---
More Stories